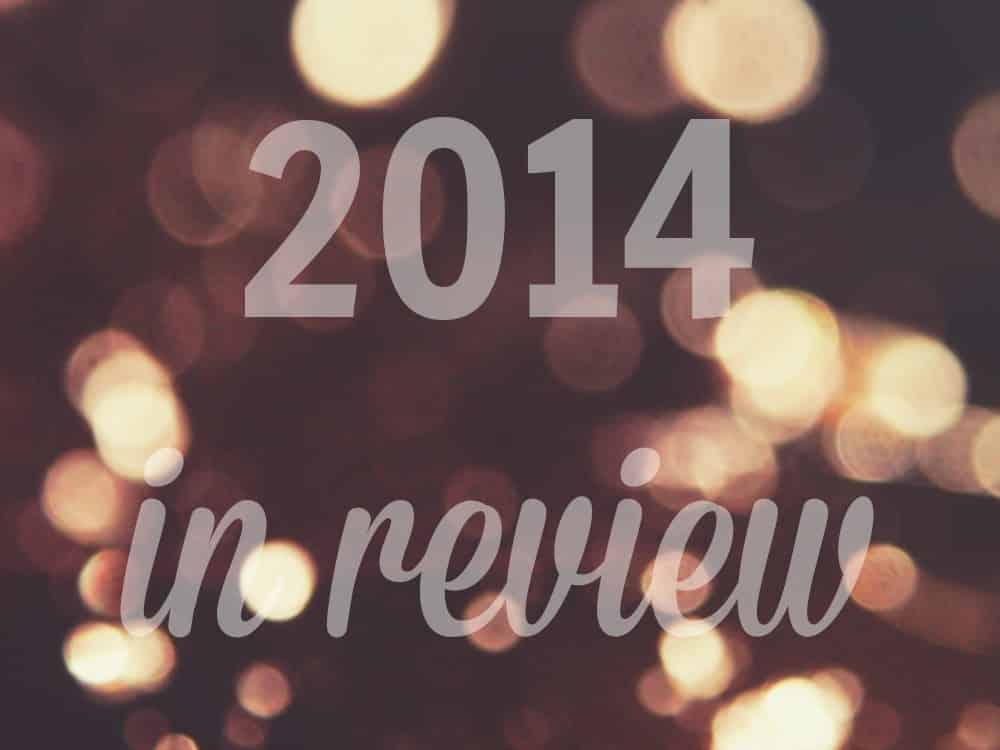 I can't believe that 2015 is SO close. This year went by so fast. It feels like just months, if not weeks ago, that we were buying our house and talking about all of the things that we wanted to do with it. Talking about how amazing it will be to get out of the city and be surrounded by nature.
I haven't accomplished everything I hoped to this year, but it was an amazing year nonetheless. I cannot wait to see what 2015 holds for us, but in the meantime (you know, the whole few days before we ring in the new year) – here's a look at 2014 on the blog!
JANUARY
In January, we bought a house + I created a 28 Before 28 list that I've accomplished at least 3/4 of. Started my journey to be more self-sufficient as well.
FEBRUARY
Went to Cozumel, started learning what is was really like to own a house and had some setbacks in our renovations. Shared some of my weird habits and my top five tips for being self-employed.
MARCH
Finished our flooring, created a Spring Checklist and featured on Refinery29. We moved in March and April so both months were a bit more quiet!
APRIL
Shared my favorite brownie recipe, talked about composting, and shared some of my going green goals.
MAY
Started focusing on being more present, had a bear in our backyard and put together a list of things you can compost. Shared my thoughts on owning a home after a month and talked about working with a spouse.
JUNE
Shared 25 Starbucks Recipes. Made my own hair spray, a lemon lime punch, and s'mores popcorn. Shared some tips on managing your business while on vacation and visited a local park.
JULY
Talked about giving up city living, shared my Summer checklist, went kayaking, talked about growing our family, and started saying yes to myself. Shared tips to boost your blog post titles, my favorite productivity tools, a blog post planner, and resources to kick your social media up a notch. Visited a Lumberjack Steam Train and Bagley Rapids and talked about a day in the life of our cat.
AUGUST
Apparently Summer got the best of me and I wasn't around as much! I shared reasons why I love blogging and the benefits of lemon essential oils though.
SEPTEMBER
Tons of great posts like making the most of your Summer garden, small living space tips, five Pinterest tips, getting started with paddleboarding, and cleaning with essential oils. Talked about why I blog, how to get a white background for your photos, and why I came to love Autumn in the Midwest. Shared my Fall checklist and two recipes: coconut milk and peaches oatmeal and baked vanilla donuts.
OCTOBER
Shared a no bake fudge recipe, a caramel cinnamon apple cider recipe, an easy water based cleaner recipe, and mistakes I made as a new blogger. Talked about how I organize sponsored posts, why I think a quarter life crisis doesn't exist, ways to squeeze more of your time out of your day and ways to write better blog posts. And if you love Halloween, there was a Halloween treat bag topper r and DIY cheesecloth spiderwebs.
NOVEMBER

Shared some recipes that you can make with Halloween candy, was featured in US Weekly, talked about holding back in blogging, and introduced aromatherapy + different essential oils for different moods. Shared some things to make like the 10 minute mason jar centerpiece, pumpkin spice popcorn and flameless candles from pool noodles. Shared business tips about figuring out your best idea and the failures that led to my best idea and some house tips like how to prepare it for house guests + ways to make your home more energy efficient.
DECEMBER
Lots of fun holiday tutorials: salt dough paw-print ornaments, chalkboard pennant holiday banner, chalkboard ornament, mason jar snowglobe DIY, plus 40 handmade gifts for everyone on your list. Delicious recipes like compound butters, hazelnut vanilla frosted sugar cookies, and homemade granola. Other great posts included holiday pet safety tips, my tea choices, and our winter wonderland fun. Plus I introduced a new series for life's greatest adventures.
how was your year?