Whether you have leftover Halloween candy or just need something new to do with your favorite chocolate treats, you won't want to miss these delicious candy bar recipes.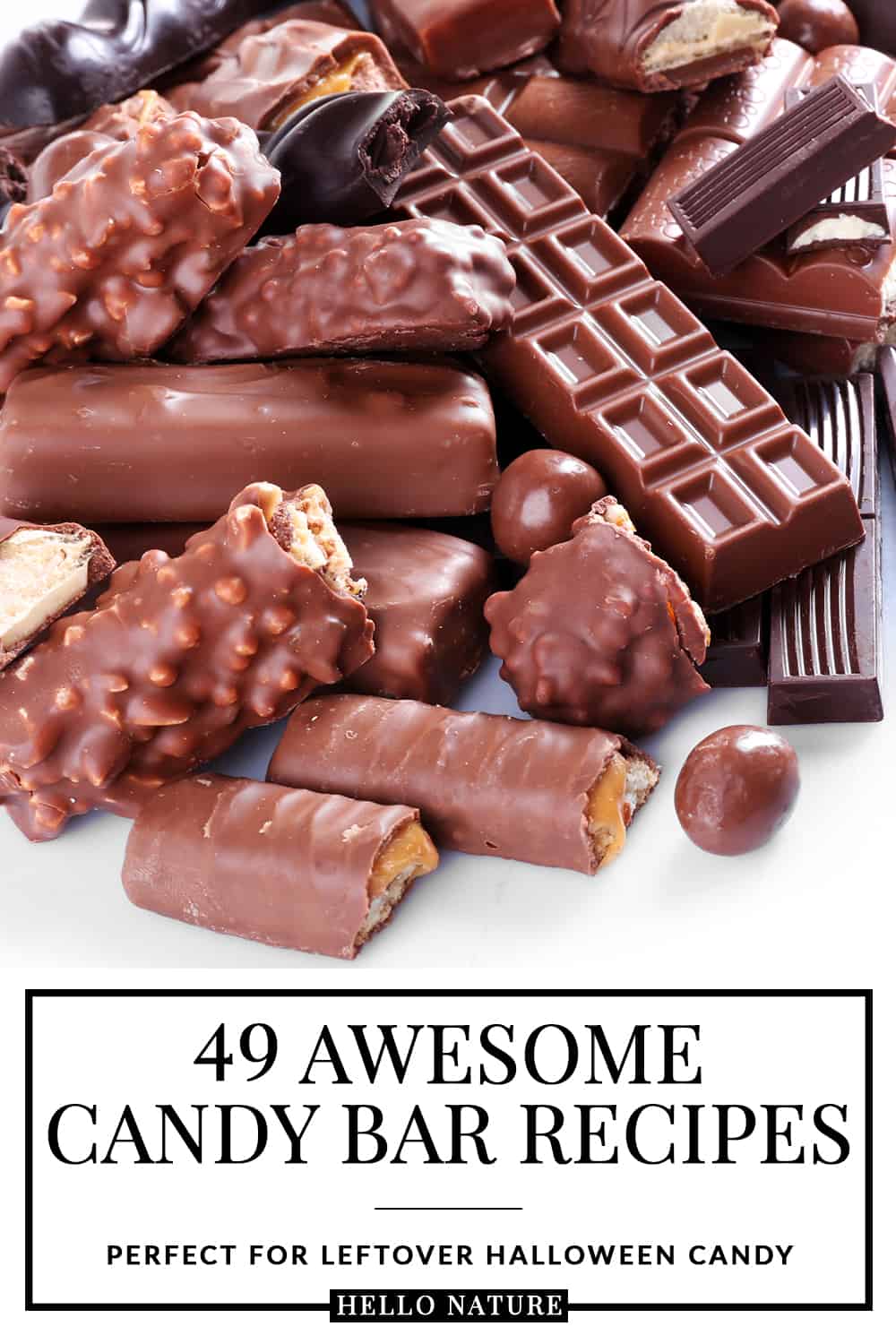 Have too much candy from the holidays? Looking for something else to do with your stash of candy bars instead of hiding in your pantry and sneaking in there to eat them so your kids don't see you? (That can't just be me, right?)
I've got just the thing for you:
49 amazing recipes that you can make with your candy bars.
These recipes are great for giving your favorite candy bars a new twist. Even better for jazzing up the ones you're a little "meh" about. And even better for getting your kid to stop sneaking in the pail to get "just one more piece" ten more times.
If you're stuck with quite a few gummy worms, you won't want to miss this edible slime recipe.
Candy Corn Recipes
Snickers Recipes
Butterfinger Recipes
Twix Recipes
Reese's Recipes
100 Grand Recipes
100 Grand Cupcakes on The Novice Chef
100 Grand Krispy Treat Bark on The Domestic Rebel
Milky Way Recipes
Three Musketeers
Kit Kat Recipes
PIN ME