By now, you've probably heard of the Winter Solstice. (If you haven't, no big deal! You'll be a pro by the end of this). But did you know it's a holiday that can easily be celebrated with the whole family?
Celebrating the Winter Solstice with kids is a great way to help your whole family appreciate Winter! Not only is it the perfect time to spend quality family time together, it's a great time to practice gratitude, especially for the increasing daylight that follows midwinter and nature itself.
Whether you're unsure what it is (the darkest day of the year), when it is (December 21), why it matters (more daylight – yay!), or what you should do to celebrate this fun Winter holiday (get outside, eat, make things, read books, and more) – keep reading to learn more about the Winter Solstice and how to celebrate.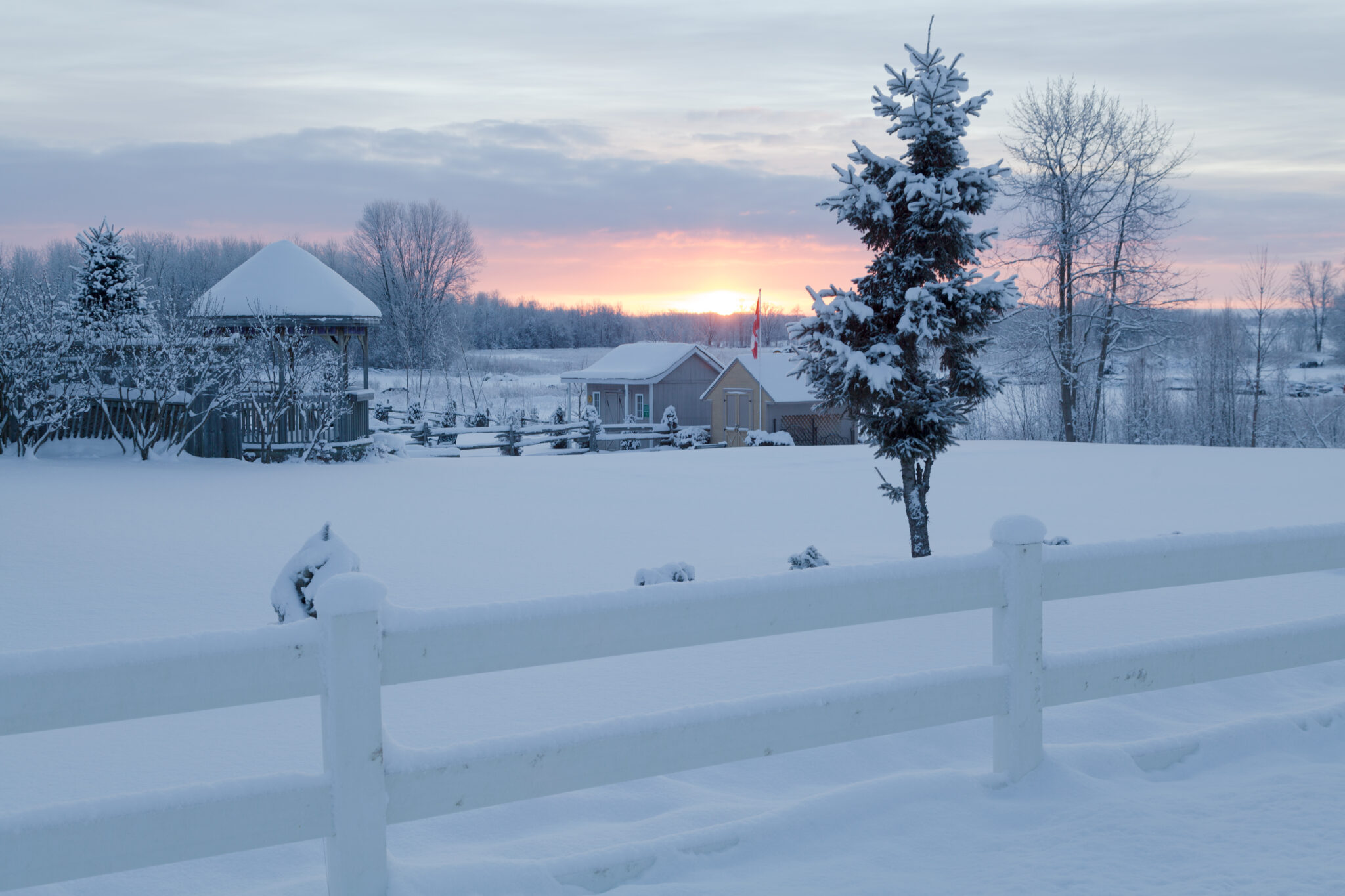 What is the Winter Solstice?
The Winter Solstice is where the sun is the farthest south in the Northern Hemisphere, making it the day with the least amount of daylight and the longest amount of dark. It also marks the first day of Winter. After the Winter Solstice, the amount of daylight increases and is considered a time to celebrate for many cultures.
When is the Winter Solstice celebrated in the Northern Hemisphere?
The first day of astronomical Winter, or the Winter Solstice, generally falls between December 21-22. This year, Winter Solstice falls on December 21, 2022 at at 3:47 p.m. CST.
Unsure what time that is for you? Head over to Google and search "Winter Solstice time 2022" and you'll see it right at the top of the page.
While the Northern Hemisphere is enjoying the Winter Solstice, the Southern Hemisphere is enjoying the Summer Solstice.
What actually happens when the Winter Solstice occurs?
The Earth's tilted axis is what allows us to experience the Winter Solstice. When the Northern Hemisphere is tilted as far away from the sun as it can be, this is when the Winter Solstice actually happens. So while we celebrate the Winter Solstice for an entire day, it actually only occurs for just a moment.
Is the Winter Solstice the coldest day of the year?
It could be! But there's no guarantee it is. While it is the day with the most amount of darkness, the temperature can vary.
What else is the Winter Solstice called?
The Winter Solstice is also referred to as December solstice, midwinter, the hibernal solstice, and the shortest day of the year.
Why is it the Winter Solstice and not the Winter Equinox?
Solstices occur when it's either the longest amount of daylight (Summer Solstice) or the shortest (Winter Solstice.) The two equinoxes, Autumn and Spring, occur when the amount of daylight is approximately equal to the amount of dark during the 24 hour period.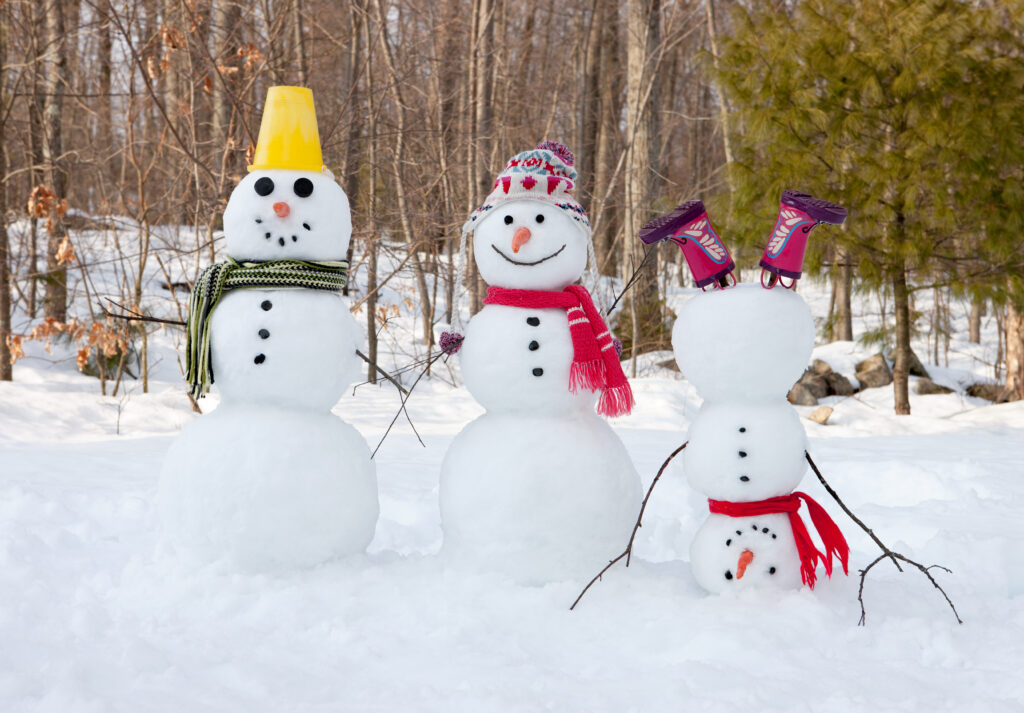 Why should you celebrate the Winter Solstice?
I'm a big believer that you don't need a reason beyond "I feel like it" to celebrate, but there's plenty to celebrate on the Winter Solstice.
Throughout time, people have often celebrated the sun's "rebirth" on the Winter Solstice. While light, or sun, is often the focus of these celebrations, darkness and fire are often celebrated as well.
How do you celebrate the Winter Solstice?
Now that you know what the Winter Solstice is, you may be wondering what is the best way to celebrate the Winter Solstice with kids? And the true answer to that is that there is no best or even right way to celebrate midwinter.
Celebrating the Winter Solstice is unique to every family and even every individual. Some like to explore more of the traditions from our ancestors and celebrate in a similar fashion. Some people prefer to create new traditions with their family. While others find new ways to explore and enjoy the shortest day of the year in a new way every year.
Unsure where to start? Keep reading for some ideas on how to celebrate the Winter Solstice with your family.
Do you give gifts for the Winter Solstice?
Gifts are not required for the Winter Solstice and aren't even necessarily considered to be standard for celebrations. You definitely can exchange or give gifts to celebrate the darkest day of the year, but this is definitely one of those holidays where your presence matters more than your presents!
However, if you are looking to give/exchange gifts, consider handmade gifts or gifts that represent what the Winter Solstice represents (more sun and longer daylight).
What should you do on the Winter Solstice?
Now that you've learned some facts about the Winter Solstice, maybe you're wondering what you should do on the Winter Solstice. Or maybe you're even looking to create some Winter Solstice traditions of your own!
Celebrating the return of the longer daylight can be done in a variety of ways that can span from 5 minutes to a day long (or more!) celebration. I've included some ideas for your Winter Solstice celebrations below. Just pick and choose (or add your own) the ways that work best for you and your family!
Dine or Relax by Candlelight
Spending the evening by candlelight is a great way to enjoy and celebrate the Winter Solstice. Books, board games, dinner, bath time, story time, and journaling can all be easily enjoyed by a candle or two. It (quite literally) allows you to see some of these activities in a new light!
What do you eat on the Winter Solstice?
Eating based off of the current season is always a good idea, but it's even better when it comes to celebrating the Winter Solstice. Consider things like potatoes, squash, lean meat, herbs, grains, spices, and berries for your feast. Soups, like this Potato, Leek and Corn Chowder, are great for those celebrating in colder climates, especially if you're opting to eat outdoors.
Mulled apple cider or wassail is also commonly consumed. Wassail is a warm spiced apple drink that can be served with or without alcohol. This non-alcoholic Wassail recipe is a great option for families or you may wish to try this Crock Pot Mulled Apple Cider.
Bonfire
Wanting to get outside to celebrate the Winter Solstice but not keen on the cold? Bonfires are a wonderful, warm and inviting way to celebrate. You can enjoy your favorite drinks, cook a meal, share stories, or even release some bad vibes (see the next idea of letting go) while you're around the campfire. It's a great way to celebrate the increasing daylight with friends, family and loved ones.
Wanting to cook over your fire? Check out these delicious campfire friendly recipes! And if you're enjoying the fire with your child, be sure to check out these campfire safety rules for kids.
Let Go
Need another fun thing to do with a bonfire? Write down anything you'd like to let go of from the previous year on scraps of paper and burn them. The Winter Solstice is all about celebrating the increase of light in our lives so it's the perfect time to let go of the darkness within.
While this may seem like it's more for the adults, younger kids can join in with smaller things from the week prior instead since it'll be fresh in the memory. You can also discuss how you're turning darkness (the things you're letting go of) into light (lighting them on fire.) They can see you lead by example and start to understand how beautiful it can be to let go things that trouble you so you can focus on happiness.
Set Intentions
And after you've let go of the darkness, increase the light within you by setting your intentions for the upcoming year. Or, start smaller (especially if you have younger kids) and set intentions for a shorter amount of time: the next month, the rest of Winter, the first quarter, etc. And if that's asking too much of your kids, set intentions as a family for whatever time period works best. It could be as simple as reading more books, playing outside daily, playing board games together every week, stargazing every month, etc.
Feed the Birds
Head outside to feed the animals! Consider making your own bird food or even trying your hand at making your own homemade suet. Both of these would be a great project with kids of almost any age!
Need something even more simple? Grab an ice cream cone or a pine cone, coat it in some peanut butter, and roll it in some bird seed. Add some string and hang it from a tree you can see from your window so you can watch the birds eat!
Get Outside
One of my favorite Winter Solstice traditions is exploring the great outdoors! It's a fun, easy, and inexpensive way for the whole family to celebrate the Winter Solstice.
You can build a snowman, go for a hike, go on a nature scavenger hunt, take a walk around the neighborhood, or go snowshoeing (you could even bring your feast on the sled to enjoy somewhere along the trail).
Be sure to check out these fun outdoor Winter activities for families if you're still unsure about what to do outside even when it's cold and snowy.
Make Solstice Decorations
Winter Solstice decorations can range from easy to complex, depending on how involved you want to get. To celebrate the days ahead that will be filled with more light, you could make an easy solstice lantern or even make your own candles.
Another way to celebrate the upcoming increase in daylight is with orange pomanders (pictured above). Oranges can represent the sun and orange pomanders are simply oranges decorated with cloves. Not only are they commonly used during Fall and Winter to decorate houses, they smell wonderful and can also be given as gifts!
Orange pomanders are made by creating designs out of whole cloves being pushed into the oranges skin and will generally stay fresh for 3-4 days. This is the perfect Winter Solstice activity for the whole family.
Read Winter Solstice Books
I've saved not necessarily the best for last, but definitely one of my favorites: reading about the Winter Solstice! There are SO many wonderful books to choose from, but some of my favorite Winter Solstice and Winter themed books are below.
Winter Solstice Books for Kids
Sale
Sale
The Shortest Day
Hardcover Book
Cooper, Susan (Author)
English (Publication Language)
32 Pages – 10/22/2019 (Publication Date) – Candlewick (Publisher)
Sale
Sun Bread
Kleven, Elisa (Author)
English (Publication Language)
32 Pages – 03/30/2004 (Publication Date) – Puffin Books (Publisher)
The Solstice Badger
McFadden, Robin (Author)
English (Publication Language)
36 Pages – 04/21/2014 (Publication Date) – Green Turtle Press (Publisher)
Sale
Ten Ways to Hear Snow
Hardcover Book
Camper, Cathy (Author)
English (Publication Language)
32 Pages – 10/13/2020 (Publication Date) – Kokila (Publisher)
Sale
Cozy
Hardcover Book
Brett, Jan (Author)
English (Publication Language)
32 Pages – 10/20/2020 (Publication Date) – G.P. Putnam's Sons Books for Young Readers (Publisher)
Grandmother Winter
Hardcover Book
Root, Phyllis (Author)
English (Publication Language)
32 Pages – 09/25/1999 (Publication Date) – Houghton Mifflin Harcourt (Publisher)
Sale
Owl Moon
Owl Moon
Hardcover Book
Jane Yolen (Author)
English (Publication Language)
32 Pages – 10/23/1987 (Publication Date) – Philomel Books (Publisher)
Sale
SkySisters
Bourdeau Waboose, Jan (Author)
English (Publication Language)
32 Pages – 09/01/2002 (Publication Date) – Kids Can Press (Publisher)
Winter Tales
Hardcover Book
Casey, Dawn (Author)
English (Publication Language)
11/12/2020 (Publication Date) – Templar Publishing (Publisher)
Winter Solstice Books for Adults
Sale
Sale
Sale