Looking for new dishes to make over the fire? These campfire recipes will inspire your camping meal plans and delight your tastebuds!
Camping season is here and I am SO excited! We have our first camping trip planned for the end of this month. We pulled the cover off of our travel trailer last weekend and I immediately was reminded of how much I love camping.
One of the biggest reasons I love camping is the food. Camping food is almost always easy, tasty, and fun. So I'm sharing some delicious campfire recipes that you'll be excited to cook over the fire!
23 Campfire Recipes
Another gooey twist on the classic camping dessert! These burritos are super easy to make and eat. Plus, I have a recipe for a cheesecake burrito and pudding burrito with it!
Although these weren't originally made over the campfire, they're made in a cast iron pan and would be perfect for camping! You could easily make the dough ahead of time.
This simple breakfast recipe can be put together in a little over 30 minutes and it yields deliciously cheesy hash browns with little effort. It's also an easy camping recipe that can be doubled or tripled for bigger crowds.
I'd never heard of these until I saw this recipe, but they sound amazing. I can't wait to make these the next time we go camping! It looks like the perfect campfire recipe.
Do you see all that cheese?! YUM. This looks like such a delicious dish for long days spent on the trails. So much gooey goodness in one dish!
Who knew you could make something so delicious over the campfire? These chili cheese fries seem like the perfect camping food for colder nights!
Breakfast usually gets pretty boring when we're camping, but not anymore! Such an easy campfire recipe to throw together in the morning!
Potatoes are pretty much a staple camping food for us, but they never looked this good. This looks like the perfect side dish!
I'm pretty partial to s'mores for dessert when we're camping, but this cobbler makes me rethink my preference. SO easy, too!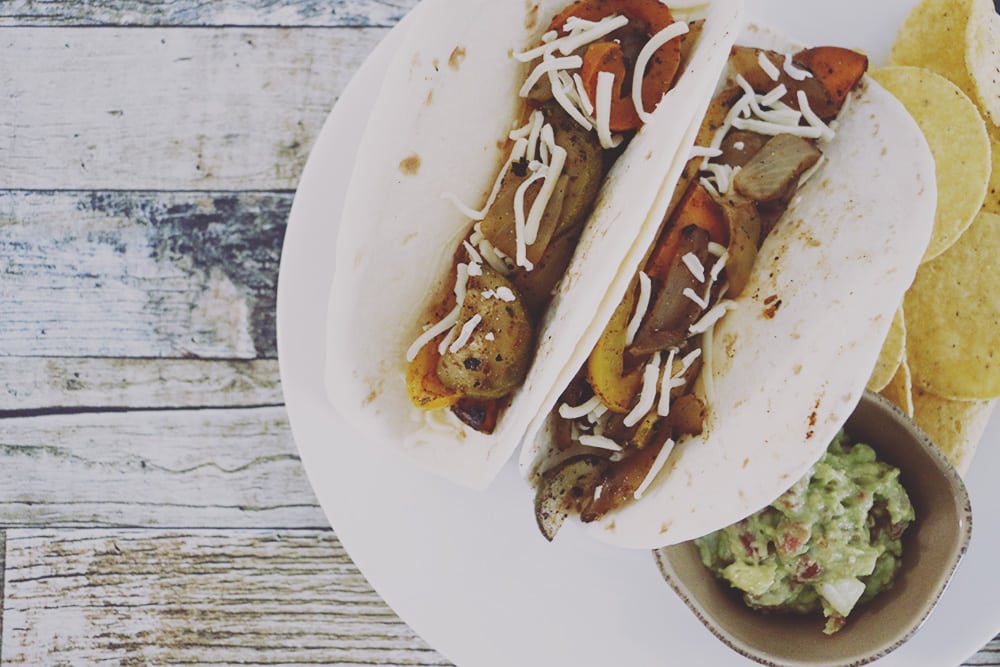 Another dish not originally made on the campfire, but perfect for camping! Marinate the vegetables ahead of time and use your cast iron pan to cook them at the campsite!
This seems like a fun dish to make ahead of time. It's pretty much all set for when you get to your campsite and finally get everything set up!
Another dish to switch up our camping breakfasts! So many delicious ingredients in one skillet.
So this may be for kids, but I am smitten with this idea! So clever and fun – even for the adults. Also, ridiculously easy which is a must for campfire recipes.
I love ice cream cones (filled with ice cream) but man… the idea of them filled with one of my favorite desserts is mouthwateringly appealing. Love this twist on the classic camping dessert!
I'm a huge fan of sweet potatoes and this makes them look even more delicious! We always have regular potatoes with us – time to add in some sweet potatoes, too!
I love cinnamon rolls, but I hate the sticky mess it leaves when you try to eat it. Not only does this solve that problem, but it makes them even more fun to eat!
It's macaroni and cheese – who doesn't love that?!
This looks like such a fun dish! We love having people visit us when we're camping and I can easily imagine us making this as a snack/appetizer for everyone to dig into!
This spin on a delicious classic sandwich looks like it is filled to the brim with cheesy goodness. Another camping meal that looks like it'd great to split up with friends and family!
This chicken dinner is the perfect camping dinner! It's super simple to put together beforehand and I could easily see this becoming a staple for our camping meals.
Foil packet meals are some of my favorite to make when camping and this dish is why. This one is easily customizable so everyone can get the veggies and other additions that they want.
What a fun camping snack! We always love flavoring our popcorn and this would make that super easy. Perfect for rainy days or nights spent in the tent/trailer reading or playing games.
Nice hearty meals are some of my favorite camping meals. Especially when we're hiking during the day. This chili would be perfect before or after one of those long hikes!
Another tasty and hearty soup! I love how easy this camping meal is to put together. Pair this campfire recipe with the garlic cheese biscuits above and you're set!
I hope you were able to find some delicious inspiration in these campfire dishes! I'd love to know what your favorite campfire recipes are.
PIN ME↓
You might also like: