Packing for a family camping trip is hard enough. Make your next trip easier with this list of easy camping food and easy camping recipes your whole family will enjoy. 
You have a destination, your gear is packed, and you are almost ready to camp! Before you head out on your family camping adventure, you have to plan what you're going to eat. Specialty stores market foods for campers, but it's much less expensive to go to a grocery store for your items ahead of time.
Here is a list of my favorite easy camping food to bring along.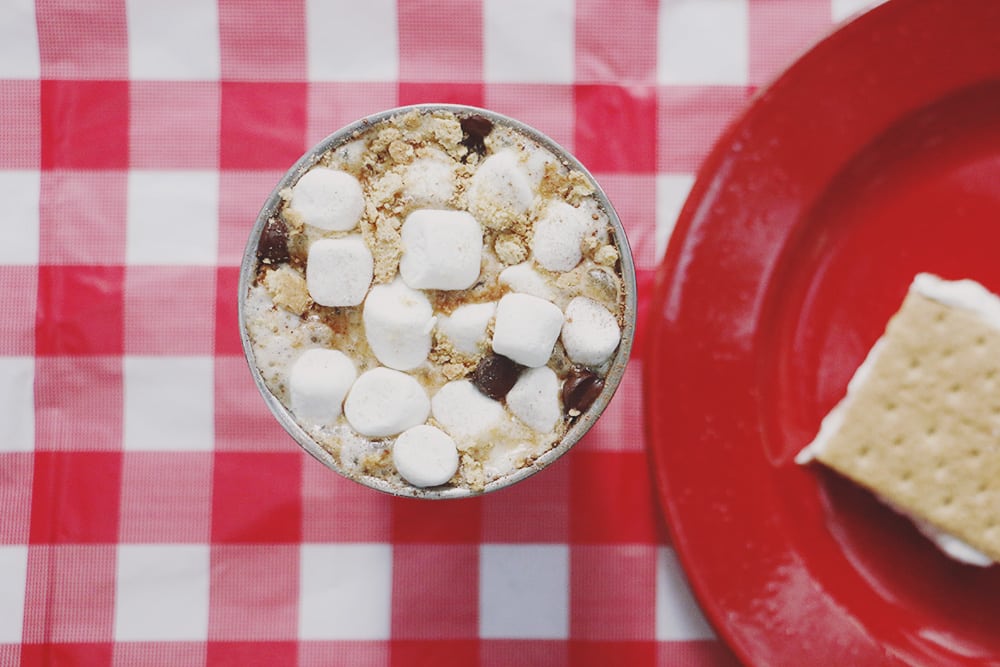 Easy Camping Beverages
The most important beverage to have available while camping is water. It's important to stay hydrated. Pack environmentally friendly reusable water bottles. If you don't have access to readily available drinking water, it may be necessary to pack bottled water. If possible, buy larger containers to lessen the amount of waste produced.
Bring along an electrolyte beverage mix if you'll be doing strenuous hiking. You can shake up your morning coffee and bring along the ingredients for this S'mores Latte Recipe, too.
Easy Camping Snacks
Some whole-grain cereal makes a healthy, non-perishable snack. Cheerios are the perfect on-the-go food, and they come in so many flavors, you won't get tired of them. Pack some nuts, granola, granola bars or trail mix energy bites for a delicious quick dash of nourishment.
Dried fruit is also an easy and healthy alternative to candy for a sweet fix. Try some dried bananas, mangoes, or apples. Cucumber chips and fruit leather make great options as well. Make them at home with a food dehydrator before you go for extra freshness and savings. Grab some reusable containers and portion your snacks in a backpack when you're on the trails or at the campsite.
Related Reading: DIY Fire Starters (with Video Instructions!)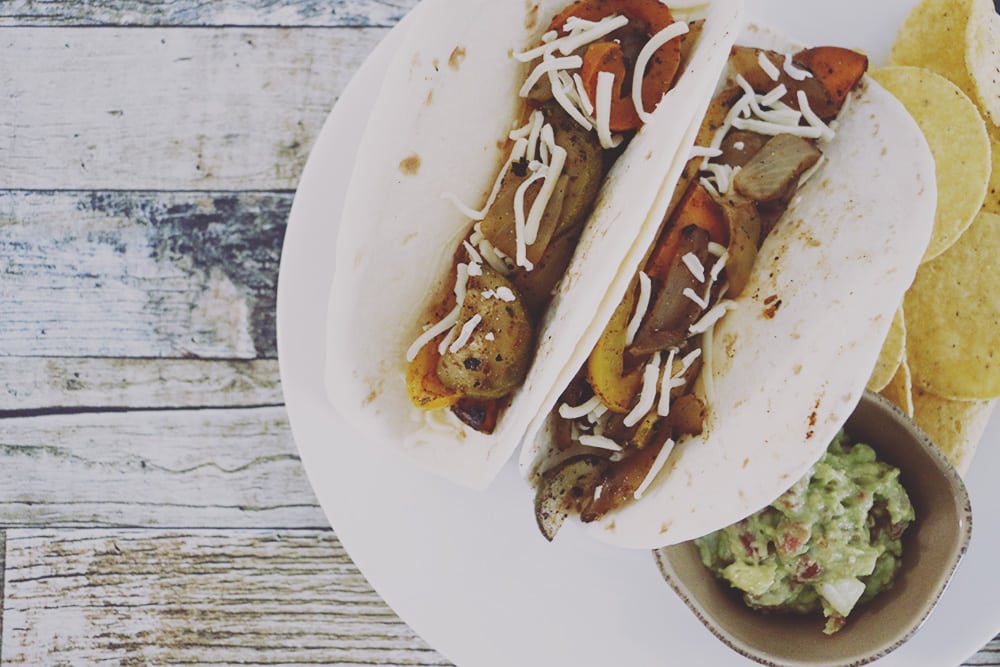 Easy Camping Meals
If you have access to a cooler or refrigeration, roasted hot dogs over an open fire are a go-to camping meal. (We love these fishing pole roasters for these types of meals!) You can also add your favorite meats and veggies to grill or put in foil packs on a grate over a fire. Try these grilled chili lime fajita veggies tasty dish, too. Yum!
If you need to stick with more non-perishable items, peanut butter and honey sandwiches are a kid favorite. (Many adults love them, too!) Jerky, canned meats, and tuna are great sources of protein. Salami or summer sausage can also be easily sliced and put on crackers with cheese for the whole family. Bagels with various spreads (Nutella, peanut butter, cream cheese, etc) are great options, too!
If you're looking for some easy breakfasts, check out these seven easy breakfasts made from seven ingredients or make these crispy cast iron skillet hash browns with cheese.
Related Reading: The Best Place to Camp in All 50 States

Easy Camping Desserts
I know what you're thinking. S'mores, right? How could these not be on every list of easy camping food must-haves? Pack those chocolate bars, graham crackers, and marshmallows, for sure!
Try some variations on this camping treat, too! Pack some popcorn and try some S'mores Popcorn with some of the same delicious ingredients as the original. You could also try a Grilled S'mores Dessert Burrito over the campfire if you're willing to pack a few more ingredients.
Pop Tarts are easily carried and can be an extra treat with zero prep, too.
What makes it on your list of easy camping food to bring every time you camp? What are some of your favorite easy camping meals?
You might also like:
Get ready to pack and eat! Here are some great products to try and buy for your camping trip as well!
Presto 06300 Dehydro Electric Food Dehydrator

Ziploc Snack Bags, 40 Count

Raw Superfoods Trail Mix – Nuts and Berries (Goji Berries, Golden Berries, Mulberries, Raisins, Brazil Nuts, Cashews, Walnuts) 24 oz

Camelbak Products Eddy Water Bottle, Royal Lilac, 1-Liter

Reynolds Wrap Heavy Duty Aluminum Foil (130 Square Foot Roll)

Honey Maid Graham Crackers (14.4-Ounce Boxes, 4-Pack)

Kraft Jet-Puffed Original Marshmallows, 10 oz Bag (Pack of 4)