This garden veggie cream cheese recipe is a great way to use your garden vegetables! Use it as dip or spread it on a bagel for a veggie-packed smear!
I can't believe it's almost the end of April! I'm just days away from the third trimester (holy cow!) and this year is just flying by. But with May comes our garden and I am so ready to grow some fresh fruit and veggies aside from the raspberries that we planted last year! Now I love certain veggies. But there are others (many more than I'd like) that I'm kinda "ehh" about.
Celery and radishes are pretty high on that "well, I guess I'll eat them" list. Except for this recipe. The celery and the radishes are staples for this garden veggie cream cheese recipe and every time I make it, I always think "ooh, maybe I do like them now." So I try to make something else and it's still a resounding nope.
But back to the garden veggie cream cheese recipe.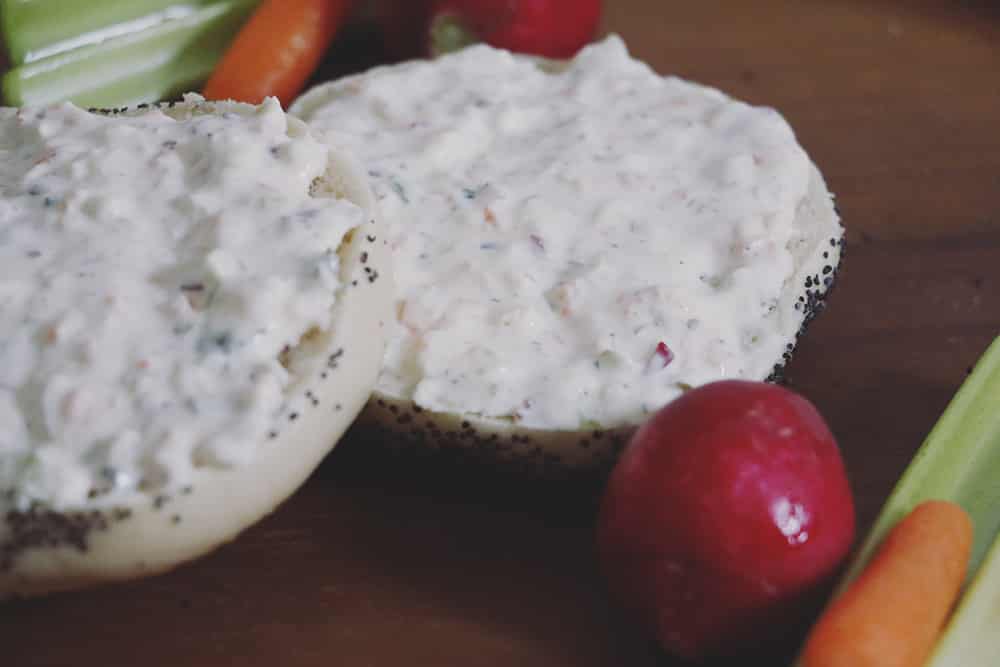 The first time I had it was at a local bagel place that is no longer local to me. I'm a carbaholic so normally the bagel is my favorite part of my meal when I'm enjoying them.
But this garden veggie cream cheese? Swoon.
I don't know what it was about it, but I would have traded the entire bagel for the container of cream cheese that we got from them. Obviously that meant I had to recreate it at home (because that goodness just was not cheap!) So I looked at the ingredients, decided it could easily be done and BAM! Garden veggie cream cheese for everyone all the time always.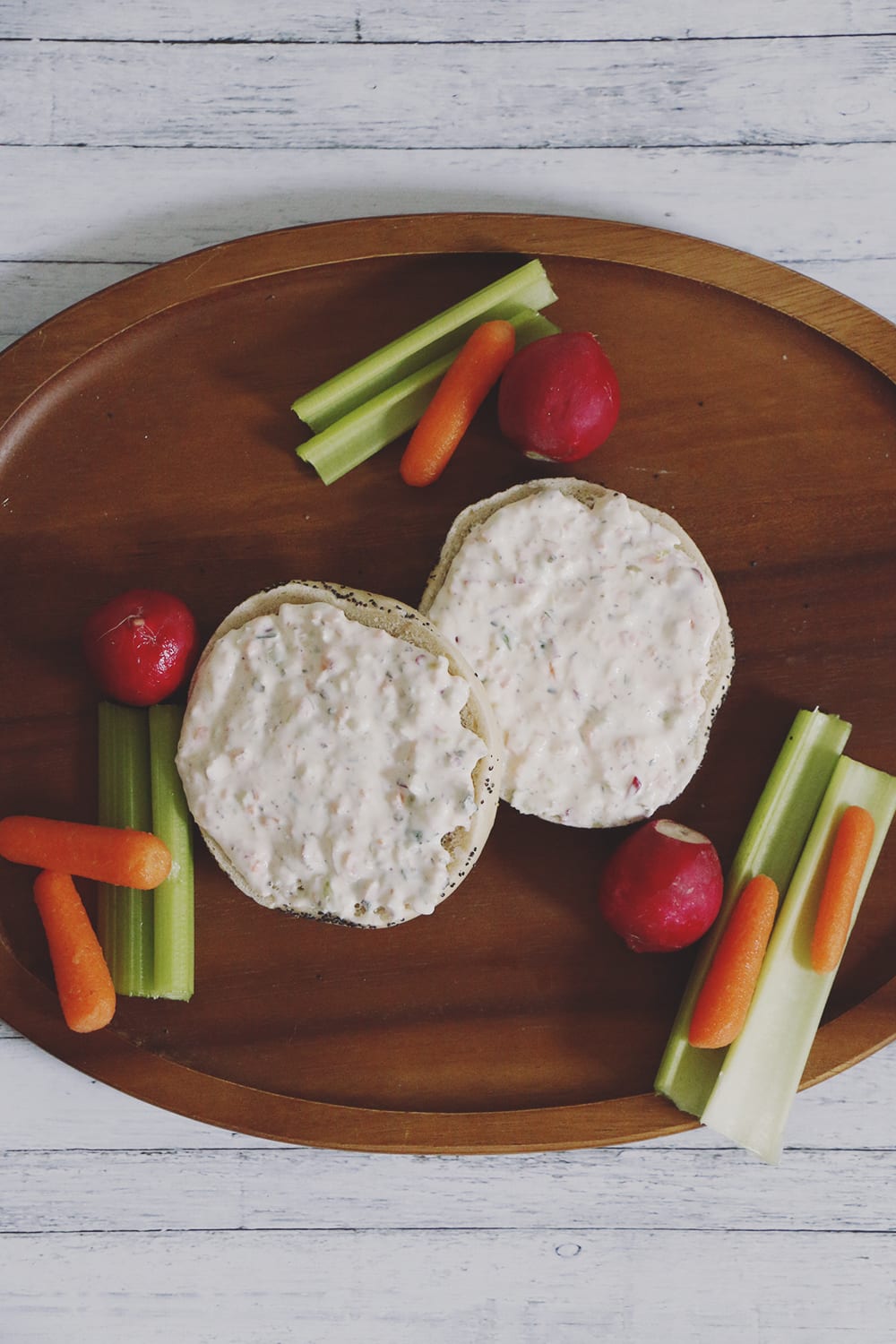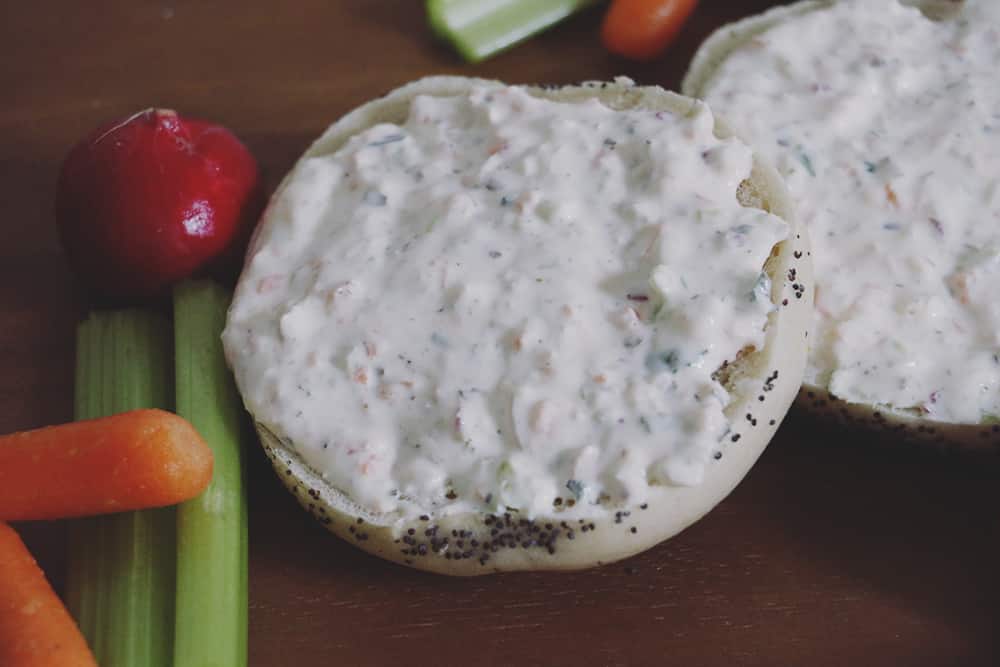 garden veggie cream cheese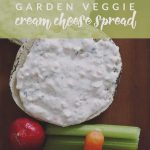 Garden Veggie Cream Cheese
Ingredients
2 8

oz

Cream Cheese Packages

1/2

Cup

Celery

Minced

1/2

Cup

Carrot

Minced

1/2

Cup

Radish

Minced

1/4

Cup

Onion

Minced

1

Tbsp

Oregano

2

Tsp

Chives

1

Tsp

Garlic Powder

1/2

Tsp

Salt

1/2

Tsp

Onion Powder
Instructions
Let the cream cheese soften for 10-15 minutes at room temperature.

Combine all of the vegetables together and add the cream cheese.

Using a mixer, mix the vegetables and cream cheese until thoroughly combined.

Add in the oregano, garlic powder, salt and onion powder. Mix thoroughly.

Serve with bagels, crackers, vegetables and more!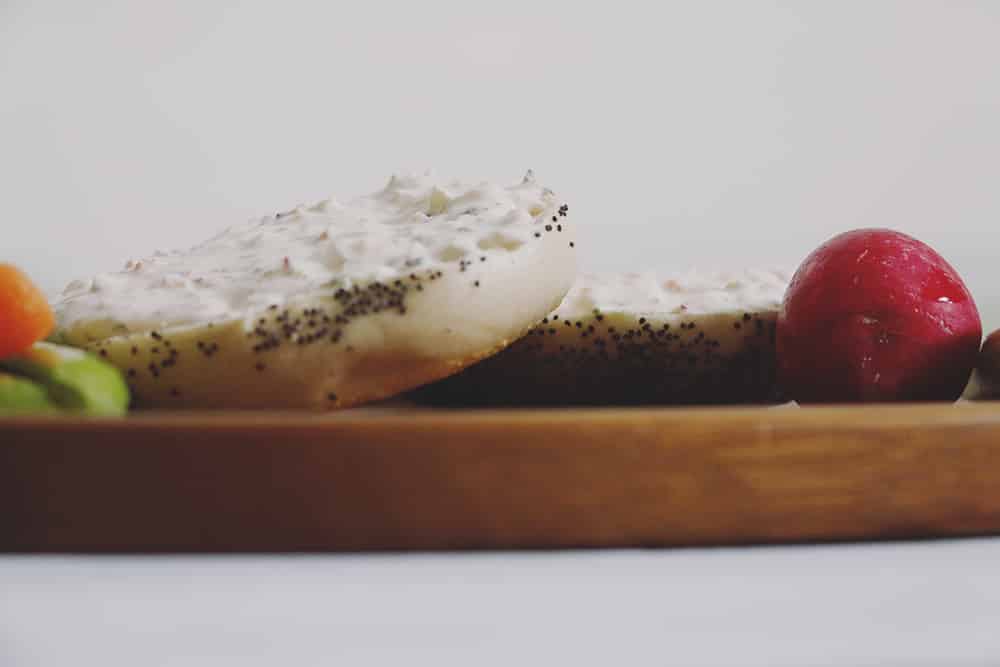 The bonus of this garden veggie cream cheese recipe is that it's actually pretty healthy. And it also works well as a dip. And if you're missing an ingredient or two (just not the radishes – I love the bite that they add!) – you can mix in some other veggies to replace it. Making it the perfect smear/dip for the whole Summer when fresh vegetables are abundant!
Let's chat!
Have you ever tried garden veggie cream cheese? What's your favorite cream cheese spread for bagels? What type of fruits and vegetables do you grow in your garden?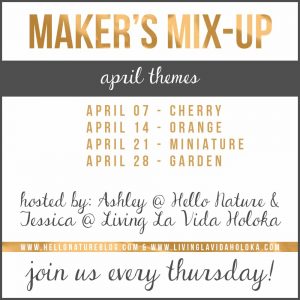 This week's Maker's Mix-Up Theme is Garden! We want to see all of your fruit and vegetable recipes or garden related projects this week so join us below!
You might also like: