You don't need to buy fire starters – you can make your own! These DIY Fire Starters are super simple and you probably have everything you need already!
When we first started camping, we bought so many things we didn't need. There is no shortage of unnecessary gear in the camping aisle of every store we went to. And everything makes you feel like you need it, too. Like, how did anyone ever camp without this?!
One of the things we bought the most of? Fire starters.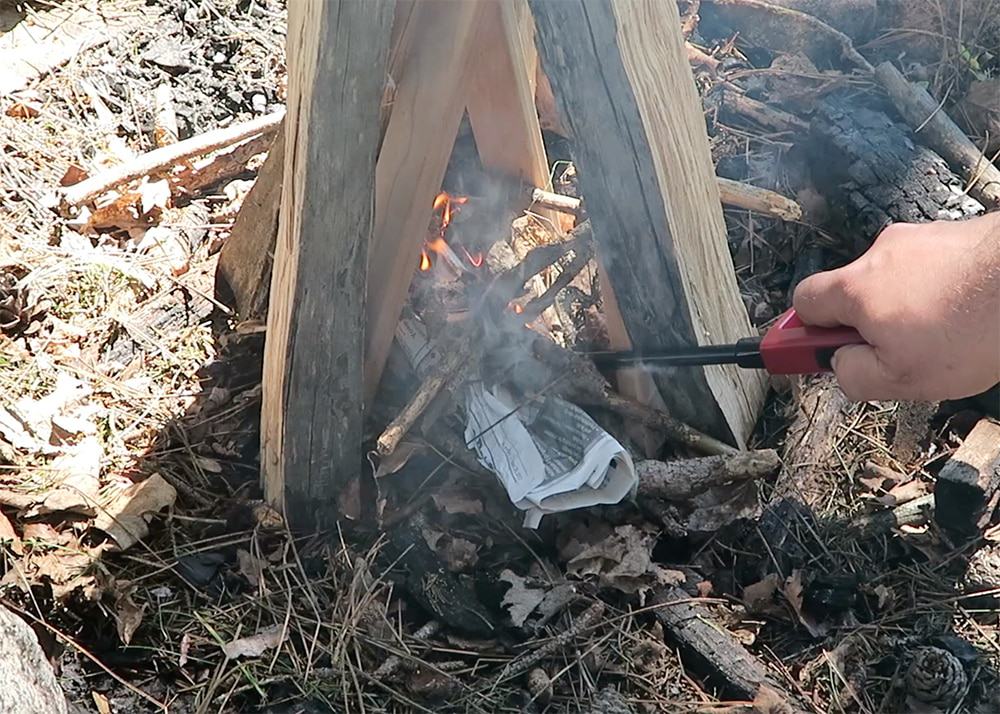 Because who wants to be out camping, unable to start a fire? No one! So we loaded up. And made sure we followed the Boy Scouts motto of always being prepared.
But that got expensive really quick. It was such a shame to just burn the things we spent money on every fire. And that's if it started with the first one.
So we decided to make our own DIY fire starters.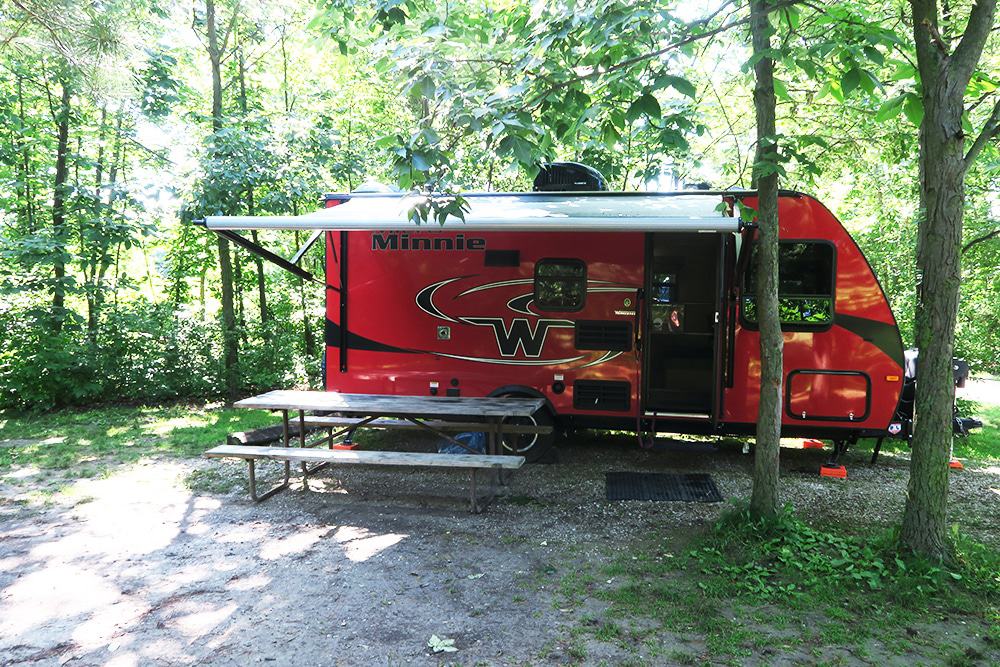 I knew they weren't very hard and figured we could easily make our own DIY campfire starters for our upcoming trips to test it out. But the one thing I wanted to do was avoid wax.
I know it works great and keeps everything together, but I wanted something that was a bit more simple. As well as something that could be put together at the campsite if needed. So we got to work to figure out how we could make DIY fire starters that worked, but required little effort.
We found that using three simple supplies to make our DIY fire starters was all we needed. The cool thing is that they each only take about a minute to make. And they're made from things that are nearly free.

Here's what you need to make your own DIY fire starter kit:
Toilet Paper Roll
Dryer Lint
Newspaper Ads
Ads and dryer lint already come with us on our camping trips. We always have them just in case we have extra wet wood or a windy day. Since we don't like wet clothes and our small town thrives off of sending us 4-5 different small town papers a week, we've got plenty! And now that we have a travel trailer with our own bathroom, toilet paper is a must.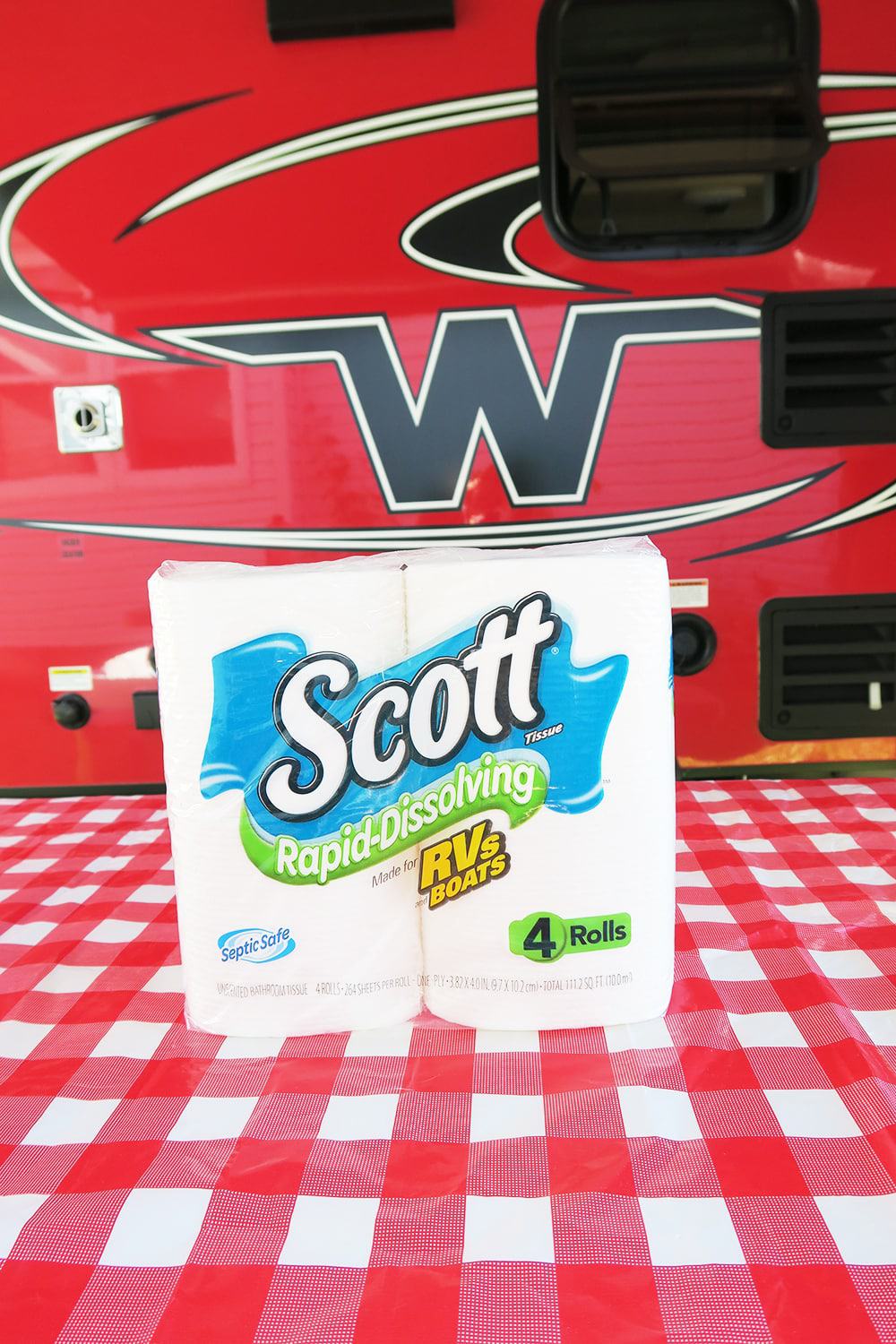 We love using Scott® Rapid-Dissolving Toilet Paper for our travel trailer. It breaks up four times faster than the average bath tissue so it's specifically made for RVs, boats, buses, etc. Even then, it's still super soft and gentle on the skin! And I love that the Scott® Rapid-Dissolving Toilet Paper is also Forest Stewardship Council Certified from responsible sources.
And if you're looking for the best deal to buy it, buy it in bulk via Amazon Subscribe and Save! It's an amazing deal. We were so excited to find it as an option in the Subscribe and Save selection because we order it every month. It makes small town living so much easier and they have great discounts on our favorite products.
Plus, they currently have $2.50 off your first delivery! You don't want to miss out on these savings. Especially for something like toilet paper which you know you'll use!
DIY Fire Starter Steps
DIY Fire Starters
Ingredients
Toilet Paper Rolls

Dryer Lint

Newspaper Ads
Instructions
Stuff the toilet paper roll with dryer lint and I mean REALLY stuff it.

Wrap the newspaper ad around the toilet paper roll.

Tuck one end in and twist the other end almost like a candy wrapper.

Build your wood for your fire, set in, light and start your fire!
Recipe Notes
Optional: Pull some of the dryer lint out into the twisted paper to make it easier to continue to burn.
And if you're more of a visual person, here's a quick video on how we put together these DIY campfire starters:
Easy, peasy! I will say we did struggle at first on figuring out the best place to light it. We found that pulling out some of the dryer lint into the twist helped it continue to burn, especially when the wind wasn't as favorable. Another option is to tuck both ends in if you're not lighting it near the twist.
The great thing about these diy campfire starters is how easy it is to do once you finish a toilet paper roll while camping. Or, if you prefer, you can save up a bunch of toilet paper rolls and then make them in advance.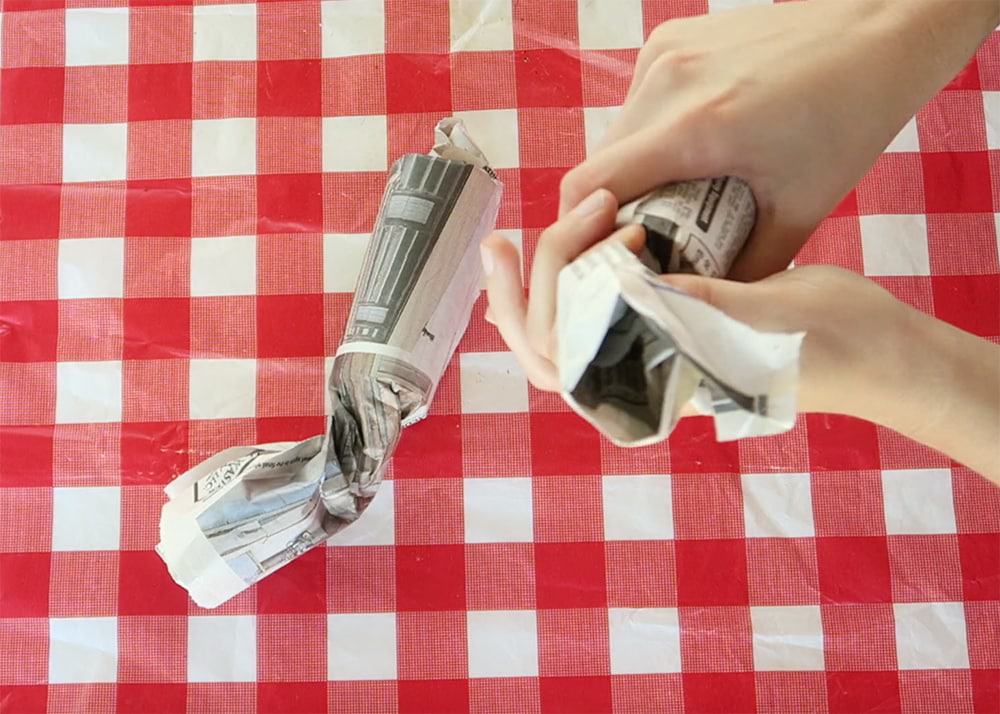 Whatever way you do it, a three piece DIY fire starter kit makes starting a campfire a lot easier and cheaper!
Don't forget to get your $2.50 off the Scott® Rapid-Dissolving Toilet Paper via Subscribe and Save. It's a deal you don't want to miss – especially if you're planning to make your own DIY campfire starters!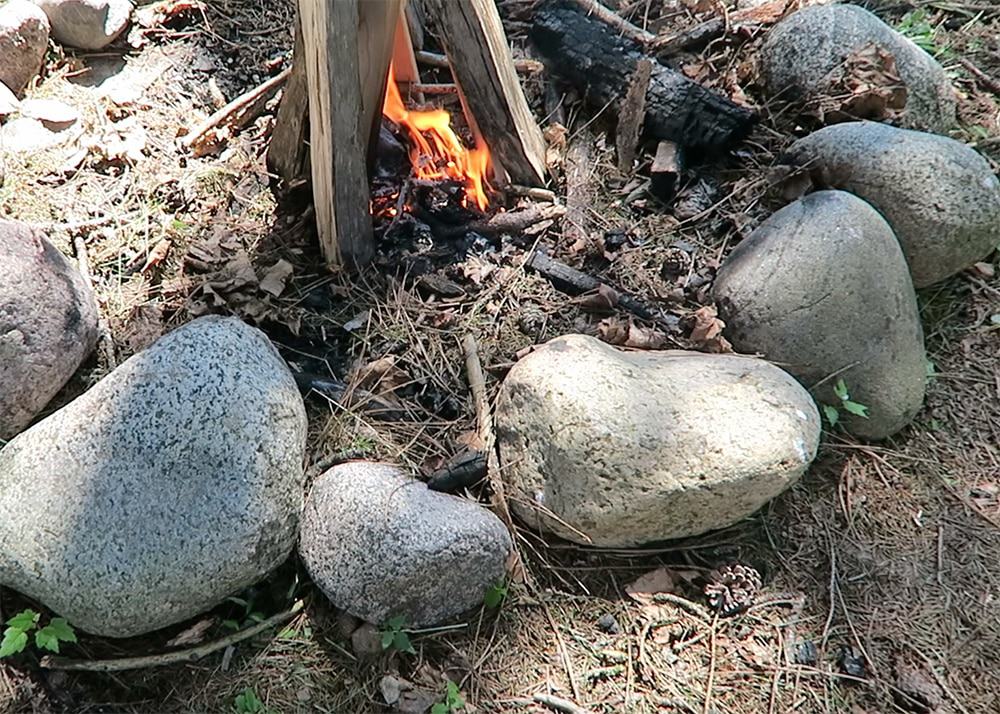 do you make your own DIY fire starters? what other camping items do you make yourself?
You might also enjoy: