This shop has been compensated by Collective Bias, Inc. and its advertiser. All opinions are mine alone. #MyPureRelief #CollectiveBias.
Not sure what to bring along for first-aid care on your next camping trip? These must have first-aid items for camping are a great place to start!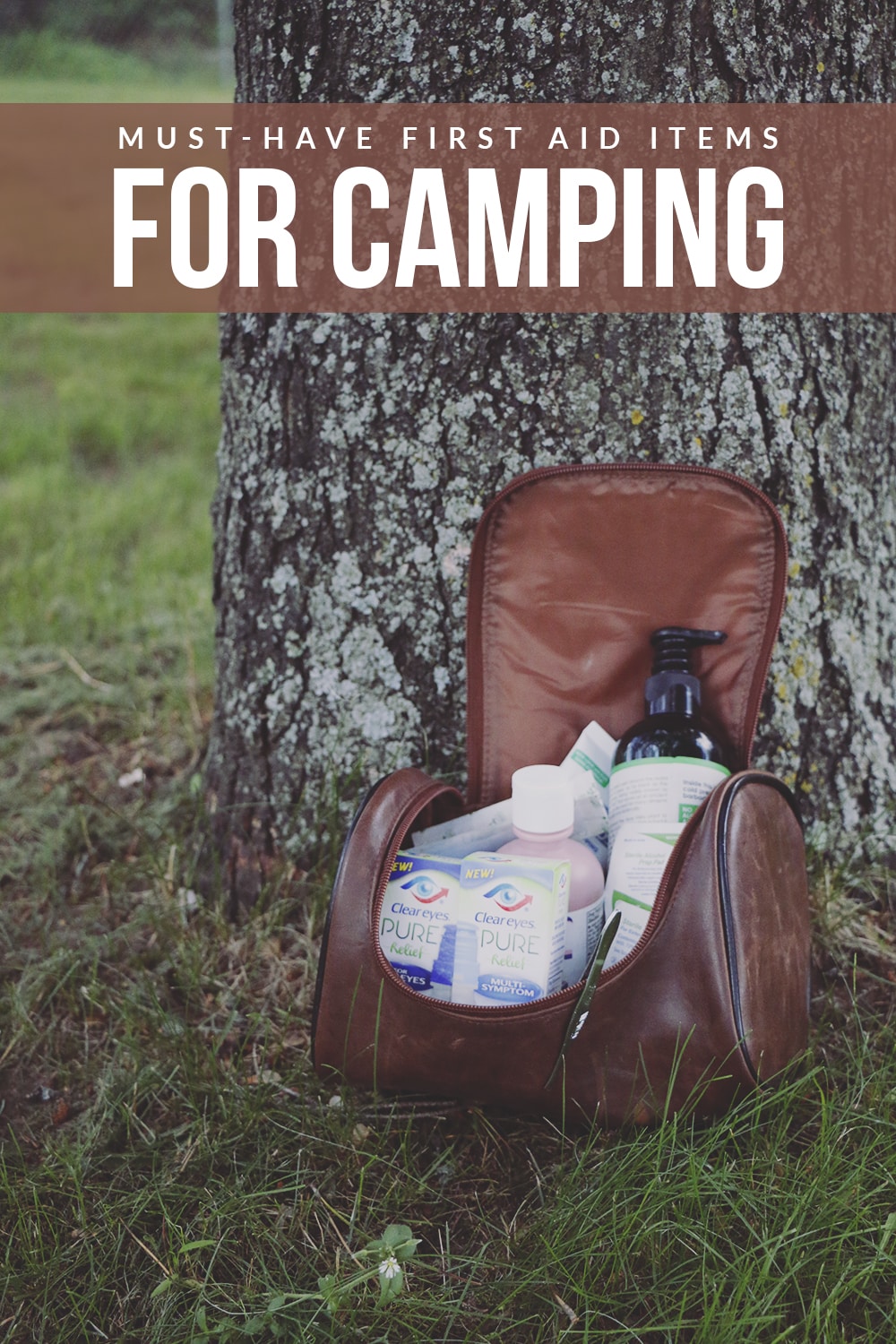 Camping is one of my favorite Summer activities and I am a little bit bummed that with everything going on this year, we're not planning any major trips. Luckily, there's a few first come, first serve campsites not too far away from us that we plan to spend the day at a few times before our little girl is here. Kinda like camping, just with a better bathroom and way better bed ;)
Even with our day trips planned though, I plan to pack some staples that always go with us when we're camping. S'mores ingredients, obviously. But a first-aid kit is a must, too! You never know when you'll get hurt or need some relief from a bug bite, scratch, etc. So here are my must have first-aid items for camping.
first-aid kit essentials
Here's the basic first aid kit that we always bring. Depending on if we're heading out for a hike, going kayaking, or doing some other exploring – we add on to the list with items in the next section.
Aloe Vera Gel
Antibacterial Ointment
Antiseptic Wipes
Assorted Bandages
Bug Bite Relief
Bug Spray
Eye Drops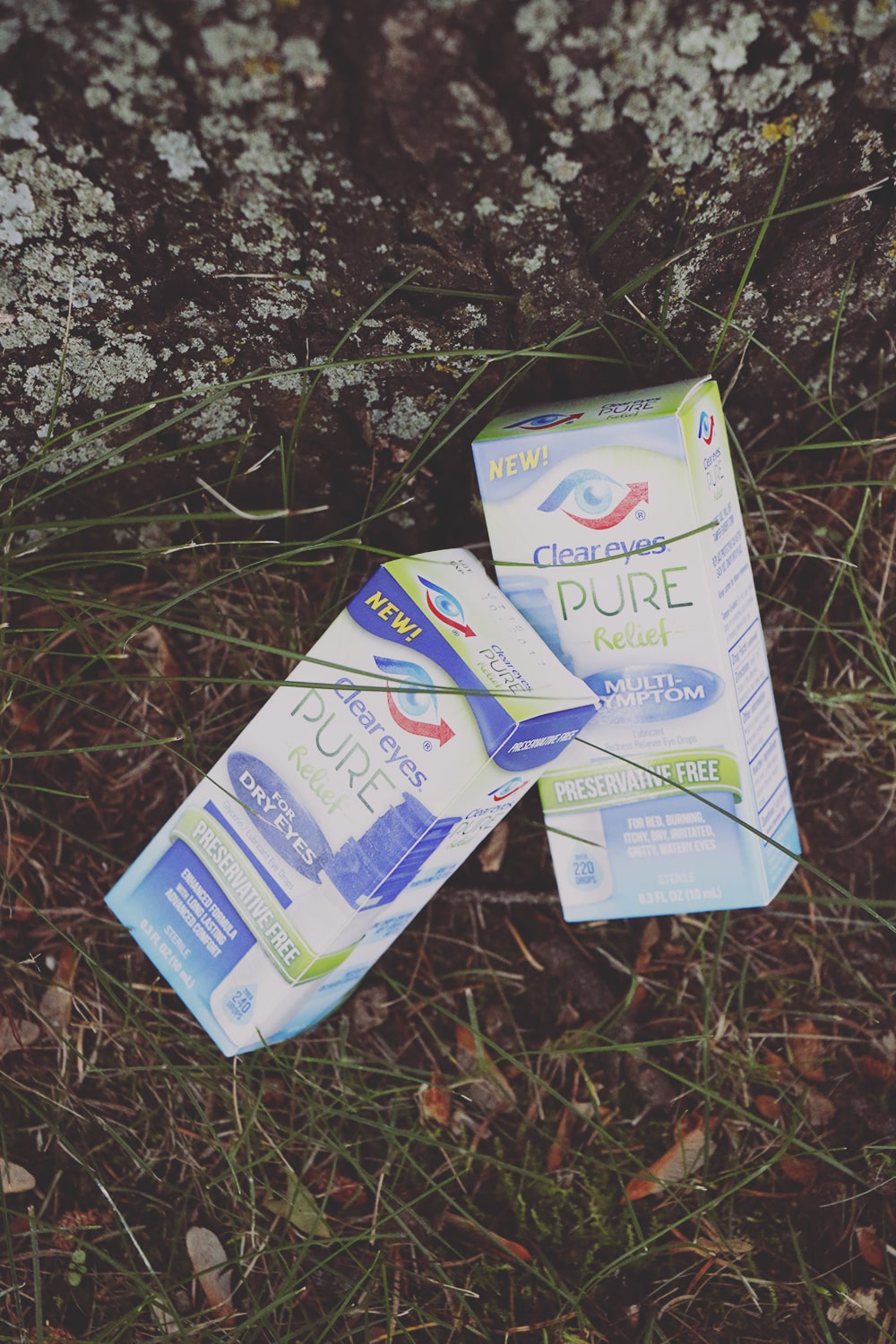 Eye drops are a must for me as a contact wearer, but as a camper, I feel like they're even more of a necessity. Between the dirt and smoke, eye drops are a lifesaver when camping! And I highly recommend the Clear Eyes® Pure Relief™ line of preservative free eye drops.
Each bottle has a built-in purifying filter that keeps bacteria out and has over 220 drops for less than the price of a pack of 60 single use vials. The Clear Eyes® Pure Relief™ Multi Symptom Eye Drops relieve red, burning, itchy, dry, irritated, gritty or watery eyes for up to 12 hours. Perfect for campfires and when you inevitably get dirt in your eyes on your trip!
Plus you can snag a coupon for the new Clear Eyes® Pure Relief™ products right here.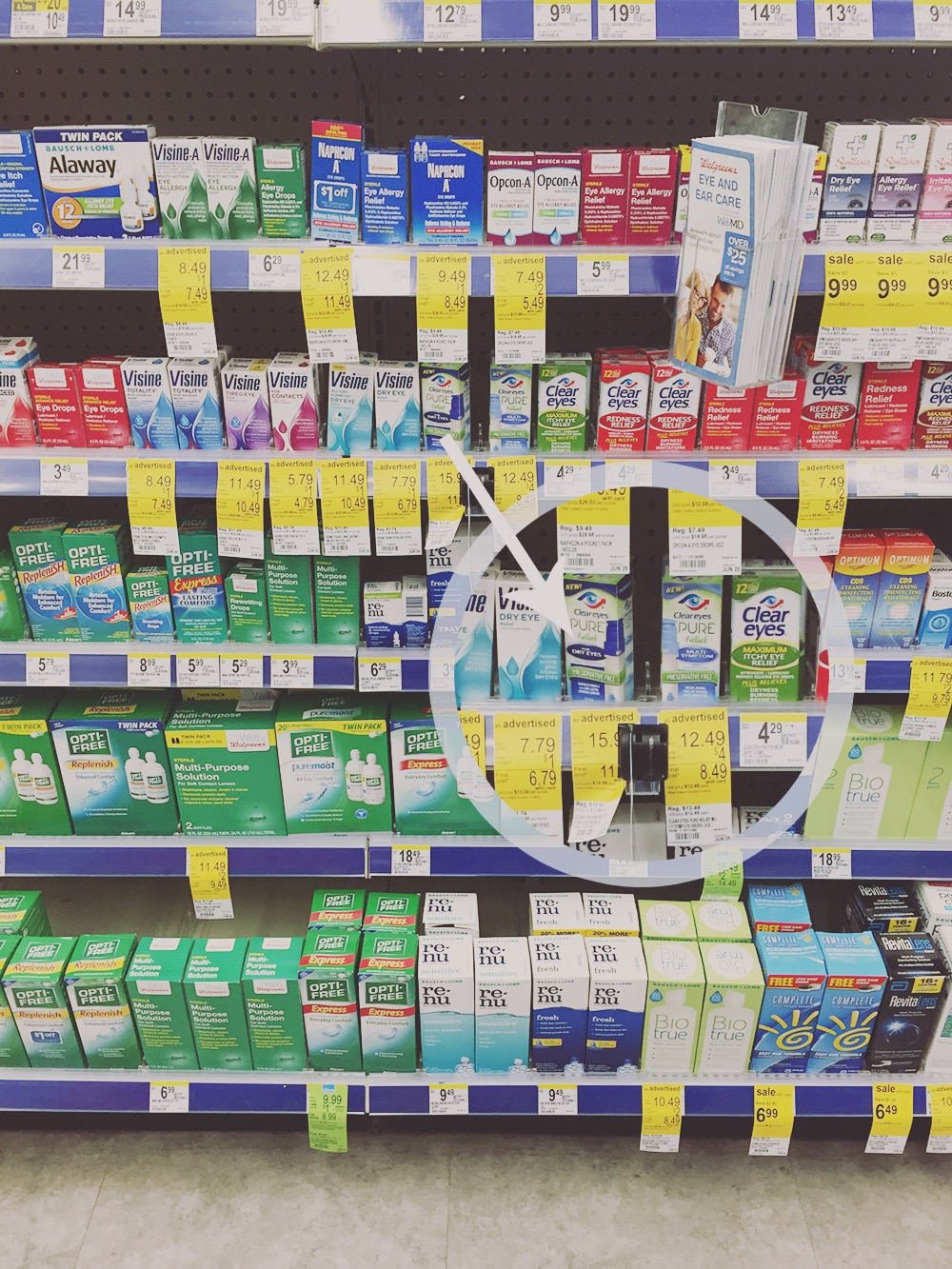 First Aid How-To Guide
Medical Tape
Pain Relief Medication
Sunscreen
Tweezers
Unscented Bar Soap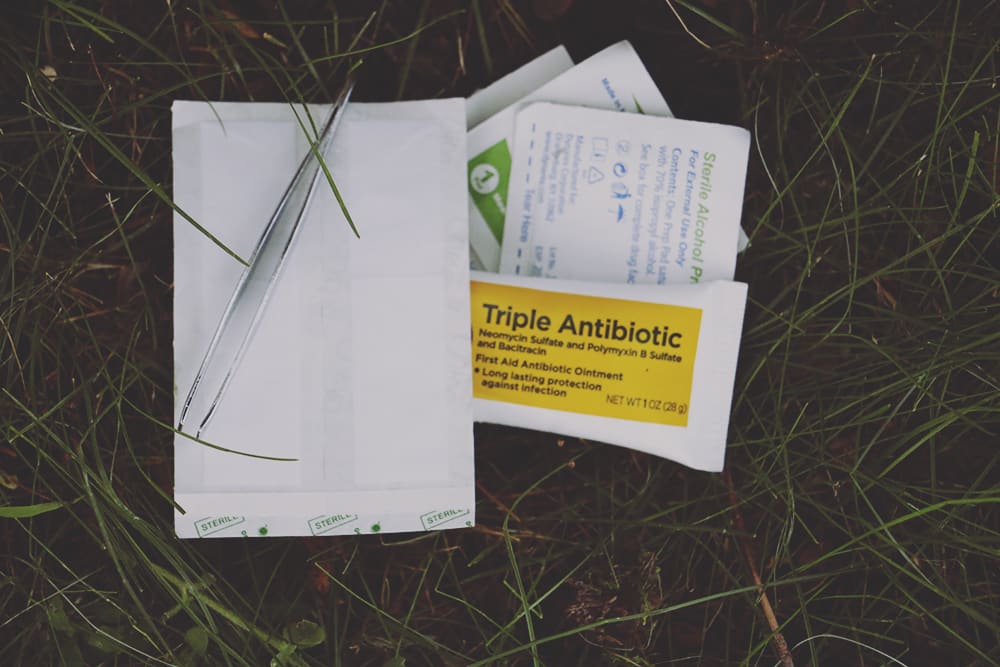 Add on First-Aid Kit Items
These items are non-essentials, but are still great to have for the adventures you go on while camping! Consider your activities, how far away you may be from help and the type of injuries you would potentially sustain before deciding what to add on.
Antihistamines
Blister Treatments
Disposable Latex Gloves
Gauze
Hand Sanitizer
Nail Clippers
Poison Ivy and Poison Oak Treatment
Q-Tips
Safety Pins
Scissors
Splints
---
---
Let's Chat!
What are your must have first-aid items for camping? How about your must have first-aid items in general? Have you tried the new Clear Eyes® Pure Relief™ line? What are your camping plans for the Summer, if any?
You might also like: