Help your pup cool down this Summer with these easy to make Strawberry Cucumber Melon Dog Treats! Your pup is sure to love this frozen treat!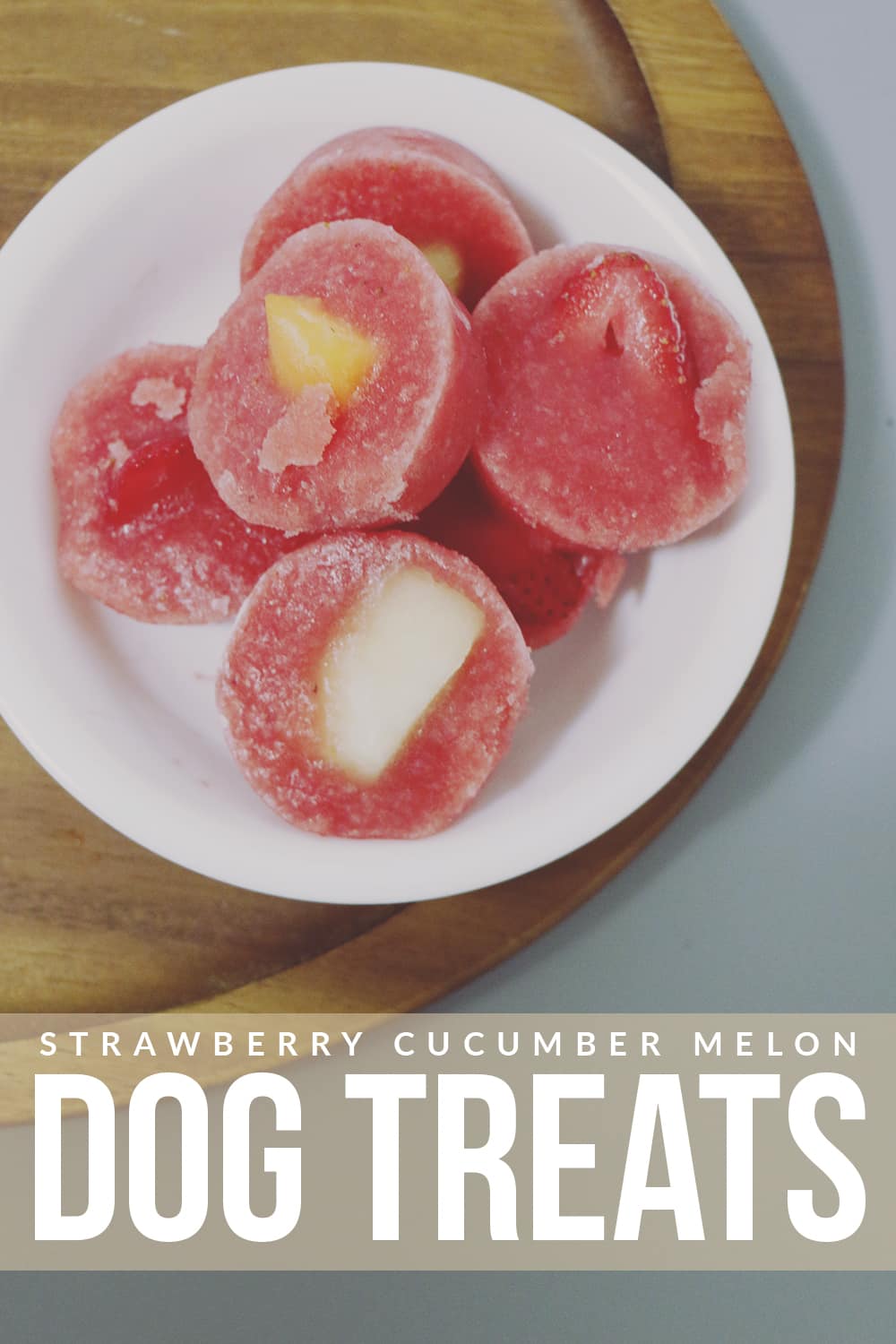 Summer is officially here and our weekend weather is certainly showing it. Last weekend, we neared 90 and this weekend we most likely will again. For some, that may be normal. But for us? We're rarely in the 90s and if we are, it's usually at the end of July or August. This pregnancy is making the heat a little less bearable for me this year, but I think we've found an easy way to cool everyone down.
We made some frozen strawberry cucumber melon dog treats for Sookie last week. Let's just say they've become a family snack now. She learned pretty quickly that she'd be sharing with me and just waits patiently for hers when they're pulled out of the freezer.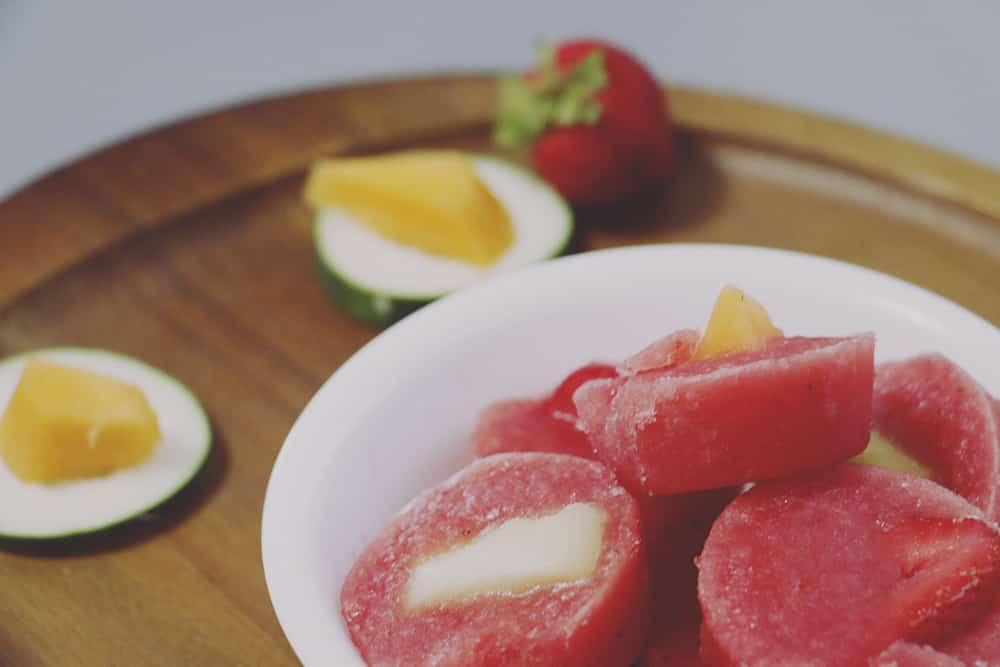 The great thing about these strawberry cucumber melon dog treats is that they're healthy for everyone and we always have the ingredients on hand. Our produce drawer is always stocked with berries, melon, and cucumbers during the Summer. These treats are a great way to use up some of that fresh fruit if you're not eating it quick enough, too, since you don't have to make the full batch to enjoy these delicious morsels!
Between the strawberries and watermelon alone, you'll be giving your pup lots of extra vitamins and minerals including: Vitamin C, potassium, magnesium, and more. These strawberry cucumber melon dog treats are also a great source of extra water so it's the perfect treat for hot Summer days. Just pull one out of the freezer and let them enjoy!
I'd definitely recommend letting your pup enjoy these outside or in a bowl as they can get a little messy once they start melting. Sookie likes to play with hers a bit before eating and usually finds a way to drag it about nine feet from where it started, leaving a trail of fruit juice along the way.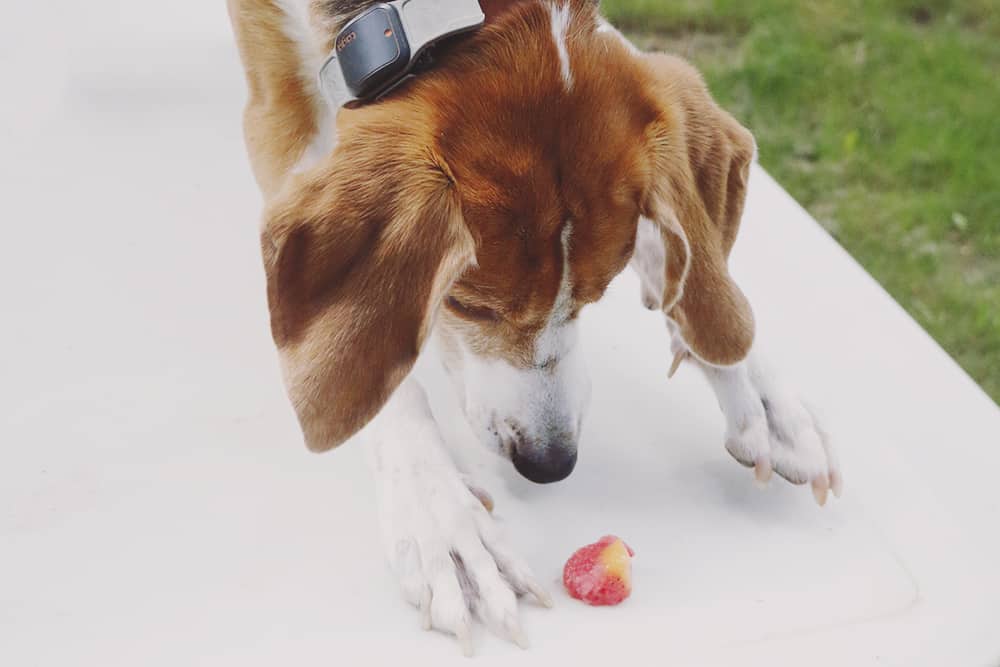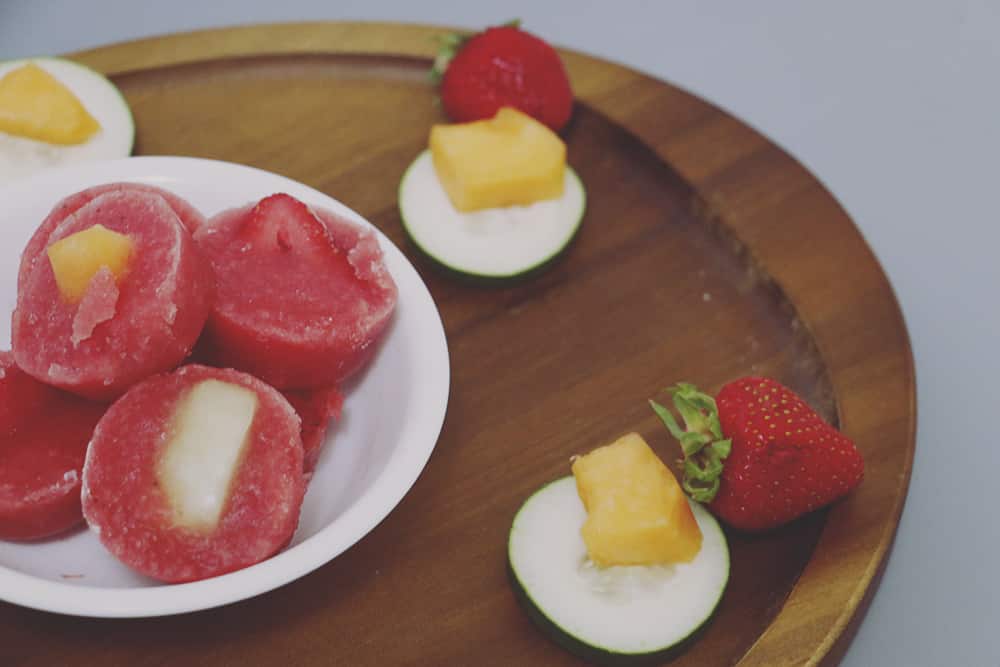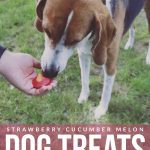 Strawberry Cucumber Melon Dog Treats
Ingredients
3

Cups

Watermelon

Chopped

1

Cup

Strawberries

Chopped

1/2

Cup

Cucumber Water

Extra fruit for toppings
Instructions
Chop fruit and blend together.

Using a mini muffin pan with silicone liners, fill each spot with 2 Tbsp of the mixture.

Set a small piece of fruit in the middle.

Place in the freezer until frozen solid.

Once frozen, pop out of the silicone liners and store in the freezer.

Serve to your pup on hot days for a yummy treat!
Recipe Notes
To make cucumber water: Place 3/4 to 1 whole cucumber (sliced) in a gallon of water and let sit in the refrigerator for 2-3 hours.
You can substitute regular water or coconut water for the cucumber water.
And this week's Maker's Mix-Up theme is pink! Have a pink project you've shared on your blog? Or maybe a radiant pink dish? We want to see it!
---
Let's Chat!
Do you make your own dog treats? What are your favorite ways to help your pups beat the heat? Is your dog a fan of fruit?
If you're looking for more frozen dog treat recipes, check out these Easy Tomato Ice Cube Treats, Frozen Blueberry Coconut Oil Dog Treats, and Banana Apple Cranberry Dog Treats.
You might also like: