Looking for a fun way to celebrate your pup's next major milestone? Treat them to an easy to make pupcake that your dog is sure to enjoy!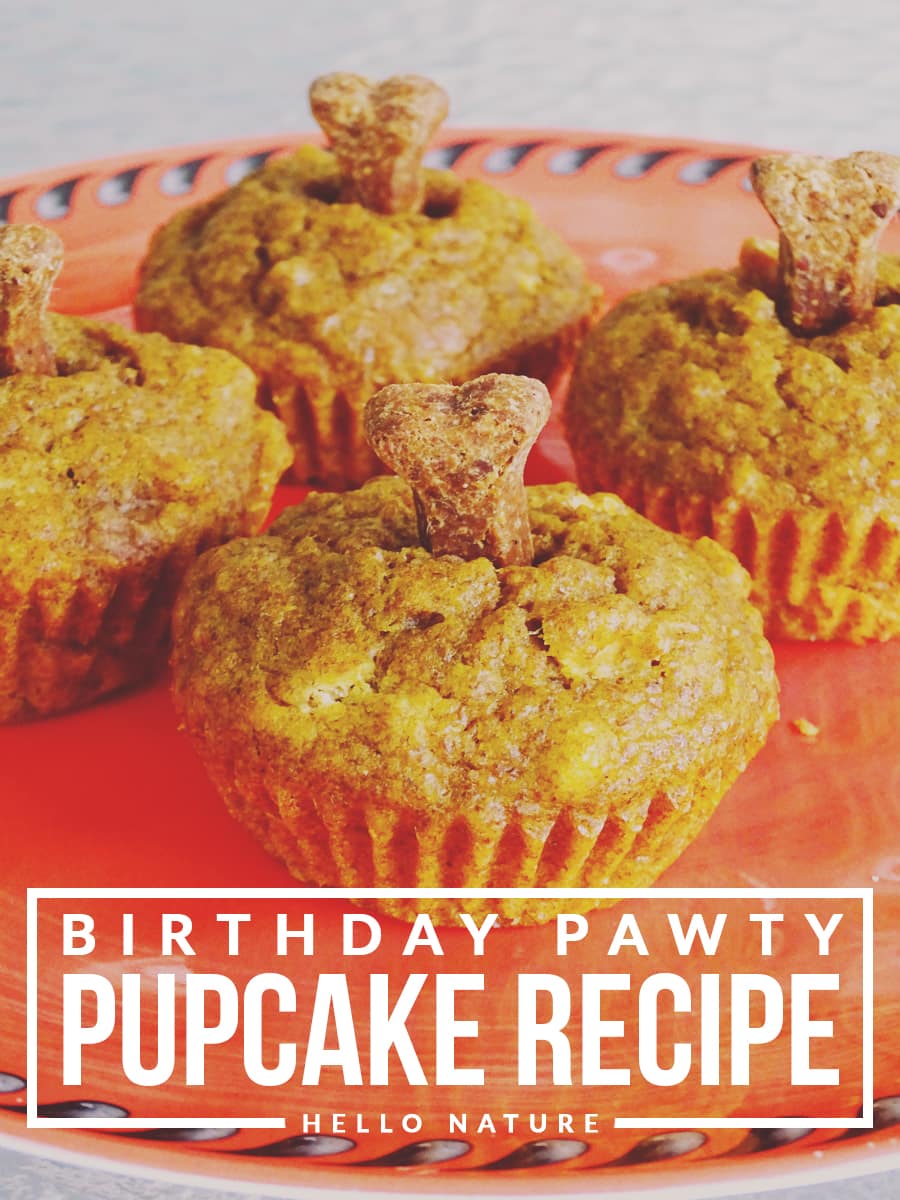 Our Cairn Terrier, Hunter, recently turned one year old. Before I became a pet owner, I totally scoffed at the idea of birthday parties and celebrations for dogs. Then Hunter became a part of our family and I was already planning his first birthday celebration before we even picked him up!
I've always loved baking the pups in our family homemade dog treats. So when Hunter's birthday was just around the corner, I was pinning dog-friendly cake and cupcake recipes to bake like crazy!
But Hunter's not the only new furbaby in the family! My sister's boyfriend's Cocker Spaniel, Riley, was born last July as well! He and Hunter are best buds now! That gave me the perfect opportunity (and a great excuse) to bake some pupcake birthday "pawty" treats and treat the birthday boys for their first birthday.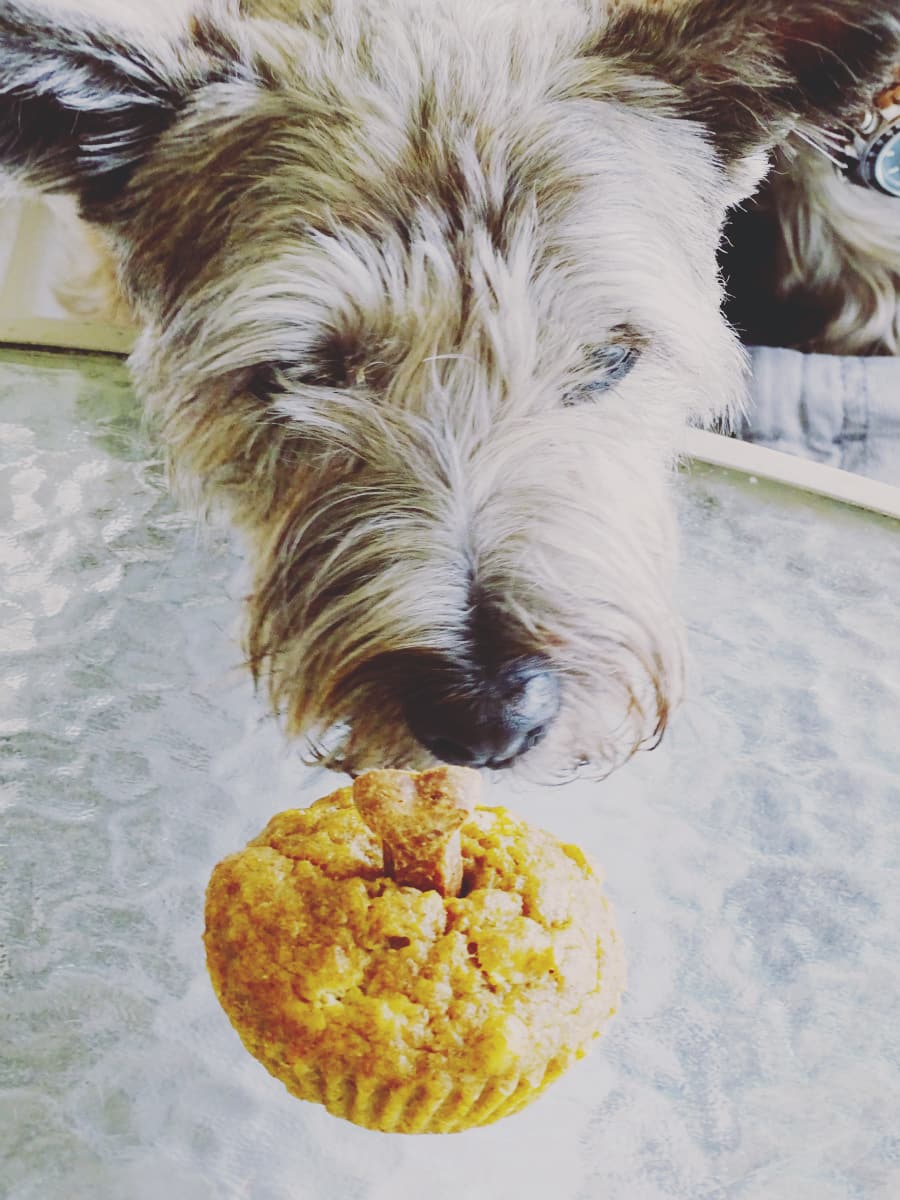 So what's a party without party guests? My parents have two dogs at their house – Dusty, another Cairn Terrier, and Beau, a Bichon Frise. Dusty's a bit picky when it comes to treats (and even more now that he's older) so he skipped out on the celebration. Beau isn't that particular so he got to party with Hunter and Riley!
The pupcakes I made include ingredients that are healthy and beneficial for pups (although not grain-free like a majority of the homemade treats I make.) These pupcakes are made with whole wheat flour, pumpkin puree, coconut oil, peanut butter, and fresh carrots. All ingredients most dogs love!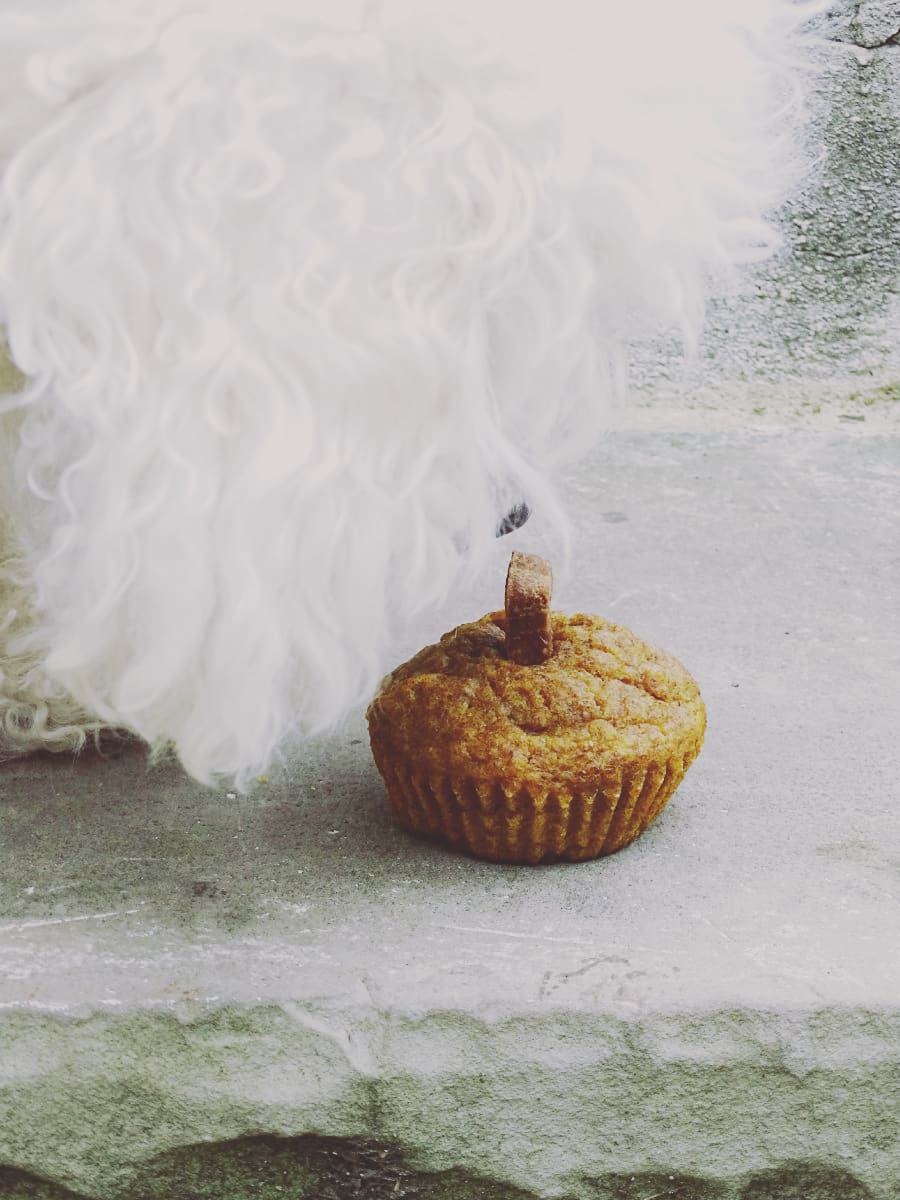 Birthday Pawty Pupcake Recipe
Ingredients
1

cup

whole wheat flour

1/4

cup

diced

1

egg

1/4

cup

pumpkin puree

not pie filling

4

tbsp

. coconut oil

1

tsp

. baking soda

1/4

cup

peanut butter

1/2

cup

water

6

small dog bones

optional
Instructions
Preheat oven to 350º.  Prepare a muffin tin with cupcake liners or grease tin with non-stick cooking spray.

Mix all of the pupcake ingredients in a medium bowl.

Pour batter evenly into each cupcake liner.

Bake pupcakes for 15 minutes.  Then, push a dog bone into the center of each pupcake.

Continue baking for 10 minutes, or until a toothpick comes out clean from the pupcake.

Allow pupcakes to cool before pawtying!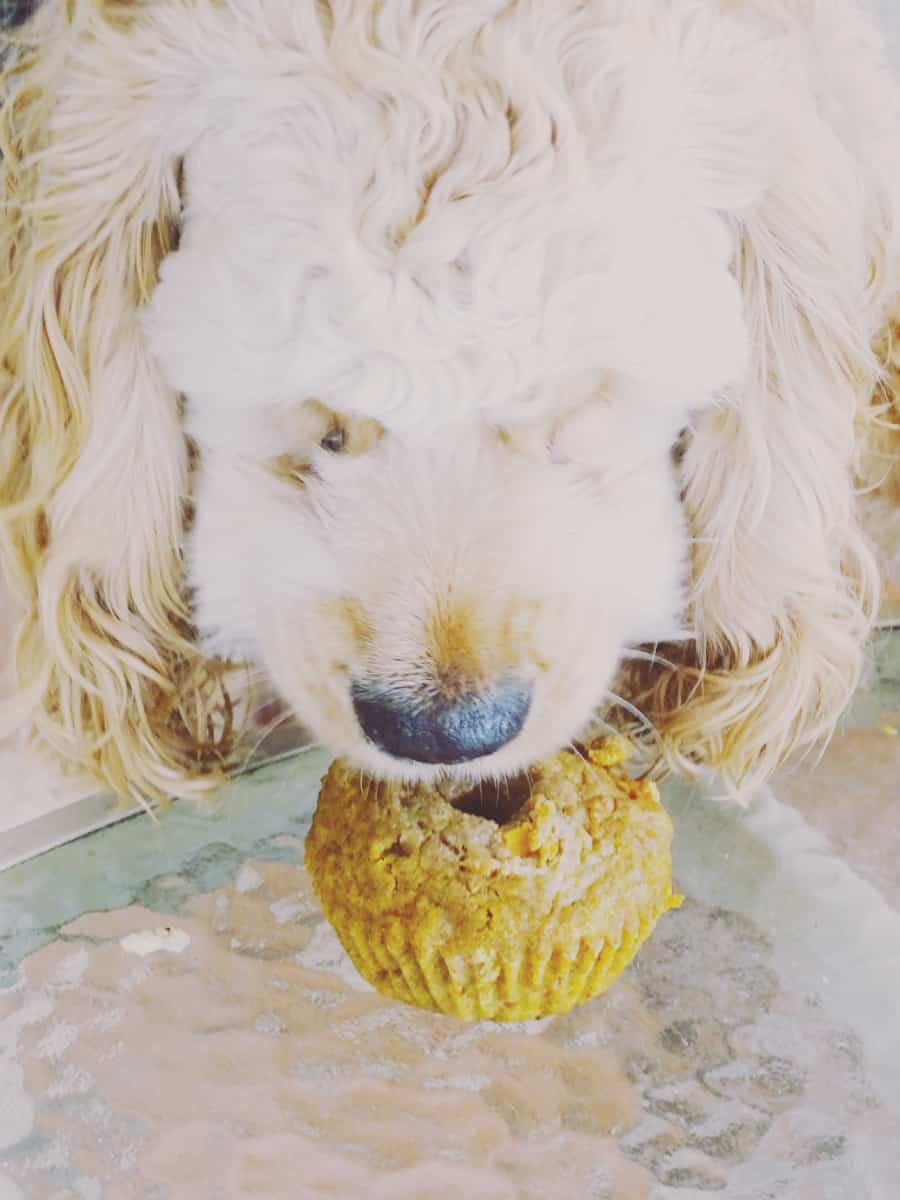 I used Rabbit with Organic Carrot treats in these pupcakes since there are carrots in the pupcakes. Hunter doesn't really discriminate too much when it comes to treats, but he definitely enjoys the ones I get for him from the BarkShop!
If you check out the Barkshop website, make sure to use code LLVH at checkout! You'll score a free bully stick with your order of $10 or more. If you use the same code to order a BarkBox subscription, you'll get a free month! Your pups will love that!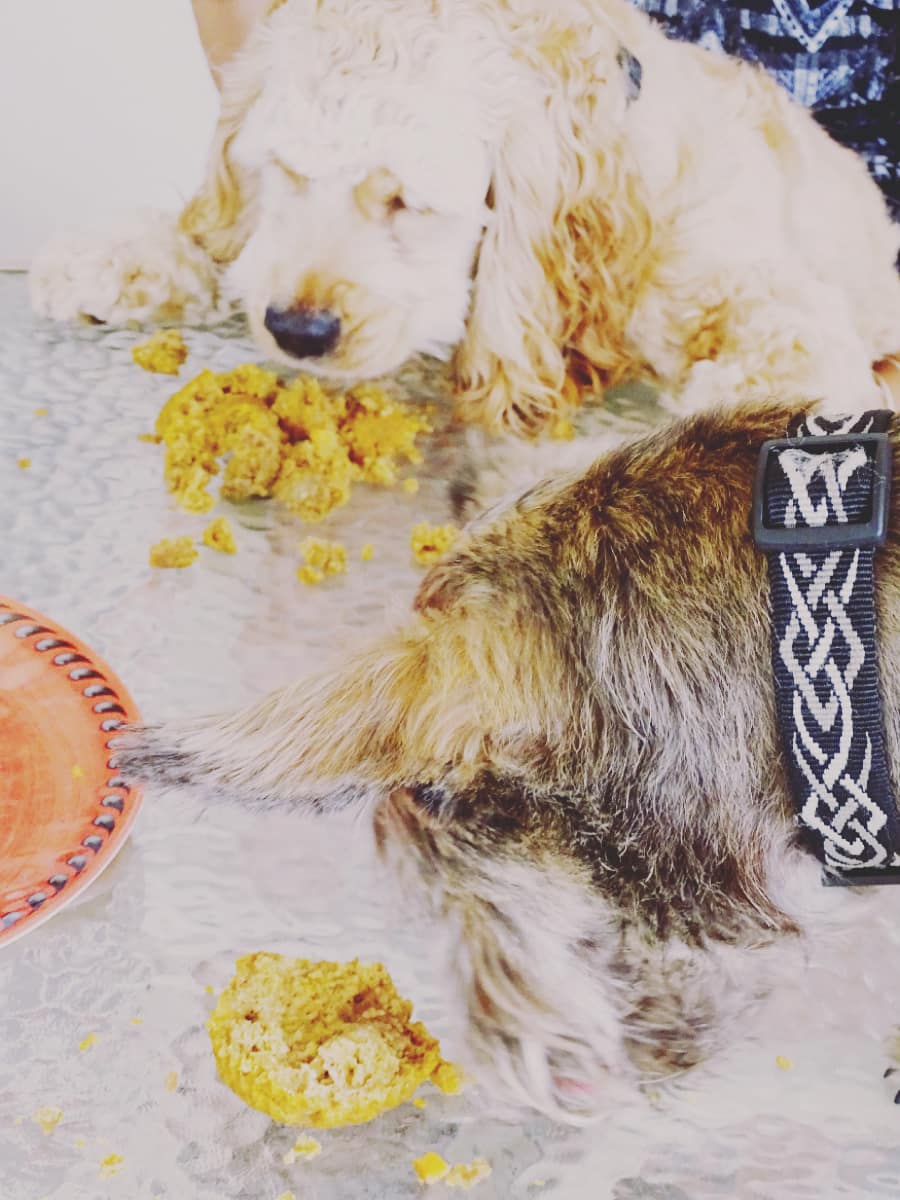 All of the pups enjoyed devoured their special treat and it was fun to see them enjoying their pupcake! This recipe makes six pupcakes. Like any other treat, treat your dog in moderation. The boys all got these after a full morning/afternoon of playing together and going for a long walk. They definitely earned them!
I can't believe our little puppy is one already, but it's definitely been a fun year (of course, that included all of the struggles of house training in between.) I look forward to this next year of having Hunter in our family.
Let's Chat!
How do you treat your pup on their birthday?
You might also like: