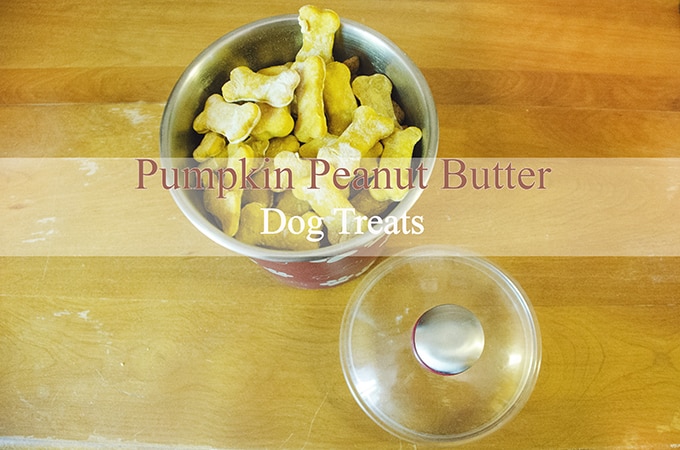 It's that time of the year when we all go crazy for pumpkin, including my dog. Asher loves pumpkin, organic pumpkin topped on his food and even pumpkin cookies. He usually isn't one to beg while I am in the kitchen, but if he gets a sniff of pumpkin, he is in there with me. This is one of my favorite and fairly easy recipes, as I usually have everything on hand.
Heat your oven to 350 degrees Fahrenheit then add all the ingredients together in a bowl. (I don't have a stand mixer so I recommend mixing by hand until all the ingredients are combined.) Use additional flour to form the dough into a ball and from sticking to your surface and rolling pin. There is a fine line between too much flour and the perfect amount so be careful.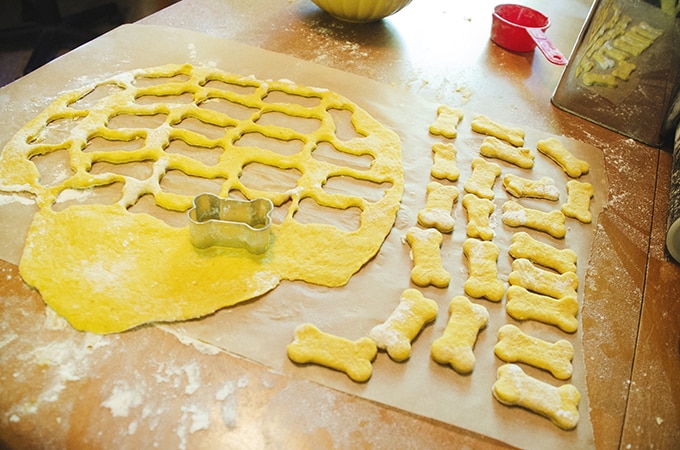 After rolling out the dough, get to work with you cookie cutter! Any shape will do or use your pizza cutter for quick squares. Asher received the bone cookie cutter at christmas time from a friend, so naturally we use it. Once your cookies are cut place them on a lightly grease cookie sheet, I recommend coconut oil. And bake for 15-20 minutes if your pup likes soft treats or 30 minutes for crunchy treats.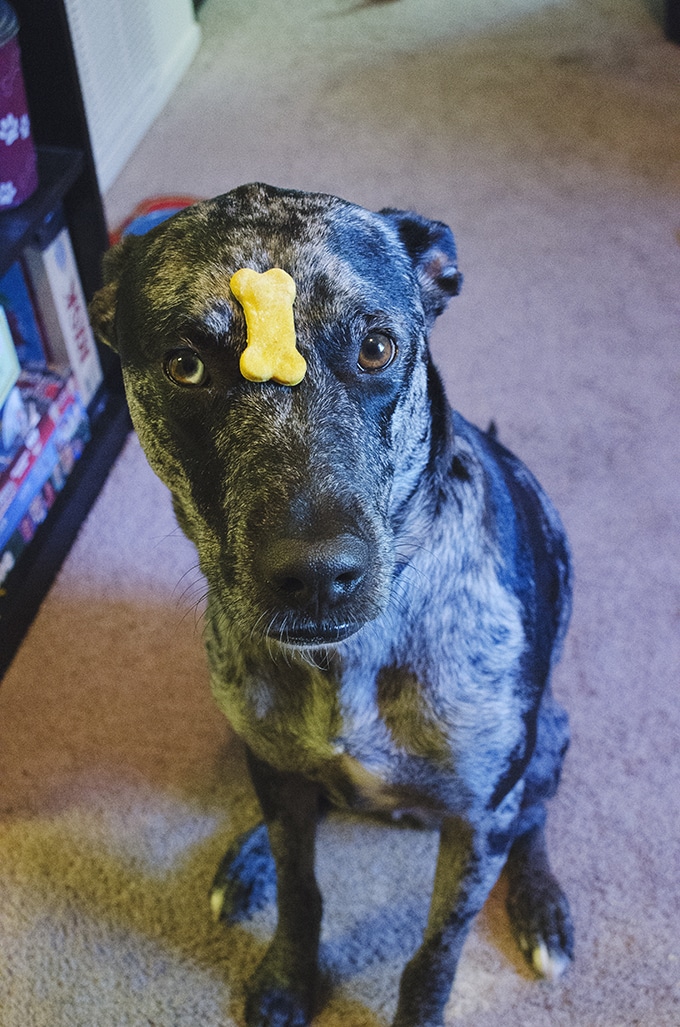 Once your cookies are done and cooled completely, add them to the cookie jar and enjoy! I keep mine in the fridge if I bake them soft and in the cookie jar if they are crunchy. This recipe yields about 100 is cookies depending on how big you make them. I usually give these away to friends and family with dogs at the holiday season. You can also add cinnamon or cooked bacon and cheese for variety. These are always a hit at my house and I hope they will be at your too!
Pumpkin Peanut Butter Dog Cookies
Simple pumpkin dog cookie, perfect for fall
Ingredients
2 1/2

cups

Flour

2

large Eggs

1

can Pumpkin

3

Tb

Peanut Butter
Instructions
Heat Oven to 350 Fahrenheit

Mix all ingredients

Form dough into a ball and roll out to 1/4" thickness

Use cookie cutter or pizza cutter

Place cookies on a lightly greased cookie sheet

Bake for 15-20 minutes for soft chewy cookies and 30 minutes for crunchy cookies

Enjoy!
think this post is worth reading? please share! I would greatly appreciate it!
[Tweet "Make your own Pumpkin Peanut Butter Dog Treats"]
Save