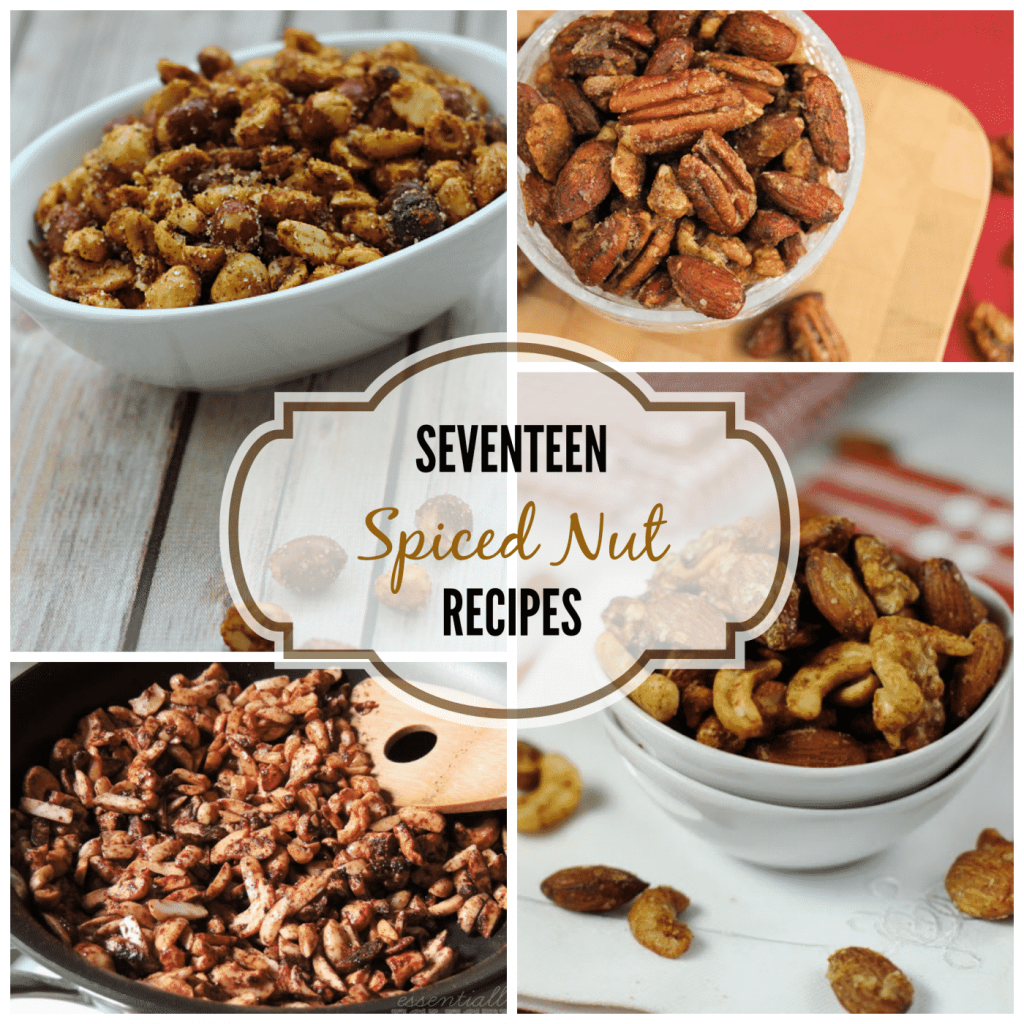 Happy National Nut Day!
I swear it's a real holiday. The Internet told me so – obviously it must be true then, right? True or not, I'm going to treat today like National Nut Day so I created a spiced nut recipe round-up for you. My first attempt at making spiced nuts failed horribly (they turned into a giant glob in our slow cooker) so I'm looking to these recipes to turn my flop into a delicious treat that I'll make time and time again.
Enjoy!
what are your favorite spiced nut recipes?
think this post is worth reading? please share! I would greatly appreciate it!
[Tweet "Check out these Seventeen Spiced Nut Recipes"]