These Frozen Blueberry Coconut Oil Dog Treats are a fresh way for your pup to cool off this Summer. Plus, you can learn some other uses of coconut oil for dogs!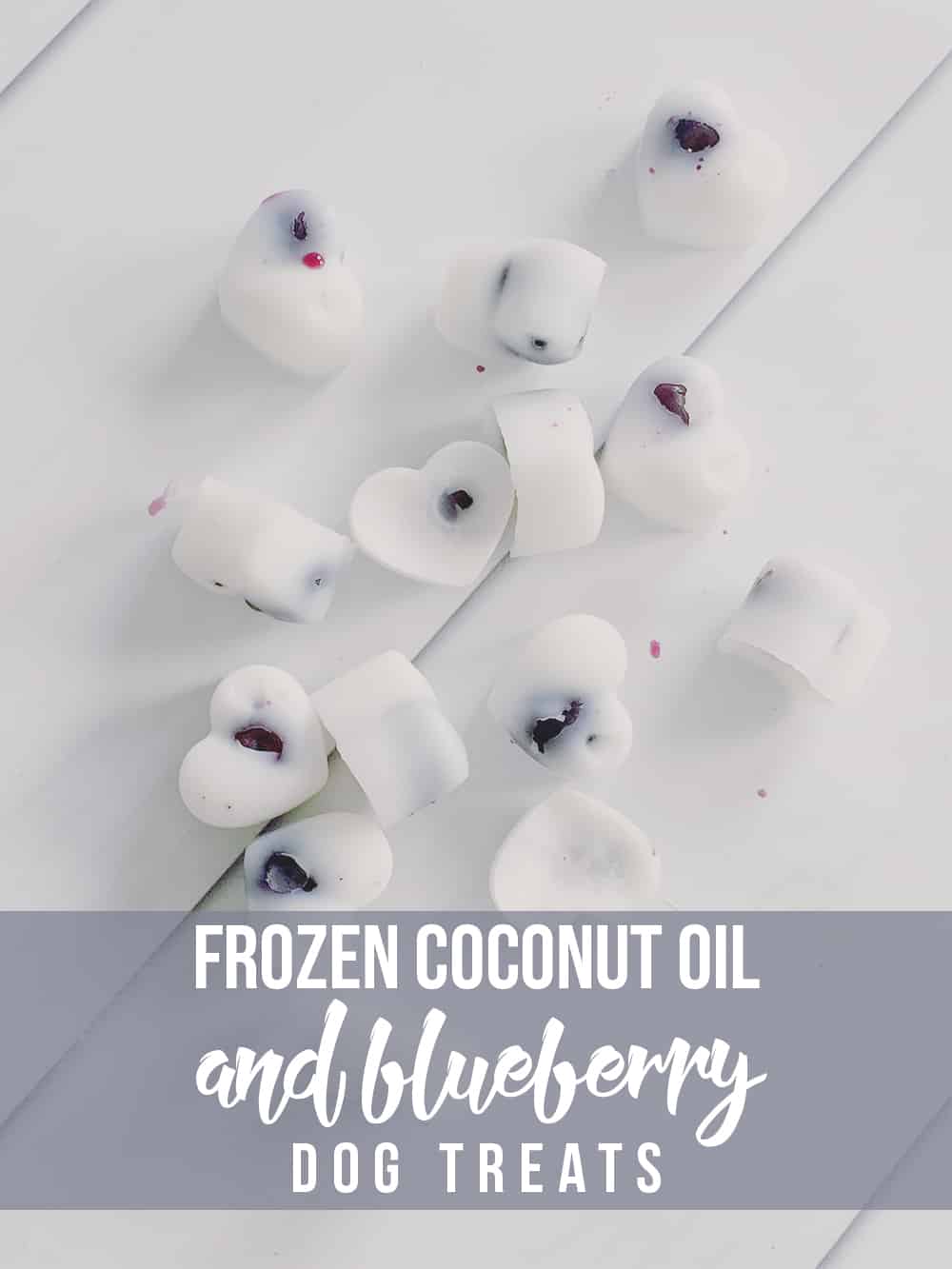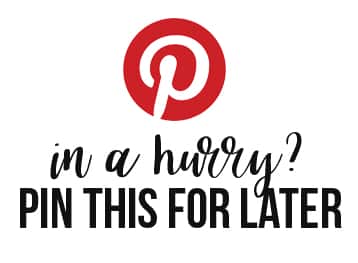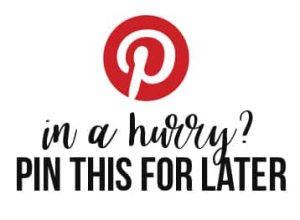 If you follow my blog, then you know how spoiled Hunter tends to be. He is our child with four paws and the delight in our day. So we treat him pretty well and often joke that his two other brothers in the litter don't have it as good as he does!
But Hunter, being the Cairn Terrier that he is, is prone to sensitive, dry skin. Our vet recommended a grain-free diet, but I did some more research on what could help him further. Turns out, a potential solution was right in my kitchen:
Coconut Oil Dog Treats!
There's no doubt that coconut oil for dogs is amazing. It does so many things for us humans, but it's really good for our furbabies, too. Especially their coat and skin! So I started adding a drop of coconut oil to Hunter's morning dish of food and, honestly, we've seen a big change. He doesn't scratch as much and, even though Cairn Terriers are known to have a coarse, wiry coat, Hunter's fur is pretty soft to the touch!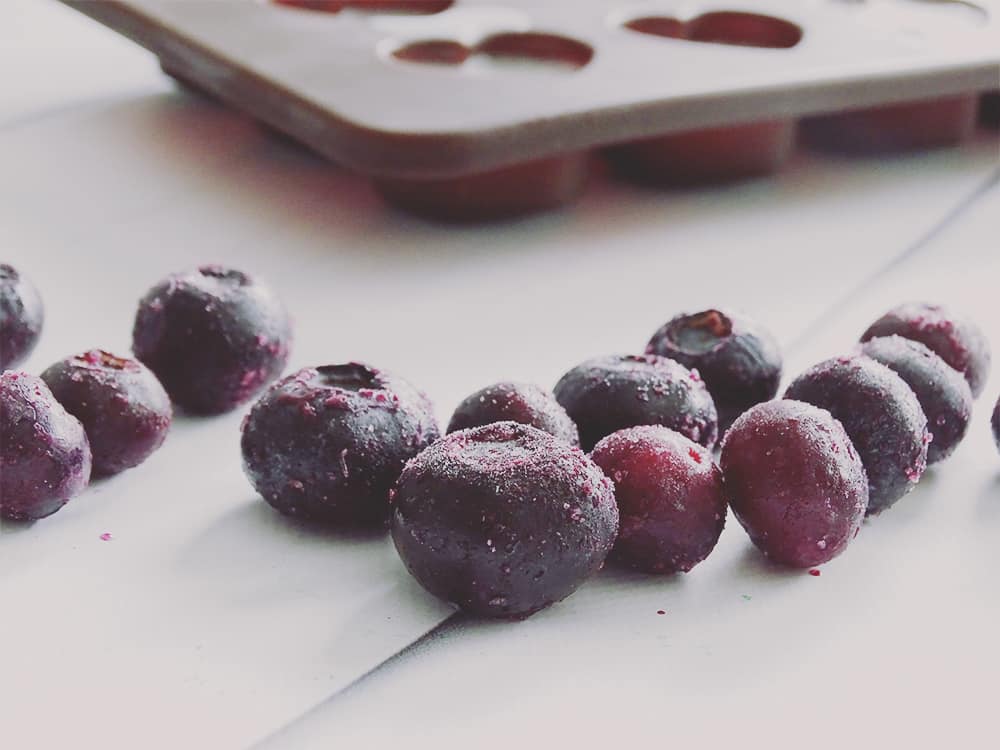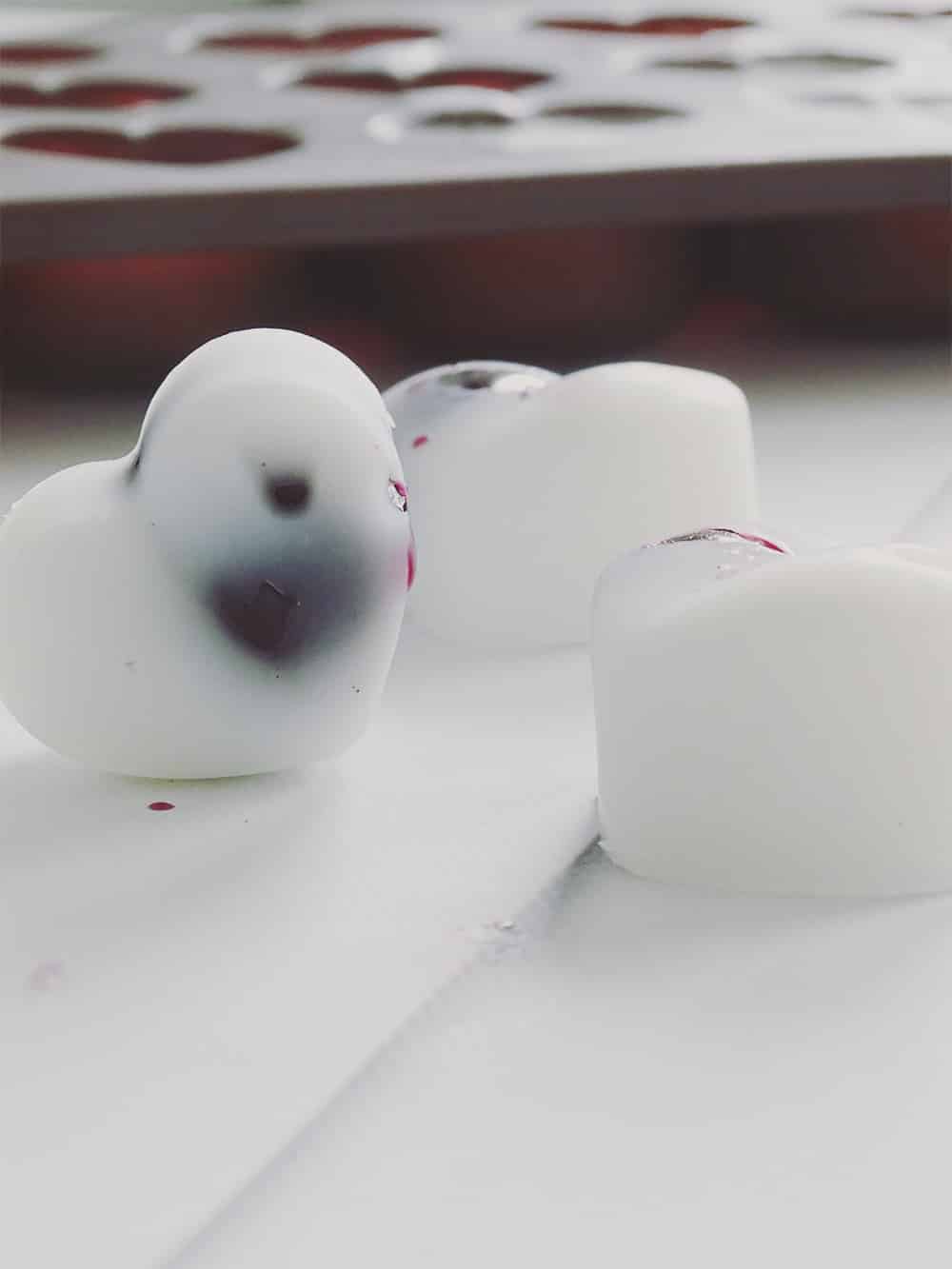 But coconut oil tends to be a bit messy whether it's in a liquid or solid state. So I decided to make it a little easier and turn Hunter's morning drop into a treat-like form with this coconut oil dog treat recipe.
And because we've been introducing Hunter to fresh fruits and vegetables (I can't even peel a banana in his presence anymore), I decided to make his coconut oil dog biscuits even yummier by adding a frozen blueberry in the middle.
Frozen Blueberry Coconut Oil Dog Treats
made with this silicone mold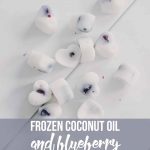 Frozen Blueberry Coconut Oil Dog Treats
Ingredients
Small silicone heart mold

1/2

cup

coconut oil

in solid form

Frozen blueberries
Instructions
Place a frozen blueberry into each heart in the silicone mold. Set aside.

In a small saucepan, heat coconut oil until it liquefies.

Allow coconut oil to cool for a few minutes, then carefully pour oil into the heart mold.

Carefully place mold into the freezer to solidify.

When coconut oil treats are solid, pop them out of the mold.

Store coconut oil treats in the freezer.
Related Reading: Tomato Ice Cube Dog Treats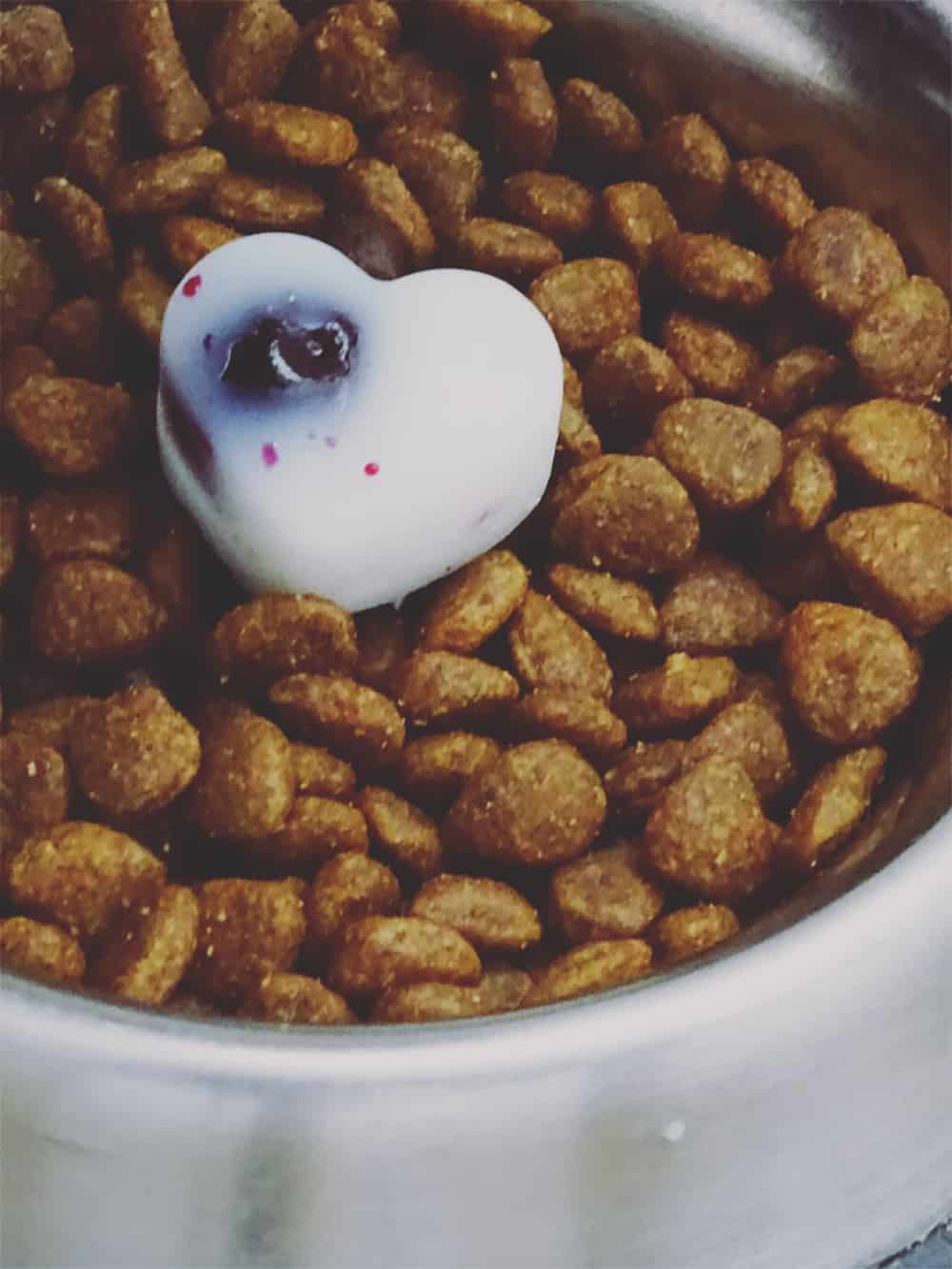 As I said, I give Hunter one of these coconut dog treats per day in his morning dish of food. He has no problem gobbling it right up along with the rest of his food.
These frozen dog treats can be kept in a baggie in the freezer until you're ready to serve them. Just take one out, as needed, and give them to your dog as a treat or in addition to their food. Hunter absolutely loves ice cubes (I keep joking that I'll have to buy him bags of ice in the Summer), so popping them right out of the freezer doesn't bother him at all! He's a big fan of nearly all frozen treats for dogs!
Related Reading: Doggie Breath Treats
In case you didn't know, aside from being great for a dog's skin and coat, you can use coconut oil for dogs in a ton of different ways. It's also great for their digestion, immune system, weight loss in overweight dogs, boosting energy, and much more. These homemade dog treats with coconut oil are great for SO many reasons!
You probably give your dogs the very best already, but I'm sure they'd love these homemade frozen dog treats as much as Hunter does!
Do you make your pup frozen coconut oil dog treats? How do your incorporate coconut oil for dogs? What other healthy frozen dog treats do you make for your pup?
PIN ME↓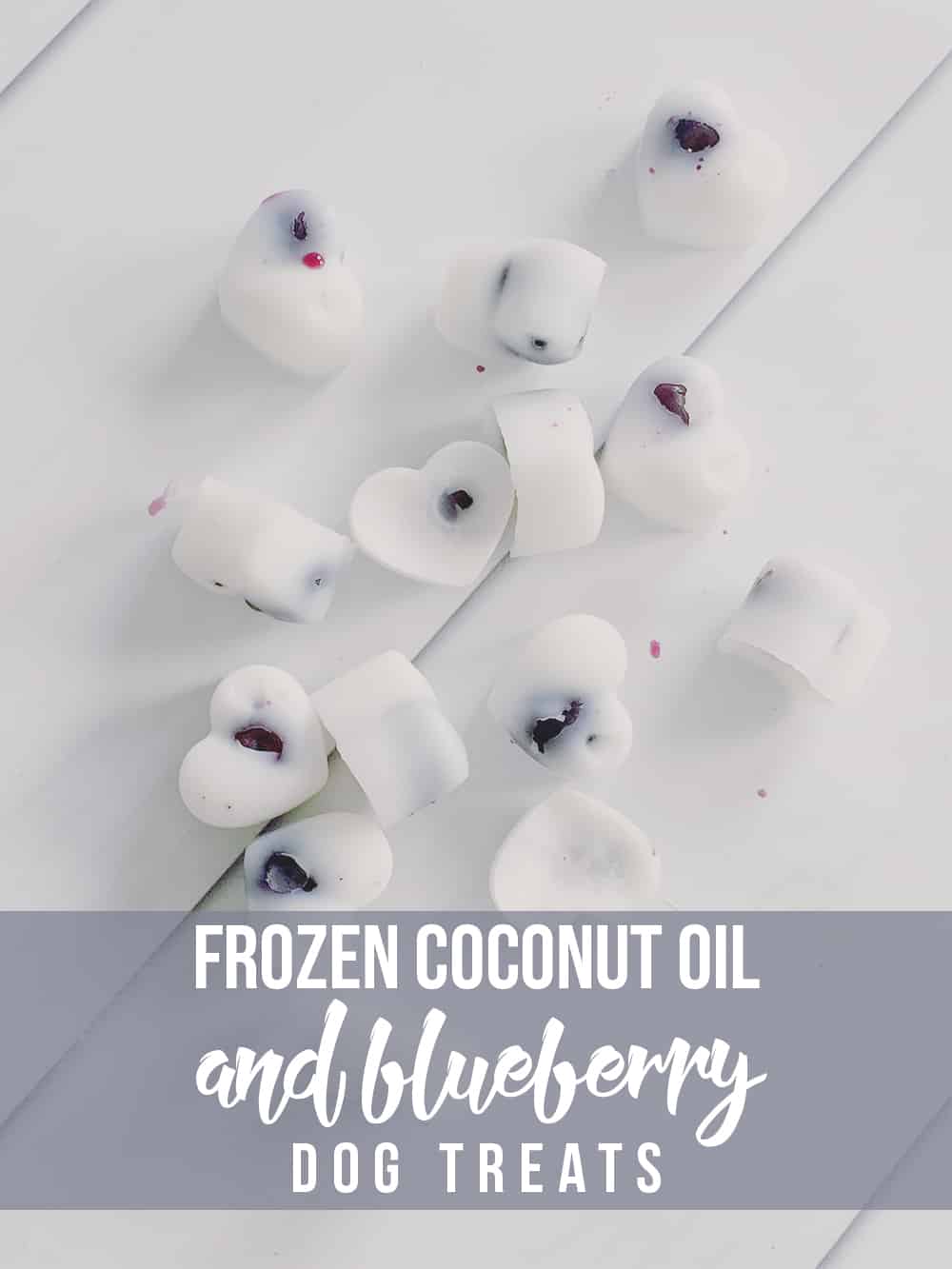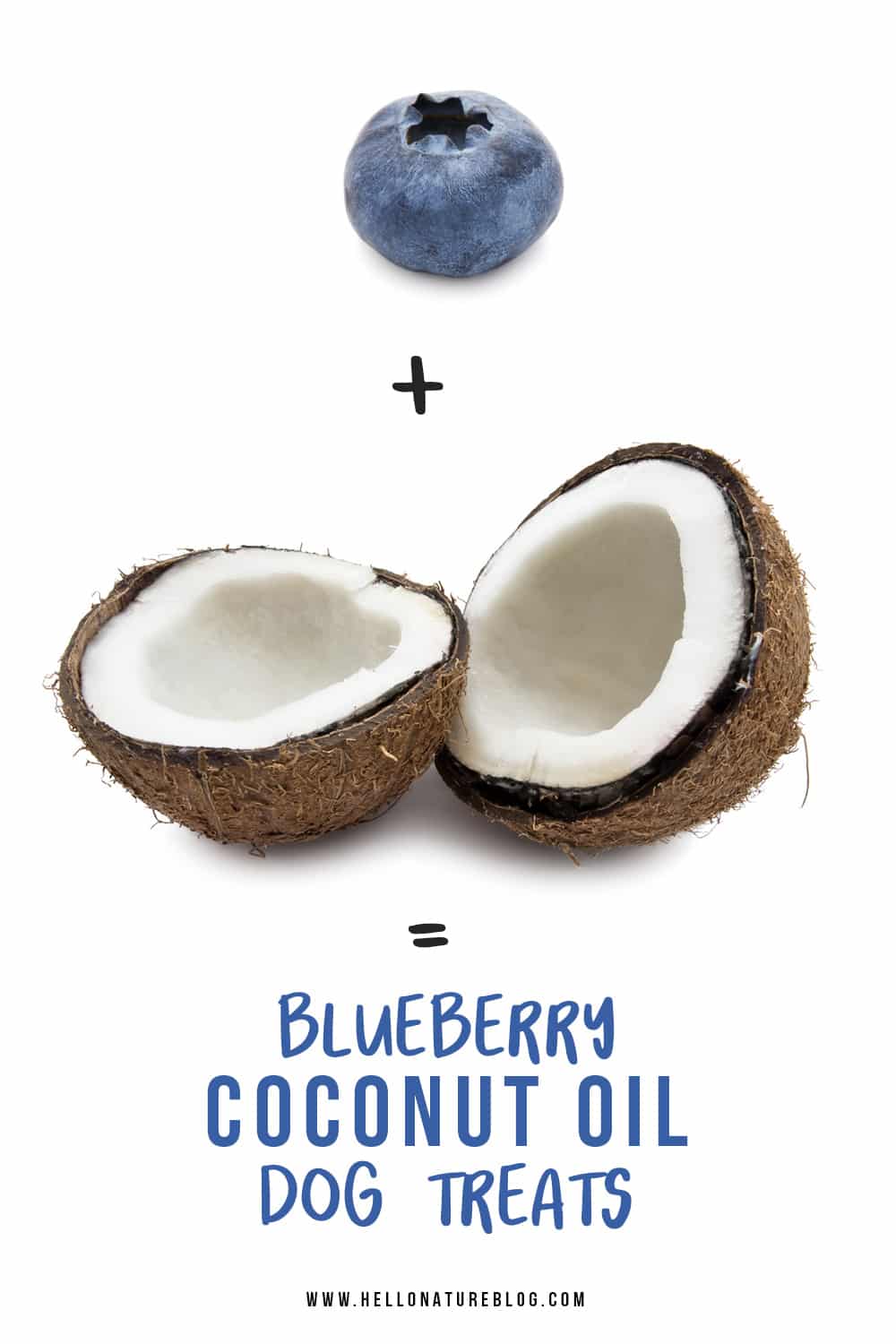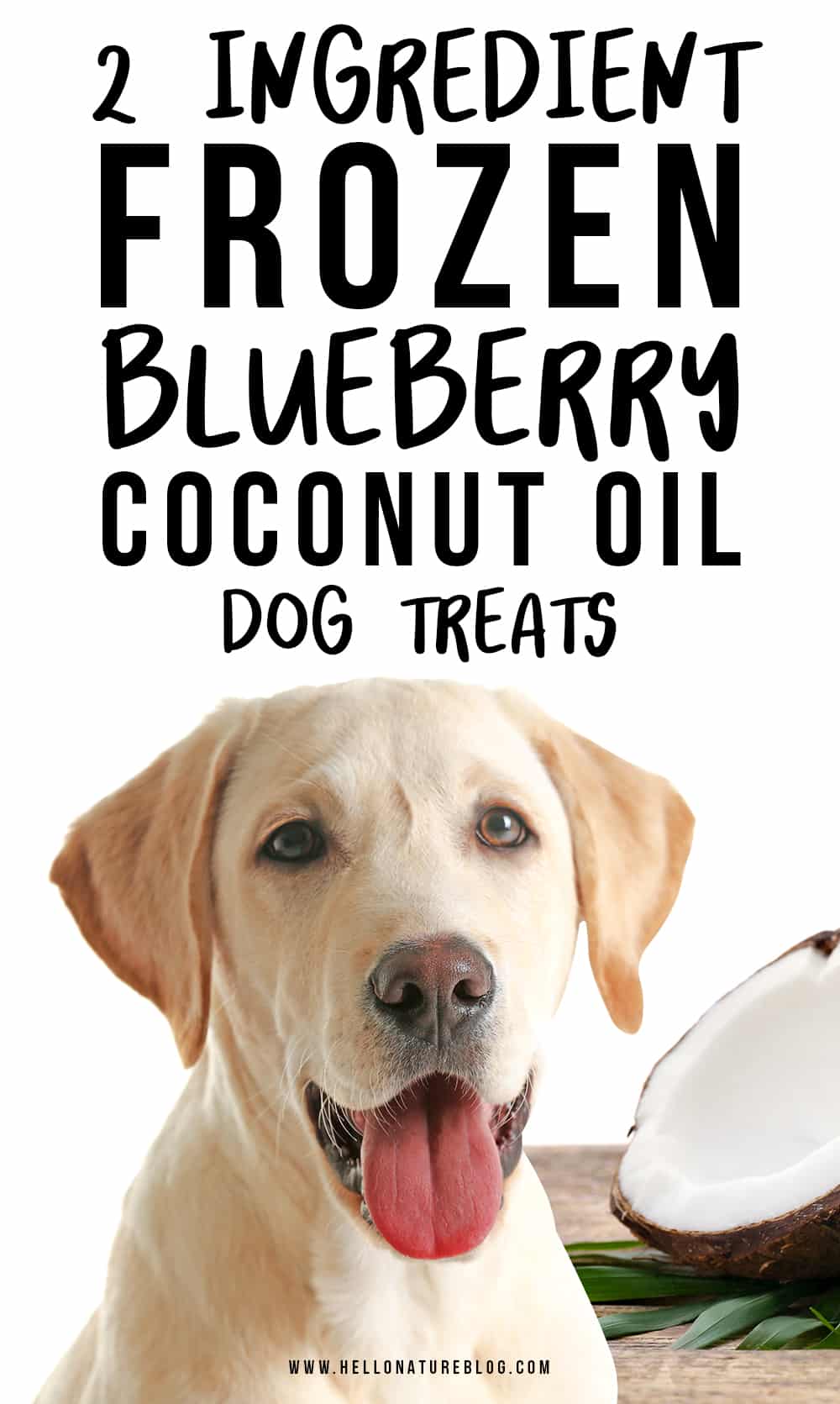 If you're looking for more frozen dog treat recipes, check out these Easy Tomato Ice Cube Treats, Frozen Strawberry Cucumber Melon Dog Treats, and Banana Apple Cranberry Dog Treats.
You might also like: