This Vanilla Latte Milkshake recipe is the perfect way to enjoy some of your favorite flavors of breakfast and dessert in one drink!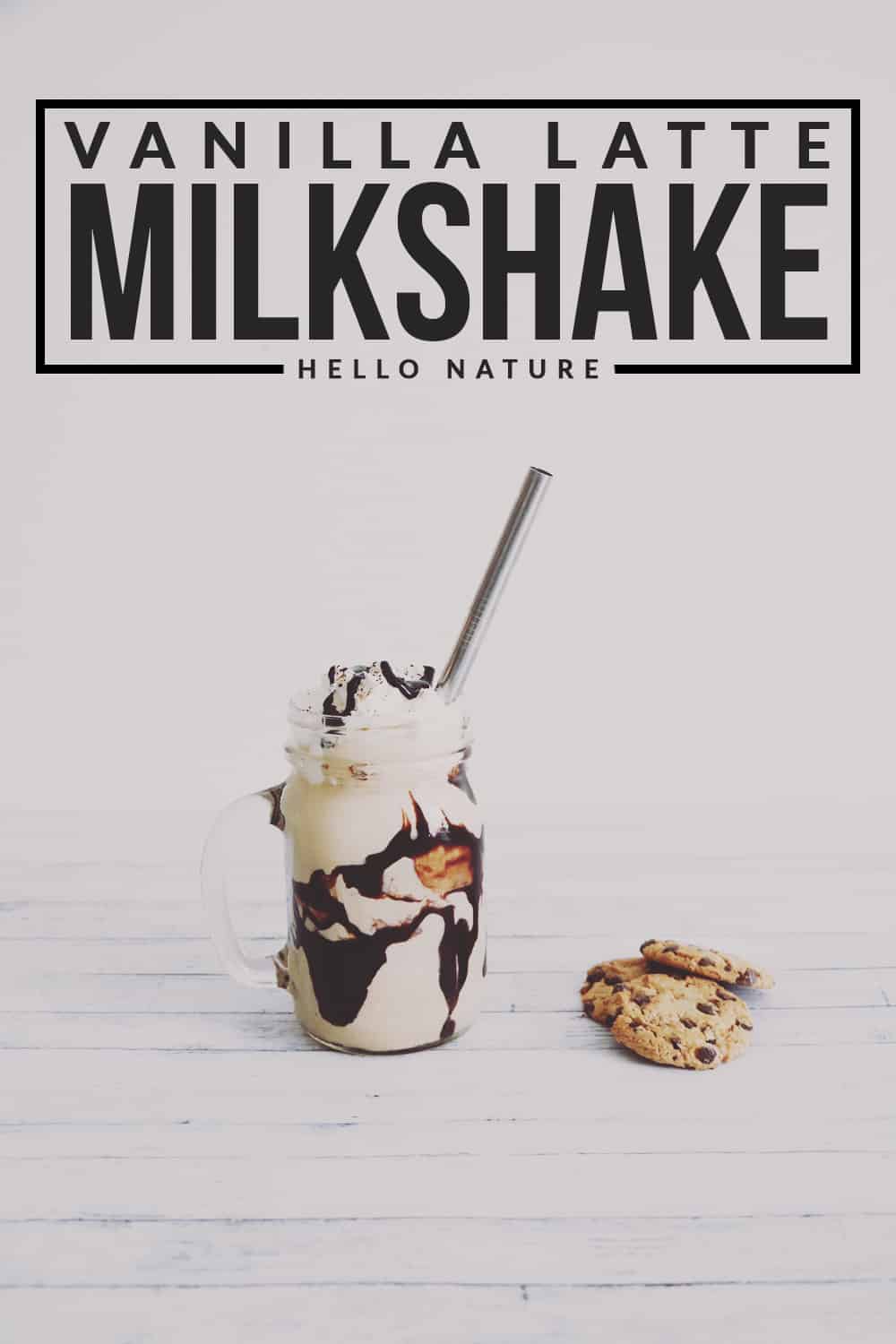 I'm a sucker for milkshakes. Ice cream in general usually wins me over, but there is something to be said about a good milkshake. Especially because they aren't as easy as you'd think they should be to make at home. It's not as easy as throwing some milk and ice cream in a blender then enjoying tastes that are reminiscent of your favorite ice cream shop.
Or, in my case, not even an ice cream shop and more so a small cafe that took my favorite drink off their menu. I don't even remember what it was called, but it was essentially an espresso milkshake with this waffle cookie type thing on top. It was pure bliss. I don't know how they did it because I tried to recreate it plenty of times and failed miserably. But to this day, many years after I had my last, I still remember how good it was.
Even though I never was able to recreate it, I did learn how to make a decent milkshake.
And today's vanilla latte milkshake recipe? Way better than just decent.
It's kind of like a breakfast milkshake. If I can find a way to combine my love for breakfast and ice cream, I'm in. And it makes me miss that milkshake a whole lot less. The bonus for me was that I used decaf coffee for both types that I used in the recipe, making it pregnancy friendly. But if you're looking for that sugary caffeinated rush? By all means, use caffeinated coffee and this milkshake is your answer!
Vanilla Latte Milkshake
Ingredients
6

Large Scoops of Vanilla Ice Cream

2/3

Cup

Cold Coffee

1

Packet of Instant Coffee

Splash of Vanilla Extract

Splash of Milk

For Topping: Whipped Cream and Chocolate Syrup
Instructions
Combine the ice cream, coffee, instant coffee, vanilla extract and milk in a blender. Blend until smooth.

Squeeze the chocolate syrup around the edge of the inside of a cup and let drip down.

Pour in the milkshake.

Top with whipped cream, chocolate syrup and a pinch of coffee grinds.
Recipe Notes
Prefer a thinner milkshake? Add more milk or coffee, depending on how strong you want the coffee flavor.
Skip the chocolate syrup if you'd prefer more of the vanilla flavor.
And this week's Makers Mix-Up Theme is Ice Cream!
Have an ice cream recipe or project? Share it with us below!
Let's Chat!
What's your favorite type of milkshake? Do coffee and ice cream make the perfect combination for you like they do for me?
You might also like: