Mint Chocolate Chip Ice Cream just got better. This easy recipe is perfect to make at home and just the right amount of mint and chocolate!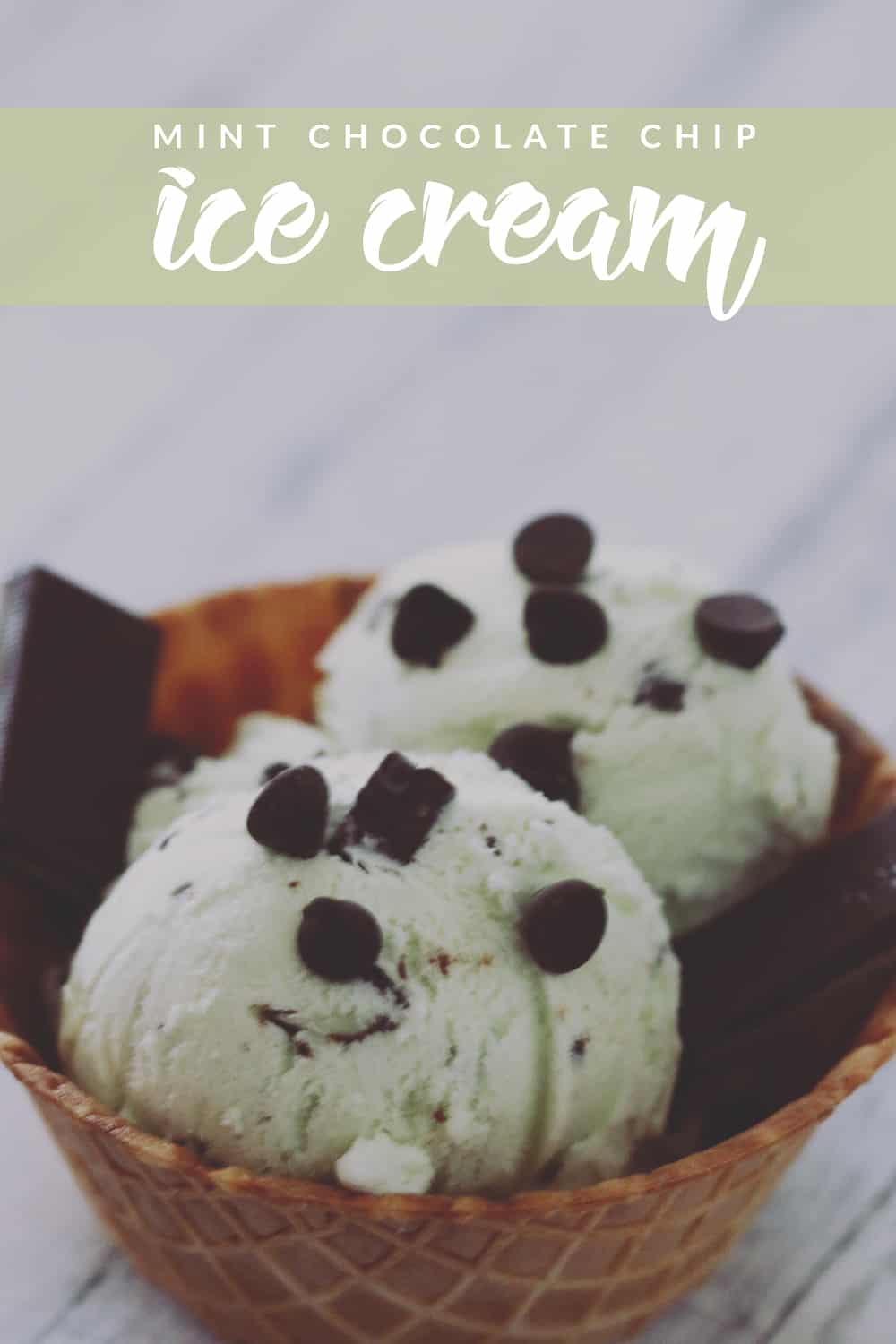 Every week when the Maker's Mix-Up Link-Up rolls around, I get a little nervous. It sounds ridiculous considering Jessica and I came up with this together and it's SO much fun. But it's true.
I always use the link-up to push myself to try something new. I figure I'm smart and creative enough, right? I can come up with something new that's fun, tasty or appealing, right? Of course I can. But then I make it and I'm like "Oh noooo! What if it doesn't taste right? What if it sets weird? What if it just royally sucks?!"
So far, it hasn't. But just in case it ever did … I always have a back-up plan. But this week, I didn't. I had my heart dead set on this mint chocolate chip ice cream. I was bound and determined to make it since it was on my 30 before 30 list. And as soon as it was made, I let out a huge sigh of relief. And did a happy dance. And then ate waaaay too much of it because it pretty much exceeded my expectations. And then planned the other 79 flavors I hope to make soon.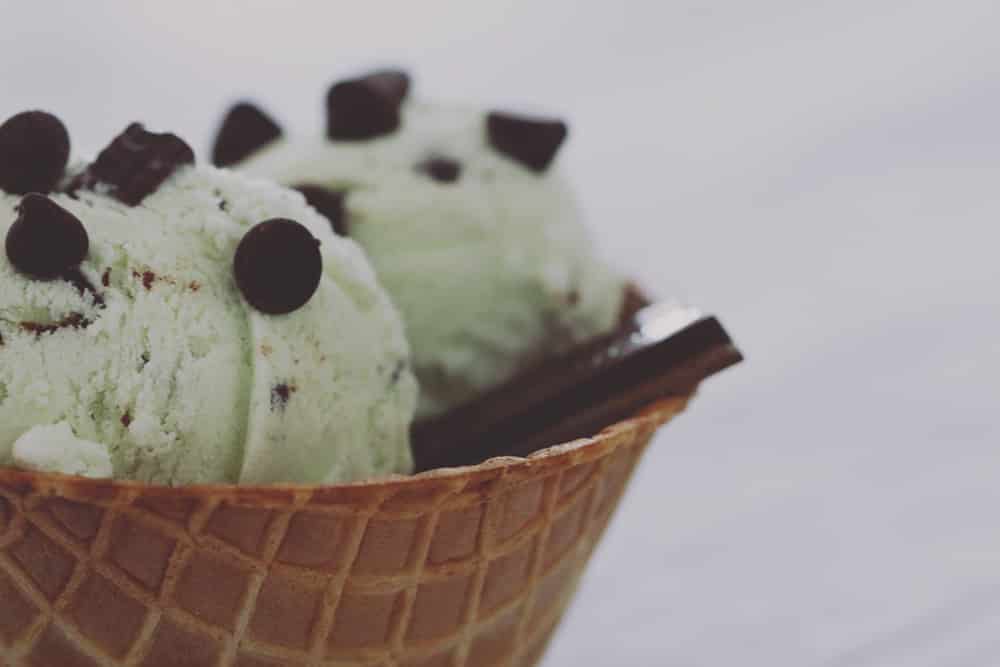 Really. No joke on all of that.
I am smitten with this mint chocolate chip ice cream. It is the first ice cream I have ever made so maybe I'm a bit biased, but oh. my. goodness. GUYS! Who knew homemade ice cream was so good?! I did not. Or I would have made this about three years ago when we got out KitchenAid ice cream maker attachment. Why yes, it did take me forever to actually use the thing. Now I'm a little sad over how much time was lost on such deliciousness.
The thing is – Nathan and I love ice cream. But if we had to pick a flavor that we really loved, mint chocolate chip ice cream is not at the top of the list. It's probably not in the top five for either one of us. Maybe not even top ten. It's not that we hate it. It's just… there are SO many other flavors. And this one isn't always the one that sings to our heart's tune.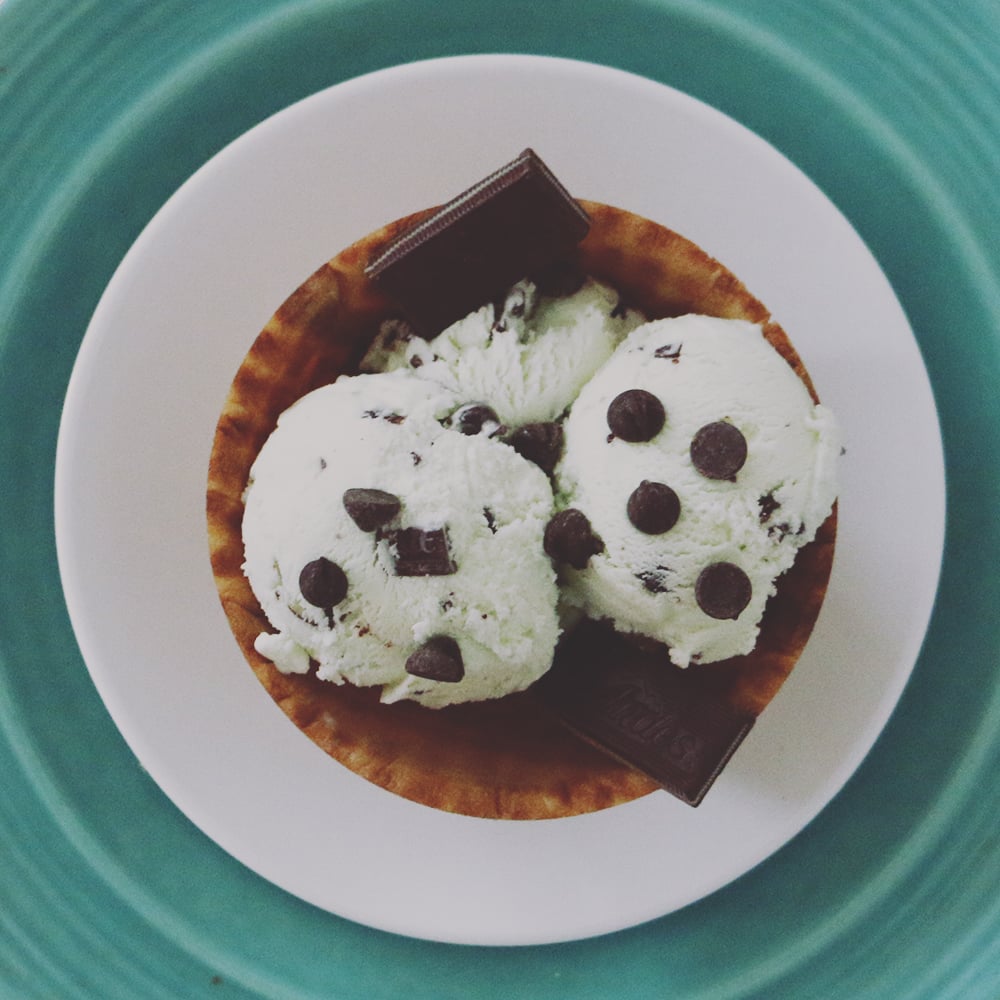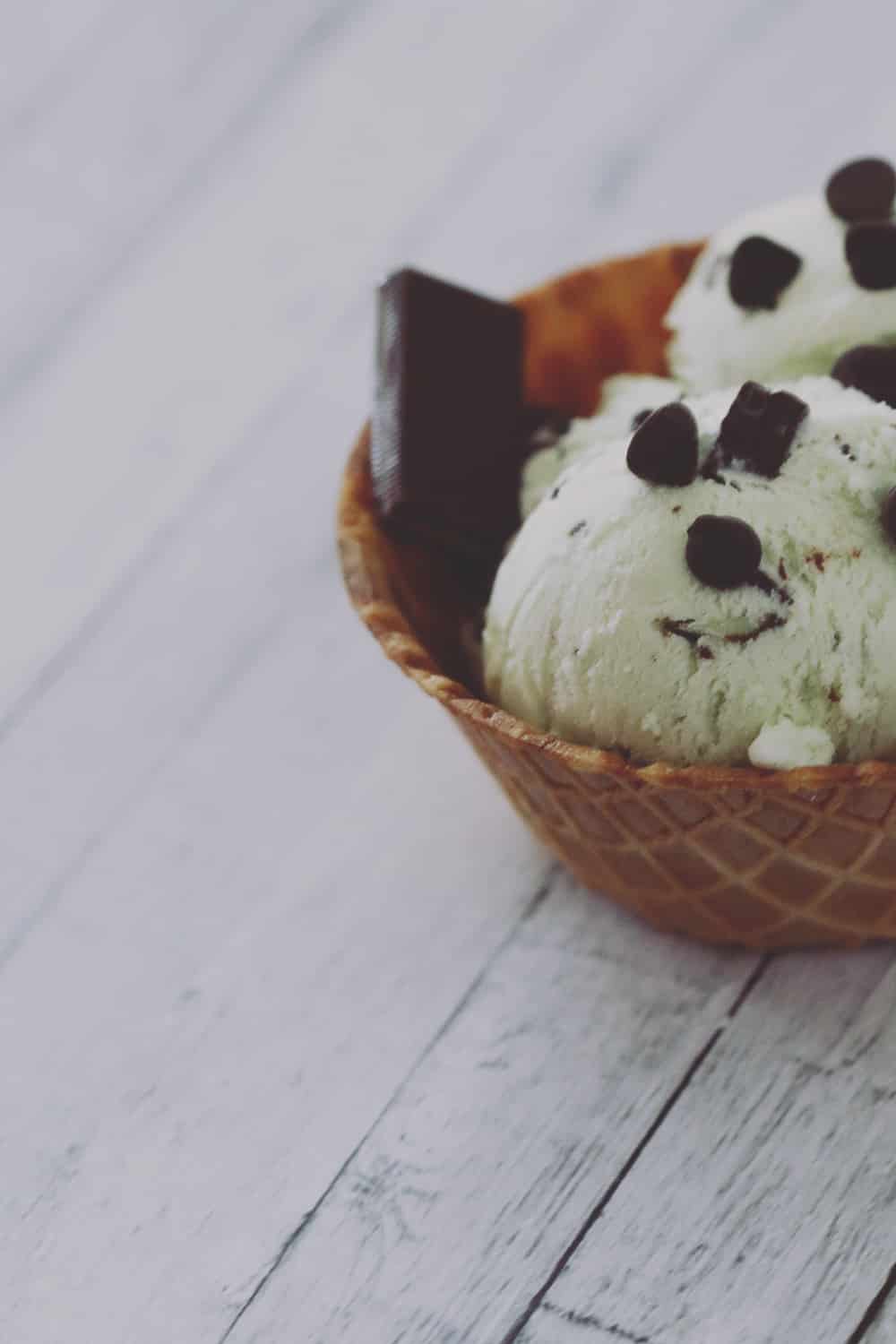 But the night we made it?
No other flavor existed. Mint chocolate chip ice cream was the only ice cream in the universe and it tasted so flippin' amazing. And it's only been a few days, but the quart is pretty much gone. And there is no shame here. None whatsoever.
So really, you have to make it. Because it makes dreams come true and all that jazz. Or at least because it tastes delicious and leaves you with pretty spectacular breath (that counts for something in my book.) And it's so easy! And so chocolatey. And minty. And we should just get to the recipe so you can get to making it.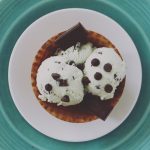 Mint Chocolate Chip Ice Cream
Ingredients
2

Cups

of Heavy Cream

2

Cups

of Half and Half

1/2

Cup

Sugar

1/2

Tsp

Salt

1

Tsp

Peppermint Extract

1/2

Tsp

Vanilla Extract

3/4

Cup

Dark Chocolate Chips

3/4

Cup

Andes Candies

Chopped
Instructions
Mix the heavy cream, half and half, peppermint extract and vanilla extract together until thoroughly mixed.

Add in sugar and salt then mix until combined.

Remove from the mixing bowl and immediately transfer into a quart sized freezable container. Place in the freezer for a minimum of 3 hours or overnight.
Recipe Notes
These directions are for the KitchenAid Ice Cream Maker Attachment. If you're using a different ice cream maker, follow the directions accordingly once the first two steps are completed.
These little waffle bowls are my favorite ways to enjoy ice cream, but I'm really hoping to get this waffle bowl maker soon! Because homemade ice cream in a homemade waffle bowl just sound waaaay better.
have you ever made homemade ice cream? what's your flavor of choice?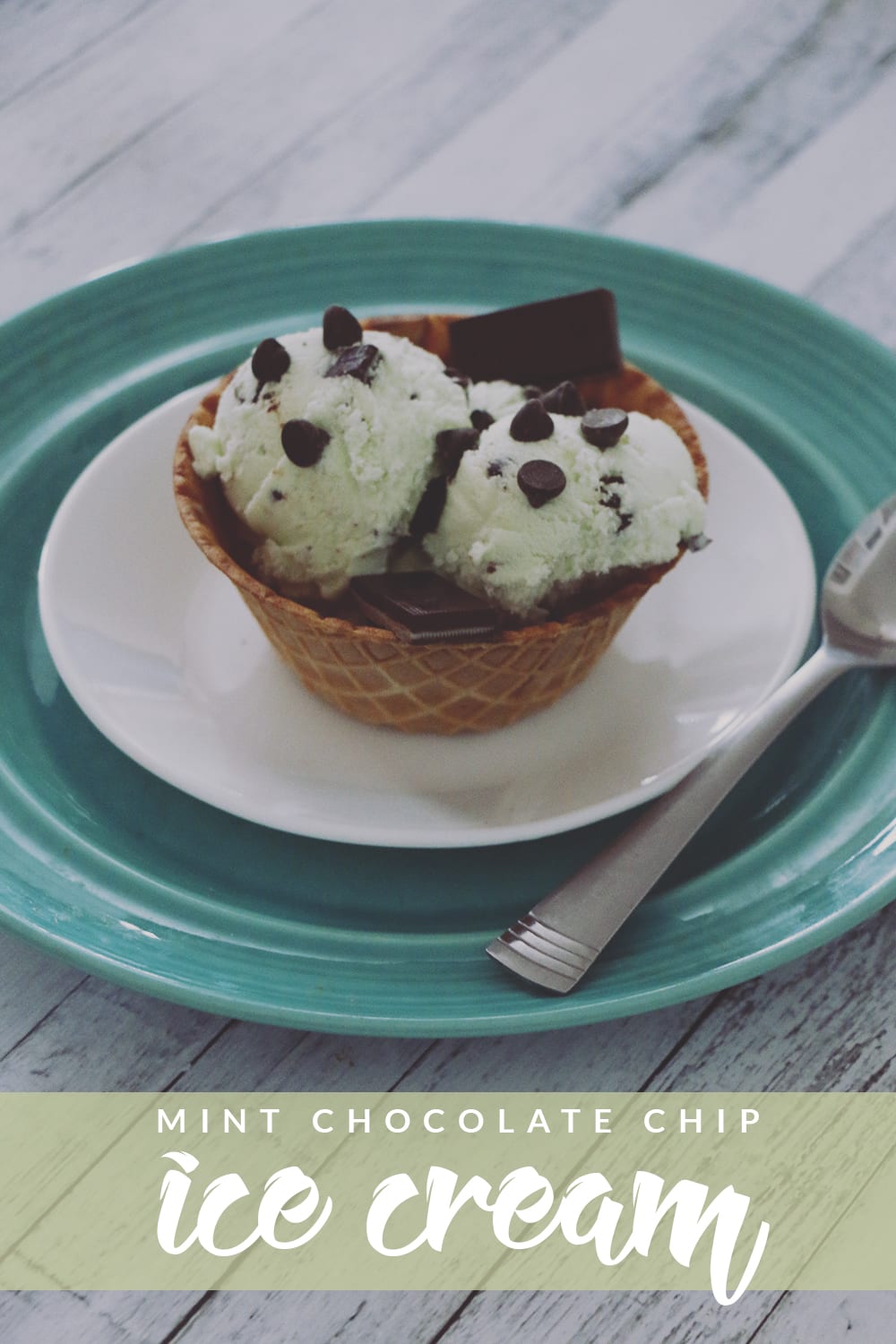 And now it's your turn! This week's theme is MINT!
Link-up all of your favorite mint recipes or even mint colored/themed projects with Jessica and me below!
You might also enjoy:
Save