This Orange Creamsicle Chia Smoothie has the same delicious flavors of creamsicles with delicious benefits! It'll be your new favorite refreshing drink!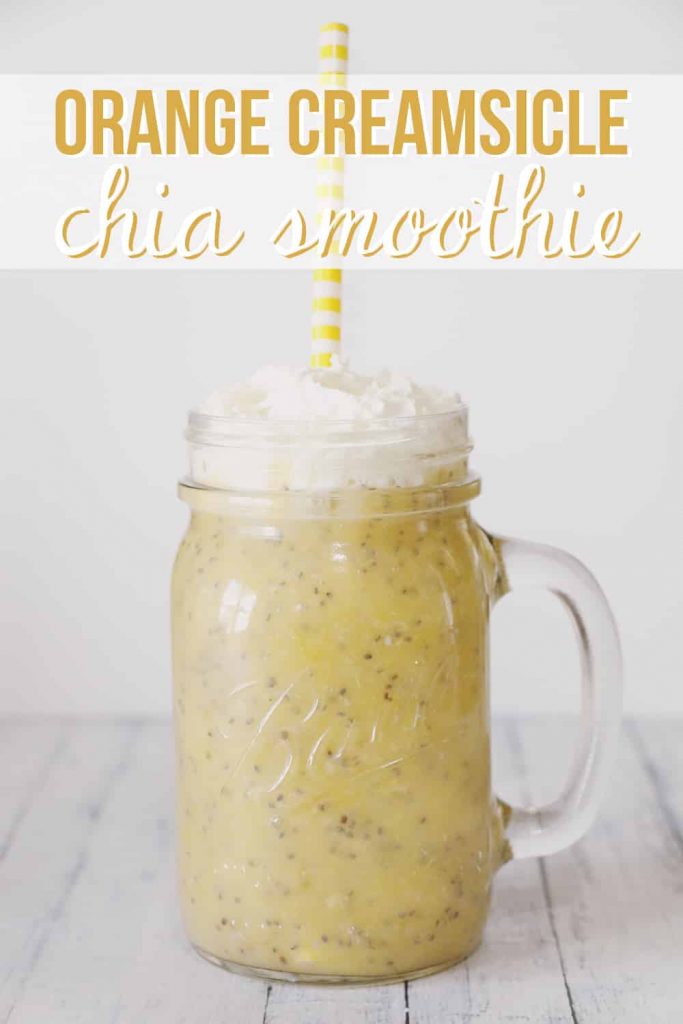 It's slowly (read: ever so slowly that it snowed yesterday) getting up to normal Spring temps around here and while I am excited about a slew of Spring things, there's one thing I'm really excited about: smoothie season!
It may not sound like a thing, but my brain seems to reject smoothies for the most part during the colder months. So every year, when the temperatures start to stay above freezing, I start thinking of the delicious smoothies I'll be making. Last year was the year of green smoothies for me because I finally found a way I can enjoy them without gagging. But this year?
This is the year of smoothies with chia seeds!
I've loved chia seeds for a long time, but rarely use them (no idea why.) So I was really excited to find another use for them. Especially one that becomes a daily staple for me as Summer inches closer!
And this orange creamsicle chia smoothie?
Oh my goodness. It's like dessert in a cup.
Creamsicles used to be my jam when I was younger. Who am I kidding – they still are. But if you're looking for a healthier way to enjoy that delicious blend of vanilla and orange? This is it.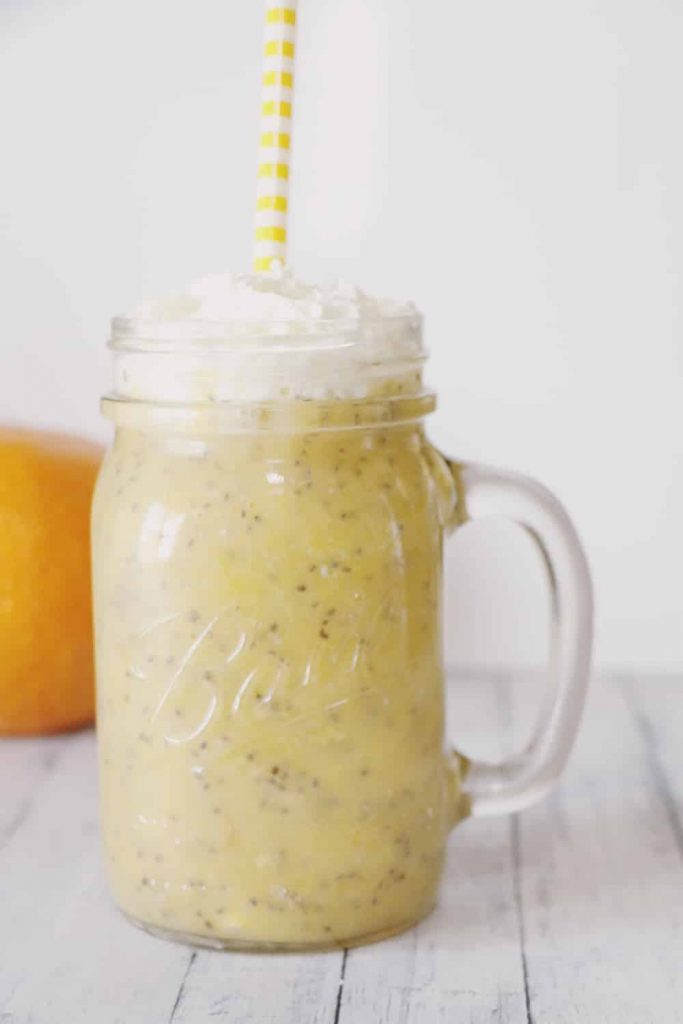 Now fair warning: it does have oranges in it (not just orange juice.) Which means pulp. So it's not exactly the smoothest of smoothies. Do not let this stop you from making this amazing smoothie! The pulp is where all of the good for you ingredients are.
Tons of vitamins.
Extra minerals.
Lots of fiber.
ALL good things! Then you pair it with almond milk, chia seeds, and orange juice and it's this dreamy creamsicle mixture that's actually really good for you. And it's a fantastic way to start the morning. Or enjoy lunch. Or end the day. Really … any time is a good time to enjoy this orange creamsicle chia smoothie, I swear.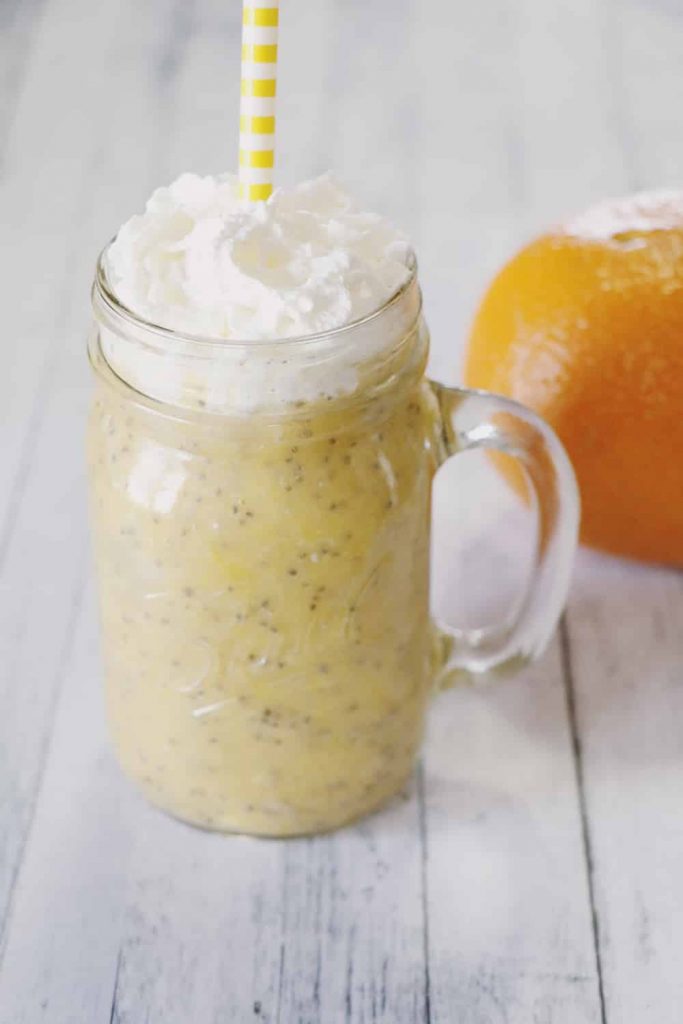 ORANGE CREAMSICLE CHIA SMOOTHIE
Orange Creamsicle Chia Smoothie
Ingredients
2

Large Navel Oranges

Peeled

1/2

Cup

Orange Juice

1/2

Cup

Unsweetened Vanilla Almond Milk

2

Tbsp

Chia Seeds

1/2

Tsp

Vanilla Extract

1/2

Cup

Ice
Instructions
Combine all of the ingredients in a blender and mix until smooth.

Let sit in the refrigerator for at least 15 minutes for the chia seeds to expand

Serve cold.
And it's Thursday which means it's time for another Maker's Mix-Up!
This week's theme is ORANGE!
I want to see all of your delicious orange-themed recipes and projects so please link-up with us below! Can't wait to get inspired by your creations!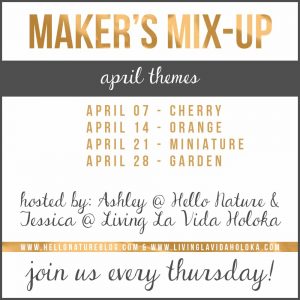 Let's chat!
Do you enjoy smoothies all year round? Are you as big of a creamsicle fan as I am? What is your favorite way to pack some powerful ingredients into your smoothies? Share your tips and favorites with me! I'm all for finding delicious new ways to enjoy smoothies!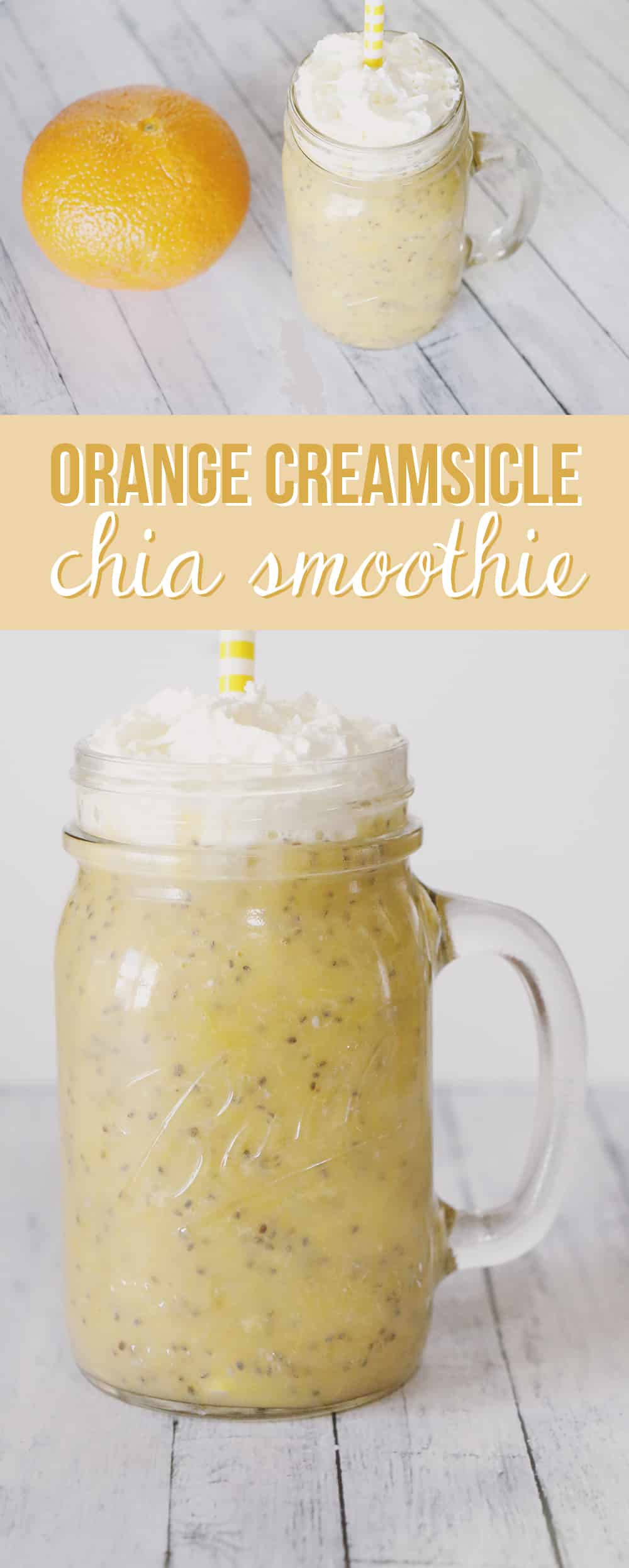 You might also enjoy: