This shop has been compensated by Collective Bias, Inc. and its advertiser. All opinions are mine alone. #SipYourSummer #CollectiveBias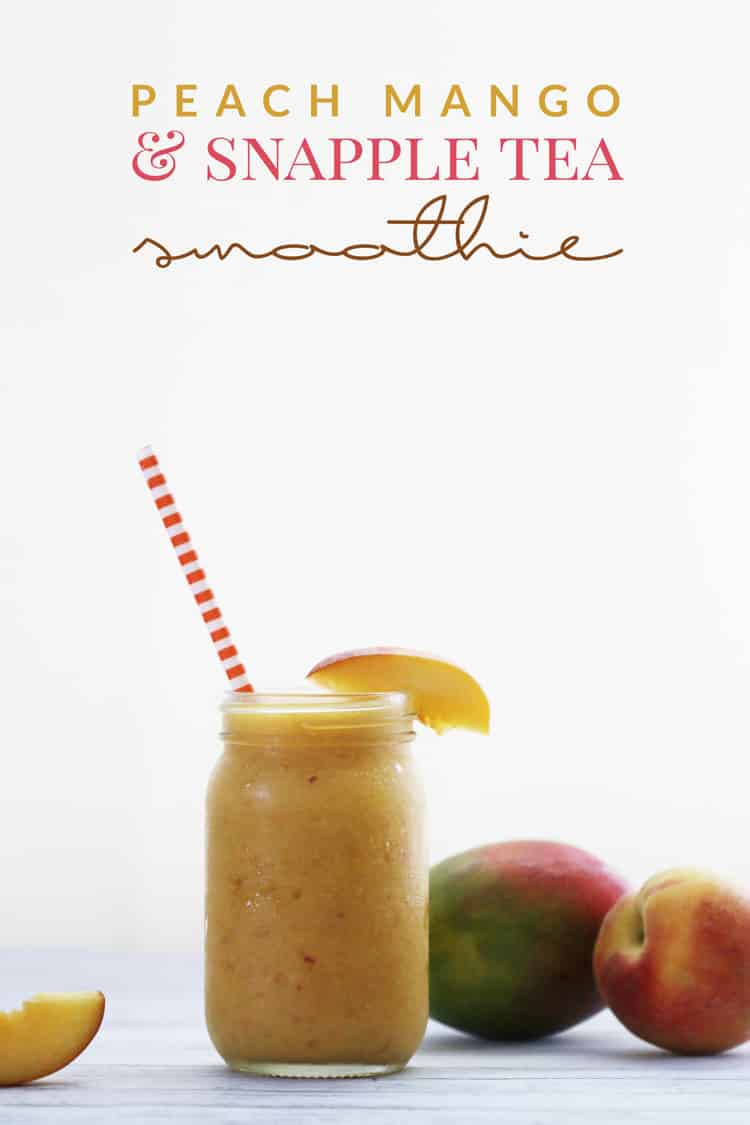 For me, Summer is about one thing: cramming as much as I can do into a day. When the weather starts regularly hitting 70F, I know we're going to be busy. And I'm more than okay with that. Because it most likely me means that I'll be spending a bulk of my days outdoors, enjoying the sunshine.
But sometimes?
Sometimes I am totally beat. Ready for bed at 4PM and knowing that my to-do list for the day is done whether it's actually done or not. Between working odd hours so I can enjoy the best weather of the day, gardening, hiking, and maintaining our home – I'm just ready for a temporary break from the go, go, go.
So sometimes, I take that break. Even though my laundry is waiting to be folded, my dishes needed cleaned, and my emails are still waiting to be answered. And it's exactly what I need to get back to everything later on or even the next day.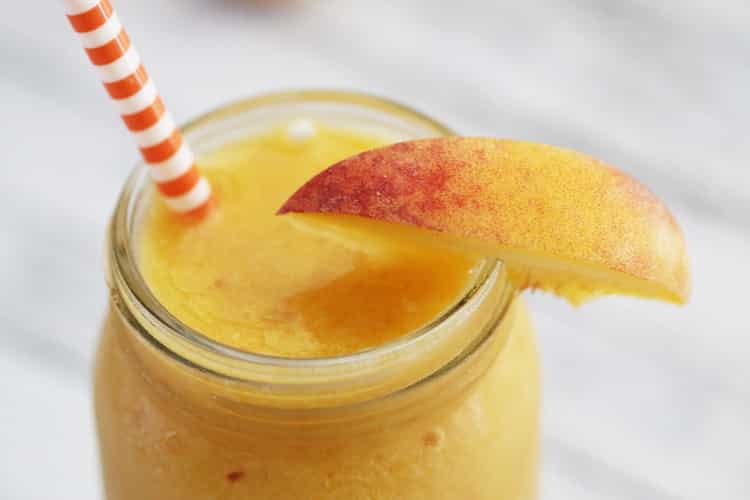 Once I've hit my limit, I like to do a couple of things. Some of my favorite things include reading outside in the hammock, settling into the couch to watch a tear-jerker film, or even working on my planner. (I've got problems when that's what I do to relax, right?!) Regardless, every single one of these options have one thing in common. They start with good food and/or beverage.
I'm a three meals a day with snacks kind of girl so if we're being honest, you can almost always find me with food. No shame here! But this means that my break time almost always begins with something delicious. Something I put together, just for myself to enjoy and relax with. And more often than not, it's usually something healthy. I try to opt for healthy because it usually means I can snack more. A serving of broccoli and cauliflower dipped in ranch lasts a lot longer than potato chips and french onion dip.
Smoothies are one of my favorite options for break time snacks. They're easy to consume while reading, perfect for lounging around on warm days, give me a boost of energy and take quite a while to finish. Not only that, but they are so easy to make! What's not to love?
Which is exactly why I love today's recipe for this Peach Mango Snapple Tea Smoothie. It's a fun twist on my standard peach and mango with juice smoothie with one of my all-time favorite beverages: Snapple!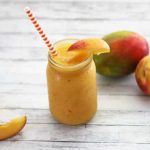 Peach Mango Snapple Tea Smoothie
Ingredients
1

Mango

sliced into chunks

1

Peach

sliced

8

oz

of Snapple Lady LiberTEA
Instructions
Pour the Snapple Lady LiberTEA into your blend along with the fruit.

Pulse/blend until the fruit is thoroughly blended.

Pour into a cup and enjoy!
Recipe Notes
If the smoothie seems too thick for your liking, add more Snapple Lady LiberTEA 1/4 cup at a time.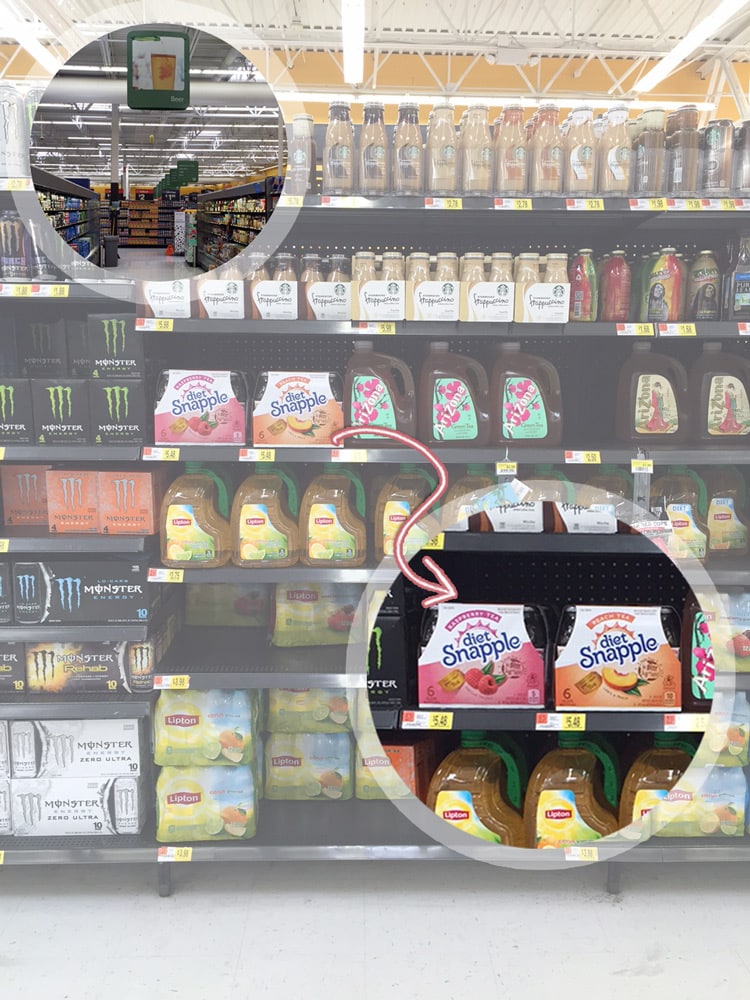 If you want to make your own Peach Mango Snapple Tea Smoothie, head over to Walmart! You can grab the Lady LiberTEA used for this smoothie there for a very limited time only along with the fresh fruit. Lady LiberTEA contains a blend of delicious black tea with RED raspberry, WHITE peach and BLUEberry flavors. (Perfect for the Summer holidays!) This flavor is available in stores between May 1st through July 4th in 16oz singles and 6 packs so get it while it lasts!
Plus, the 18.5 oz Straight Up Tea and Premium Glass items will be on Rollback for $1.00 in-store at Walmart starting on June 3rd. Now is the time to stock up!
The great thing about Snapple is that they have so many flavors to choose from so there are tons of possibilities for smoothies! Their Diet Raspberry Tea is next up on my list of ones to grab for another delicious smoothie recipe for a bit of a rest from the Summer sun and busyness!
I'd love to know: how do you unwind during the Summer?
You might also like these drink recipes: