This post is sponsored by Good Sam Roadside Assistance in conjunction with Blog Meets Brand and I have been compensated for my participation. All opinions are my own. Wanting to head out on the road to tour the country? These easy tips on how to prepare for a cross-country road trip will help!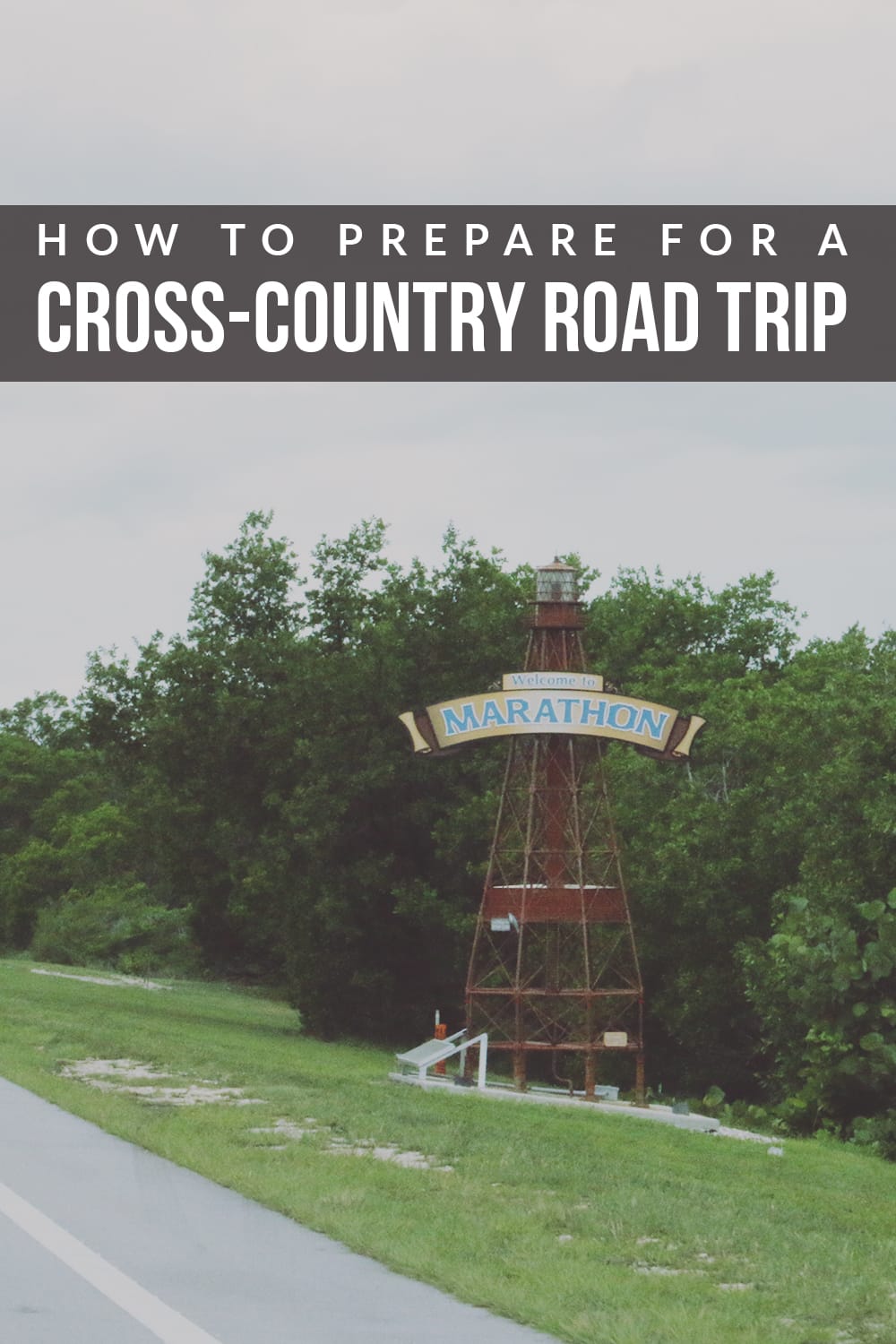 Last year, we took an amazing road trip from Wisconsin to Florida. We visited Illinois, Indiana and Kentucky. Tried real bbq and indulged in Moonpies in Tennessee. Stayed overnight in Georgia and then eventually travelled all the way down to mile marker 0 on US1. It was by far the best road trip we've ever taken and I cannot wait to do it (or something similar) again!
In two months time, we went from let's go on vacation to holy cow, we're leaving at 2am to drive to Florida! We had some major crunch time planning in there, but it was absolutely worth it. It's an experience I'll never forget and I think everyone should do something similar at some point in their life.
With our little girl on the way, we've already started planning out next road trips and my head is already swimming with ideas. But they do take a lot of planning, so here are some easy tips on how to prepare for a cross-country road trip.
THINK ABOUT WHO YOU'RE TRAVELING WITH
Luckily, my husband and I are very compatible travel partners. We like to visit the same type of things, have no problem chatting for hours on end or tuning each other out with the radio cranked, prefer early morning driving to late night driving, and have the same stopping preferences. So for us, this was a non-issue. But this is something that I absolutely recommend thinking about before you just jump in the car and go. Travel partners should always be at least somewhat compatible, but especially on road trips. The close-quarters make minor annoyances seem 10x worse if you're on the road for days on end, especially if you're not regularly stopping.
Whether you're two peas in a pod or total opposites when it comes to your travel style, try to make sure that your travel plans accommodate everyone's needs prior to the trip.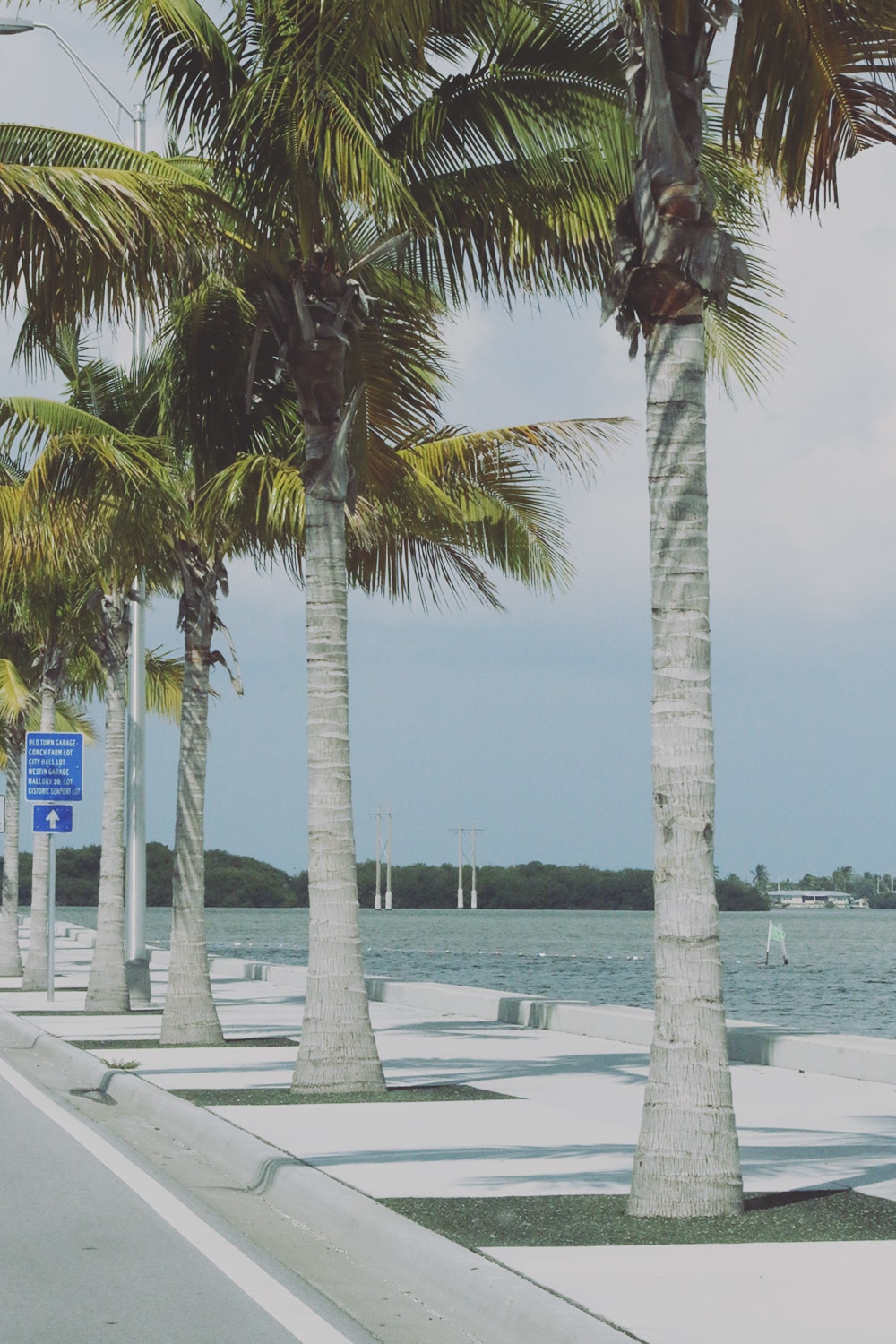 GET ROADSIDE ASSISTANCE
The absolute worst part of our trip was our transportation. Our van was a little bit older and had some miles on it, but we thought it was road trip ready. And it did get us there and back so I can't complain too much. But by the end of the trip, I had written off riding in it completely. (We now have a new van because I refused to drive it with our tiny human!) The belts were making sounds, the controls weren't working correctly and the sounds that echoed from under the hood when we started it – I cringed. Every time we got in it to go, I hung my head in shame, knowing we were that vehicle. And I always paid close attention to where mechanics were along the way, just waiting for it to break down. It never did.
But I so wish we would have had roadside assistance that would have eased those worries.
In my opinion, one of the best Roadside Assistance services to get is Good Sam Roadside Assistance. Here's why:
Unlimited distance towing to the nearest service center
Coverage for the member, spouse and dependent children is available
RVs, automobiles, boat trailers and motorcycles are covered
Whether you're traveling through the US or to Canada, Puerto Rico or the US Virgin Islands – you've got coverage
Flat tires are changed and roadside RV tire delivery is included
Should your vehicle need to be towed, they have an animal transportation assistance service to help transport them as necessary
24-hour emergency roadside assistance and towing service
Good Sam Roadside Assistance really has you covered for whatever you need and then some. It would have given me so much peace of mind, knowing we were covered if we did break down (especially in our drives that felt like they were in the middle of nowhere!)
Plus, if you're a new member – Good Sam Roadside Assistance has an awesome deal going on right now! Good Sam Roadside Assistance's Summer Sizzle event is happening and you can join for just $79.95 plus you'll get $20 in Bonus Cash which is good at Camping Wold SuperCenters.
MAP OUT A FLEXIBLE ITINERARY
We had a very loose schedule for our trip until we got to Florida since a bulk of our trip was spent enjoying the sunshine state. We hoped to get some barbecue, considered stopping at Ruby Falls in TN and hoped to make it to Florida in two days. We got the barbecue, stopped and got Moonpies, skipped Ruby Falls because we just didn't feel like going and easily made it to Florida on day two – even with some major traffic in TN and FL. This made the trip so much more enjoyable. We didn't rush, stopped whenever we felt like it, and never felt like we were too pressed for time to enjoy the ride. And when some unplanned construction and traffic jams came up? No big deal!
We also booked all of our accommodations in advance except for Georgia because we had no idea how far we'd want to go on day one. We originally planned to book in TN, but since we made it to GA, I was so happy we didn't have to worry about changing a reservation. We booked online about an hour or two before we got there so we knew exactly where we'd be.
And make sure to research what's along the way. You may have a major destination in mind, but some of our most memorable moments have always been our stops along the way. Ruby Falls was a maybe for us simply because it was along the way and while we ended up skipping it because we were just too tired, I was so glad we were able to make an informed decision on it versus rushing to figure out what it even was!
CREATE A BUDGET THAT WORKS FOR EVERYONE
We ate pretty cheaply on our trip because we wanted our money to go elsewhere. Snorkeling in the Florida Keys and swimming with the manatees seemed way better than higher priced meals. So we packed a lot of food and then did budget meals a lot with a couple of splurges here and there. It was what worked for us and our priorities with this specific trip. We also had booked most of our plans ahead of time so we had a good idea of how much the trip would cost as a whole. Money was one thing we didn't worry about on the road and that made the trip so much more enjoyable.
Spend time thinking about what's important to you and your travel partners, decide how much money you can spend on the entire trip and then look at where the money should go. Be sure to do this ahead of time so you're not stressing about it on the road, too! And if you're dividing things up, figure out if you'll be splitting it on the road or if you'll each be paying for certain things and creating a running total.
PACK LIGHTLY
Everything you bring has to fit with you in the vehicle. The ability to recline your seat or stretch out your legs becomes pretty important by the end of a cross country road trip and you'll greatly appreciate the space. Pack clothes that you can mix and match, pack a small portion of the food you'll need with the intent to pick up more along the way, and only the necessities. Think about comfort, too. Clothes that are comfortable for long rides in the vehicle or pillows that make napping (or even getting a full night's rest) easier in a car are musts!
---
Let's chat!
Have you ever gone on a cross-country road trip? Do you have any tips on how to prepare for a cross-country road trip?
You might also like: