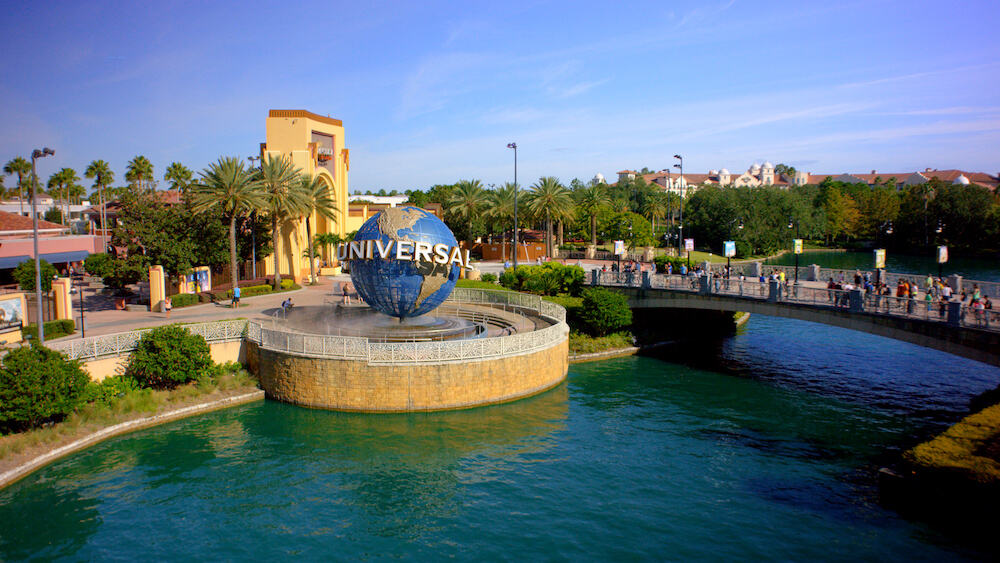 Some may think that Universal Studios Orlando is geared toward older teens and adults. While there are plenty of thrill rides for them, there is still plenty to do at Universal Studios Florida with kids that are younger too!
One of the things that makes bringing young kids or toddlers to Universal Studios Orlando is that children under three get in free! This, along with all of the entertainment options and play areas, makes it a no-brainer to bring those smaller kids along for the fun.
Whether you need clarification on how to use Child Swap or you want an idea of the rides and attractions that the whole family can enjoy together, we've got you covered with these tips for Universal Studios Orlando with kids that are on the smaller side!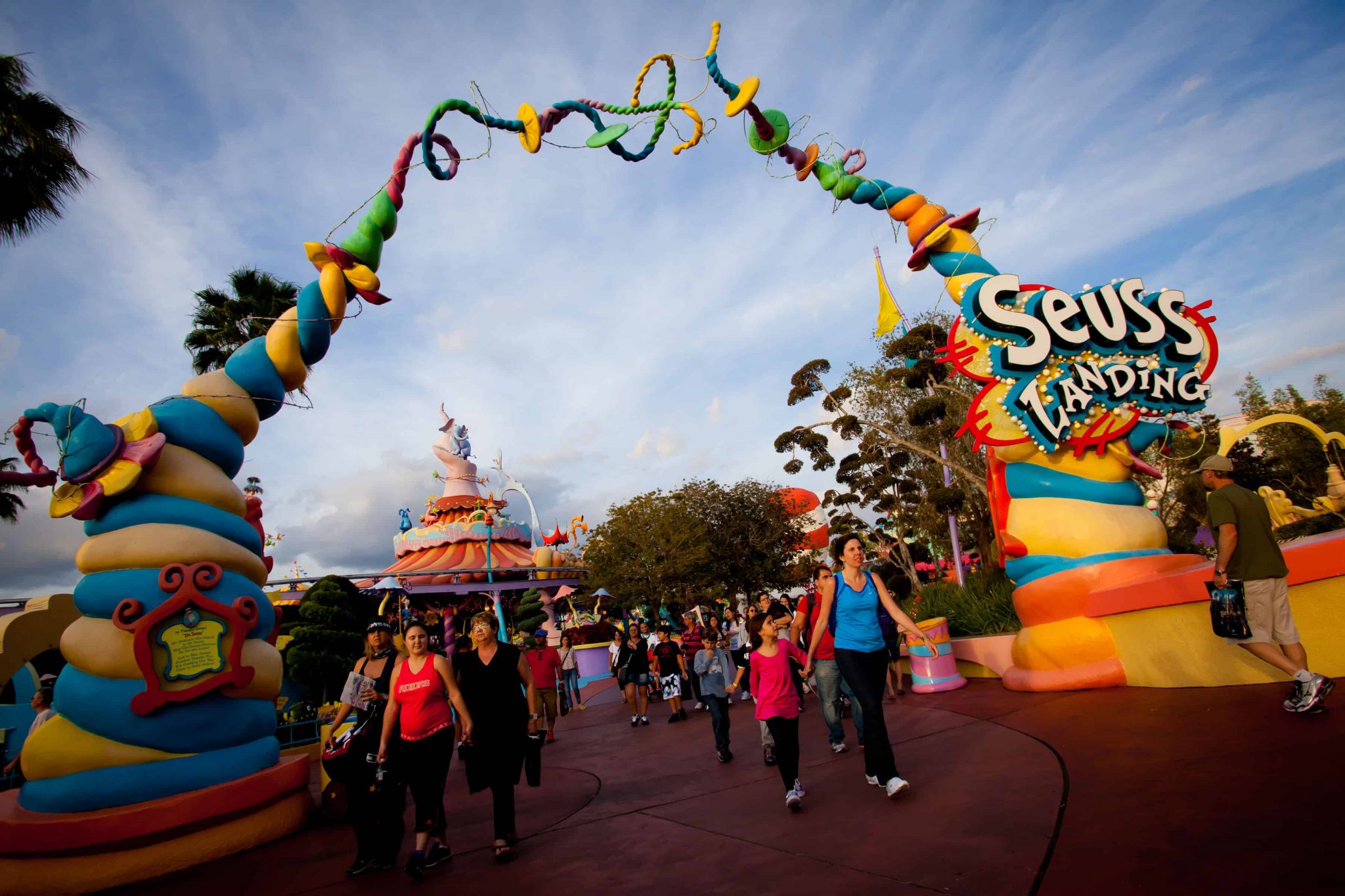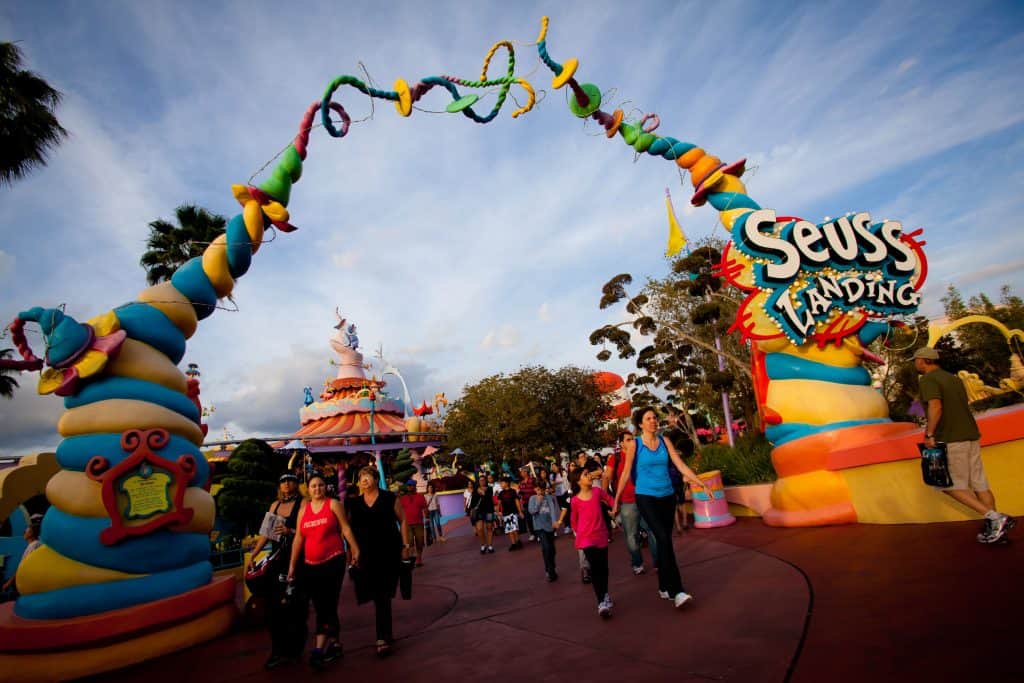 Universal Stuidos Orlando Kids' Play Areas
There are seven designated Kids' Play Areas between Universal Studios Florida and Islands of Adventure. If you're traveling with toddlers or smaller kids who feel left out, this is one of the best places to go. 2 and 3 years olds will love how much there is to do in all of these play areas!
Universal Studios Kids' Play Area
You'll feel as if you're in the beloved children's' book series in this cute cartoon town. Cool down in the splash pad area or head over to the Ball Factory where you can use blasters to launch foam balls around. There is also a shaded playground area under a big top tent!
Park the stroller and head over to this playground that is inspired by the movie, An American Tail and Fievel Goes West. The main character is a mouse and in this land, you will feel just as small as a mouse because all the props are oversized!
There are rope bridges, supersize tin cans to make your way through, and a 200-foot raft water slide ride. You won't get soaked on it, but it is such a thrill for little park guests!
This play area is so inviting for smaller kids and even adults! The backyard has hands-on activities for the kids do. It is nearly all indoors, which is nice on a hot day! There is a treehouse to explore, a sand castle area, and interactive stepping stones on the floor, among other fun play areas. Next door, is a Barney store and a live Barney show that runs a few times a day.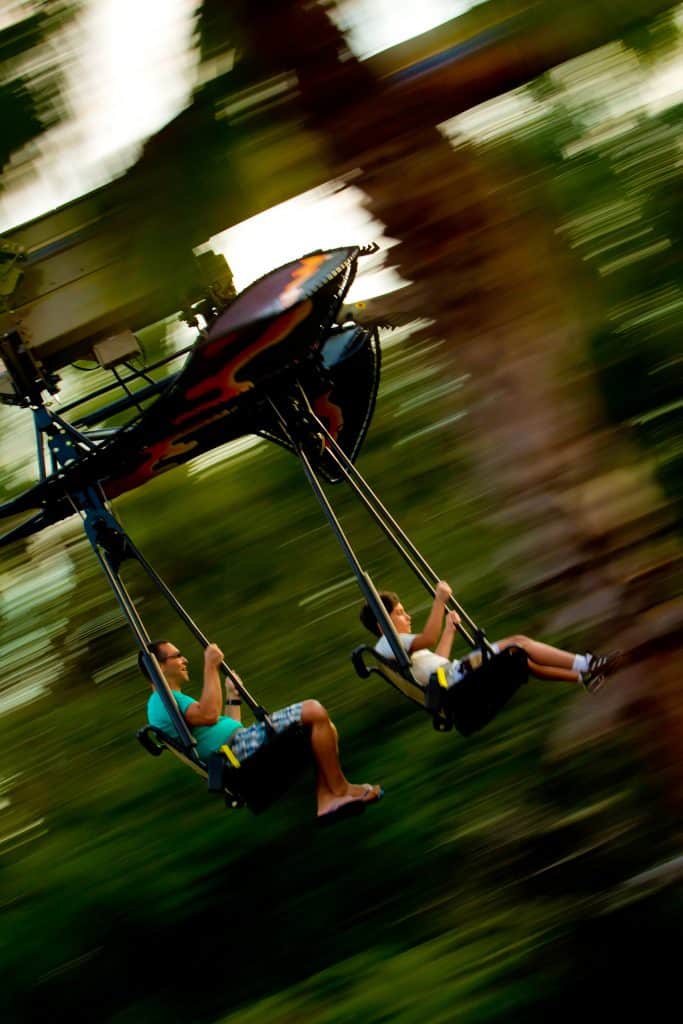 Islands of Adventure Kids' Play Area
Fans of Popeye the Sailor man will recognize this whimsical ship. There are 3 decks to explore, including a piano in the captain's room, climbing nets and water cannons that are perfect for squirting your fellow park guests as they go by on the Popeye and Bluto's Bilge Rat Barges ride on a water raft below! Popeye, Olive Oyl, and Bluto are usually nearby for meet and greets too!
With the help of the recent Jurassic World movies, this has become a recognizable place for the younger crowd. The Discovery Center looks like a replica from the movies and it's complete with a giant T-Rex and Alamosaurus fossils front and center. These were actually used in the Jurassic Park movies!
Kids are able to play trivia games, watch a baby raptor hatch from its egg, and experience what it's like to be a dinosaur by using dino-vision goggles. While this isn't a play area for running and jumping, it's still lots of fun and a great spot for some selfies with the fossils!
After the Discovery Center, head on over to Camp Jurassic for some physical playtime. You can explore a lava pit chamber, climb nets, feel the ground rumble as dinosaurs walk about and even venture into amber mines and spooky caves.
This is a really cool play area for kids, especially as it feels like you're on a tiny island. There are waterfalls, lush tropical plants, and bridges over turquoise water. Camp Jurassic is a bigger play area, so leave enough time to venture through it all!
This Dr. Seuss themed playland is an outdoor maze and water play area. Wacky animals inspired by the "If I Ran a Zoo" book are all around. There are waterslides, water cannons, peep holes and whimsical creatures to ride on. If you're familiar with the Gerald McGrew character, you'll see how this land looks like something he created himself!
Not sure where to stay when visiting Universal Studios Orlando? I HIGHLY recommend staying at Cabana Bay! We had such an amazing time. It shuttles you to the park and has plenty of activities for the whole family.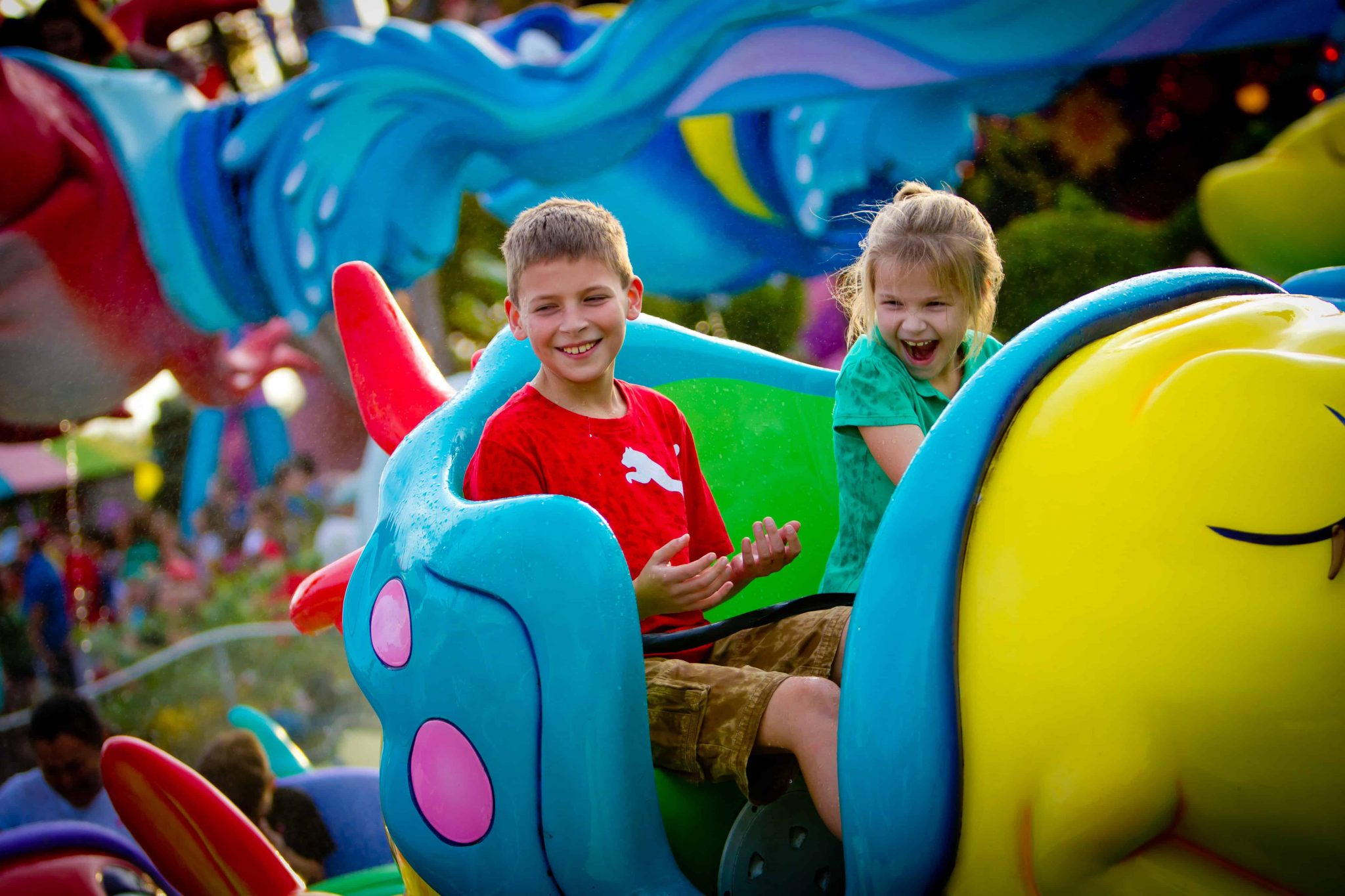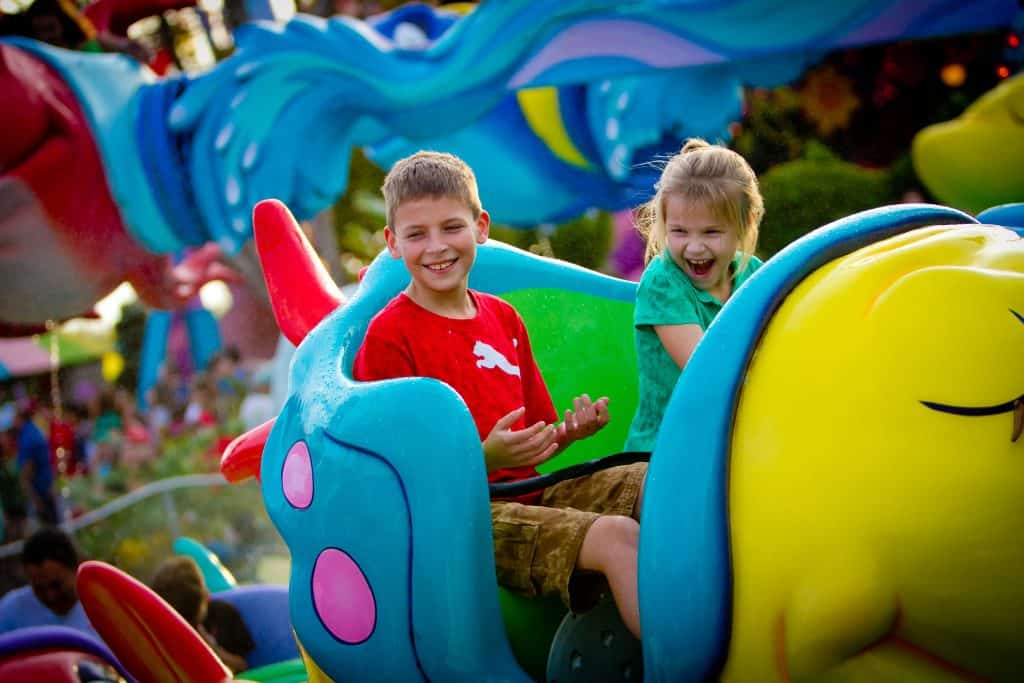 Rides
If you've had enough fun exploring the play areas, why not hop on a few rides? Universal is known for having incredible themed rides that many will recognize from movies, TV shows and books.
Many rides have taller height requirements, but we've got a list of Universal Studios rides that are great for kids under 40" tall. These rides are pretty mild and most kids will enjoy them. Keep in mind that some require the child to be accompanied by an adult.
40″+ seems to be the height requirement for the bigger rides, so it's great that there are rides that the smaller kids can enjoy as well!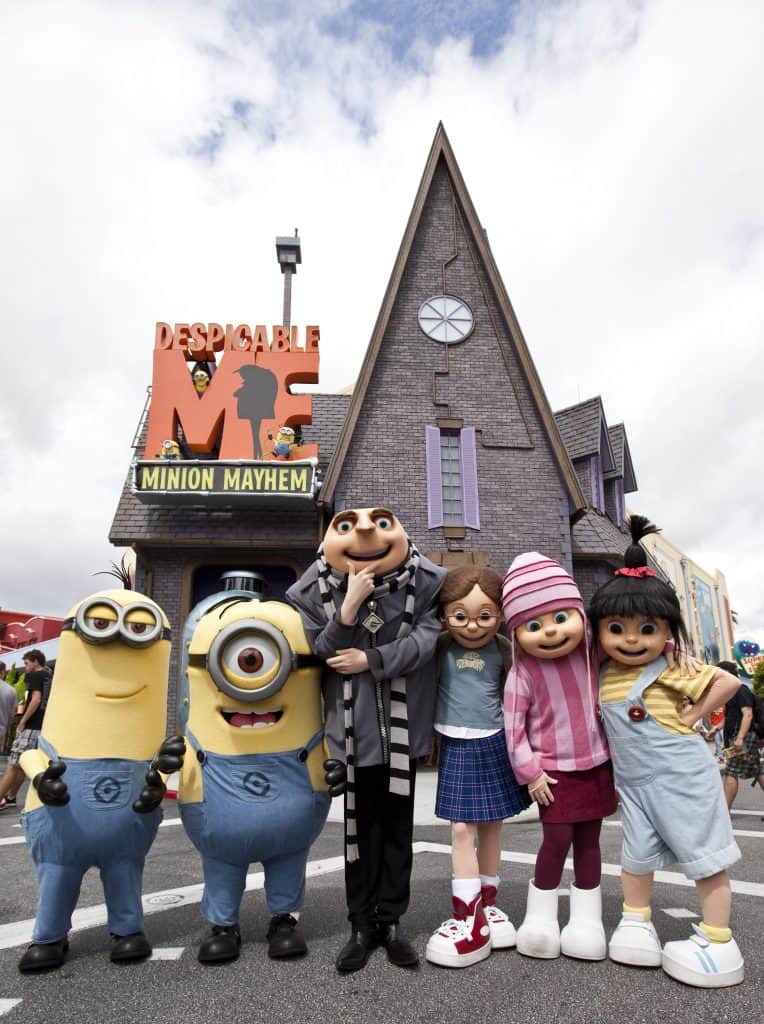 Universal Studios Orlando Entertainment for Young Kids
There are lots of shows to catch and even a Universal's Superstar Parade in Universal Studios Orlando Florida. The parade features Spongebob Squarepants, Dora and Diego, Gru and the girls, and of course, Minions! The parade makes its way through the park, so there's plenty of places to watch from. The floats are pretty elaborate and they're accompanied by some pretty talented street performers.
The Universal shows run throughout the day, so be sure to pick up a list of times when you enter the park.
If you're there during Universal Studios Orlando Mardi Gras celebration, this is a must-see see parade as well. Lily was approximately six months old when she saw it and had the best time. They toss beads so kids will have plenty to keep themselves entertained with during the parade!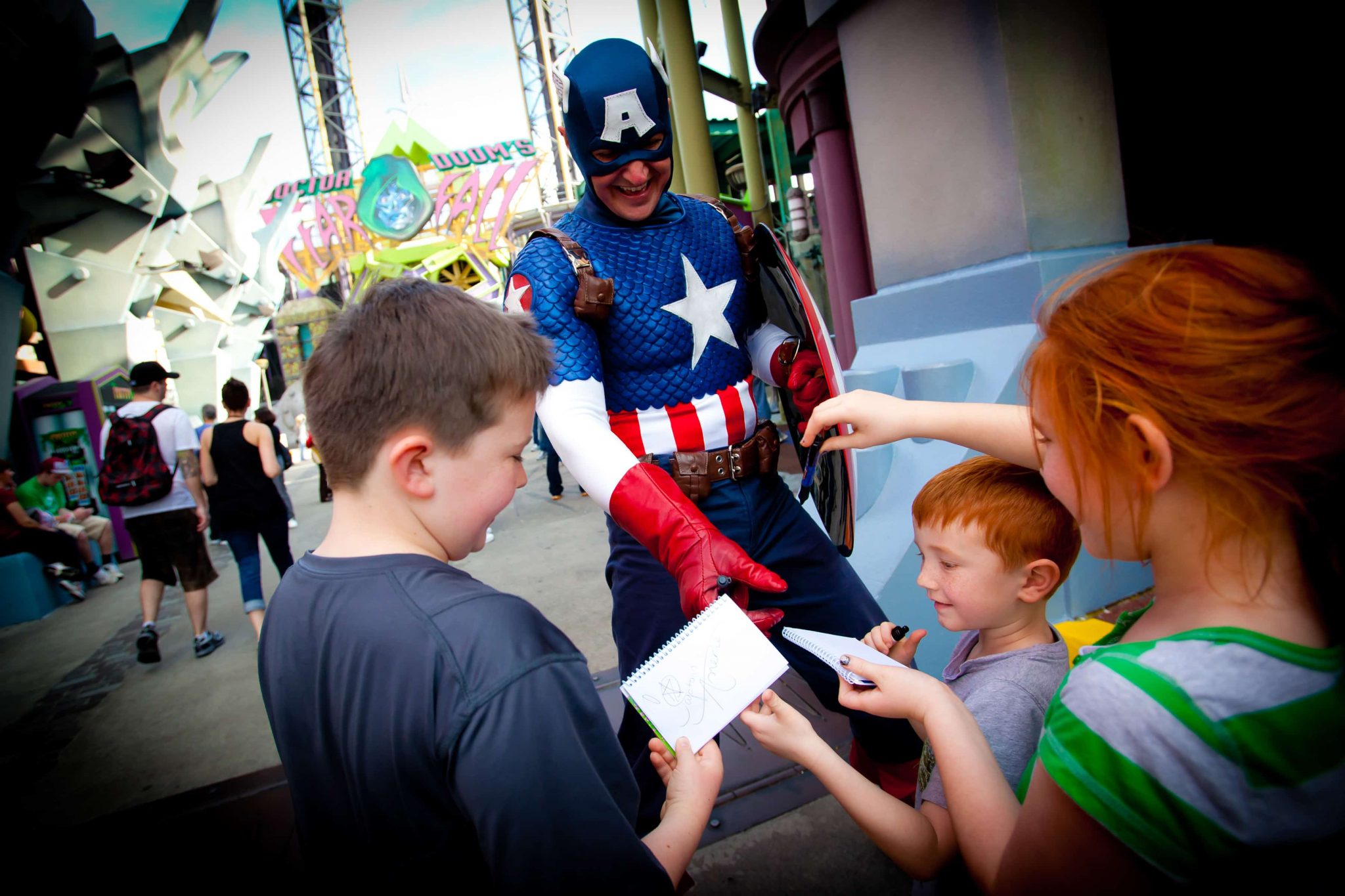 Universal Studios Orlando Characters for Young Kids
There are plenty of characters to meet and take pictures with in the parks. Some walk around in a general area and others have stationary meet and greet spots. There is a map with a list of the stationary areas and then you'll just have to be on the lookout for the others.
Here's a list of some of the kid friendly characters that are typically in the parks:
Woody Woodpecker
Curious George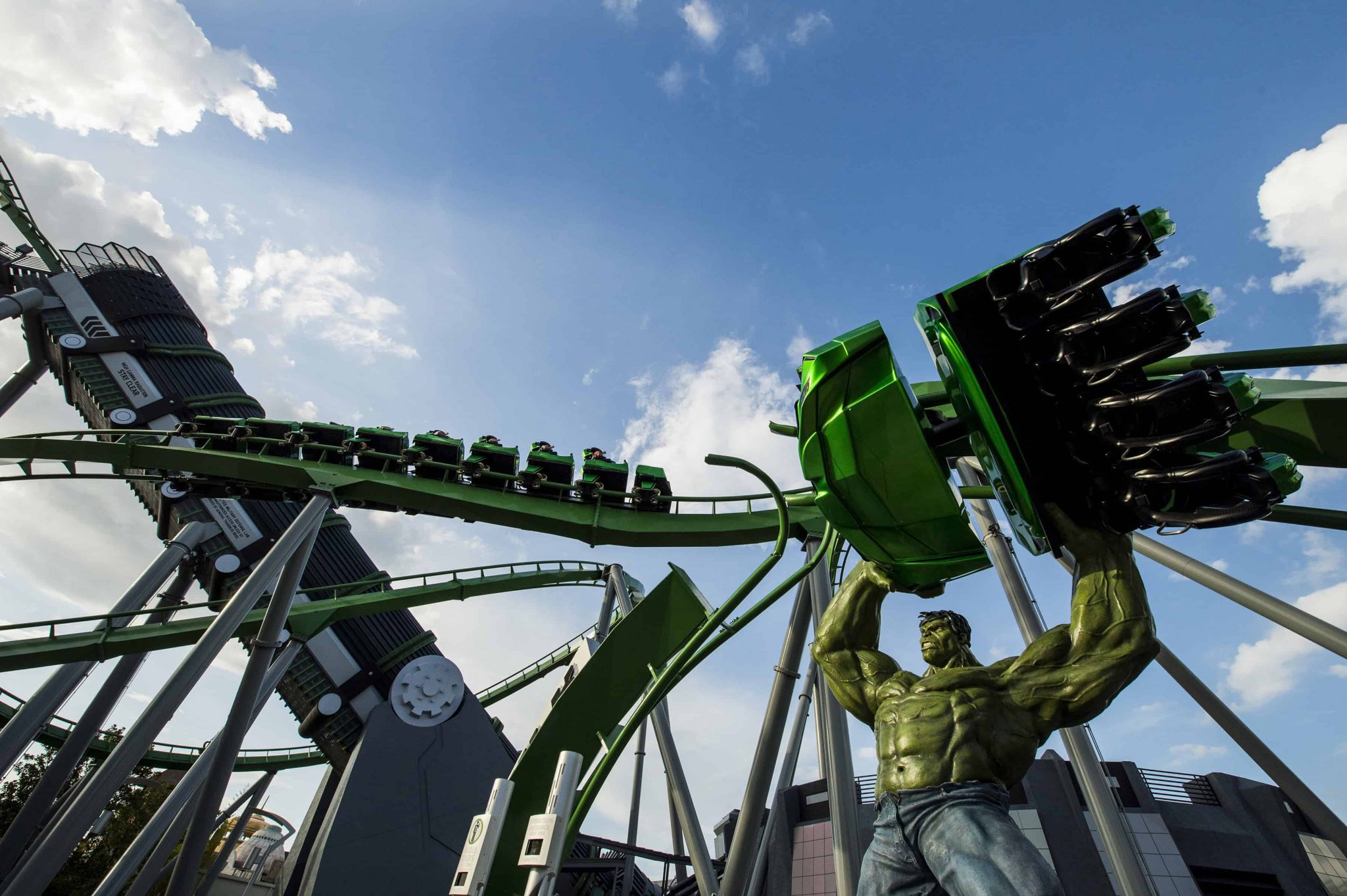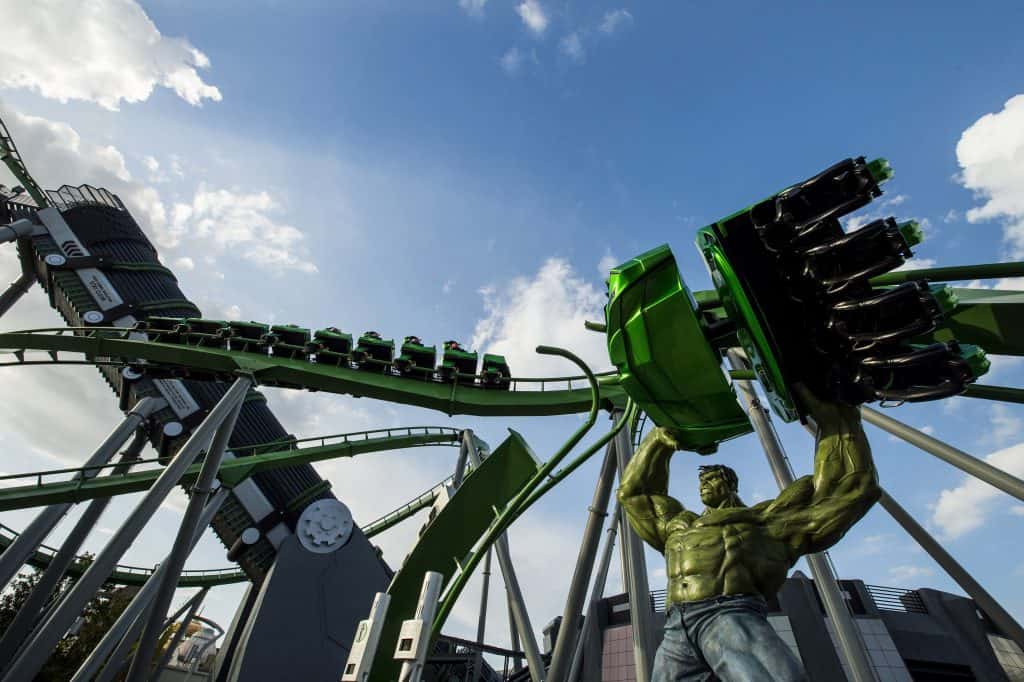 Universal Studios Orlando Child Swap
Another way to enjoy the parks with kids is to utilize the Child Swap. This is probably my favorite Universal Studios Orlando tip for maximizing the time you're at the park.
Not only did it work for nap time when Lily was younger, but it also worked for nursing as they tended to be pretty quiet and mostly empty. (This was a lifesaver as the Universal Studios Orlando nursing rooms felt pretty far apart!)
The Child Swap is available for free and it allows your party to to go through the line as a unit and one adult can board the ride with the others, while the other adult takes the child to a special waiting area. Once the first rider is done, the other adult will be able to get on the ride without having to wait in line. A member of the party is allowed to ride again with the second adult so they don't have to go alone. This is a great way to stay together and allows all of the adults to experience rides and attractions.
If you only have one child and they are too young to ride, you can use the child swap option but what line you have to stand in seems to be up to the person running the ride at the time. Some allowed us to use the single rider line, some made us stand in the regular line. Either way, the rider swap option felt like it saved us SO much time.
I recommend looking into any rides that allow for child swap when you're planning your trip as it allows for the possibility of saving your hours at the park that would just be standing in the line ride.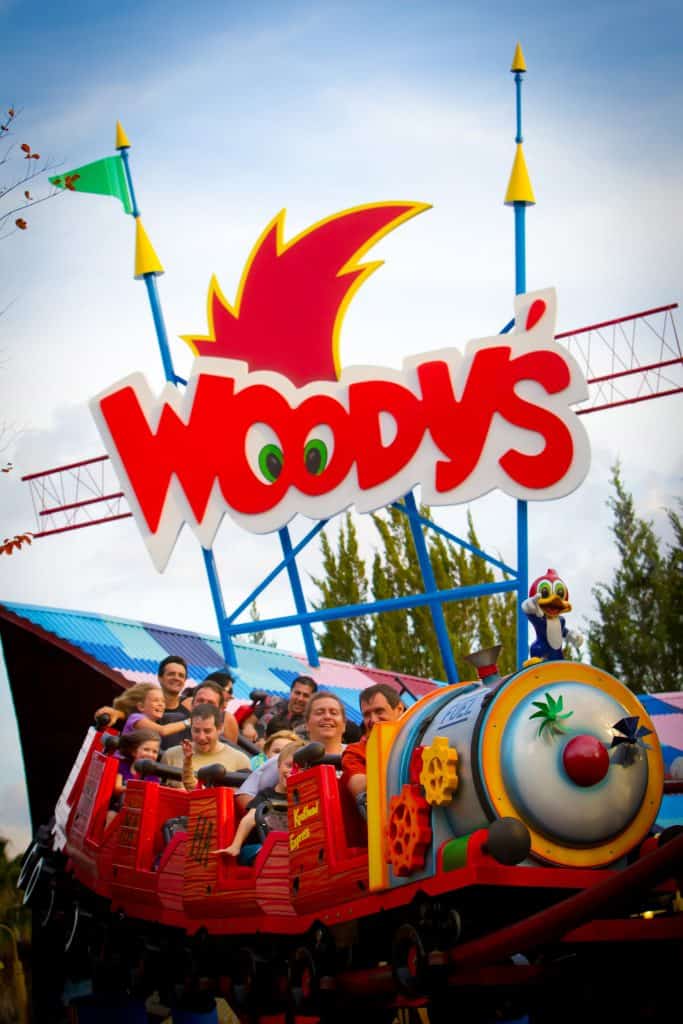 I hope these Universal Studios Orlando planning tips help you plan your Universal Studios Florida trip and give you a little comfort in knowing that there is plenty to do for younger kids.
Keep these Universal Studios Orlando tips and tricks handy and you'll be able to have an enjoyable experience for every member of the family!
Don't lose these Universal Studios Orlando tips for enjoying the park with young kids! Save them to your favorite board for your future trip planning.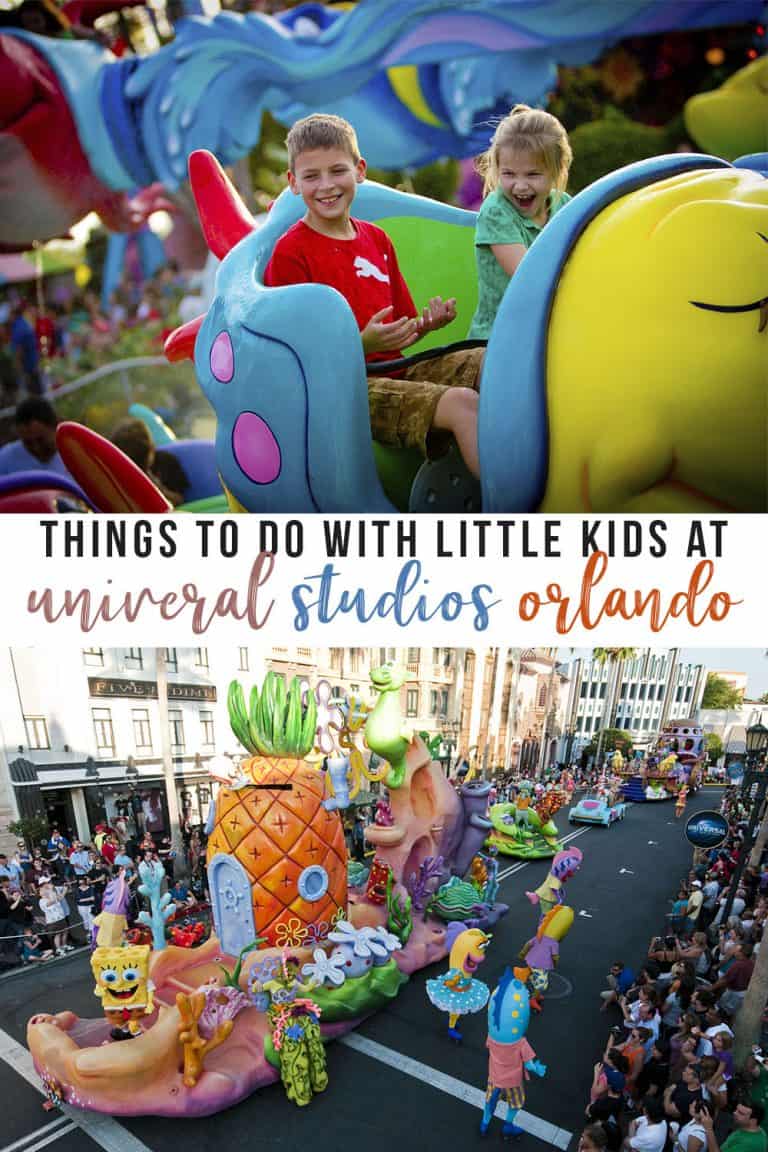 You might also like: