Red Oven Pizza Bakery is the best food at Universal Orlando CityWalk. Get my review and more details in this post!
Every single time we go to Universal Orlando CityWalk, we go to Red Oven Pizza Bakery. Always! I don't even remember why we tried it the first time. My guess is a hope for cheaper food than what was inside the park. We were so mad at ourselves when we ordered a different pizza from our hotel though. It was awful in comparison!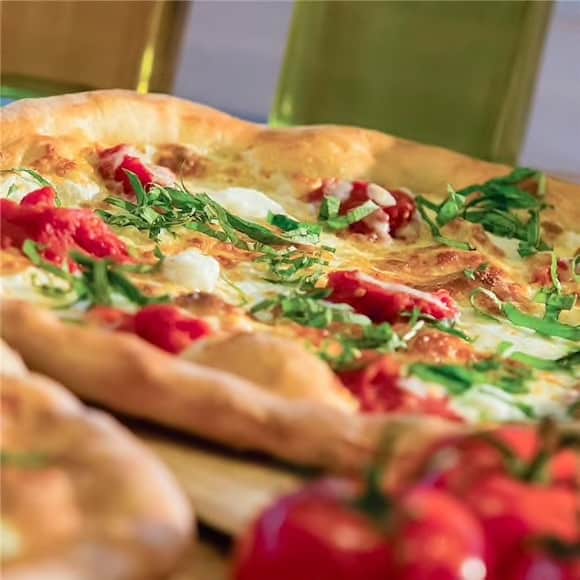 Red Oven Pizza Bakery has a somewhat small menu, but don't let that deter you! Everything there is amazing. You can choose between five white and five red Neapolitan-style pizzas along with fresh salads. If you're looking for a recommendation though, I highly suggest the Fennel Sausage pizza. It has panna, mozzarella, ricotta, sweet fennel sausage, scallions, and red onions. It is to die for!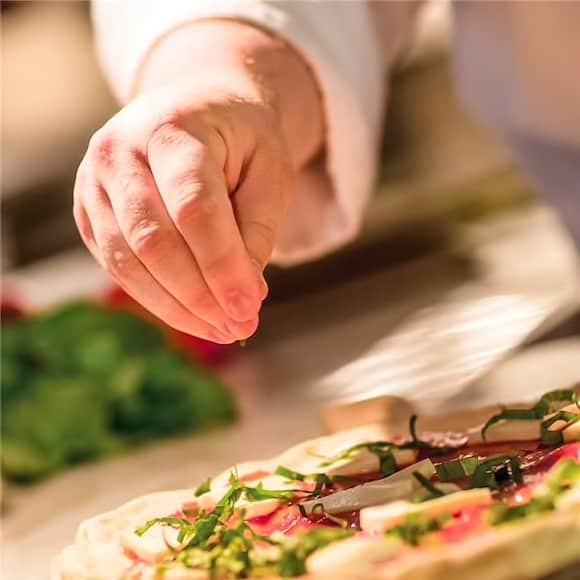 Every pizza is made to order and cooked in their red oven in 90 seconds or less. After a long day at the park, Red Oven Pizza Bakery is a must.
Also, if it's super crowded, get it to go. Our pizza held up just fine while we took the shuttle back to our hotel and we had our own drinks.
I absolutely recommend this over any of the food in the park. Red Oven Pizza Bakery is inexpensive, quick and tastes fantastic.
Where: Universal Orlando CityWalk
Price Range: $9 to $14
Restaurant Type: Quick Service
Planning a trip to Universal Studios Orlando? Get insider tips with these posts: