Headed to Universal Studios Orlando? See why I recommend staying at Cabana Bay Beach Resort! From the food, entertainment, early access to the parks – it's an amazing resort to stay at!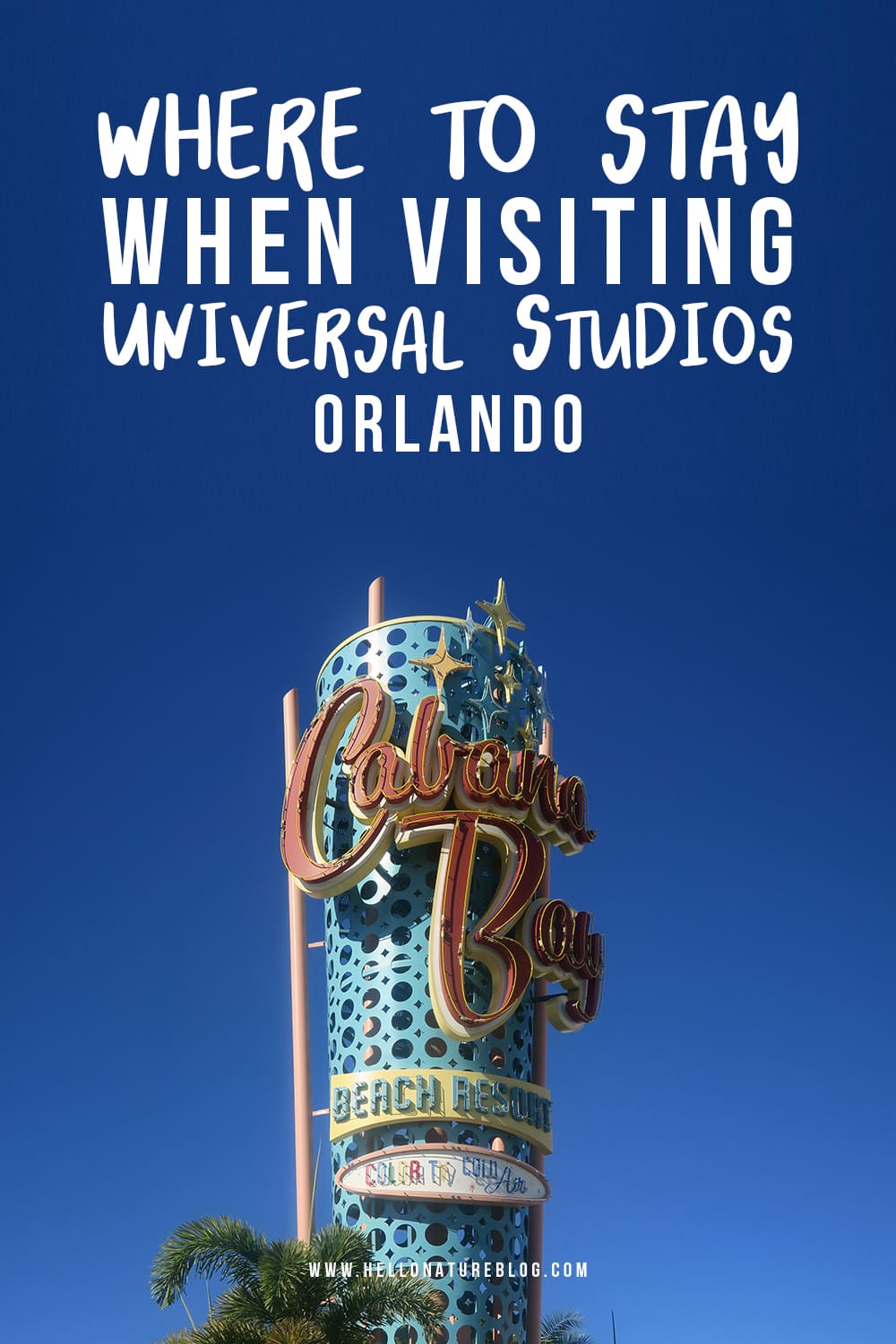 You know when you book a place to stay or visit and you hope it meets your (potentially unrealistic) expectations? And sometimes, it's a total miss? But sometimes… it exceeds your expectations and you just can't wait to go back?
That's what Cabana Bay Beach Resort was (and still is!) for us.
Planning a trip to Universal Studios Orlando? Get insider tips with these posts:
The first time we stayed at Cabana Bay, we just wanted on-site hotel so we could spend more time at the park. Cabana Bay happened to be the most inexpensive hotel in the package we wanted and it looked pretty cool so we booked it.
The second time we stayed here, we booked it with the intention of spending more time at the hotel because we missed out on so much the first time. Between the lazy river, pools, cabana rentals and restaurants – we wanted to experience it all!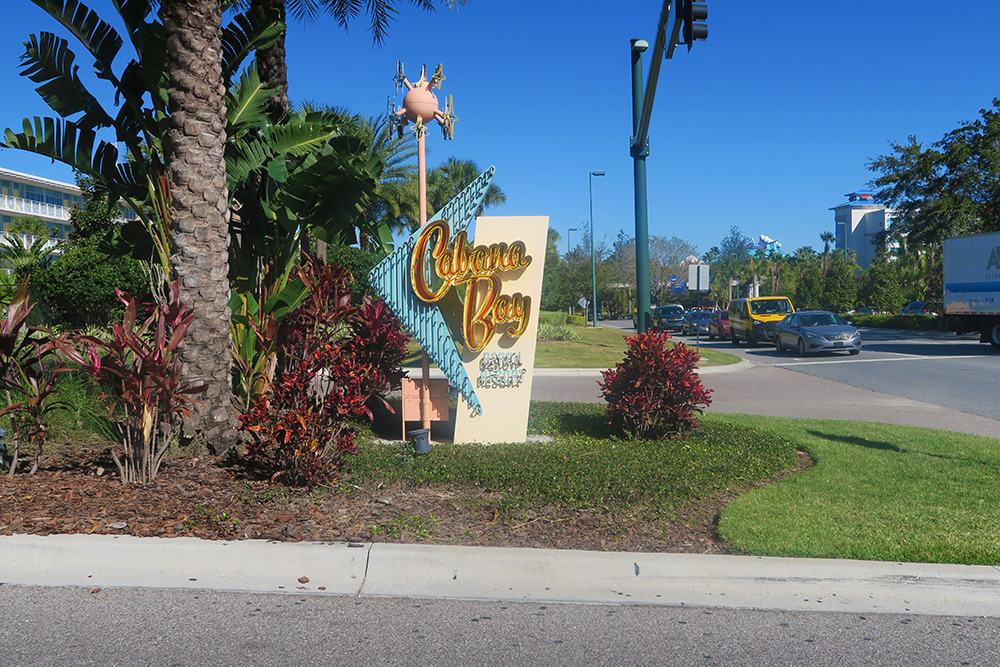 Sadly, we didn't get to experience it all even in two trips. There is just SO much to do. But we did get to see quite a bit of it and it was even better the second trip.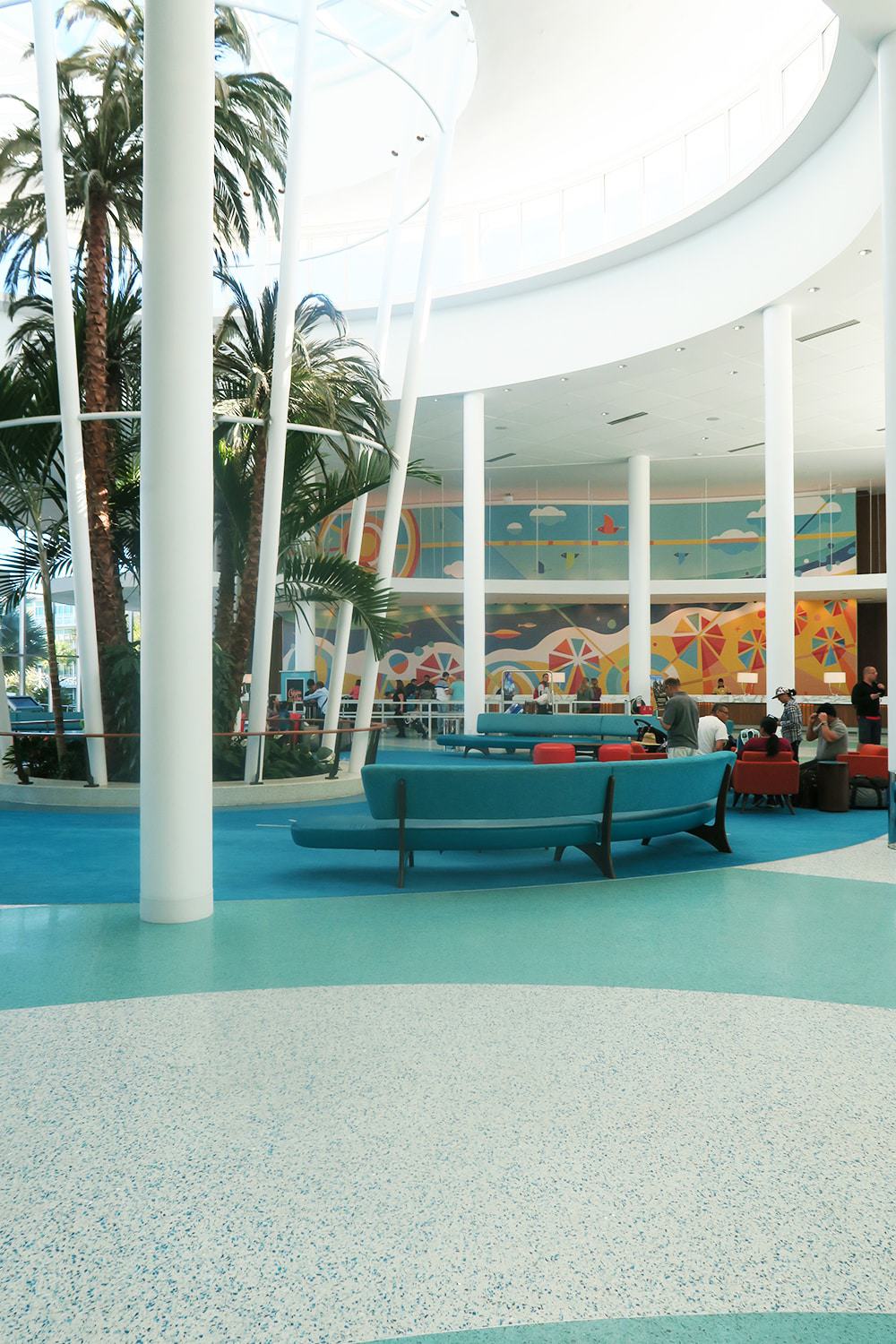 I was smitten from the get go with the retro-style decor and rooms inspired by the 1950s and 1960s Florida beach resorts. I could literally just spend hours in their lobby.

Cabana Bay Rooms
While we've only stayed in their guest rooms, they do have family suites as well. We've loved our room every time and can only imagine the suites would be even more amazing. Suites include a kitchenette, but the guest room just has a refrigerator. Luckily, the massive food court includes microwaves which we used for breakfast a few times.
The rooms tie in the rest of Cabana Bay's vintage and vibrant theme, making them a relaxing haven to go back to at the end of a long day at the park.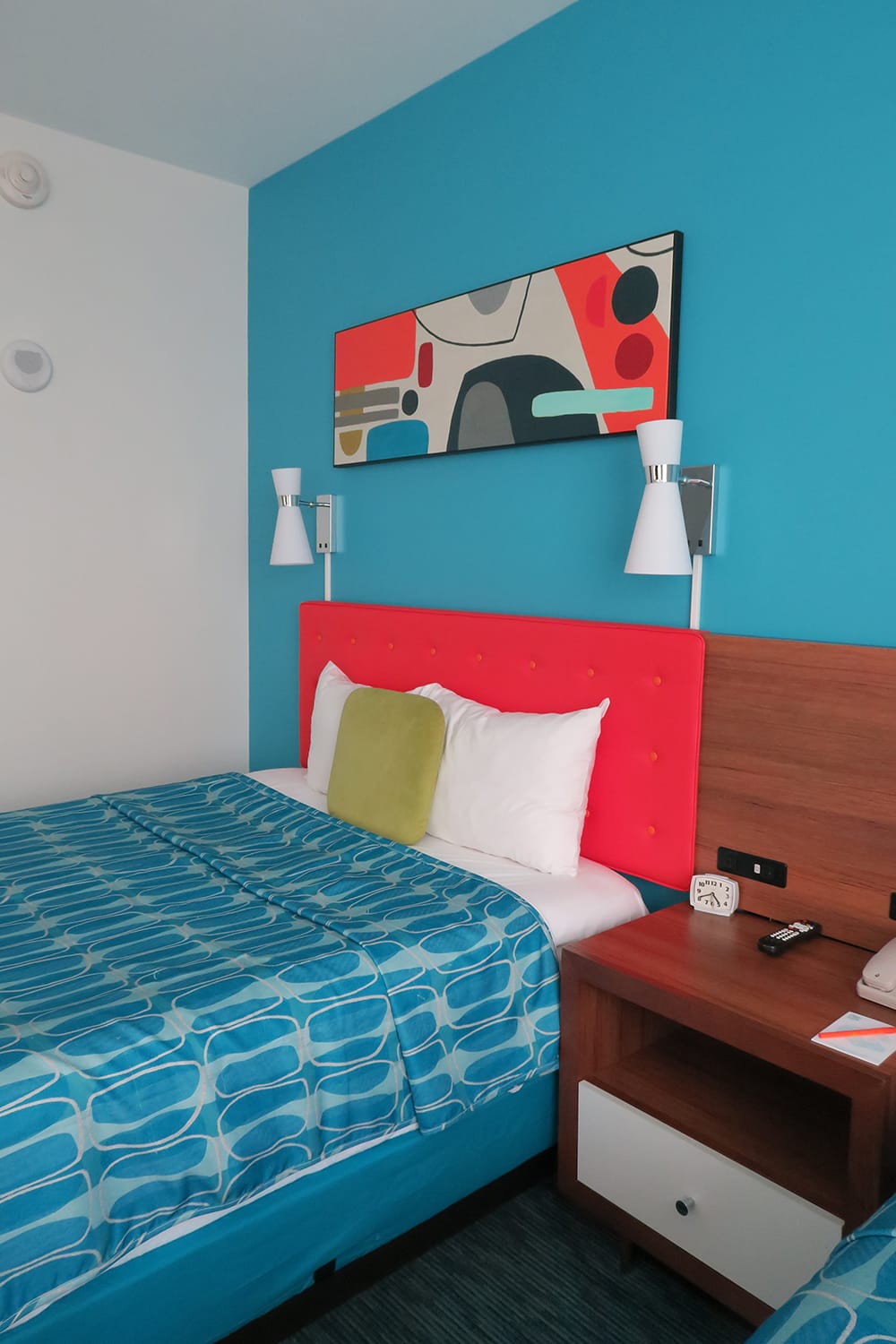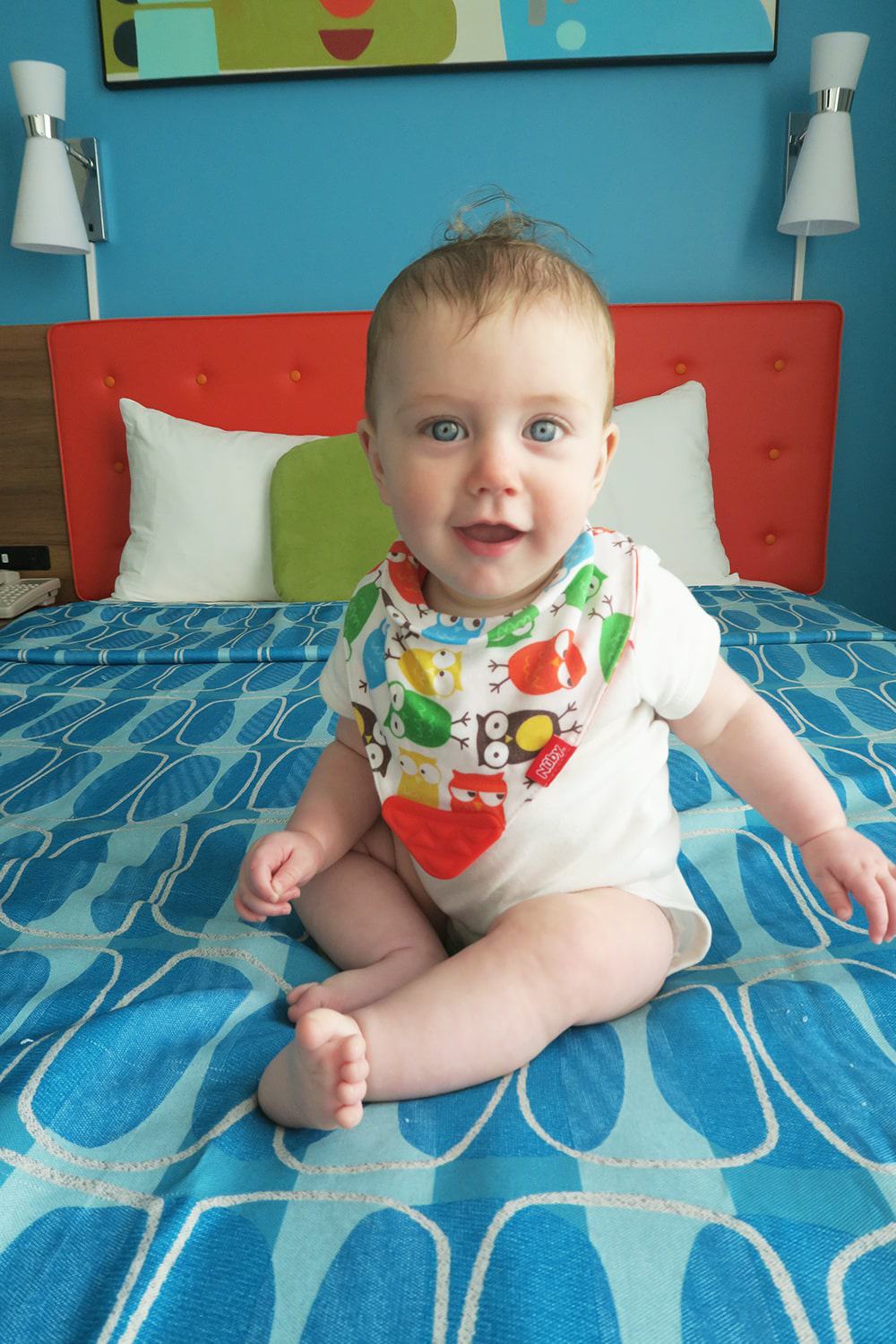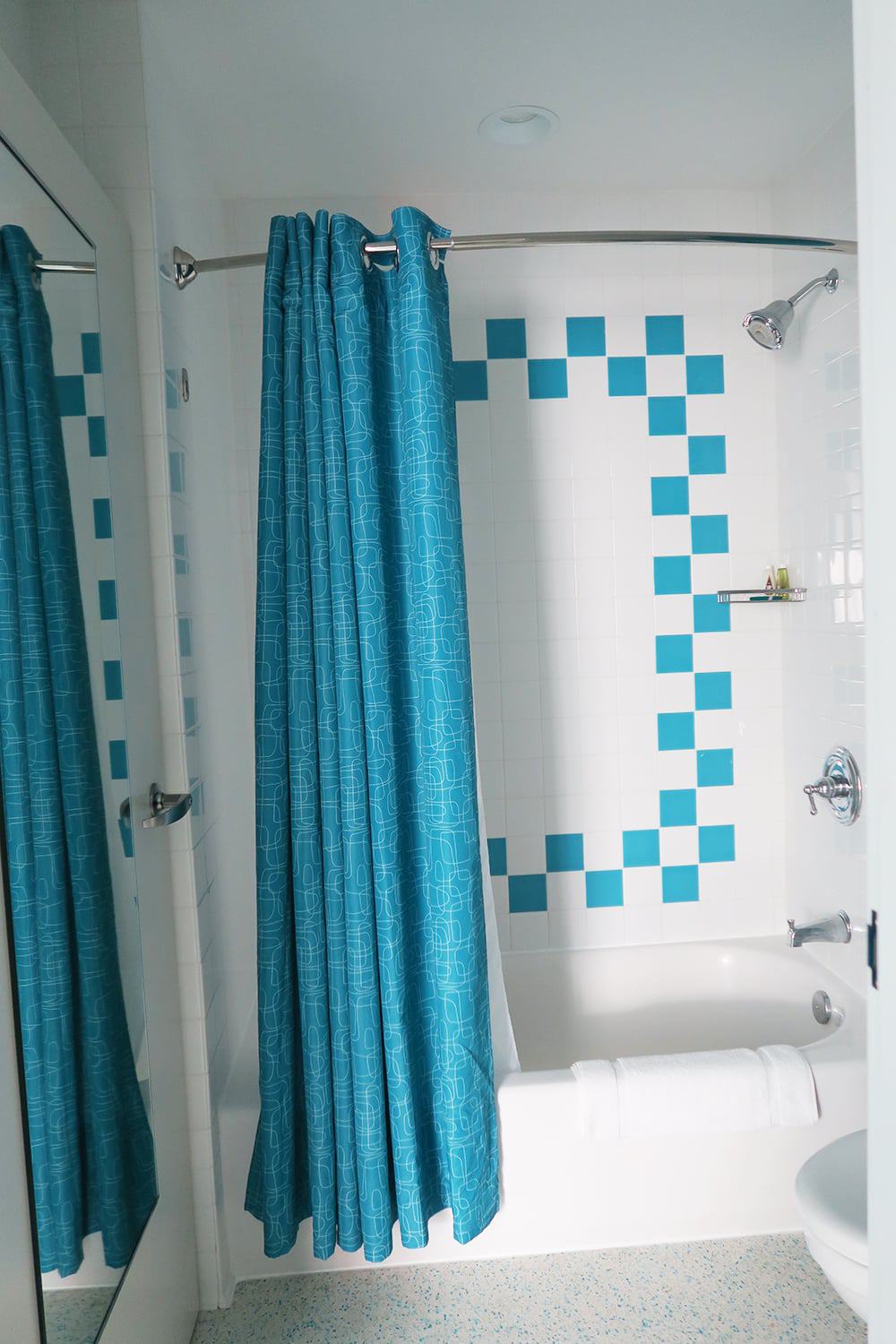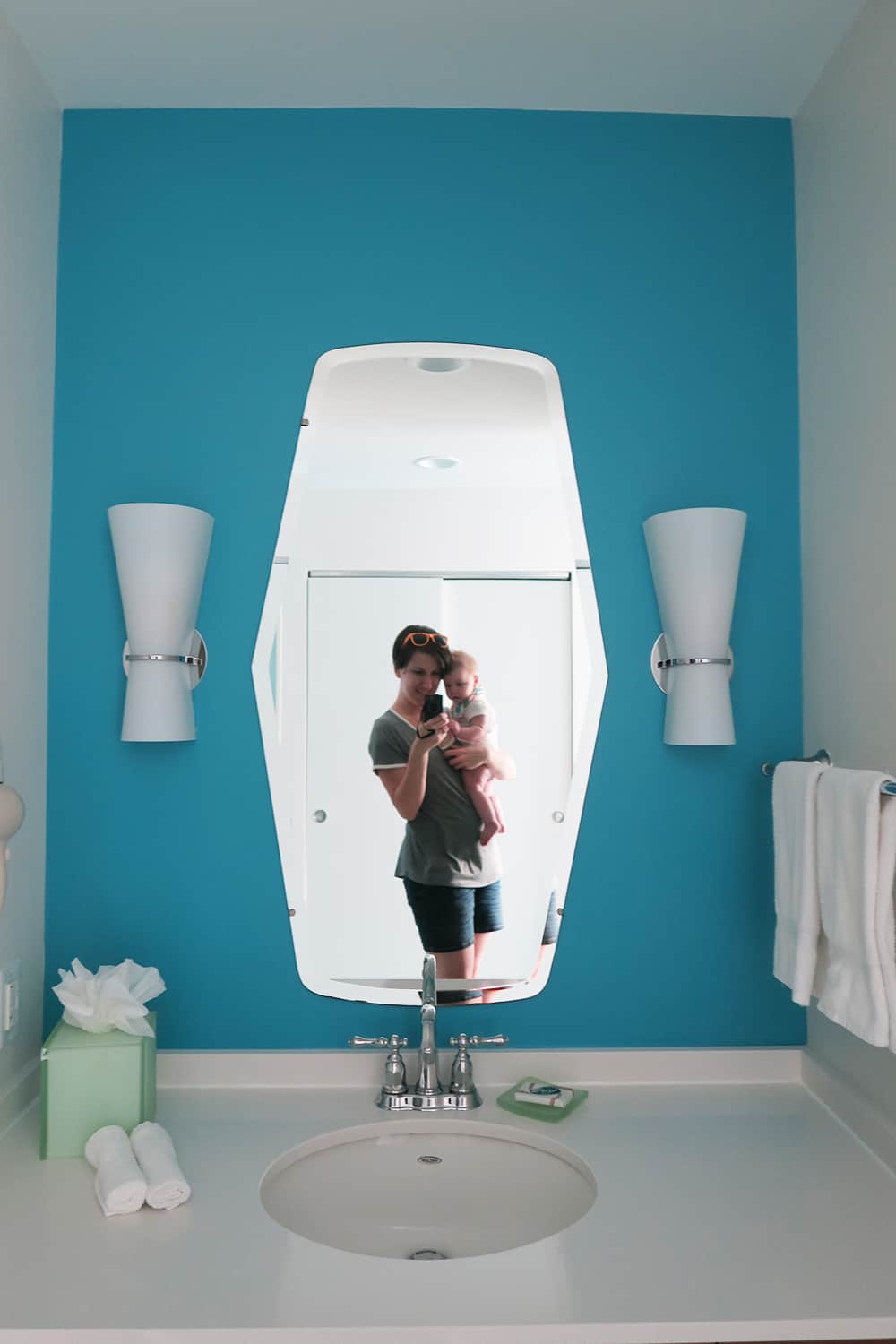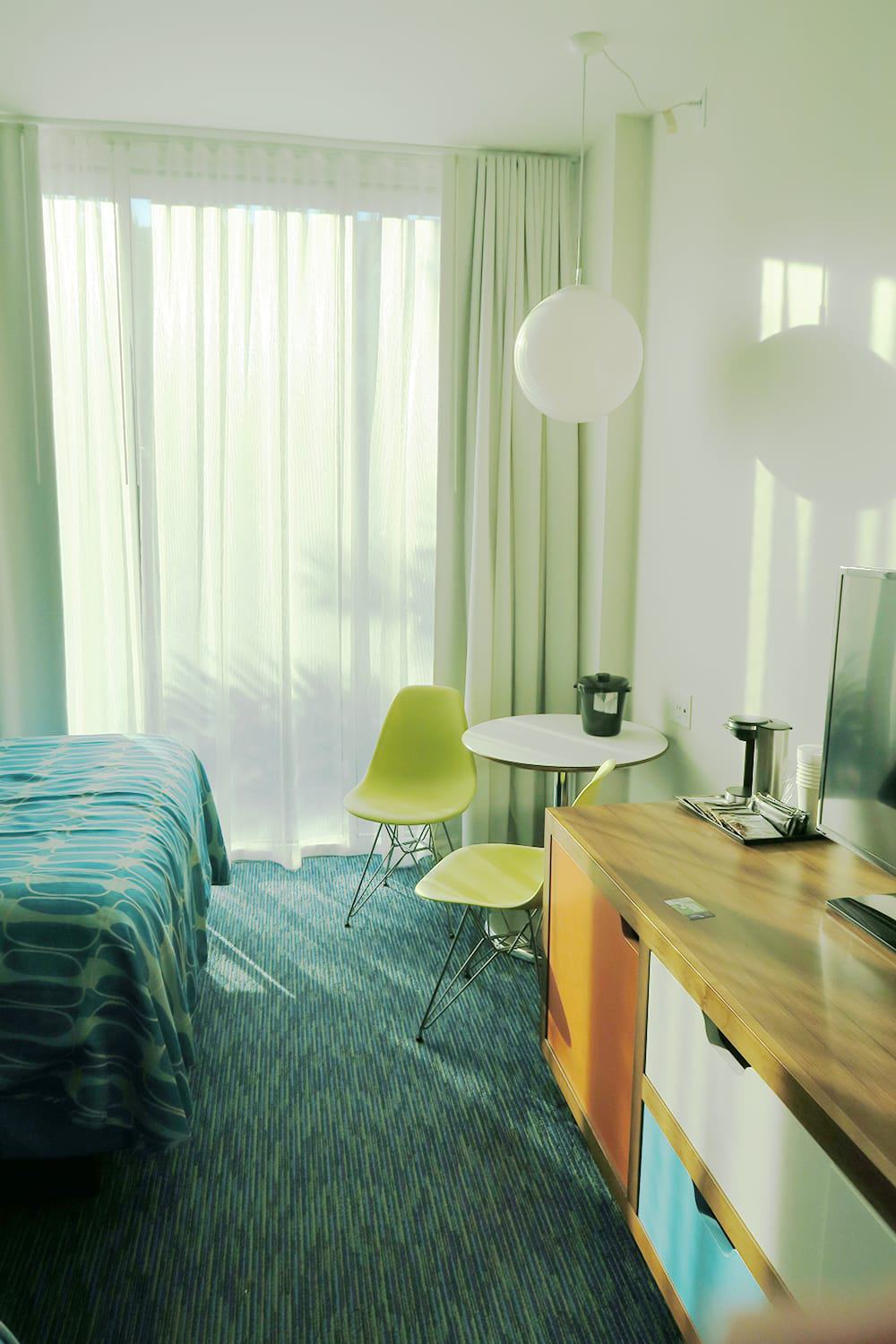 There is no shortage of food options for any meal, either. So when you're shuttled back at the end of the day, you don't have to leave the hotel to eat. Or maybe you're trying to take advantage of the early entry that you get into the Wizarding World of Harry Potter and want to grab breakfast beforehand? No big deal!
Cabana Bay Food & Drink Options
Bayliner Diner with deli items, pizzas, burgers, salads and dessert. The outdoor Hideaway Bar and Grill with snacks, meals, frozen drinks, cocktails, beer and wine.
Atomic Tonic for beer, wine, speciality cocktails, and non-alcoholic beverages. Galaxy Bowl with American favorites including sandwiches, hamburgers, pizzas, chicken wings and more.
Cocktails and snacks can be enjoyed at the retro Swizzle Lounge. Starbucks serves drinks and food which I will forever be grateful for. Their drinks got me through some early mornings!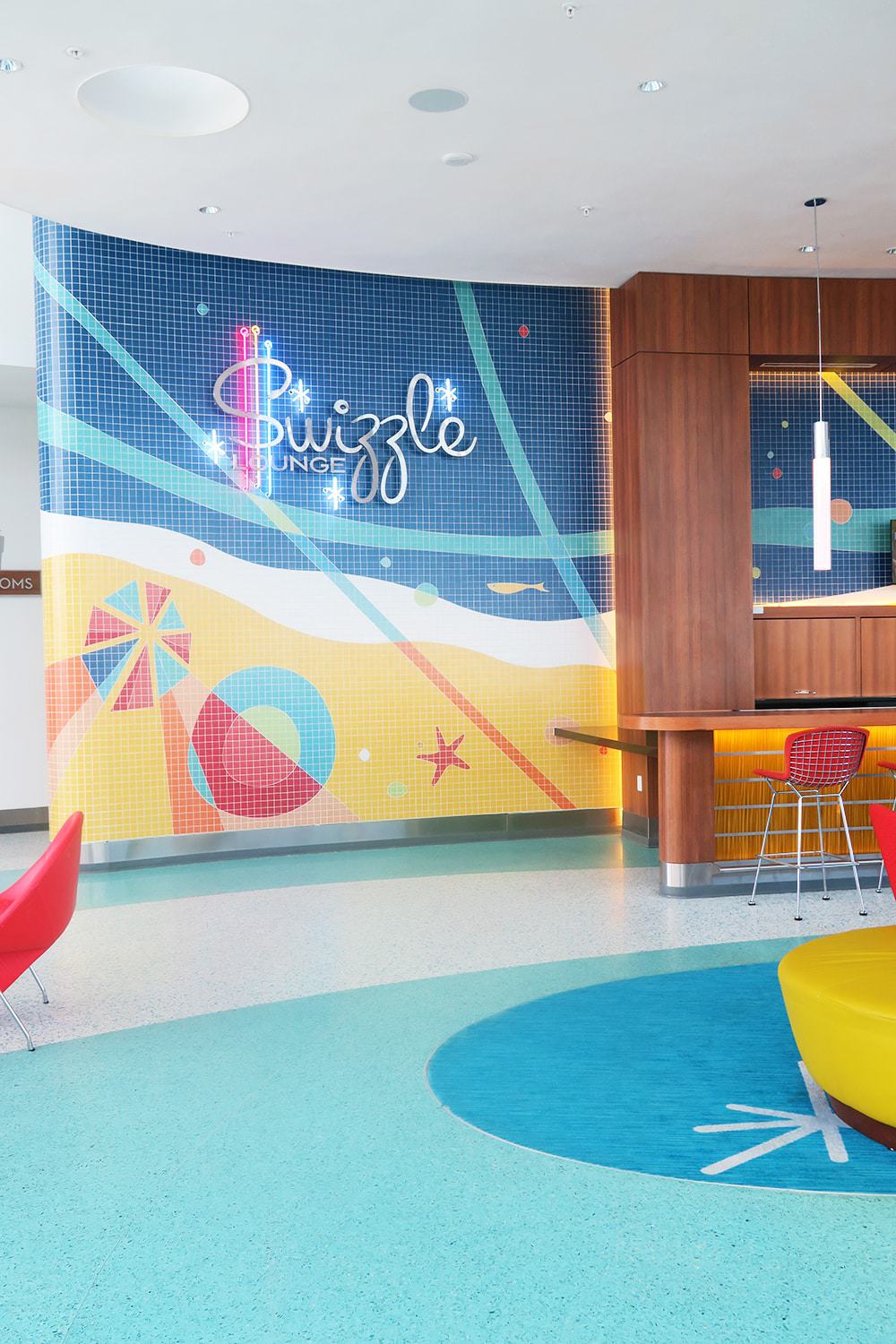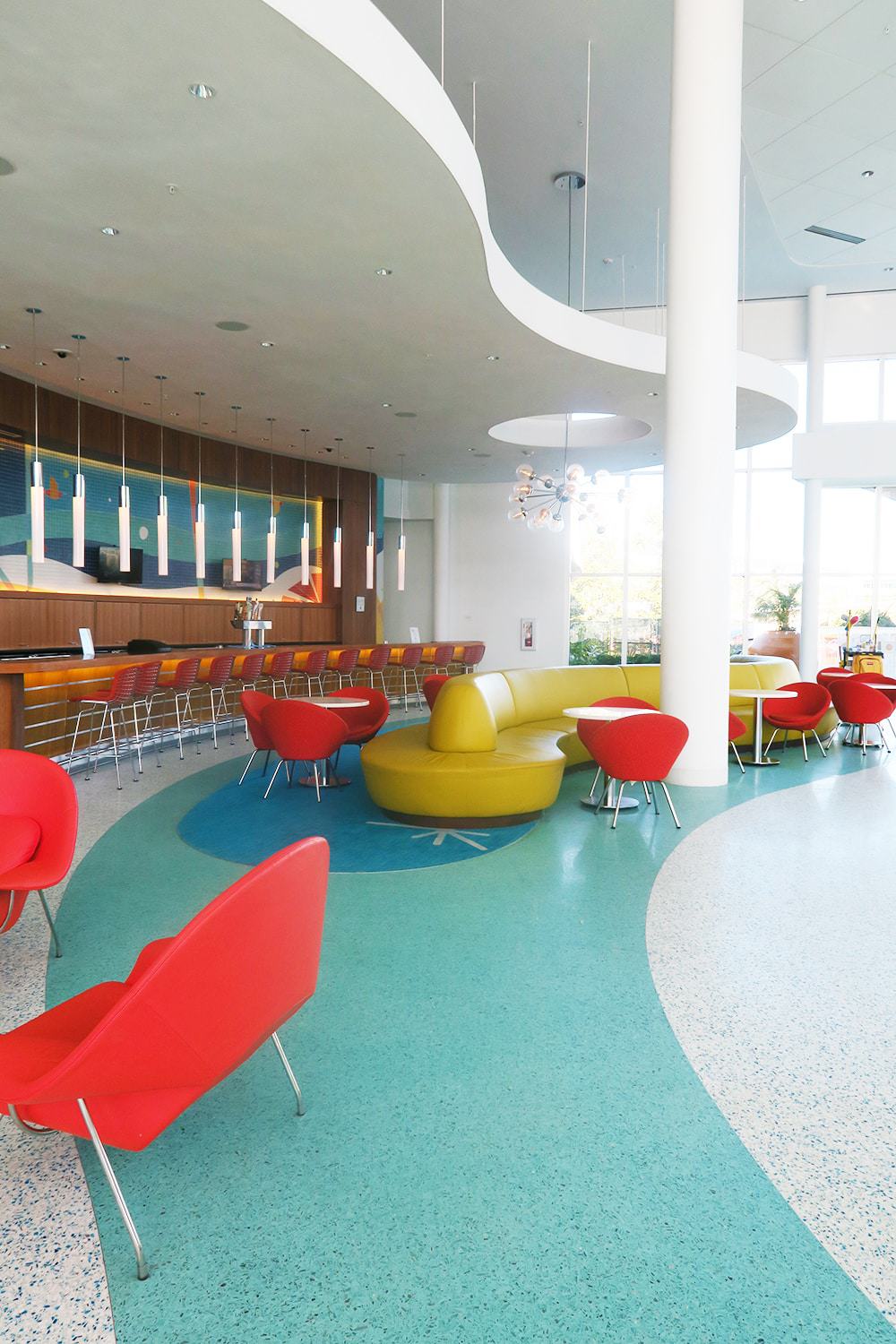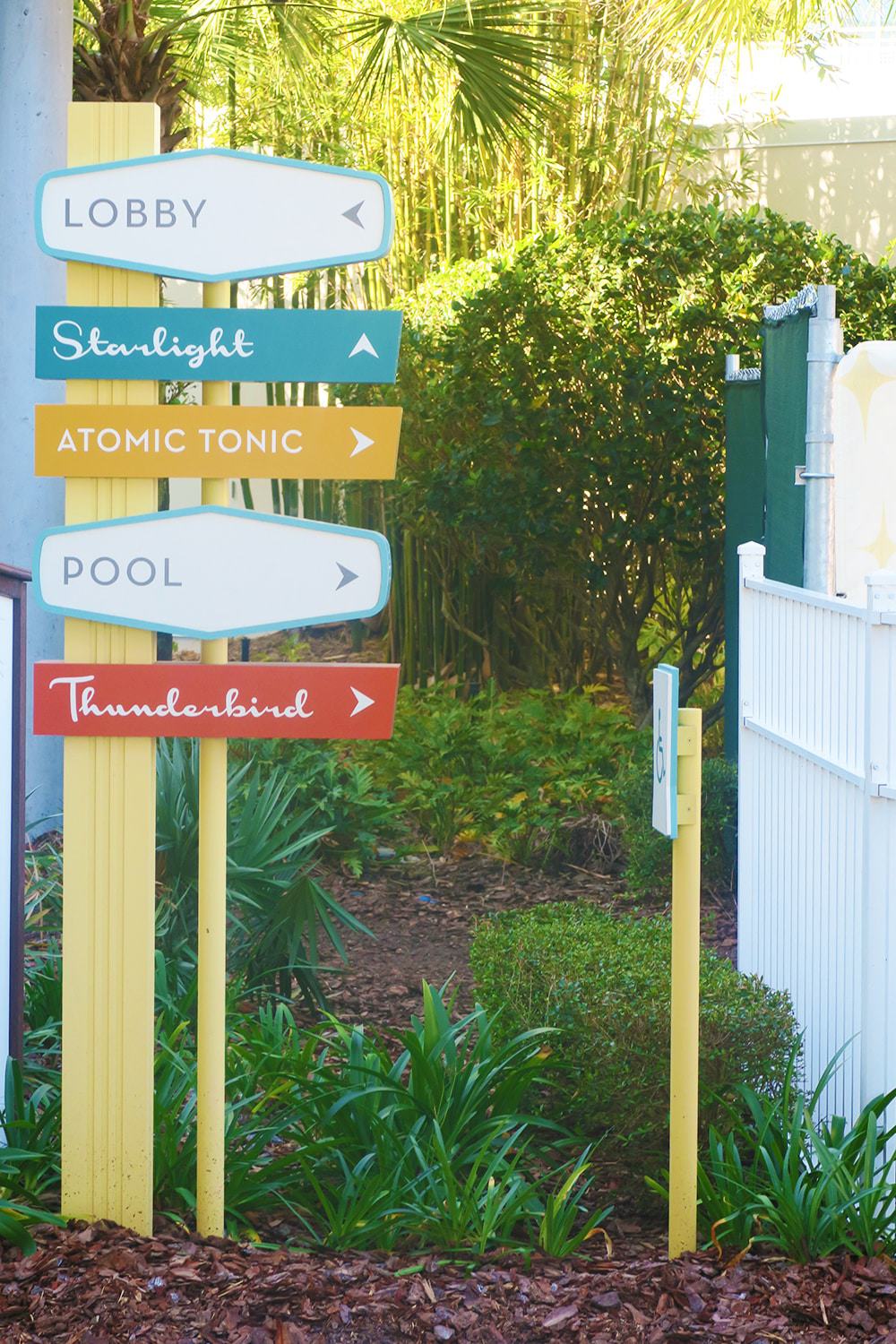 Cabana Bay Transportation
As I mentioned before, by staying at Cabana Bay you can enjoy early park admission to The Wizarding World of Harry Potter™ and Universal's Volcano Bay™ one hour before the park opens if you have admission to the parks. You can either walk via road or walking path, or take the shuttle buses.
Shuttle Bus Tip
Leave the park before it closes if you don't want to wait forever in the shuttle bus line to go back to the resort or stay later and enjoy CityWalk. Maybe even grab a bite to eat at Red Oven Pizza Bakery. The line can get very long at park close.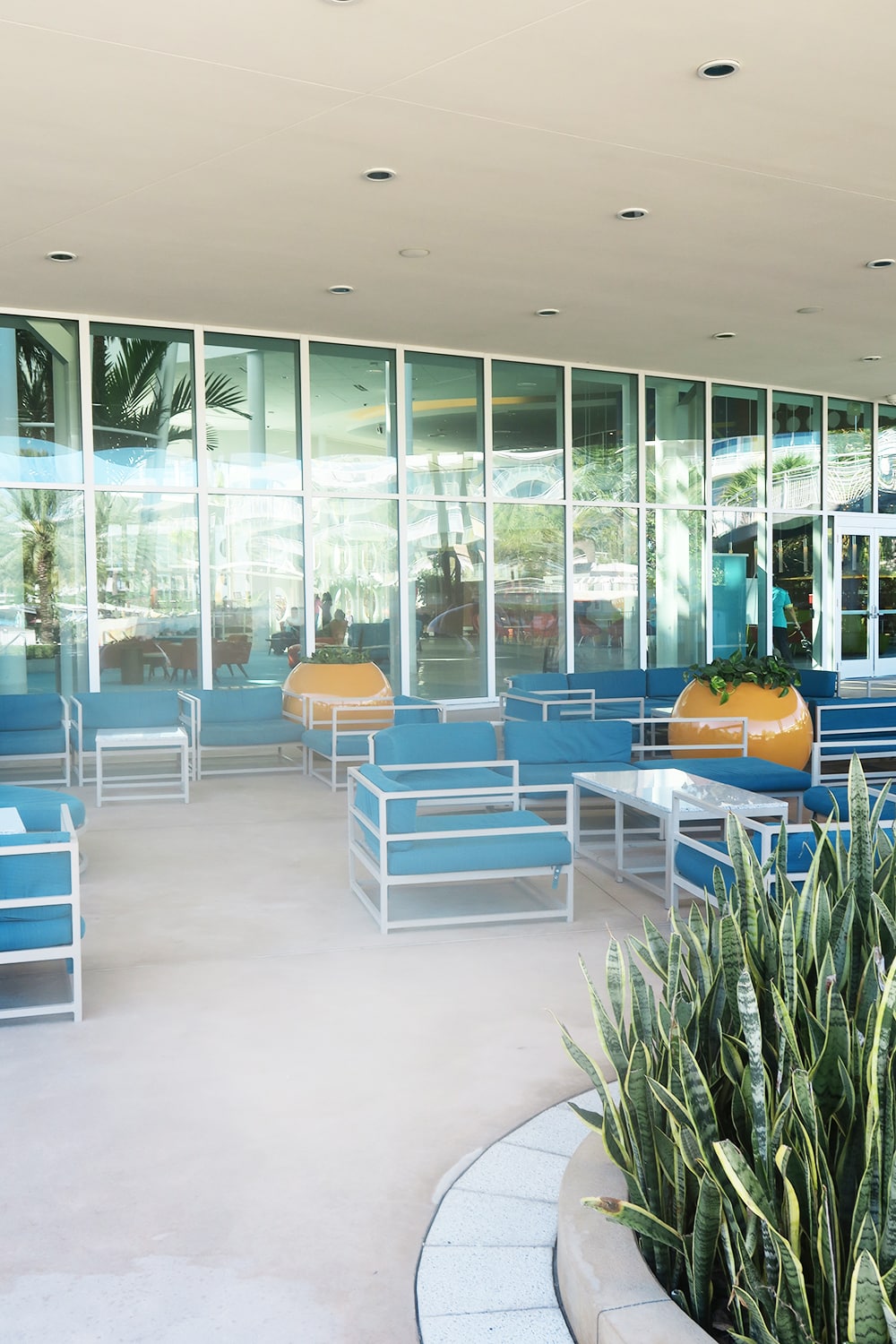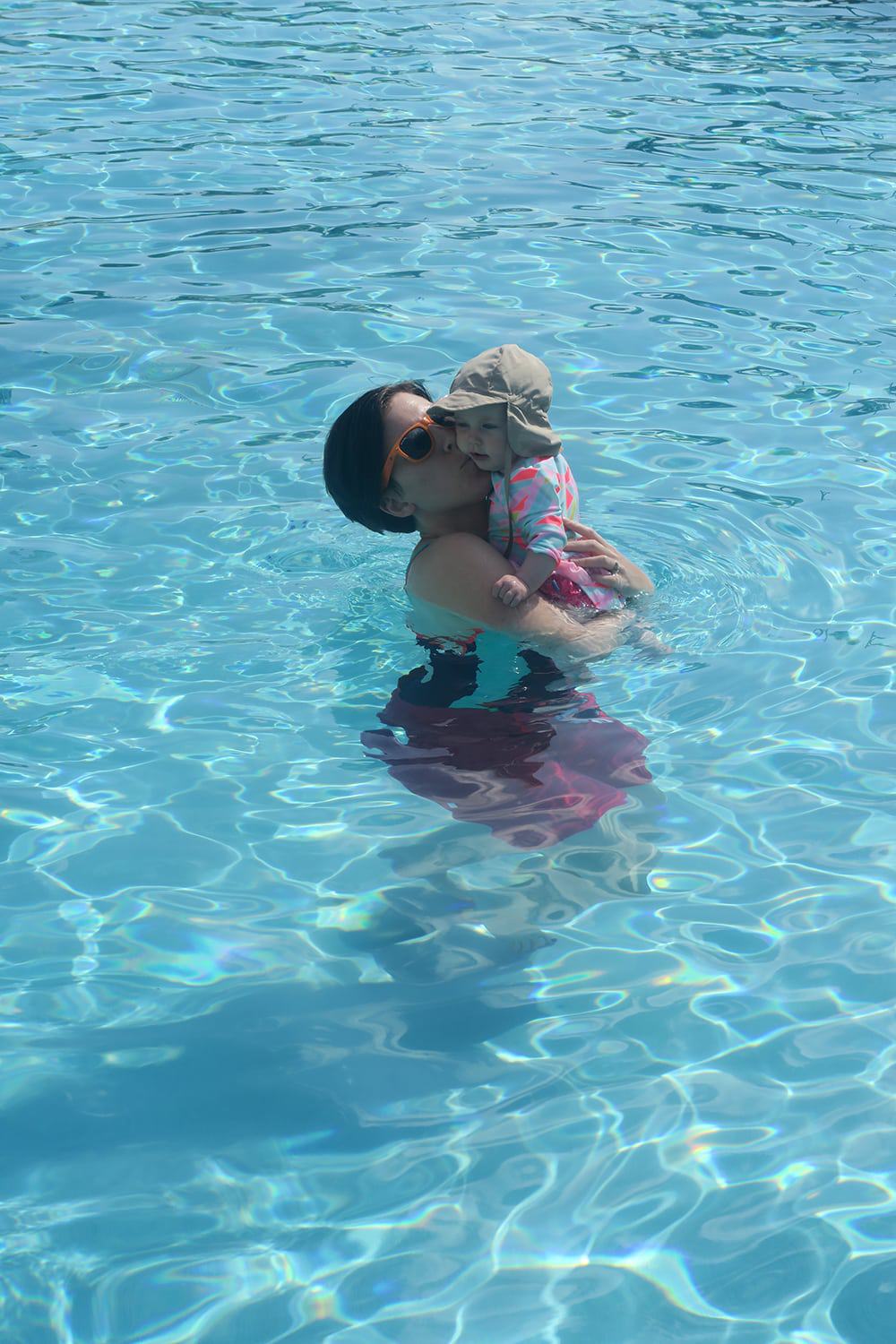 Cabana Bay Shopping
Shopping is also super easy while you're enjoying the resort or park.
At the resort, you can use your room key for resort-wide charging capabilities. And if you're in the park, your purchases can easily be delivered directly to the resort – free of charge.
Cabana Bay Entertainment: Outdoors
There truly is something for everyone here. They have multiple pools, a water slide, cabanas for rent, poolside activities, a large fire pit, picnic tables, a lazy river and so much more.
Cabana Bay Entertainment: Indoors
Trying to get out of the sun for a day or two? Cabana Bay has plenty to do indoors, aside from enjoying delicious food and shopping. You can go bowling, hit the gym, visit the arcade, and meet some of your favorite characters.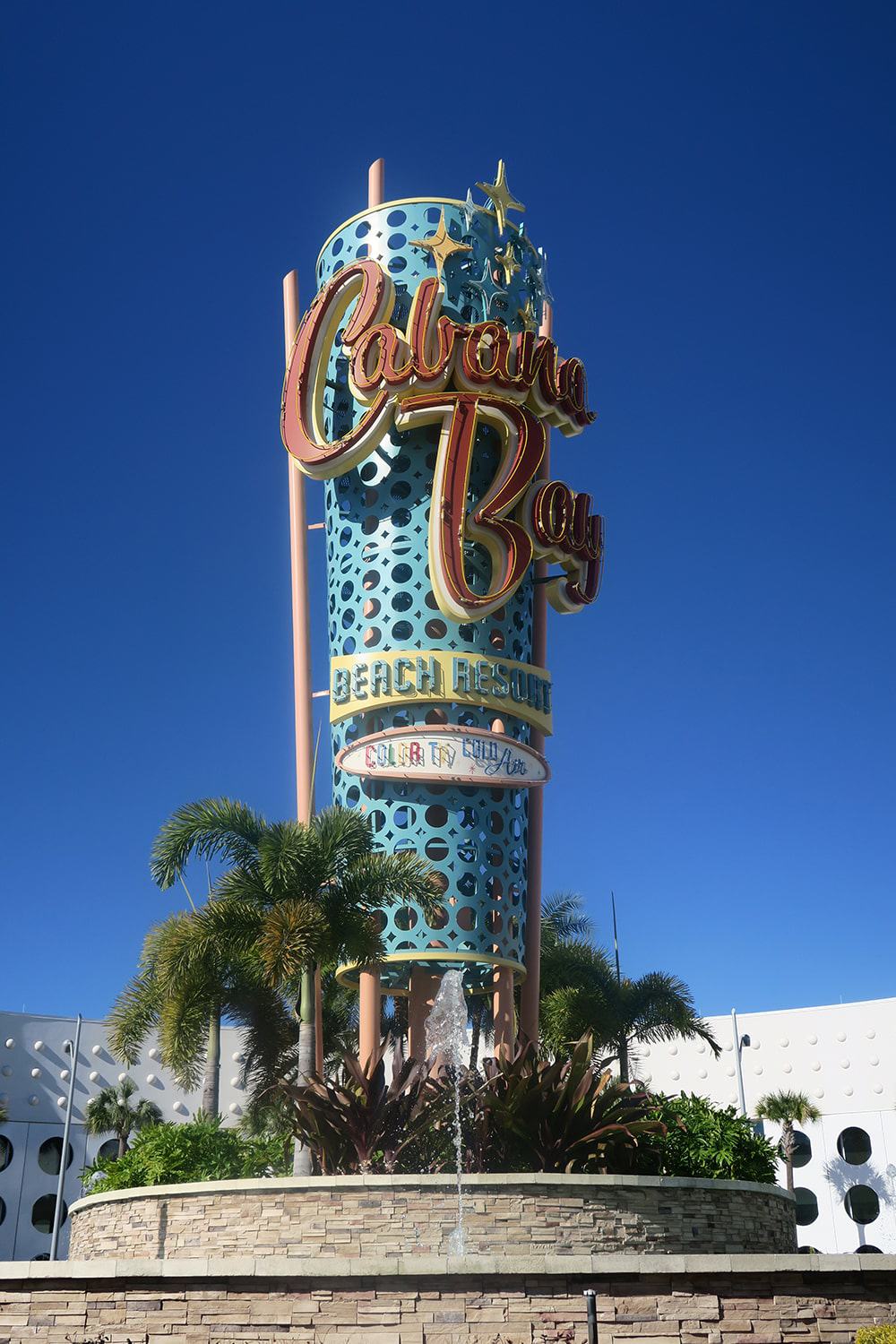 Ready to plan your visit to Cabana Bay and Universal Studios Orlando? Me too! We hope to go back sometime this Fall or Winter and will most likely stay here again. Or maybe we'll be adventurous and try one of their new hotels!
PIN ME↓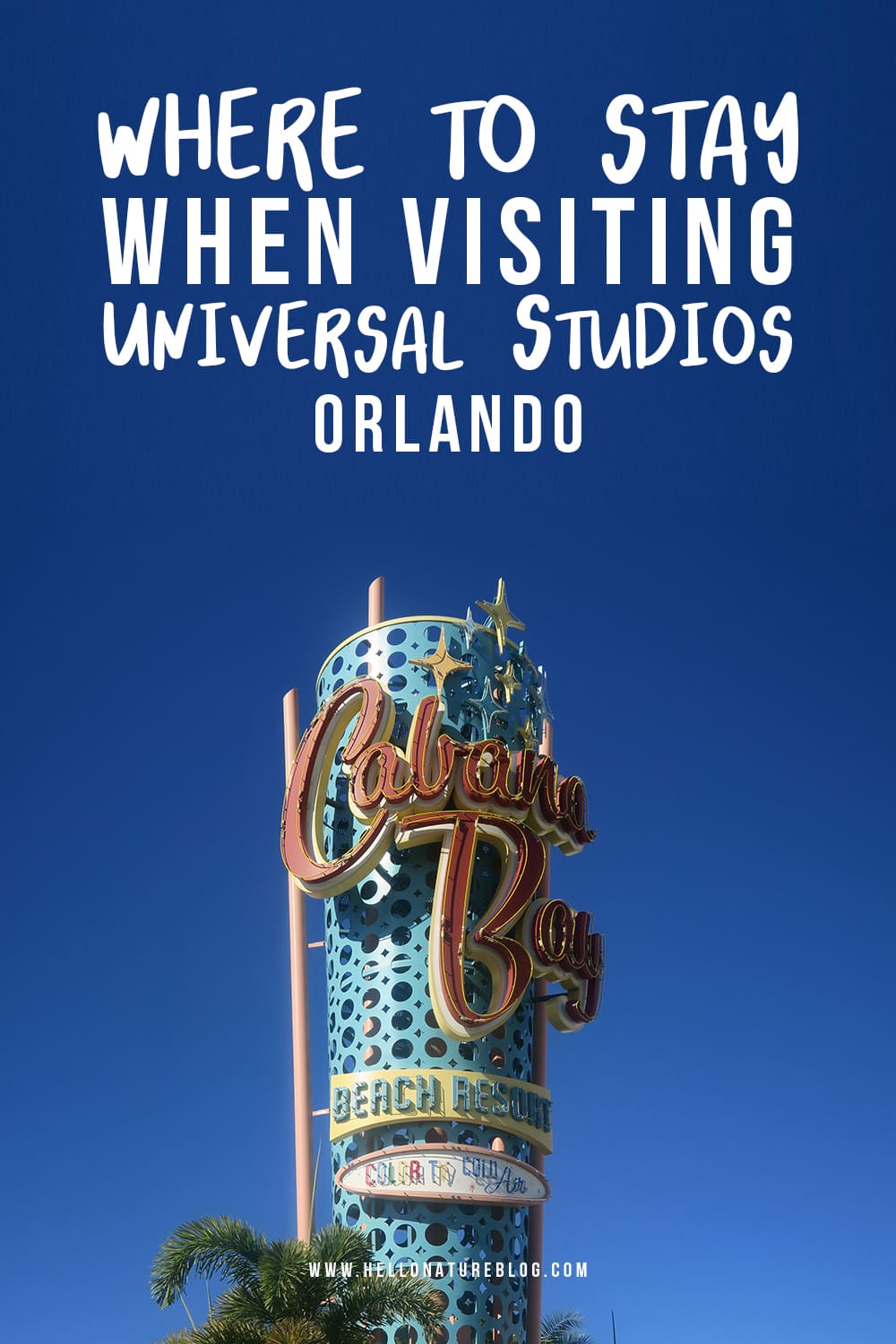 You might also like: