Planning a vacation for your family doesn't have to be hard. This guide gives you a simple plan of how to plan an all-inclusive vacation with toddlers.
Now that we've gotten our first vacation under our belt with Lily, I've got major vacation fever. I'm ready for beaches, authentic Caribbean cuisine, and days spent covered in sand and salt water.
It used to be pretty easy to plan a trip for two adults that weren't very picky. Nathan and I didn't need much. We wanted a beautiful beach, plenty of food options, and snorkeling opportunities. A room with a view was a bonus and we loved to find places with plenty of room to walk. But with Lily, we've started to look at things a little differently.
How family friendly is a resort?
Will there be food that she likes?
Will there be activities for her?
What is the kids club like (if they have one) if Nathan and I want to do anything on our own?
So many more things to think about! Luckily, even with all of the added questions, all-inclusive vacations are still a pretty laid-back way to travel with young children. Here are my best tips for how to plan an all-inclusive vacation with toddlers.
How to Plan an All-Inclusive Vacation with Toddlers
Travel in the off-season. This is a great tip for whether you have kids or not, but off-season travel is SO much better for all-inclusive vacations. If you're hoping for less crowded pools and beaches along with more availability in the restaurants – go off-season!
One thing to keep in mind though: repairs, bar and restaurant closures and reduced hours are more likely off-season. 
Trip Advisor is your best friend. If you're looking for the "been there, done that" advice – Trip Advisor is where you go. Especially for traveling with little ones. You'll have to weed through some reviews that aren't exactly helpful, but there are plenty that will provide guidance. Look up the resort you are considering and search for kids clubs, restaurant details, activities, etc. You can also ask questions and get responses from people that have traveled there.
Make sure most of the resort (if not all) is kid-friendly. We've been to a couple of resorts that have adults only pools, bars, and secluded areas of the resort. Make sure that your trip won't be majorly affected by the lack of access to these parts of the resort, if they have any.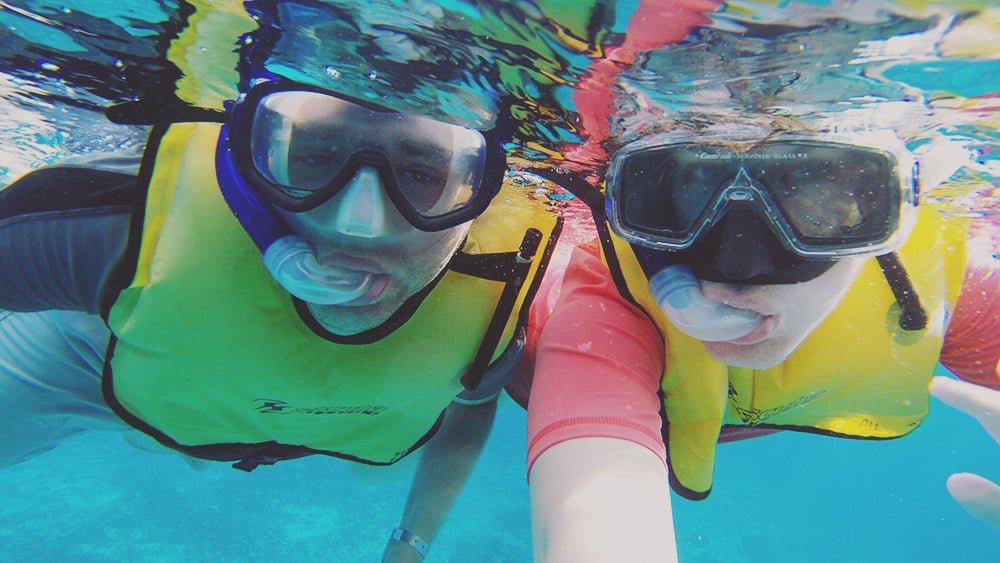 Look into kid-friendly amenities. Some resorts are truly geared towards kids (Beaches Negril has been our favorite so far). Some are adults-only. And some aren't adults-only, but don't offer many kid-friendly amenities. Things to look for:
Kids Clubs
Babysitting options
Pool features (slides, sports, etc)
Activities kids can be included in
Included water sports
Included land sports
Even though not all resorts have specific amenities for children, it doesn't mean that they won't work for your family. It's all about what you're hoping to do while you're there! Off resort activities or lounging on the beach all day with beach toys may be better options for your needs.
Reach out to the resort about food options. Inquire with the resort directly for food options if you have food allergies or for pickier eaters. You can also ask if you can get food to go (some allow it, some don't) in case you need a quiet evening in your room for your family to decompress.
Ask before you book for any extra room accommodations. Most resorts are pretty accommodating with extra room amenities for kids. Just verify that they have the amenities you need before you book your stay. Cribs, cots, strollers, microwaves or bottle warmers, etc are all potential options.
Set up transportation to the resort from the airport ahead of time. Another tip whether you are going with toddlers or not. This saves a lot of hassle, allows you to avoid the rabid taxi drivers and allows you to focus on your family when you land. Some resorts include it, some don't. (Can I give another A+ to Beaches and Sandals for this? At least in Montego Bay when we got married, they had an amazing lounge at the airport with drinks and a restroom while you waited for your transportation. Best way to start a vacation!)
Look into photographer options. Some resorts have photographers for hand for events. Even if you're not going for a wedding or major event, you can usually get photos. Win win for vacation photos of the family without selfie sticks!
Mention any special occasions. Nathan mentioned that we were celebrating my birthday a few years ago when we went to an all-inclusive. This was in our room when we came back from pool time on my birthday. Way more fun if you're going for a tiny human's special day!
---
Even writing this post makes me want to dig into some vacation planning! All-Inclusive resorts are an amazing way to take some of the stress out of vacations and they are a great option for families. Don't forget to pack these beach must-haves for babies, too!
Do you have any other tips on how to plan an all-inclusive vacation with toddlers?
You might also enjoy: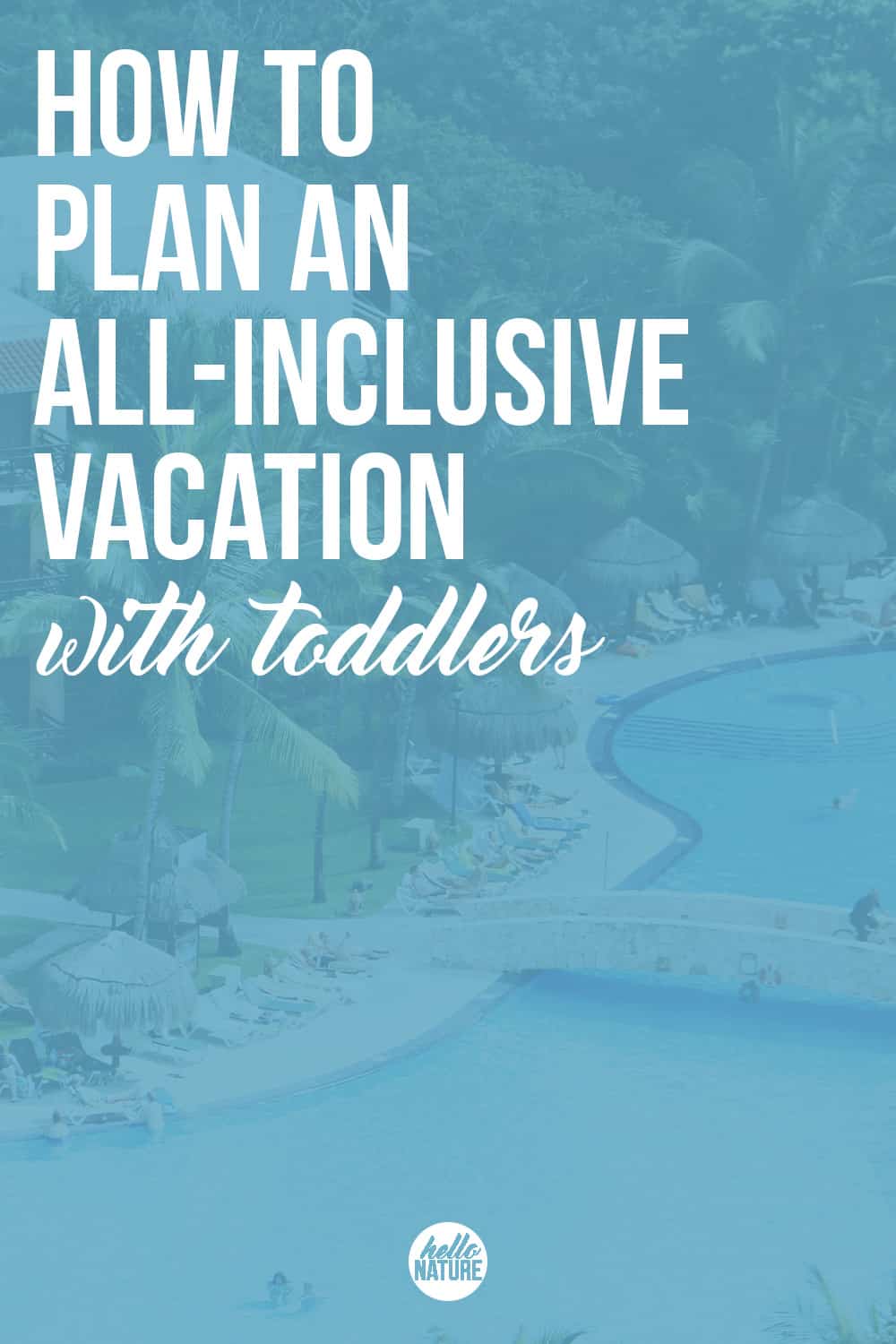 Save