I'm currently a Brand Ambassador for Molly Mutt and have been compensated for this post. All opinions are mine alone. #MollyMutt
If you're traveling without your pup soon, this is what you need to bring to your dog sitter.
We love traveling with Sookie. But not every trip is dog-friendly. (Like the all-inclusive trip to Mexico that we're planning for October.) And even if they are, sometimes it just wouldn't be that fun for her. So sometimes, we leave her with family or even an in-home sitter.
If you're traveling without your dog, here's a list of what you need to bring your dog sitter so your pup is on a mini vacation of their own.
And if you read all the way to the end, you just might be able to win a new bed for your furry friend!
Supplies to Bring To Your Dog Sitter
Write It Down
Make sure all of this is written down so your dog sitter can easily reference it without having to search for any necessary information.
An itinerary of where you'll be and when
Contact information of where you're staying + your cell phone number
Friend or family info of someone you trust that's nearby just in case of an emergency
Veterinarian information – both emergency and regular
Feeding schedule
Walk or playtime schedule
Medication kind, amount, and schedule if applicable
Immunization history
Microchip information (if applicable)
A clear photo of your pet in case they get lost
Treat schedule or types of treats you allow (or bring your own dog treats)
Dog quirks – anything that really stands out about your pup. Not friendly with strangers, doesn't like thunderstorms, was abused when they were younger, allergies, will run when off leash, etc. Anything that will make your dog sitter's life easier by knowing should be shared.
Food
Be sure to bring the same dog food that you feed your dog every day. This helps decrease the likelihood of them getting an upset tummy. Although not necessary, bringing a different food you know they really like in case she or he doesn't eat helps as well. We always bring Sookie's dry dog food and leave a can or two of wet dog food with the instructions that the wet food is only for if she isn't eating.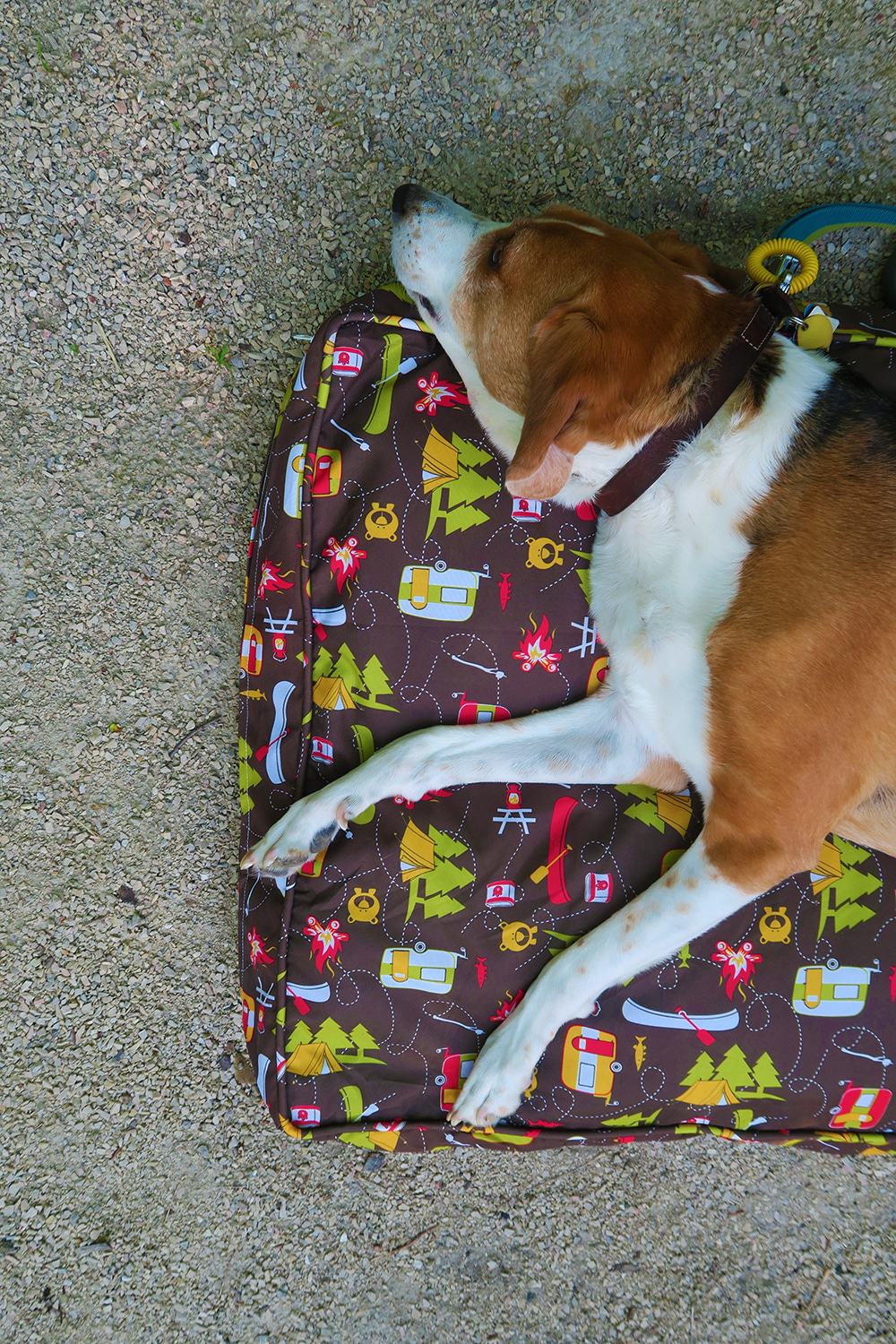 Dog Bed
Bringing a dog bed to your dog sitter is the ultimate home comfort. If you've been around here for awhile, you know my dog bed of choice is a Molly Mutt Duvet. Specifically for dog sitters – cleaning Molly Mutt Duvets to make them homey again is a breeze! Just dump in the wash, clean and dry, and stuff again. Back to the same old dog bed they know and love.
Related Reading: Why Every Pet Owner Needs a Molly Mutt Duvet
Toys
This one depends on the dog sitter. We've had one dog sitter where we never brought any toys because she sat for quite a few people at once. Therefore all toys were basically communal toys. We figured she would be fine sharing the abundance that was already there.
However, if you're going to more of a one dog at a time sitter, bring a few favorites. This will remind your furry friend of home and give them something comforting to play with.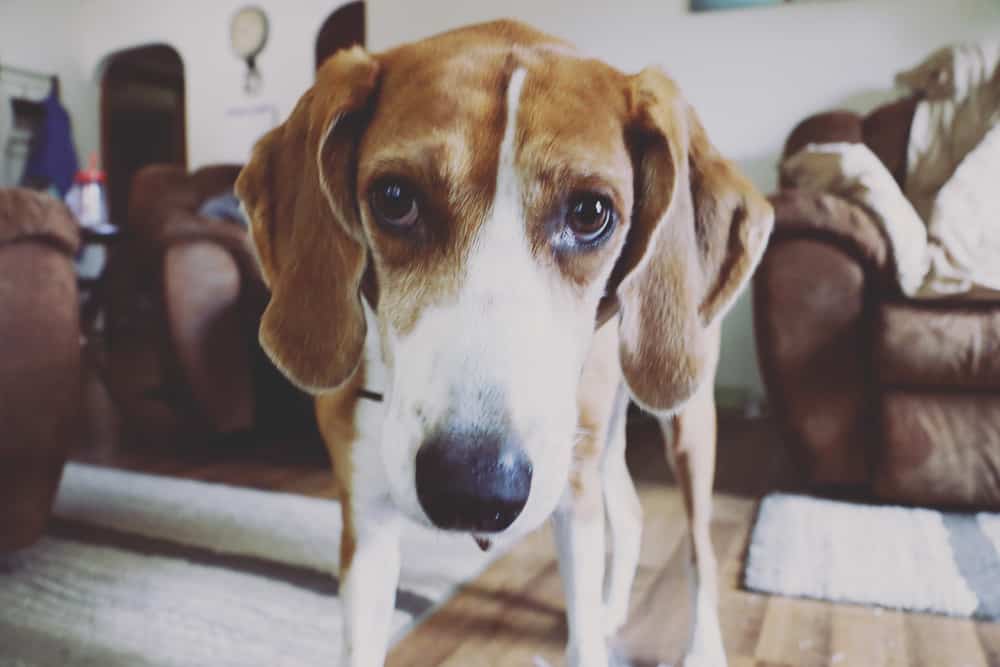 Other Essentials
Consider bringing a crate cover if you use or your dog sitter requires a crate. This gives your dog some privacy and time to decompress when needed.
Bring a secure leash and collar for walks and any outdoor activities. Make sure the collar isn't too loose so your dog can't easily slip out of it when playing outside. Ensure that your dog's ID tags are also attached to the collar.
Also consider bringing: medications, grooming supplies, favorite blankets, and pet carriers.
Related Reading: Camping Essentials for Dogs
And now for a giveaway!
So you're headed out of town and your pup can't come. What better way to say "I'll miss you!" than with new comfy bed?! Enter below to have a chance to win a stuff sack, duvet cover and bolster pillow from Molly Mutt!
US only. One (1) winner of a molly mutt pillow pack with duvet, pillow and stuff sack of the winner's choice. This promotion is in no way sponsored, endorsed or administered by, or associated with, Instagram or Facebook.
---
What else do you bring to your dog sitter?
You might also like: