I'm currently a Brand Ambassador for Molly Mutt and have been compensated for this post. All opinions are mine alone. #MollyMutt
Looking to go green with your pooch? You need to check out Molly Mutt dog products. Your furry friends (and the environment) will thank you!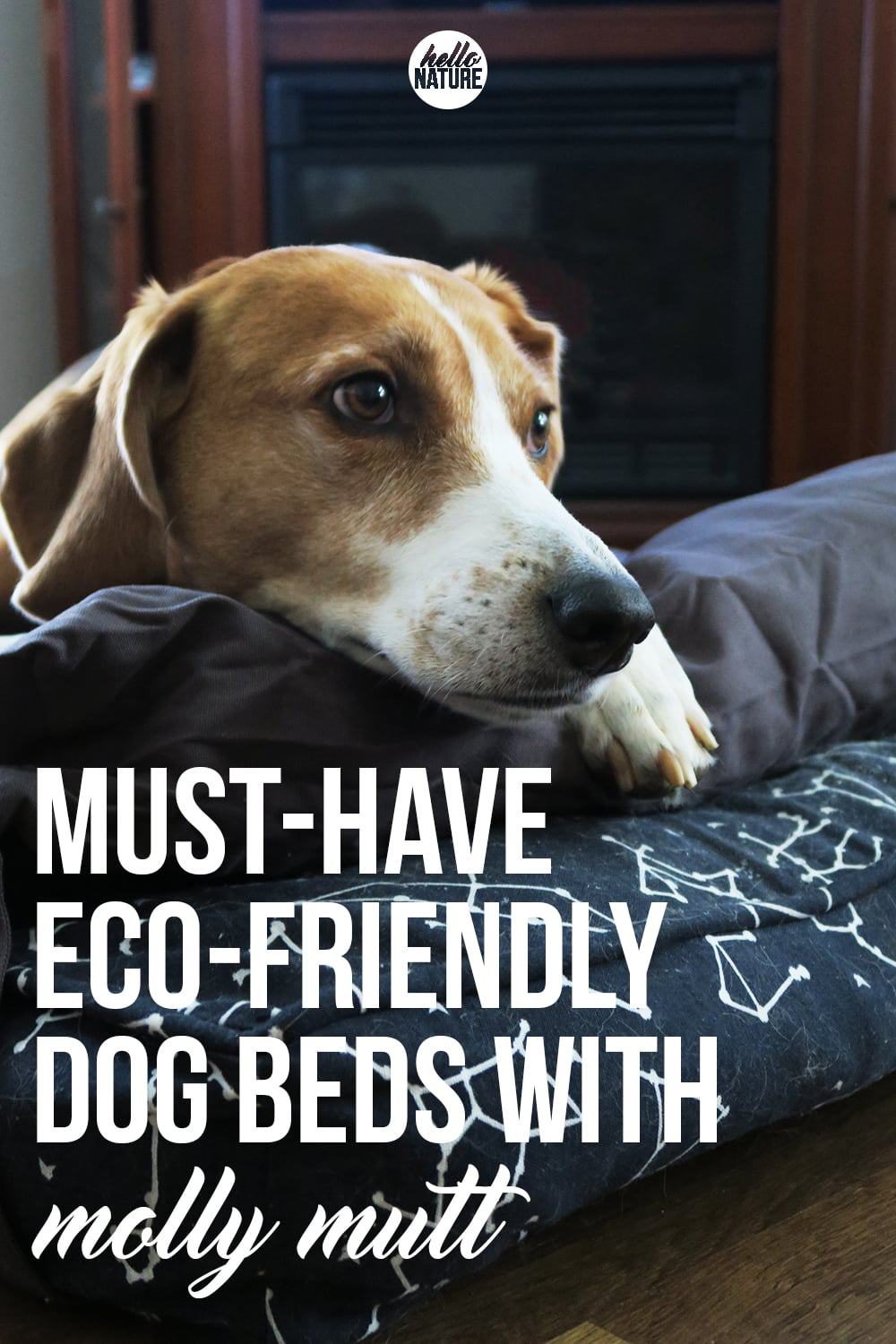 When it comes to green living, we try to incorporate it into all aspects of our life. Our house, our business, parenting – you name it, we try to add in eco-friendly practices. One of the areas we have focused heavily on over the past years was owning a dog.
Luckily, it's not hard to go green with your pooch. Out of all areas in our life, this is probably the easiest for us so far. Sookie doesn't require a lot of gear and the pet industry makes it fairly easy if you know what you're looking for.
It's not hard to find minimal ingredient dog treats or food. And it's also not that hard to find toys made from recycled materials. The one thing that I had a hard time finding though? Dog beds that met our needs.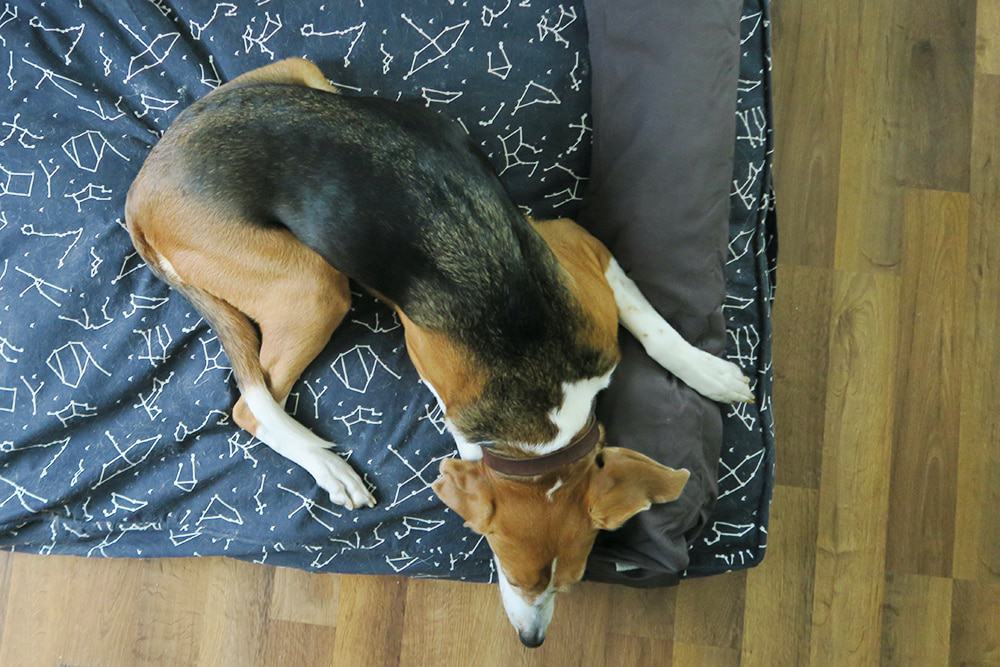 Related reading: Every Pet Owner Needs a Molly Mutt Duvet
That is until we were introduced to Molly Mutt last year. And I'm super excited to be talking about Molly Mutt again because we are still LOVING ours. So much so that we're getting a second one for our travel trailer and the print is seriously amazing. (More on this one in June!)
A little recap about Molly Mutt: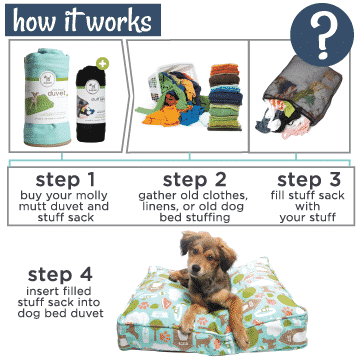 We've had this bed since Fall of last year and guess what? No holes. No tears. No funky smells. Nothing but a high quality dog bed that gets washed on a regular basis. Sookie loves laying on it and we love being able to throw the whole thing in the wash. Plus, it's super eco-friendly.
Each pattern is custom-designed by Molly for fashion-conscious people with the environment in mind. Every duvet eliminates 100% of the energy and greenhouse gas emissions associated with all other pet bedding.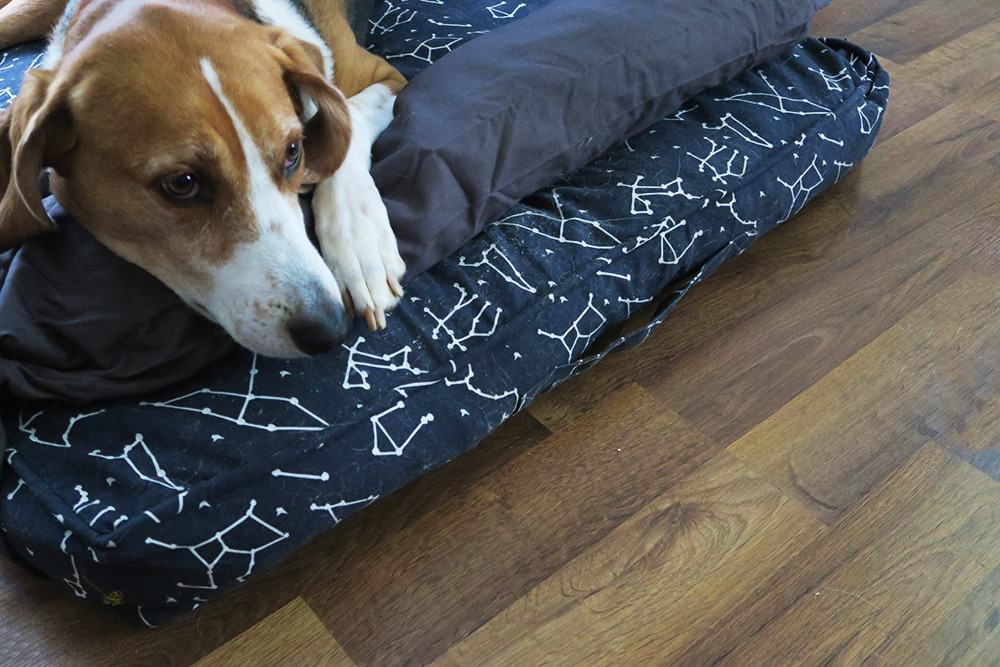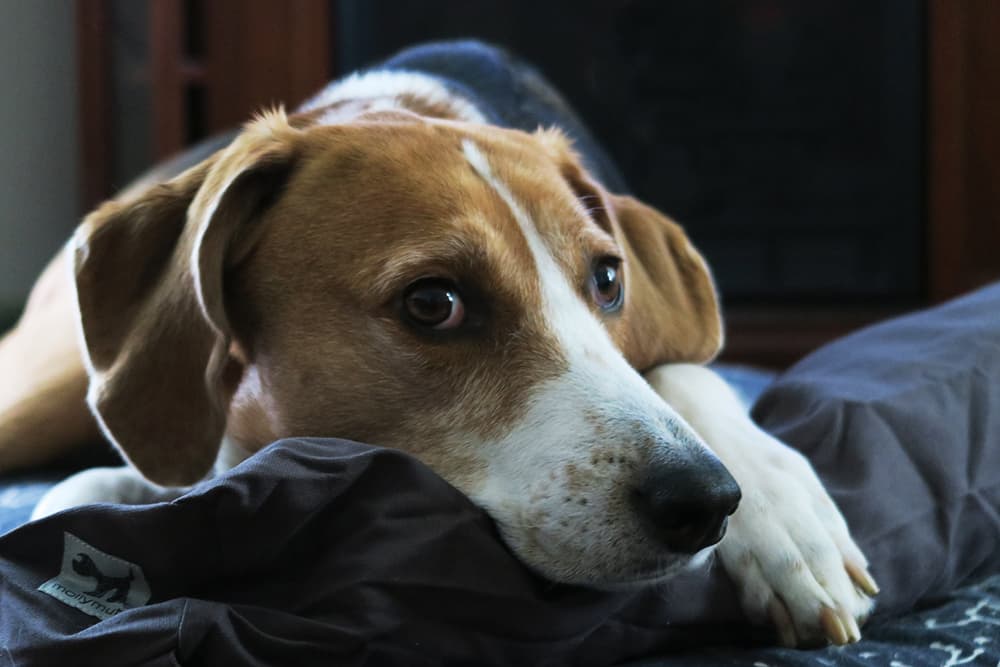 Without the stuffing, the duvets allow you to use alternative fillers. This means a few things:
No additional energy or carbon is used for creating the stuffing
The dog duvets are lighter and foldable which equals easier shipping and less carbon emissions
Old clothing, bedding, and other textiles that were destined for the landfill are being upcycled
I love how the Molly Mutt duvets work for our family, but also leave me feeling good about our purchase. You can learn even more about Molly Mutt's sustainability practices or follow them on Twitter + Facebook.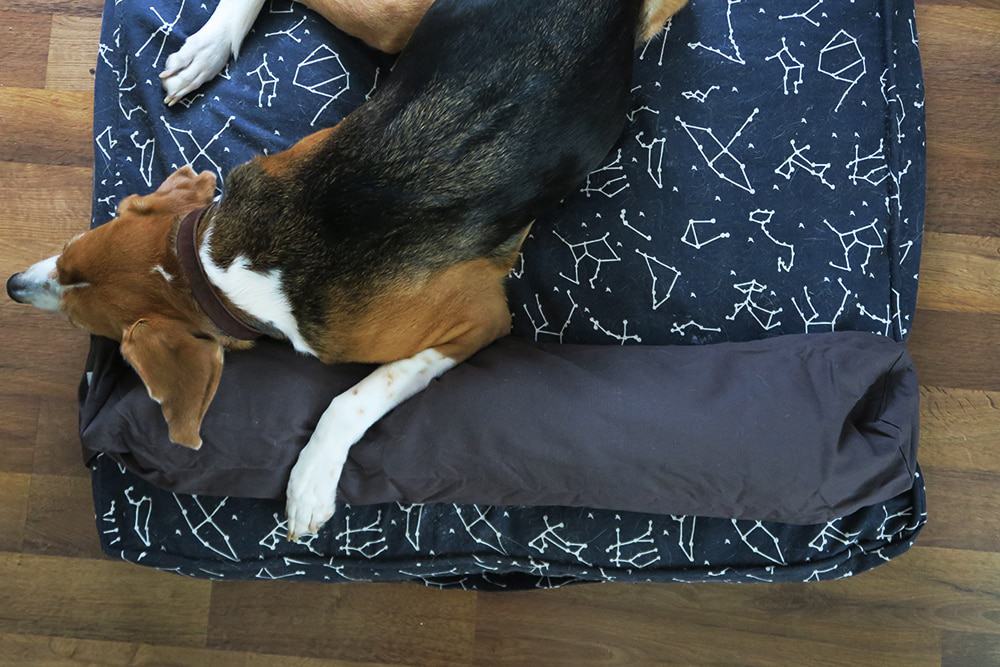 However, as much as I love our Molly Mutt duvet, I'm pretty excited to repurpose our into a crib mattress when Lily is done with it. Luckily, Molly Mutt has us covered there with the crib-e™! The crib-e™ is designed to perfectly cover a standard crib mattress which means baby mattresses don't have to end up in landfills.
It's still made of durable, washable cotton canvas and it zips open on two sides for ease of use. All you need is one of their covers, your old crib mattress and BAM! You have an eco-friendly, premium quality dog bed.
I love repurposing things, especially when it's for something we actually need and use on a regular basis. Molly Mutt helps us do that with Sookie which is why I'm SO excited to be a Brand Ambassador for them. It's a brand with products that I 100% believe in and would recommend to anyone needing a comfy bed for their furry friends.
Be sure to follow me on Instagram for more photos of our Molly Mutt duvets and why we love them so much! Also, I'll be blogging about them again in June to share our thoughts on their bolster pillow and other accessories they offer. There might be a giveaway in a few months, too. Hint hint!
Which Molly Mutt duvet is your favorite? How do you live sustainably with pets?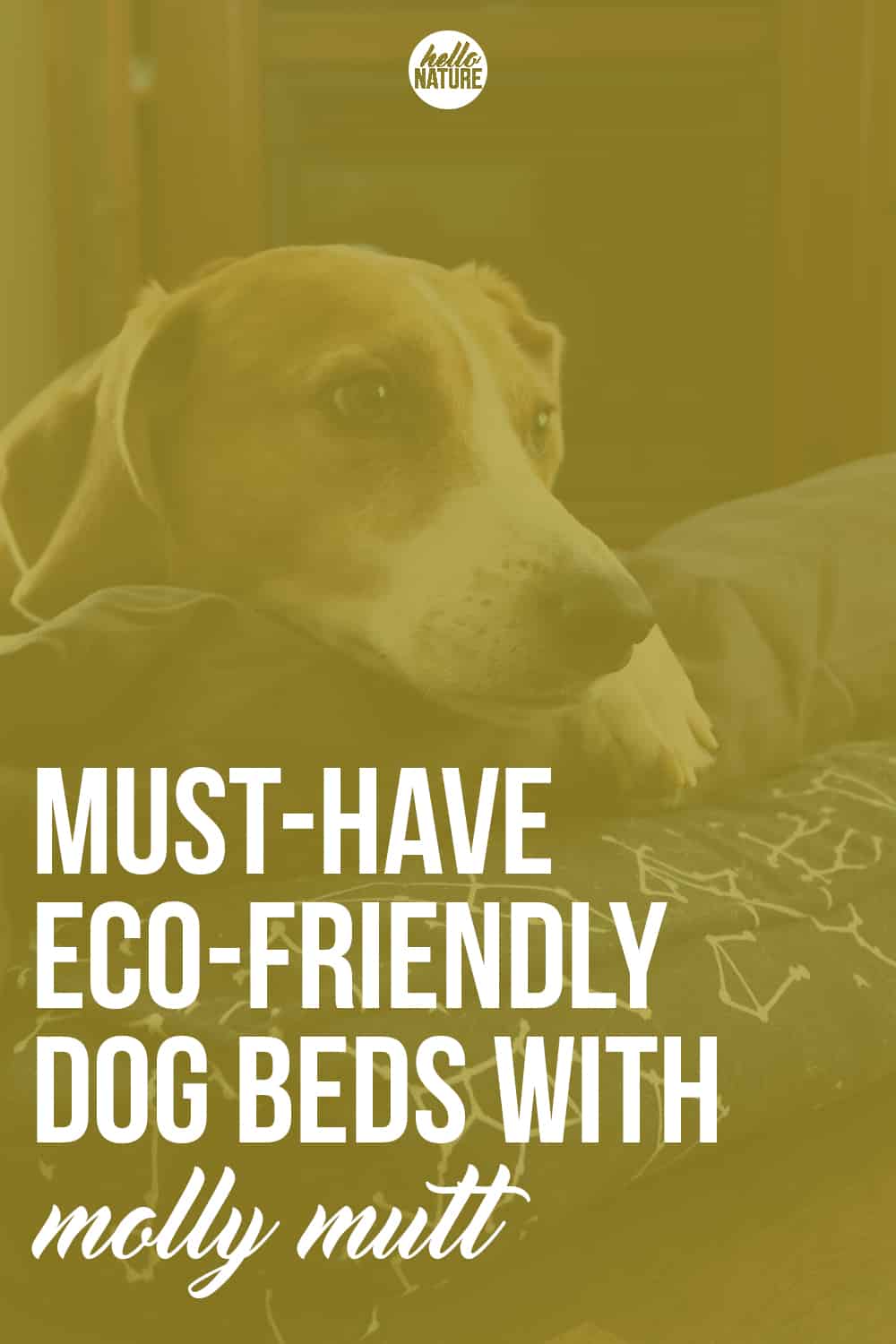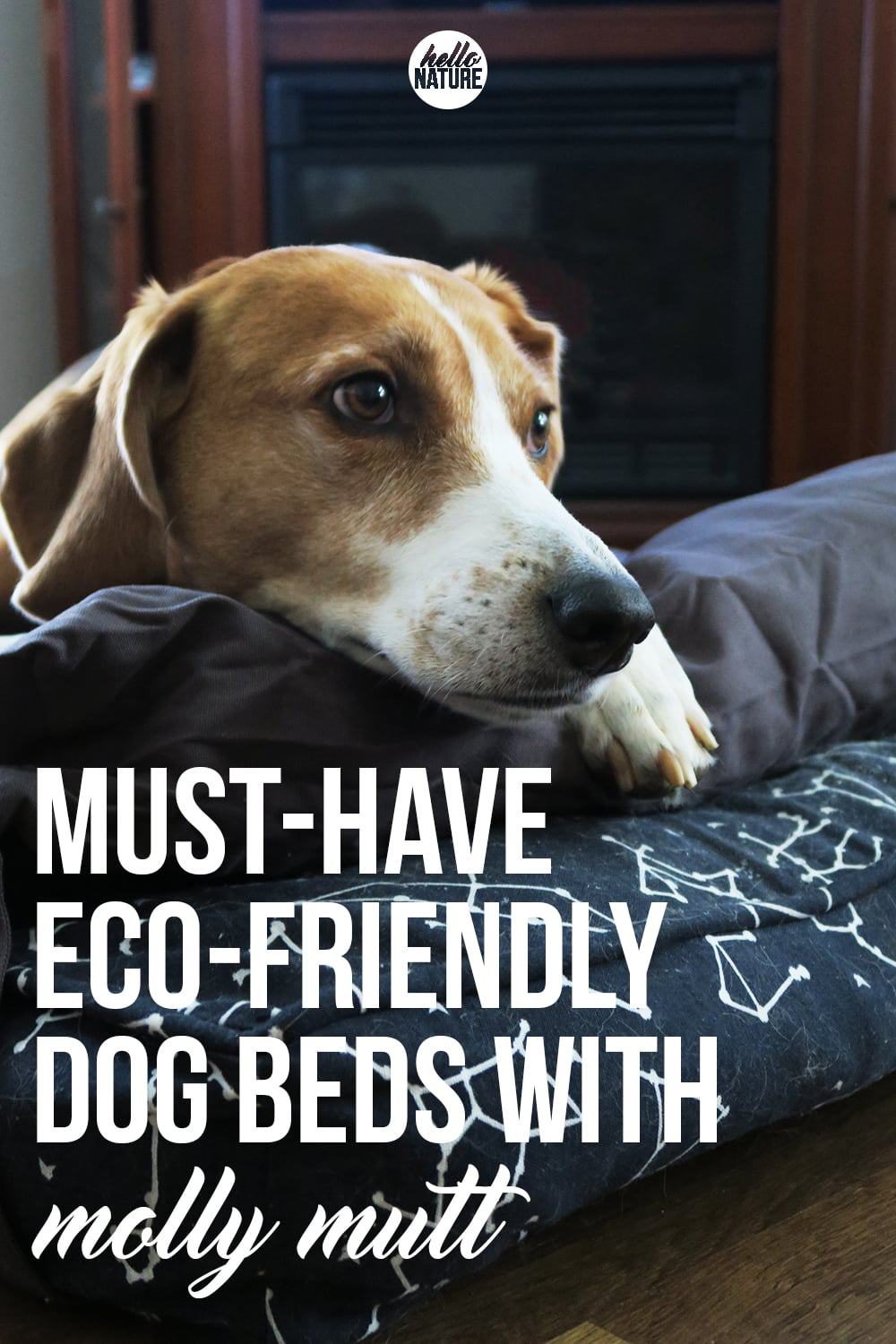 You might also like:
Five Reasons You Should Adopt a Senior Dog
Staying Active With Your Dog
How to Calm an Anxious Dog
5 Tips for Traveling with Pets in Winter
Must Have First Aid Items for Camping
DIY Pet First Aid Kit
Must Have Camping Esentials for Dogs