Getting ready to fly the friendly skies with your family? These six tips for flying with toddlers will make it easier and more enjoyable!

From airport security to flight touchdown, your trip will be even easier to navigate with these six tips for flying with toddlers. And if you're headed to an all-inclusive resort, be sure to check out this guide on how to plan an all-inclusive trip with toddlers.
1. Get to the Airport Early
Running through the airport as an adult is stressful but doable. However, when you have tiny travel companions, they can't always keep up as you try to make your rapidly departing flight. Make sure you leave your kids plenty of time to use the bathroom or change diapers, get through security, and ask questions. Traveling can be overwhelming for young children, and when you're stressed to make your flight, it can make them scared. Consider a Traveling Toddler Car Seat Accessory to make things a easier as well.
2. Keep it Light
Carrying extra bags or too much "stuff" can be burdensome when trying to keep track of little ones. It's easy to get distracted, and you may misplace a bag or even a kid! Check your bags if possible. You can save on fees with some credit cards that include free checked luggage when your purchase your airline ticket. Otherwise, choose bags that are easy to stack and roll or carry on your back. Toddler suitcases are also made for traveling light and teaching independence!
3. Plan Your Airport Route
Make sure to find out ahead of time where your gate is at. Although departure gates can change, planning your route through the airport can save time and help you navigate the busy corridors with little ones in tow. Passport holders are also a great way to stay organized.
4. Talk to Your Child About Security
Metal detectors and TSA agents can be scary for first-time toddler travelers. Let your kids know that all the procedures are designed to keep the airport safe, and teach them how to walk through security carefully and appropriately. Parents and children are subject to security screenings just like childless adults.
5. Bring Old and New Toys
Pack an old toy, stuffed animal, or favorite activity for extra comfort and familiarity on the plane. Add a new toy, quiet game or coloring book for your child to give them something exciting to do so they won't get bored.
6. Embrace Technology
Bring a tablet or DVD player with movies to keep your toddler occupied. Some flights have wifi available but don't count on it. Download movies to your tablet or phone, so they may be watched without a connection while electronics can be used in flight.
7. Keep it Comfy
Bring along a neck pillow or a blanket to help your child feel safe, secure, and comfortable on the plane. Even if your child is young enough to fly on your lap, consider buying them their own seat. Flying with a toddler sitting on you can be quite cramped for both of you!
Taking a flight with toddlers can be tough, but there are so many things you can do to keep the trip fun and stress-free for your family. Be sure to check out these perfect travel-related products for your toddler and don't forget about these baby beach must haves on Amazon if you're headed somewhere warm!
Skip Hop Zoo Little Kid and Toddler Travel Rolling Luggage Backpack, Ages 3+, Multi Otis Owl
Richard Scarry's A Day at the Airport (Pictureback(R))
Critter Piller Kid's Neck Pillow, Blue Dog
Melissa & Doug On the Go Water Wow! Water-Reveal Activity Pad – Under the Sea
All-New Fire 7 Kids Edition Tablet, 7
What are your top tips for flying with toddlers?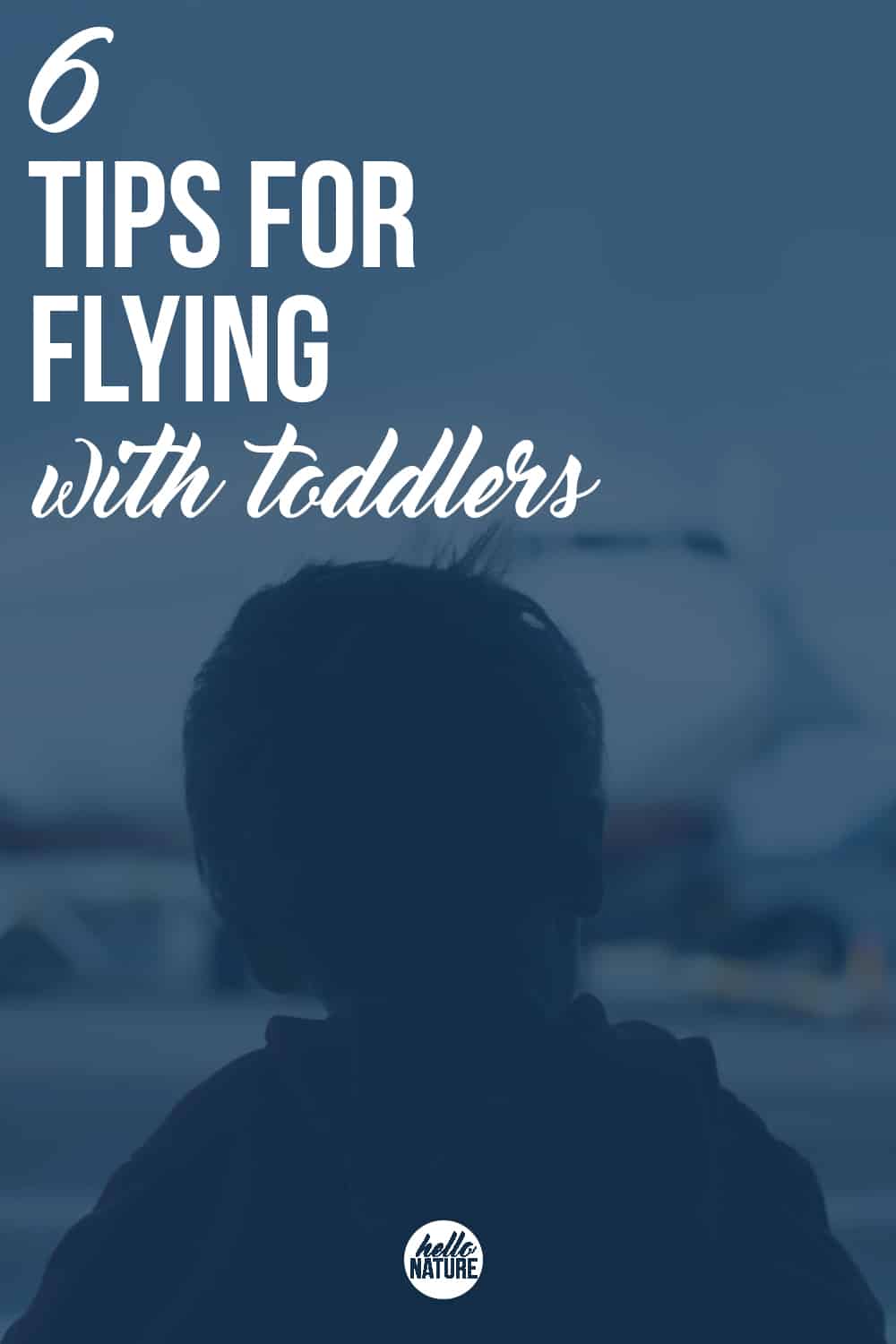 Save