Need a sweet treat when you're in TN? Visit the MoonPie General Store in Chattanooga! Delicious food and moon pies galore!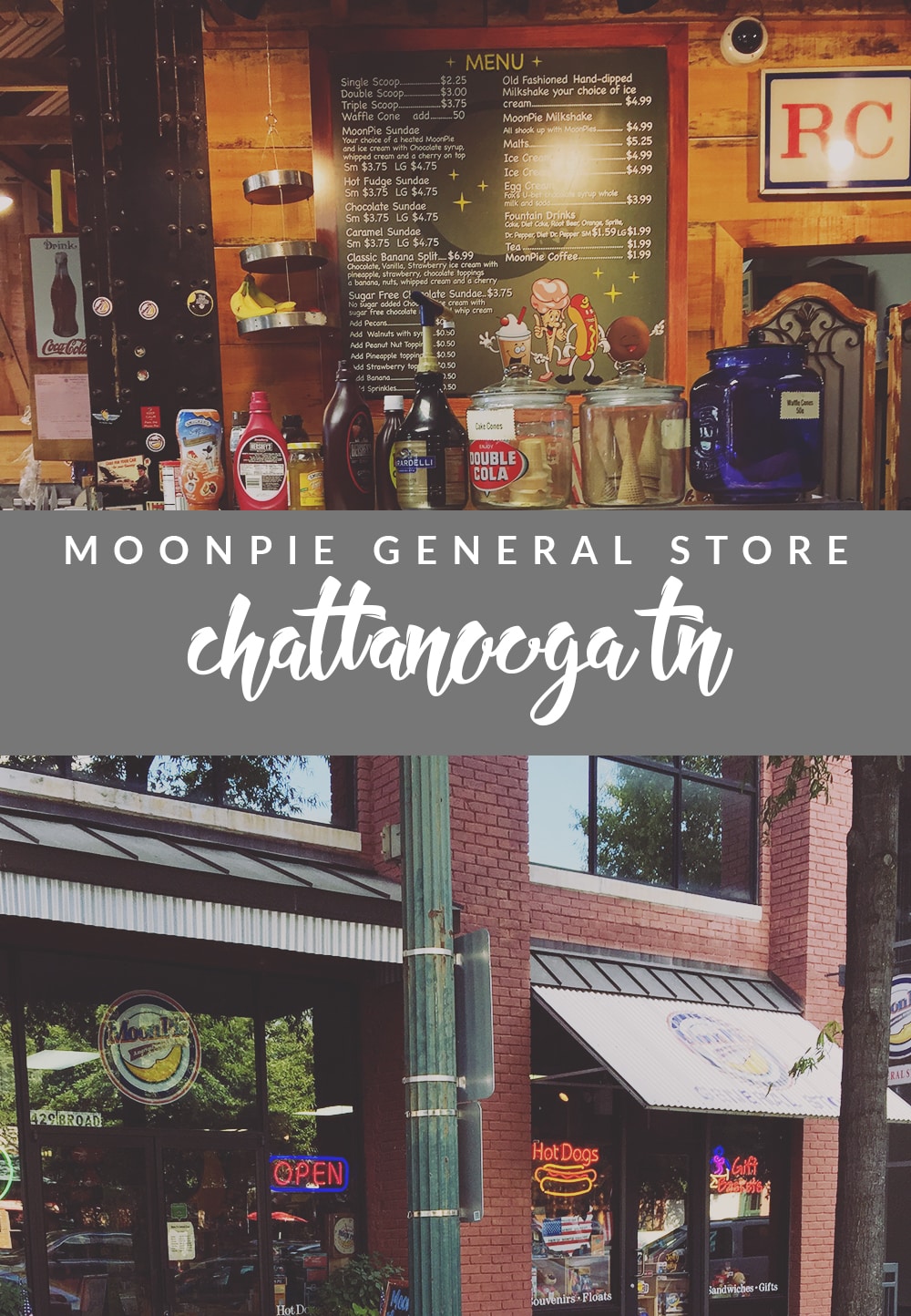 I'm finally getting around to recapping our trip to Florida from October 2015. After we got back from the trip, it wasn't long before we found out I was pregnant so I'm okay with the excuse. But truly – this was by far one of the best trips we have ever taken!
Quick refresher: We drove all the way from NE Wisconsin down to the Southern most point of the United States down in Key West. It was the longest road trip we've ever done, but it was so much fun and I cannot wait to share the rest of the trip here!
Our first stop was the MoonPie General Store in Chattanooga, TN. It was nearly the halfway point for us and provided a much needed (and delicious!) break for us from the vehicle. I'd read about it in looking for things to do in Tennessee as we originally planned to stay the night there. Instead, we made it a little further to Marietta, GA since we started out earlier than we planned on.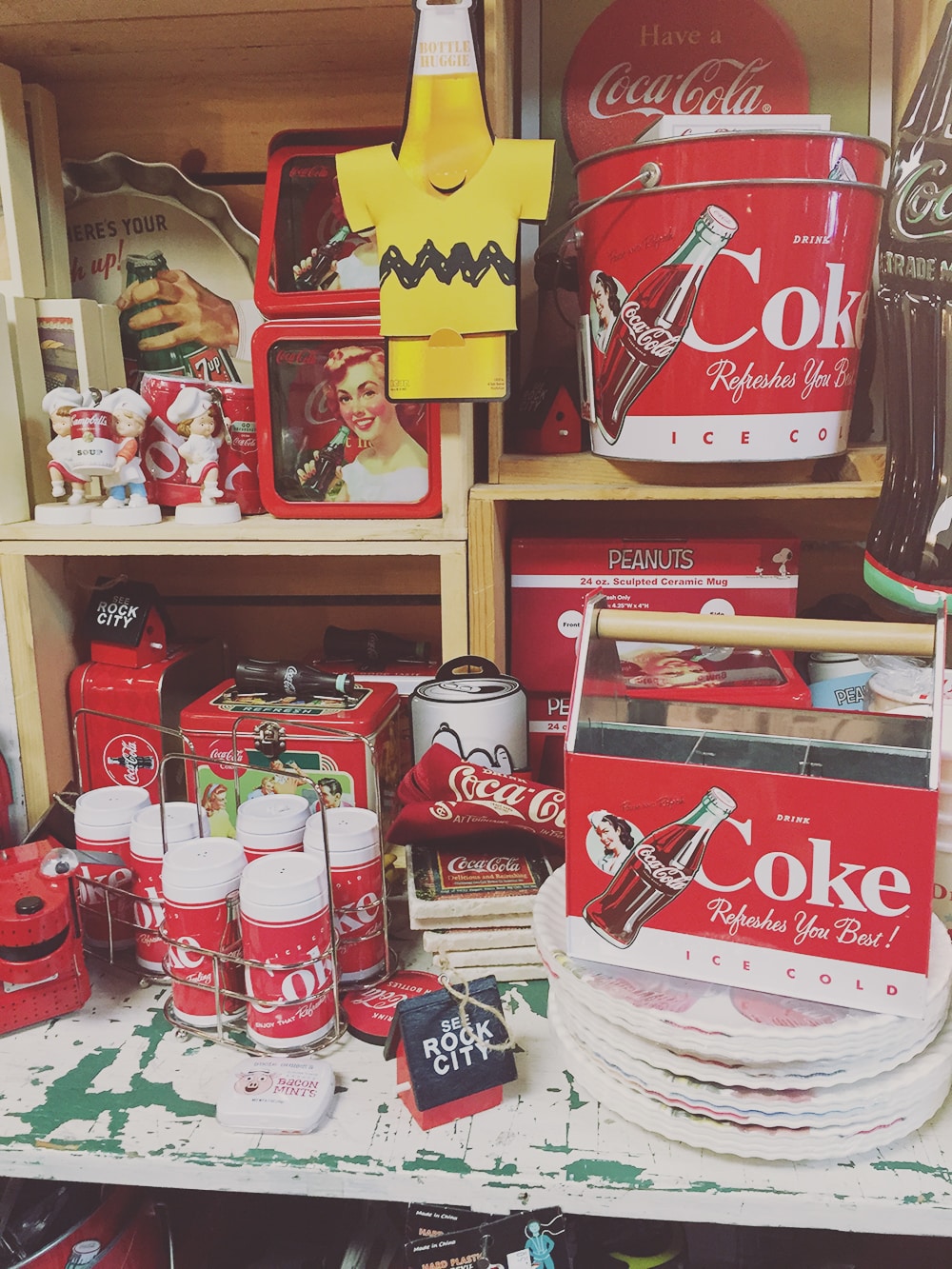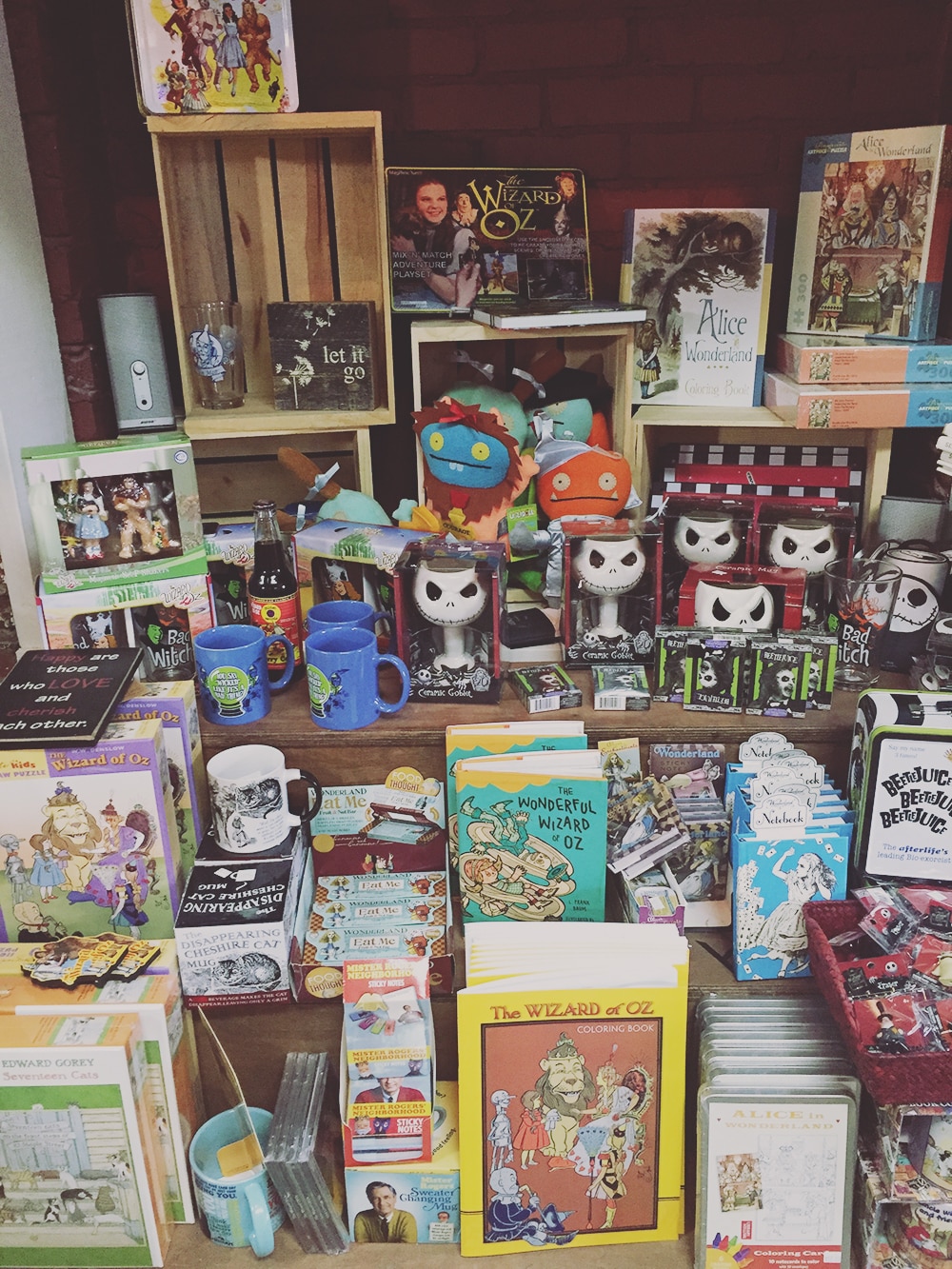 The MoonPie General Store was everything we hoped for and more. It's a smallish shop in Chattanooga, but it packs a ton into the small space. There's tons of shopping opportunities for the whole family, gifts galore, and a pretty extensive menu. And of course, moon pies galore: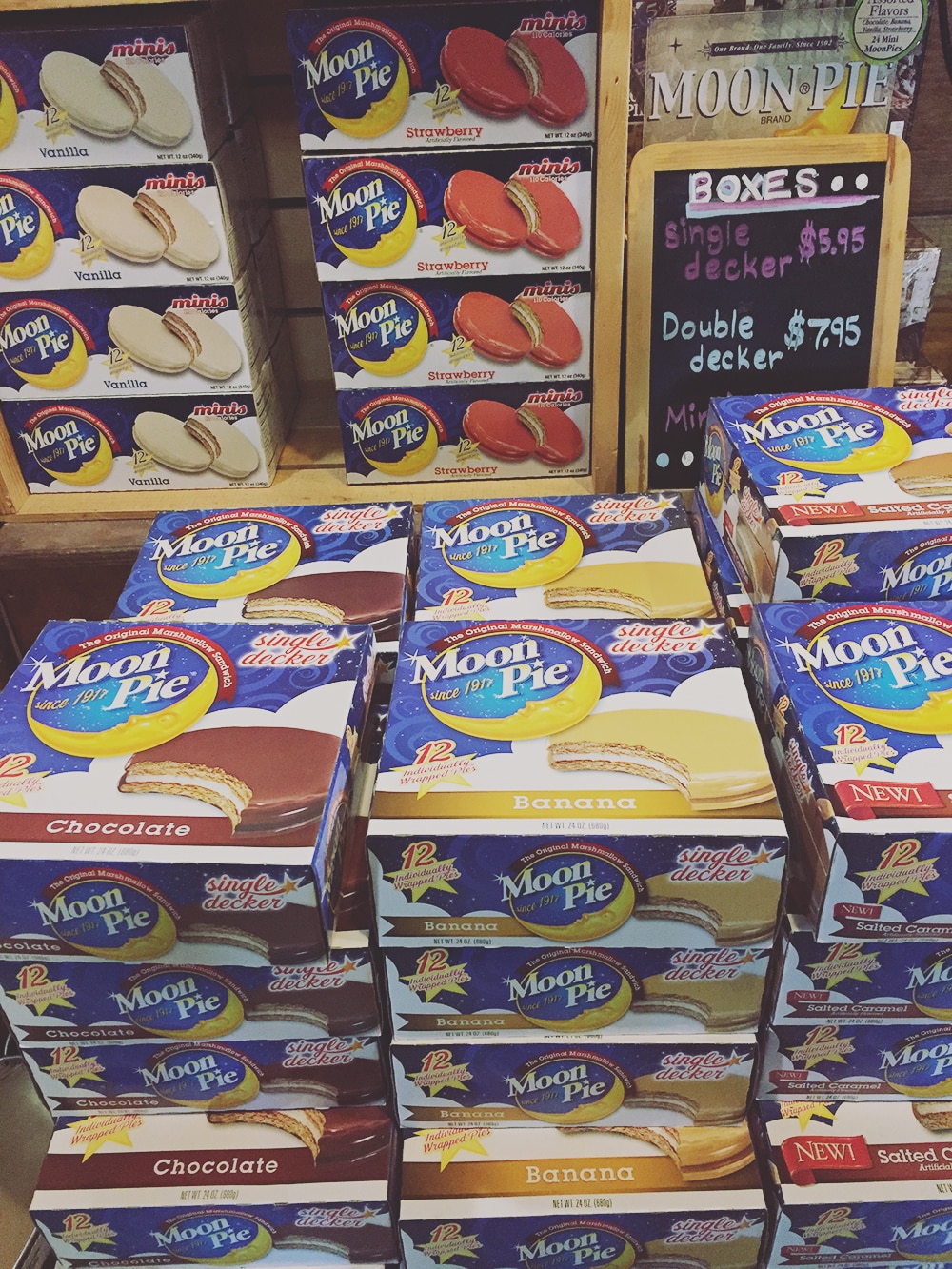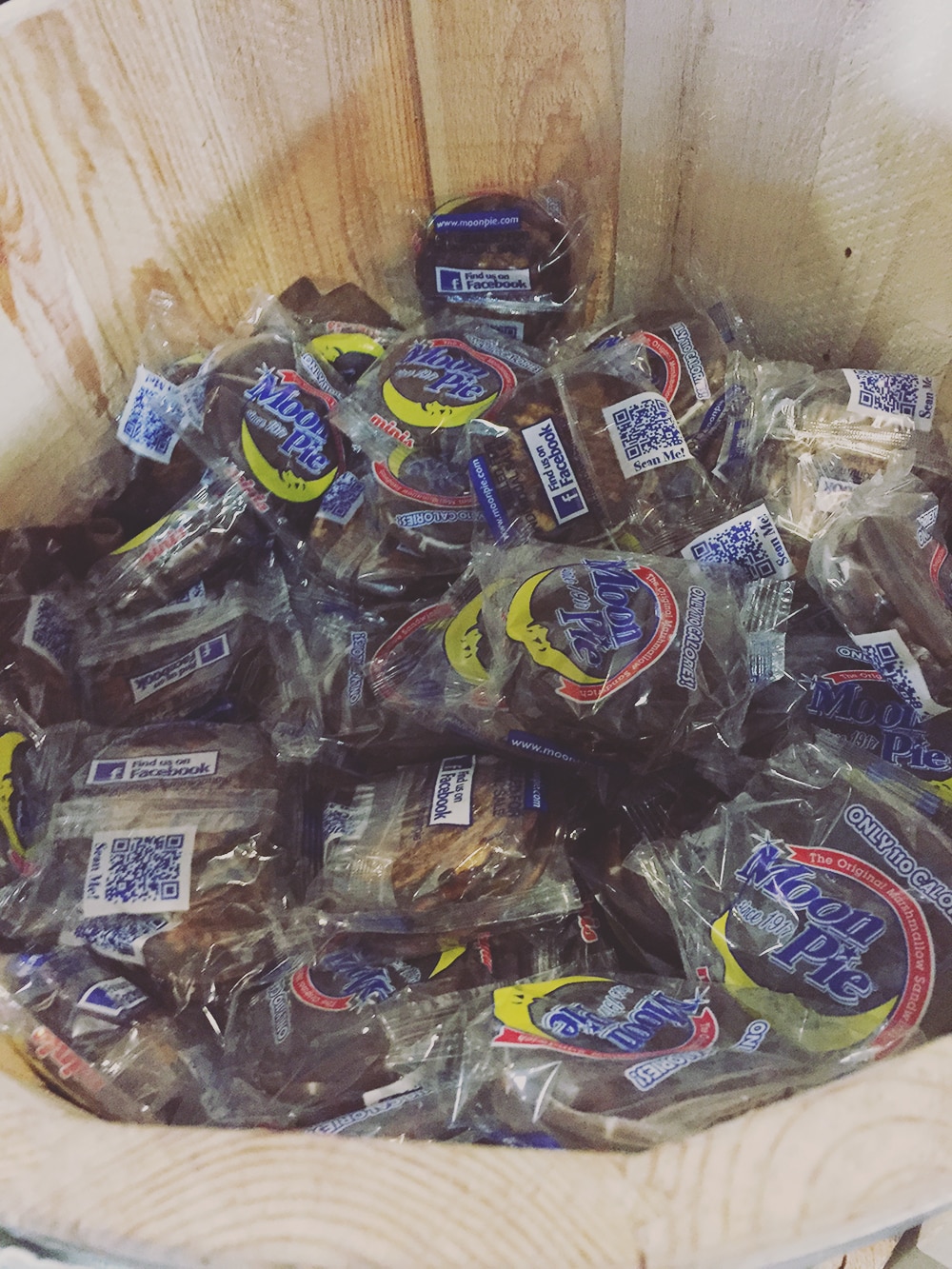 I actually hate banana flavored anything, but I fell deeply in love with the banana moon pies on this trip. I don't know what it was, but there was something about them that just makes my mouth water as I'm thinking about them again. Maybe it had to do with this ridiculous Moon Pie Milkshake that we got?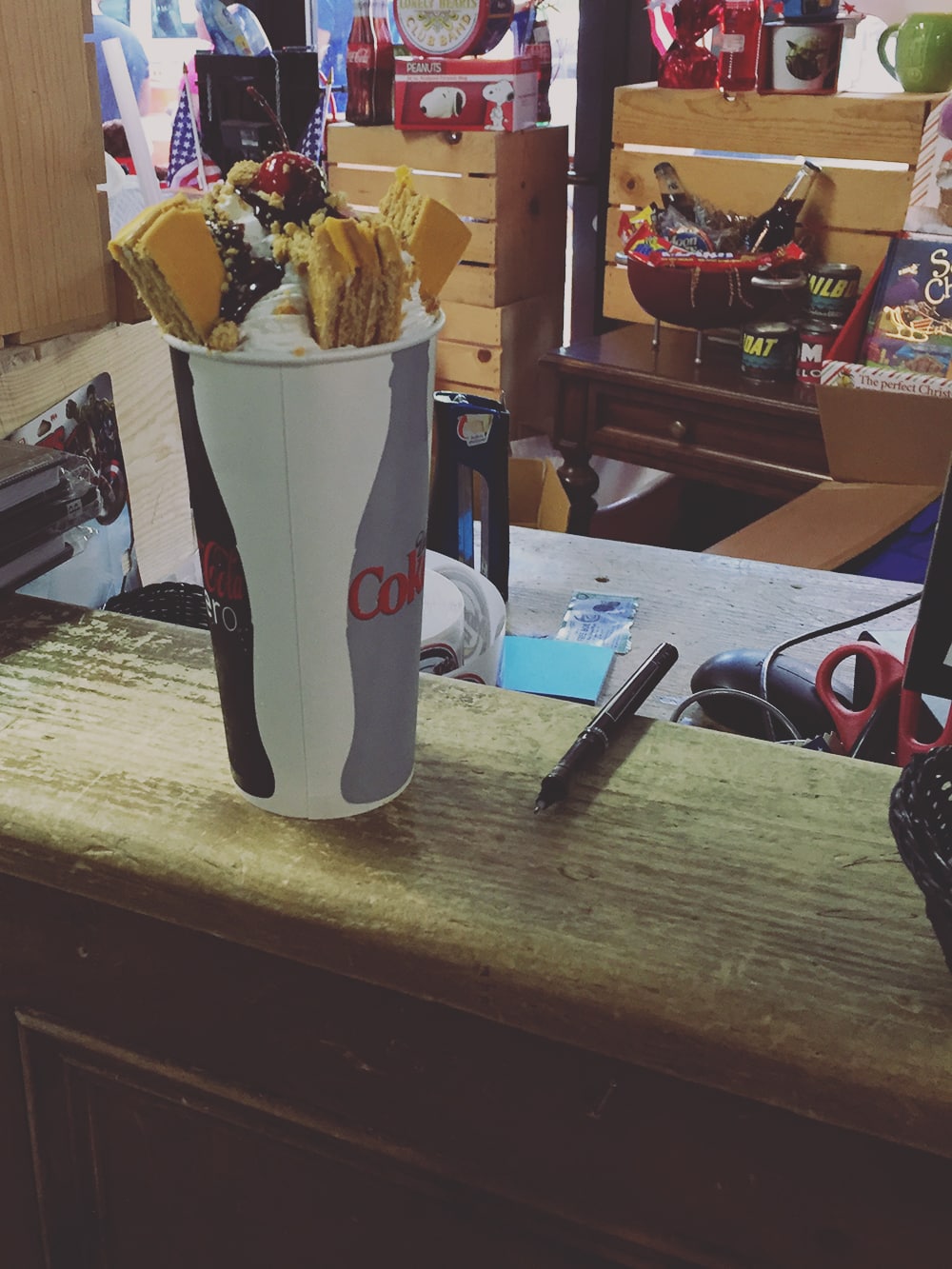 If you go, this is a MUST! It's crazy and decadent and just the kind of comfort food you need on a warm day when you've been sitting in the car for 10 hours. We got a banana chocolate milkshake and while banana chocolate milkshakes are always amazing on their own, this milkshake was a whole different level of heaven.
It was chocolate ice cream with banana moon pies mixed in with it and then of course topped with banana moon pies. We shared it, but I'm fairly certain I could have inhaled the entire thing on my own.
If you're ever in the area, I absolutely recommend making the stop at the MoonPie General Store in Chattanooga. The staff was super fun and friendly, the food was delicious, and the varieties of moon pies obviously cannot be beat. It was the perfect break for a long drive and left us with quite a few mini moon pies to indulge in for the rest of the trip!
MoonPie General Store in Chattanooga Info
WHERE: 429 Broad St, Chattanooga, TN 37402
HOURS: 9:30AM to 9PM most days
Find them online, too!
Let's Chat!
Have you ever visited the MoonPie General Store in Chattanooga? What's your favorite moon pie flavor? What are your favorite types of places to take breaks at during long road trips?