This post was created as part of the #NOWWellness Blogger Ambassador Campaign in which I am a financially compensated blogger ambassador. The opinions are my own and based on my own experience.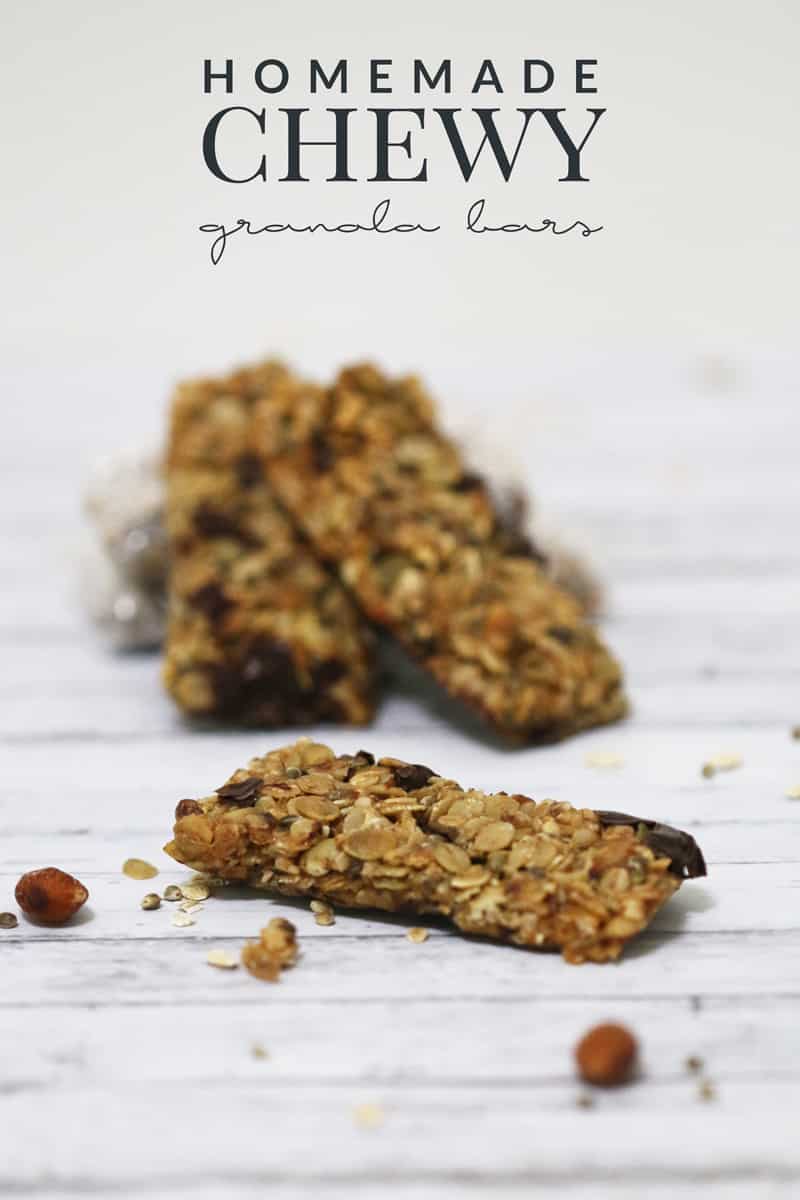 Granola bars are one of my go-to foods for our travels. They're perfect for road trips, hikes, kayaking – anything really! Not only that, but the fact that there are so many variations of them means I'm never bored with what I'm eating.
However, store-bought granola bars are less than ideal. They're filled with unnecessary ingredients and are not that cheap, especially for the higher quality ones. Because I wanted even more variety, wanted better ingredients, and a lower cost – I decided to make my own!
So today, I'm super excited to share with you a delicious homemade chewy granola bar recipe.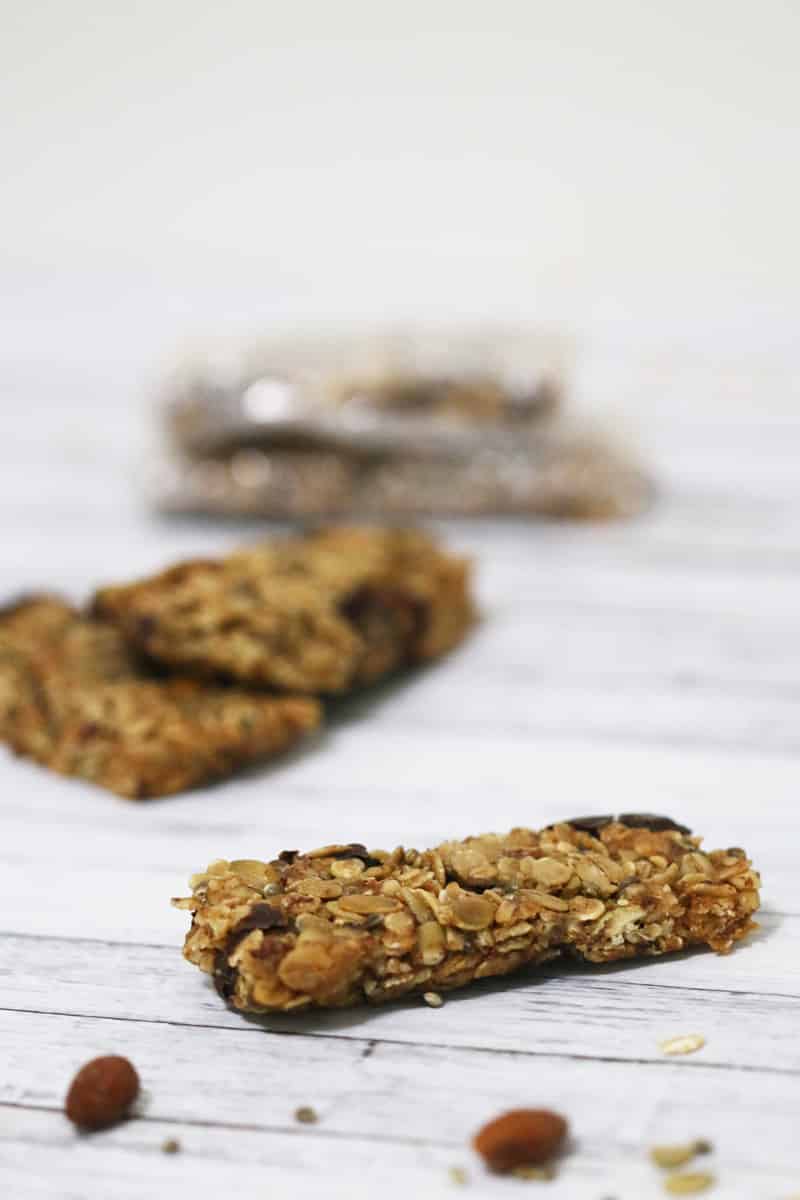 One of the reasons I love this recipe is because it's really versatile. Don't have almonds? Add walnuts instead. Don't like coconut? Add some more pepitas. Don't get me wrong – I absolutely love this recipe as is. And I don't know that I'll be making it any other way any time soon. But depending on what you have on hand or your preferences, you can easily mix up the ingredients.
As much as this recipe has quite a few ingredients, it's super easy. Just a bit of measuring and mixing! Some of the ingredients I used are from one of my favorite food brands: NOW Foods. I used their Gluten Free All-Purpose Flour, Avocado Oil and their tasty toasted Hemp Seeds. I love the quality of all of their products and really think that they help bring this recipe together. If you're looking for some of the other NOW Foods products, I used their quinoa for my stuffed peppers recipe that I shared over the weekend. SO good!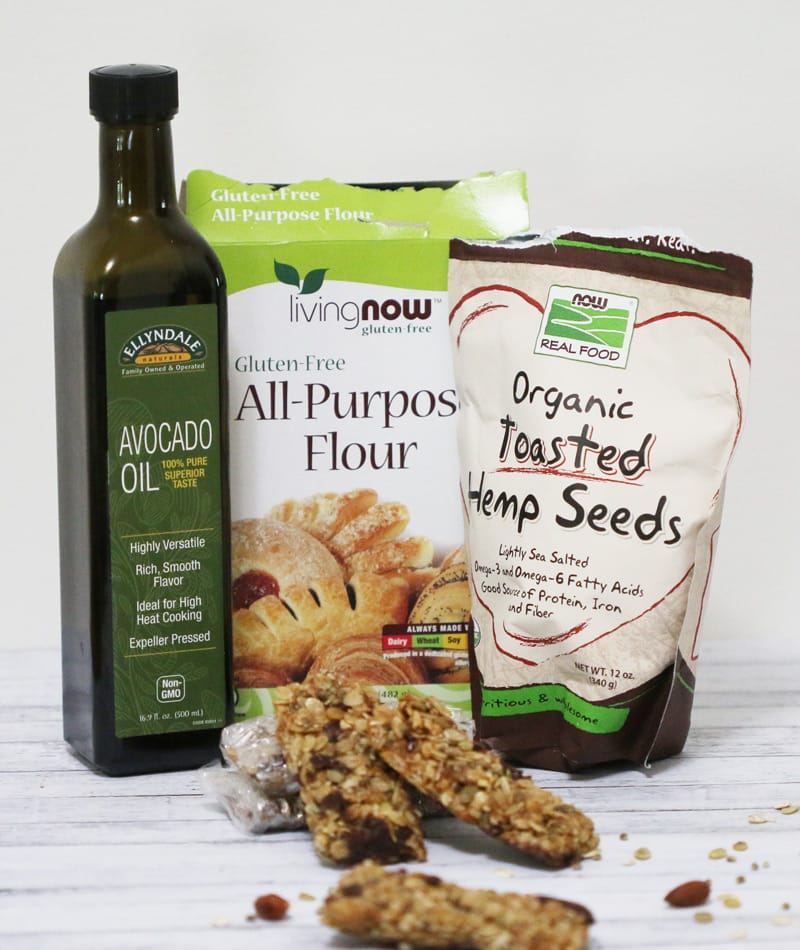 Chewy Homemade Granola Bars
Ingredients
1 1/2

Cup

Rolled Oats

1/3

Cup

Living Now All-Purpose Flour

1/4

Cup

Coconut Sugar

1/4

Tsp

Salt

1/2

Cup

Semi-Sweet Chocolate Chips

1/4

Cup

NOW Foods Toasted Hemp Seeds

1/4

Cup

Unsweetened Coconut

1/4

Cup

Chopped Almonds

1/4

Cup

Pepitas

1/3

Cup

Honey

1/4

Cup

Ellyndale Naturals Avocado Oil

2

Tbsp

Sunbutter

1

Tsp

Vanilla
Instructions
Preheat the oven to 350F.

Combine the dry ingredients together and mix thoroughly.

Add in the wet ingredients and stir until combined.

Lay a piece of parchment paper over a casserole dish and heavily grease with cooking spray.

Spread the mixture over the parchment paper and smooth.

Bake for 25 minutes or until the oats have turned golden brown.

Let cool completely and remove the parchment paper with the granola bar mixture by lifting up on both sides of the paper.

Cut into 14 granola bars and wrap with plastic wrap.
Recipe Notes
Be sure to heavily grease the parchment paper or else the granola bars will stick to it when you try to remove it.
Let the granola bars cool completely as they will not stick together if you don't. I like to put it in the fridge and then cut once the chocolate has solidified.
Keep the granola bars in the fridge if you'd like a less chewy version of this granola bar.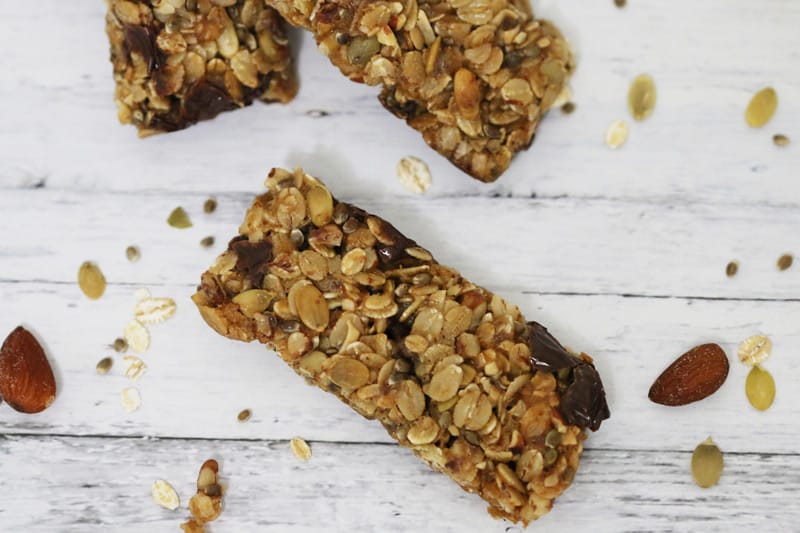 These chewy homemade granola bars are perfect for a small breakfast, a quick snack, or wherever your wanderlust may take you. Enjoy!
I'd love to know: what ingredients would you add in your homemade chewy granola bar?
If you liked this post, you might also like: