This post was created as part of the #NOWWellness Blogger Ambassador Campaign in which I am a financially compensated blogger ambassador. The opinions are my own and based on my own experience.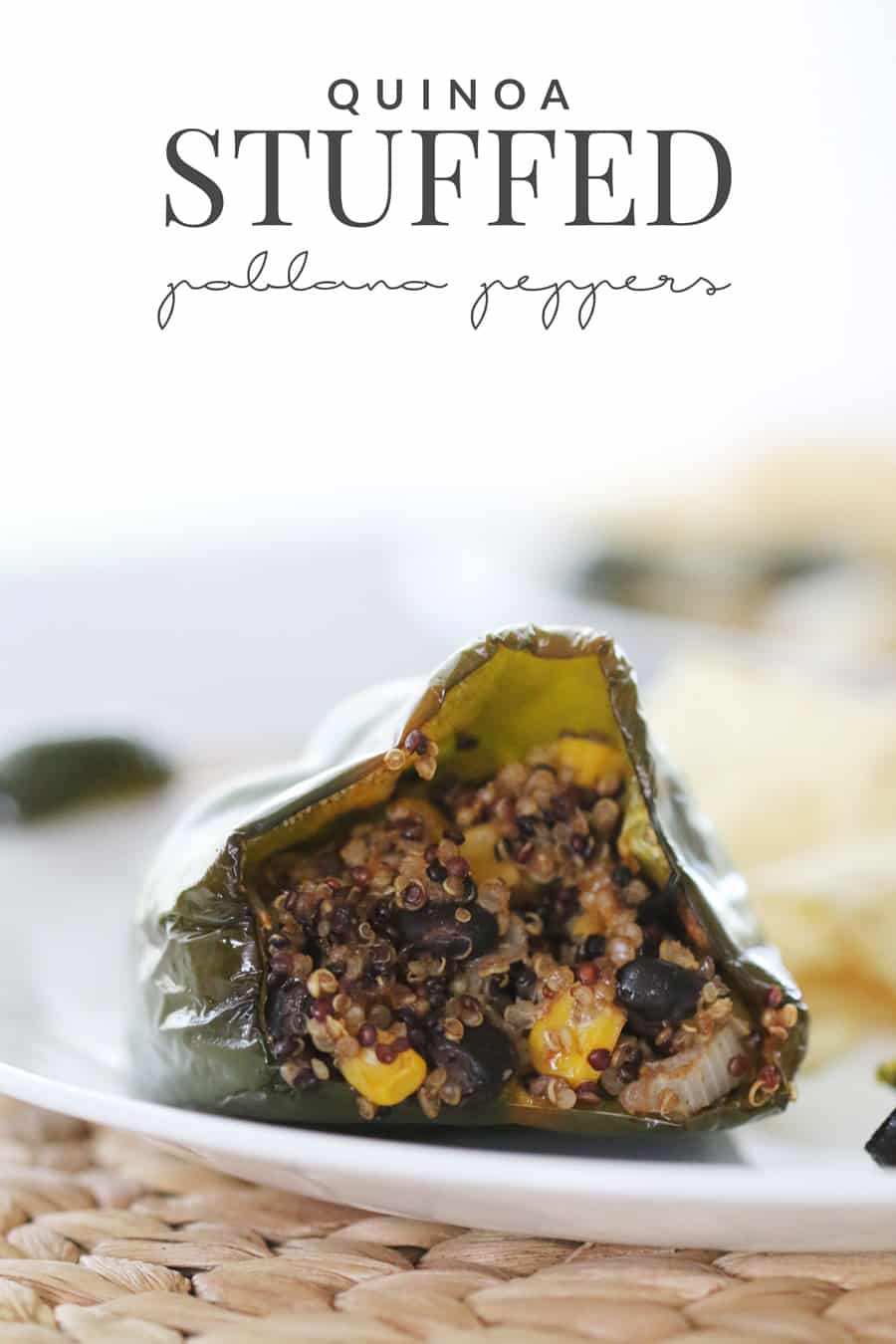 Up until a few years ago, I had never tried quinoa. I'm not sure why, honestly. I'll blame it on not wanting to eat something I couldn't pronounce. I've since tried it (and learned to pronounce it) and have come to love it! I can think of a few of my favorite dishes that have quinoa in them and the quinoa really makes it even more delicious.
Just like it does in this dish! Be sure to check out these other easy recipes, too.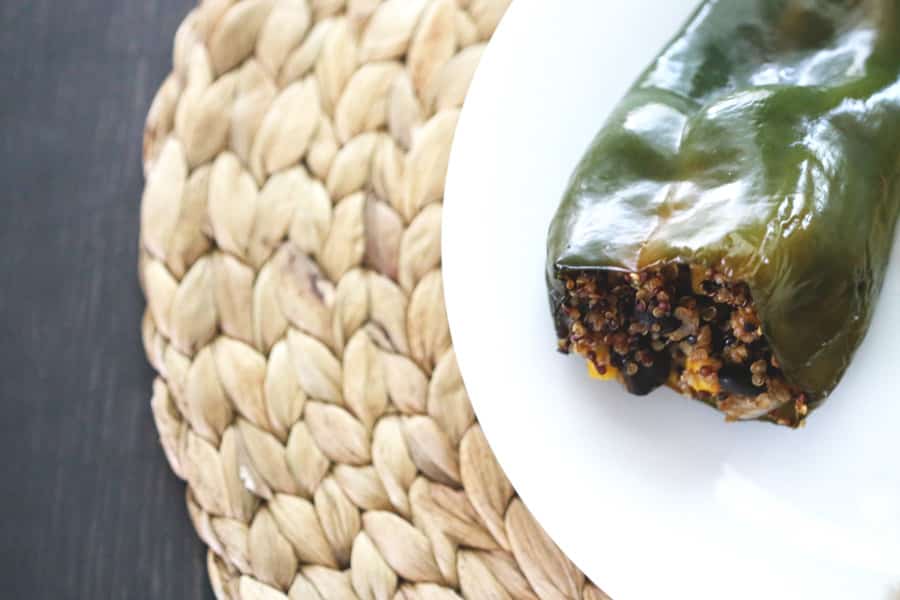 These quinoa stuffed peppers are absolutely amazing. Especially for those of you that are in a household that's divided on how spicy things should be. I opt for the least amount of spice side of the scale while Nathan prefers a lot more heat. These are perfect for that because you can remove all the seeds from the poblano for a nearly spice-free dish or leave them in for those that opt for the heat!
On top of that, this meal is really healthy and filling which is pretty much my favorite kind of meal. It's packed full of protein and these stuffed peppers are filled with my favorite quinoa from Living Now: Organic Tri-Color Quinoa! It's made without dairy, wheat, soy, nuts, and eggs and is produced in a dedicated gluten-free, allergy-friendly facility. Awesome, right?! Living Now has tons of other gluten-free, delicious and nutritious foods, too. (Their flour is fantastic – I'm excited to share another recipe I have planned for next week that uses it!)
But back to the easy, yummy quinoa stuffed peppers.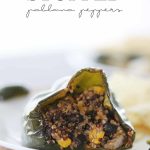 Quinoa Stuffed Peppers
Ingredients
4

Poblano Peppers

1/3

Cup

Corn

1/3

Cup

Black Beans

1/3

Cup

Chopped Onions

1

Cup

Cooked Quinoa

1/2

Cup

Shredded Cheese

1/2

Tsp

Cumin

1/2

Tsp

Chili Powder

1/2

Tsp

Garlic Salt
Instructions
Preheat the oven to 450F and lightly grease a cooking sheet.

Cook the quinoa according to the package. Chop the onions and cut the tops off of the poblano peppers. Remove the seeds.

Combine the onions, black beans, corn and shredded cheese. Mix in the spices.

Once the quinoa is fully cooked, combine it with the rest of the ingredients and mix thoroughly.

Divide the mixture into four and fill each pepper with a quart of the mixture.

Place the peppers on the cookie sheet and cook for 30 minutes.

Enjoy!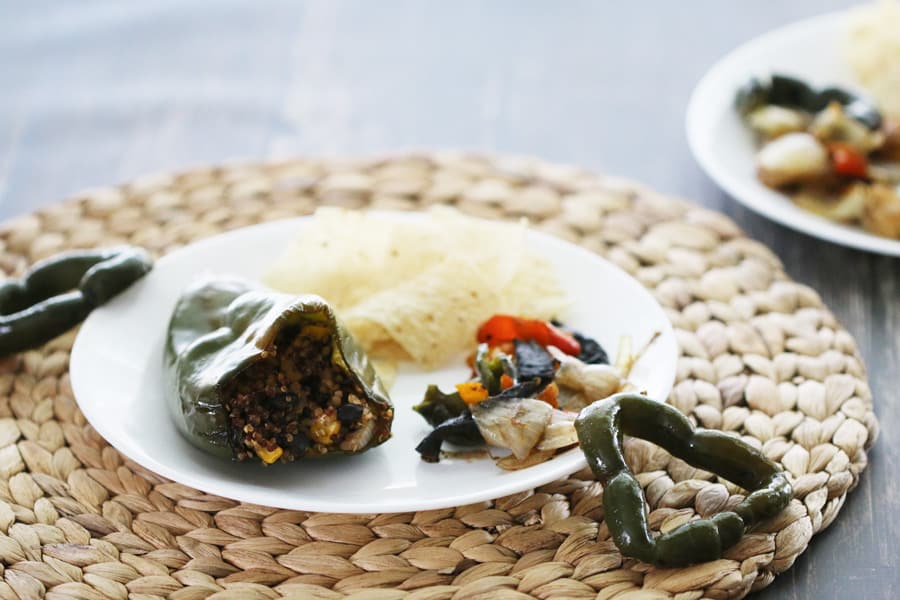 YUM, right?!
Other than the poblano peppers, we always have the other ingredients in our house (including that delicious quinoa!) so this has become a staple for us.
I'd love to know: what's your favorite way to eat quinoa?
If you liked this recipe, you might also like: