Inside this post: Learn how to make slow cooker mulled apple cider with a twist that's perfect for cozy weekends spent inside.
Pumpkin spice may be all the rage come fall, but I'd take mugs full of apple cider over pumpkin spice lattes any day of the week. Especially hot mulled apple cider.
Don't get me wrong. I would easily eat pumpkin pie over apple pie, but when it comes to the smell and taste of warm fall and winter beverages – my vote is everything apple.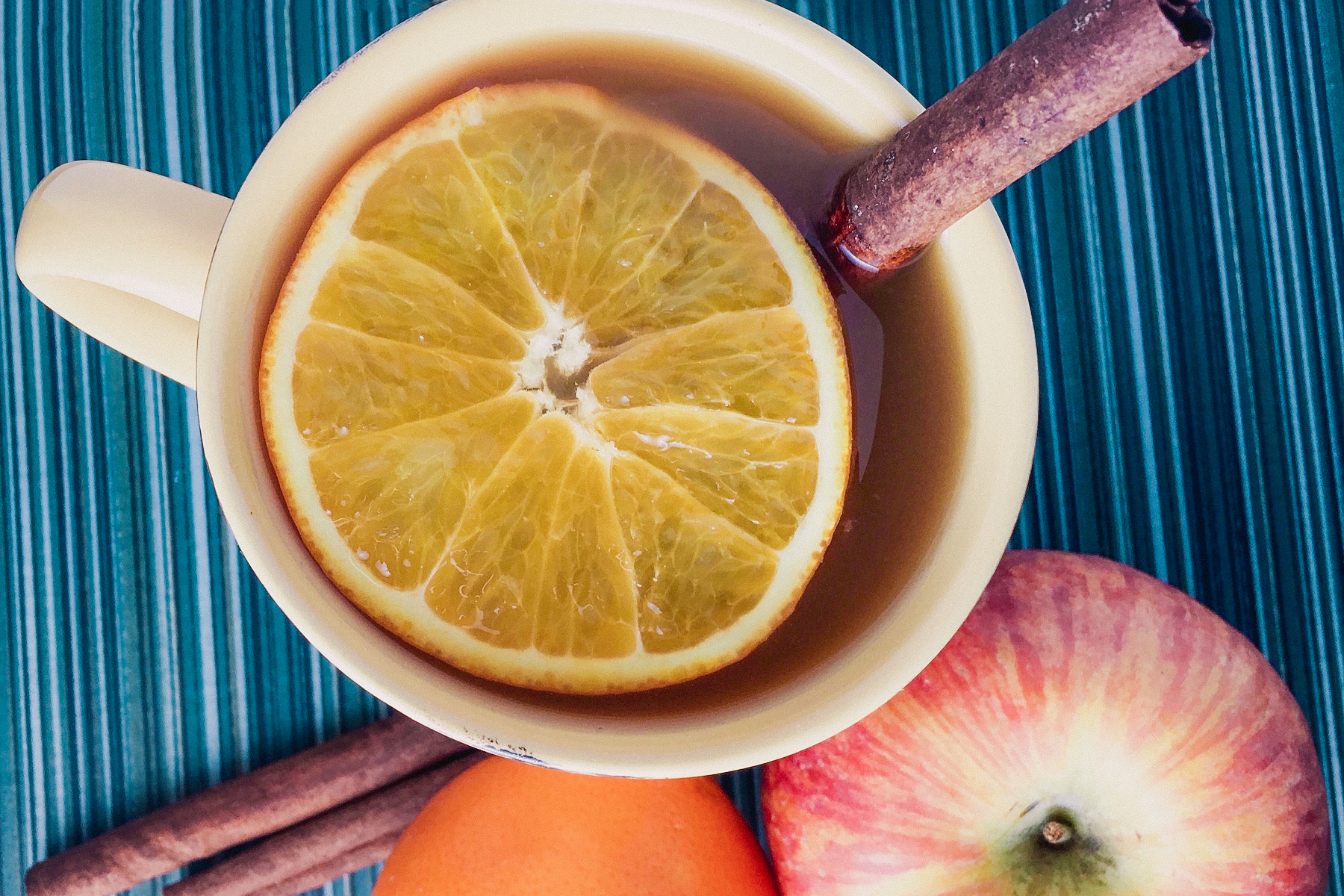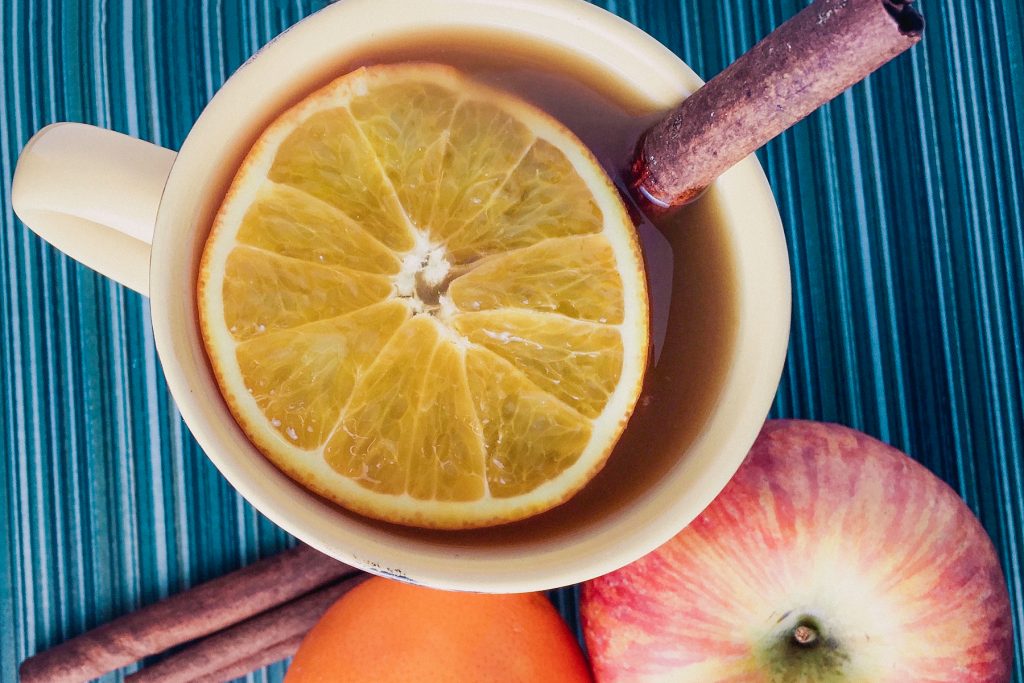 So I'm really excited about this easy to put together, make your entire house smell like fall mulled apple cider crock pot recipe. Not only is the flavor fantastic, but I love that it's a set-it-and-forget-it recipe. With the help of a crockpot with a locking lid, it's the perfect tailgating and potluck drink, too.
Looking for an inexpensive slow cooker that won't break the bank? Consider the Crock Pot Cook and Carry Programmable Slow Cooker. With it's digital timer and locking lid, it's perfect for taking this hot mulled apple cider crock pot recipe on the go.
This recipe is not just your average hot mulled apple cider recipe. There's one extra ingredient that boosts the flavor and adds a unique twist on your average mulled apple cider recipe.
With the addition of five spice powder, it adds a little something special to an already amazing flavor combination. Normally pumpkin pie spices are used, but the five spice powder just builds in a more robust fall flavor profile.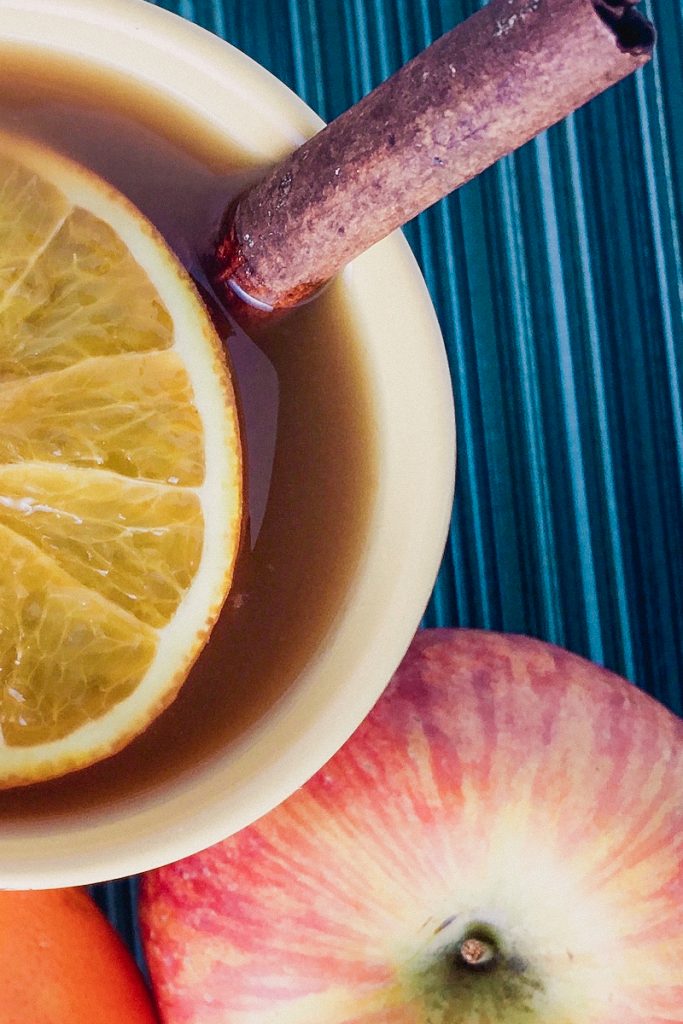 If you're unfamiliar with five spice powder (and why it would be a great addition for mulled apple cider), here's a quick rundown of it. Chinese five-spice powder is a blend of five or more spices (clever name, right?) that are used predominately in Chinese cooking.
While the ingredients may vary, common spices in five spice include a combination of the following spices:
Star anise
Cloves
Chinese cinnamon
Sichuan pepper
Fennel
Ginger
Nutmeg
Turmeric
Licorice
Mandarin orange peel
As you can see, these spices are perfect for this hot fall beverage! These spices are perfectly paired with apple and the other flavors used for this crock pot mulled apple cider recipe.
You can make your own five spice powder or buy five spice powder online (or at some local grocery stores.) And if you're looking for other ways to use five spice powder so it doesn't sit around collecting dust, consider using it as a spice rub, in cocktails, or in fried food batter. It would also be a delicious addition to your favorite fall baked goods!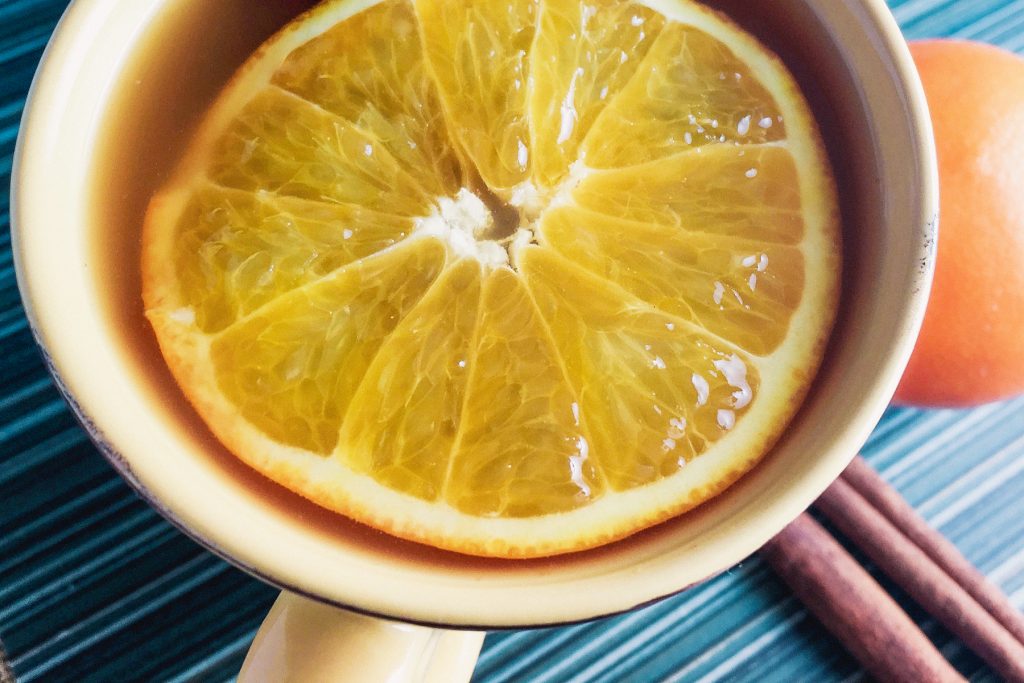 One of my favorite things about this easy mulled apple cider recipe is the aroma that fills our home every time we make it. Between the five spice, cinnamon, apple and orange flavors – it's such an inviting smell in our house. It's the perfect thing to make on breezy fall days or when you're curling up with a good book in front of the fireplace.
And if you want to wow your company this fall and winter, throw this slow cooker mulled apple cider recipe together and let it simmer in the background. A cozy atmosphere is pretty much guaranteed with this scent filling your home.
Mulled Apple Cider Crock Pot Recipe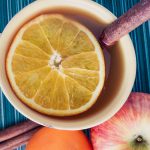 Mulled Apple Cider Crock Pot Recipe
An easy mulled apple cider recipe with a twist that you can make with a slow cooker.
Ingredients
1/2

Gallon

Apple Cider

1

Medium

Orange

Sliced

1/2

Cup

Orange Juice

3

Whole

Cinnamon Sticks

10

Whole

Cloves

2

Tsp

Ground Cinnamon

2

Tsp

Five Spice Powder
Instructions
Combine all of the ingredients in a slow cooker and stir to combine.

Cover and cook on high for 3-4 hours or on low for 6-7 hours.

When the mulled apple cider is finished, strain the mulled apple cider and discar the cinnamon sticks, orange slices, and cloves.

Pour the mulled apple cider into mugs. Serve with fresh orange slices and/or fresh cinnamon sticks (optional).
Other easy fall drinks you might like: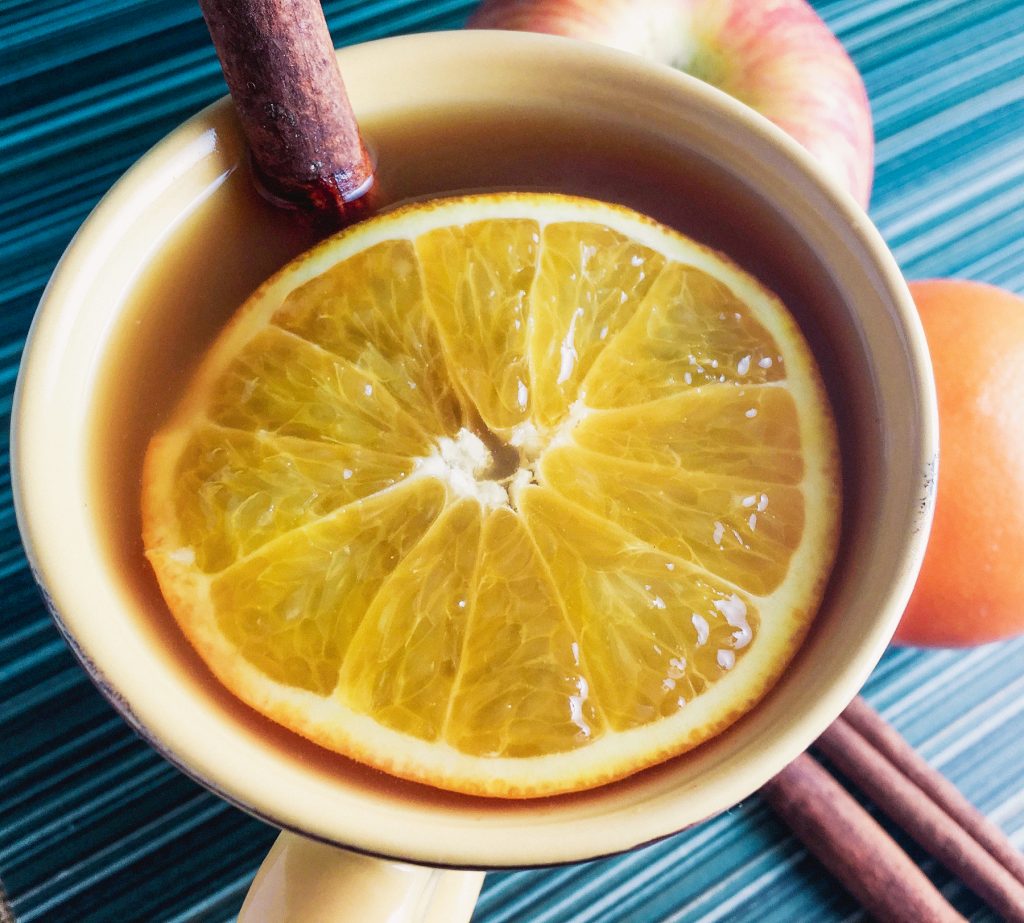 Don't lose this recipe! Pin this easy mulled apple cider recipe to your favorite Pinterest board by clicking on the pin below.