Enjoy one of the best flavors of Fall in this Salted Caramel Latte Milkshake made with frozen yogurt!
This time of year brings some of my favorite flavors to dishes and drinks everywhere we go. From pumpkin to praline to baked apples and more, the Fall flavors are some of this foodie's favorites. But the one that really makes me happy?
Salted caramel.
There is something to be said about that melt in your mouth flavor, especially when it's paired with chocolate or coffee. I've been making salted caramel frappuccinos for a few weeks now, but I wanted to step it up a notch.
I thought about baking something salted caramel coffee flavored. It's that time of the year that baked goods pretty much overrun our kitchen so it made sense. But instead, I found something else that paired perfectly with my love affair with these flavors.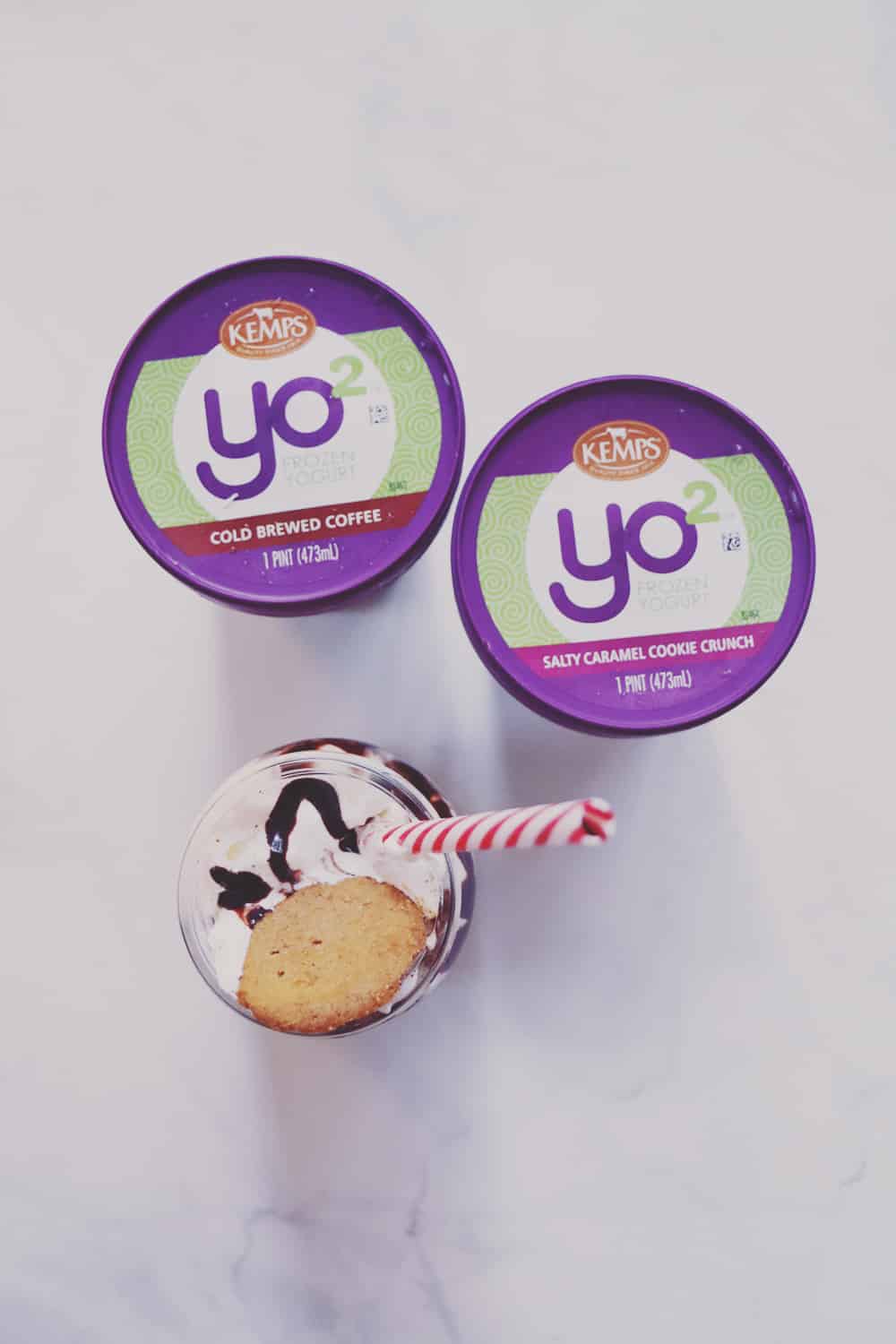 This is the smoothest, richest and creamiest frozen yogurt around. With it's clean ingredients and decadent flavors, it's a premium product in the prettiest of packages. And the Yo2 flavors? SWOON. They have so many good ones, but the ones that convinced me to skip the baked goods are Cold Brewed Coffee and Salted Caramel Cookie Crunch. Match made in heaven, right?!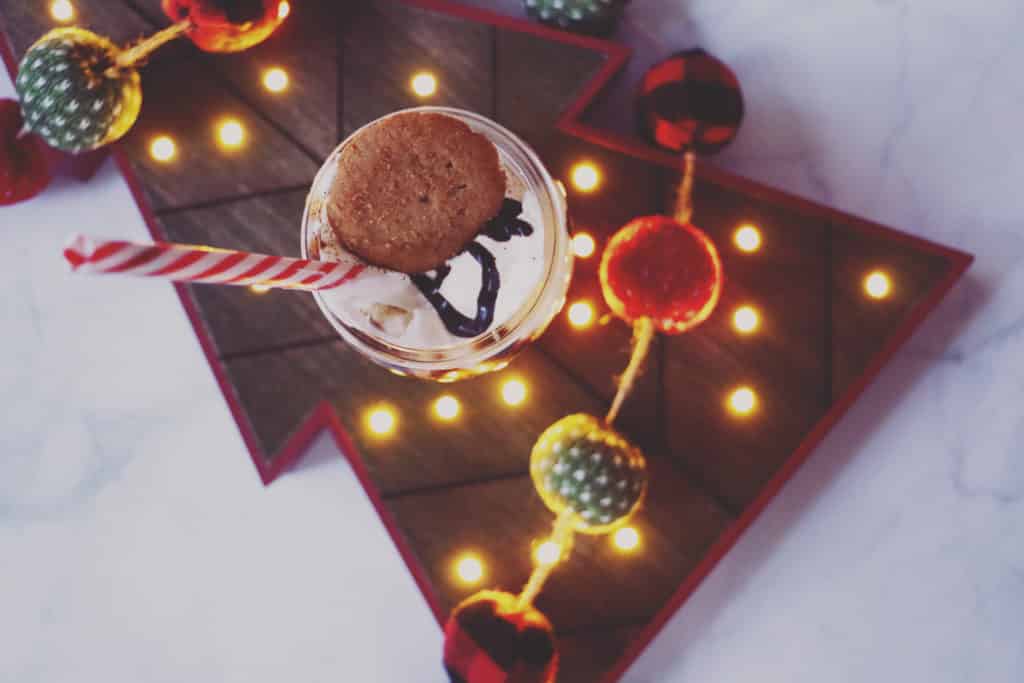 And so the idea for this Salted Caramel Milkshake was born. It's creamy and delicious and reminds me of my favorite morning drink but in the form of dessert. And it's the perfect think to indulge in any time of day. Especially after a tough day where you just want to eat your feelings and binge watch Netflix but not feel guilty about doing it.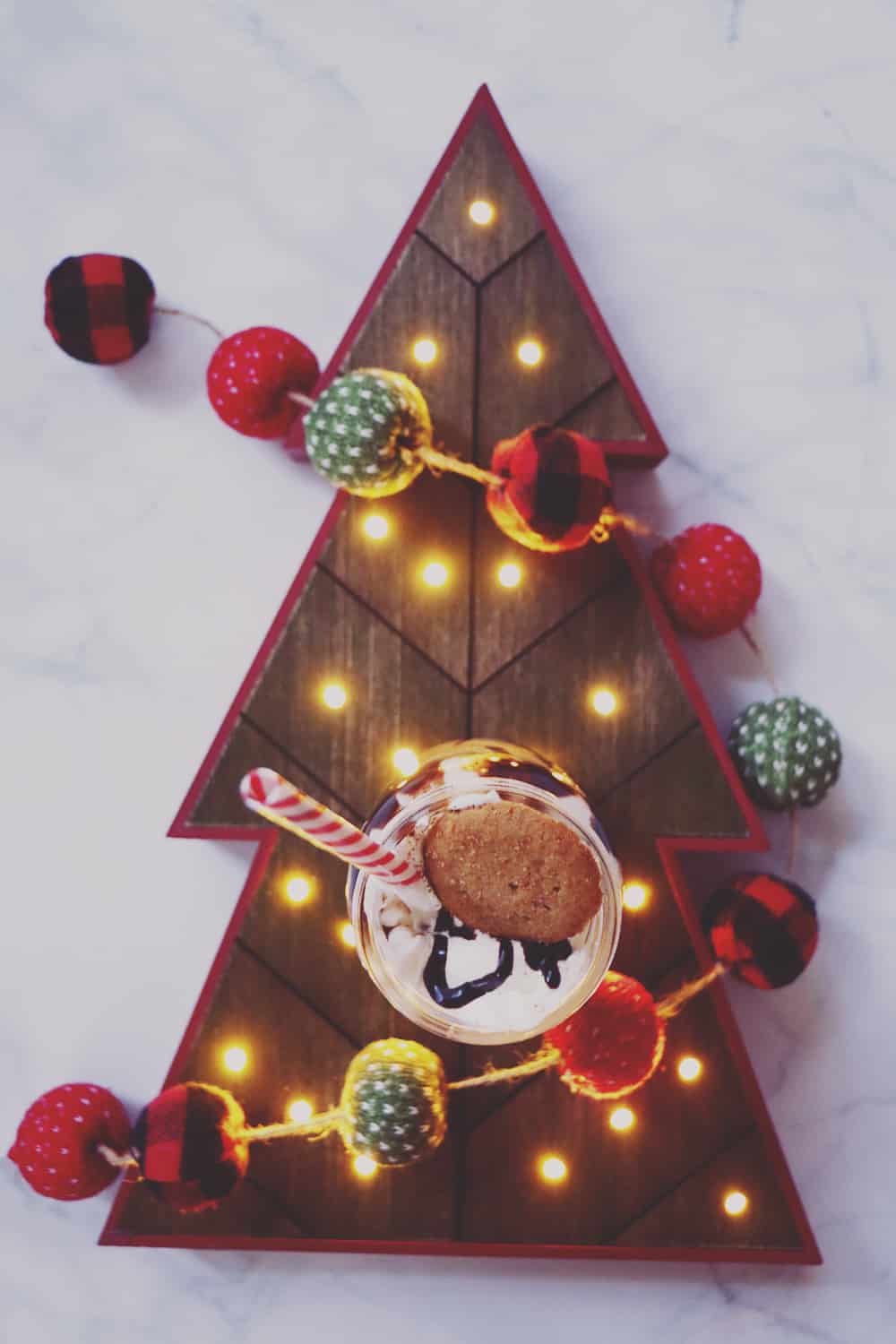 Salted Caramel Latte Milkshake Recipe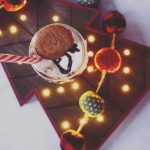 Salted Caramel Latte Milkshake Recipe
Ingredients
1

Scoop Yo2 Frozen Yogurt Cold Brewed Coffee

1

Scoop Yo2 Frozen Yogurt Salty Caramel Cookie Crunch

1

Tsp

Instant Coffee

1

Tbsp

Sugar Free Salted Caramel Syrup

1/2

Cup

Fat Free Milk

Sugar Free Chocolate Syrup

Optional

Whipped Topping

Optional
Instructions
Combine all of the ingredients in a blender and mix.

Coat the glass with the chocolate syrup. Pour drink in the glass.

Top with whipped topping, chocolate syrup and a cookie if desired.
Want to make your own Salted Caramel Latte Milkshake? Enter to win a $5 coupon for Kemps Yo2! All you have to do is comment with the flavor of frozen yogurt you'd like to try from Kemps!