Need a gift for your furry friend? Make these deliciously easy Peanut Butter Almond Dog Biscuits! You'll never need store bought treats again!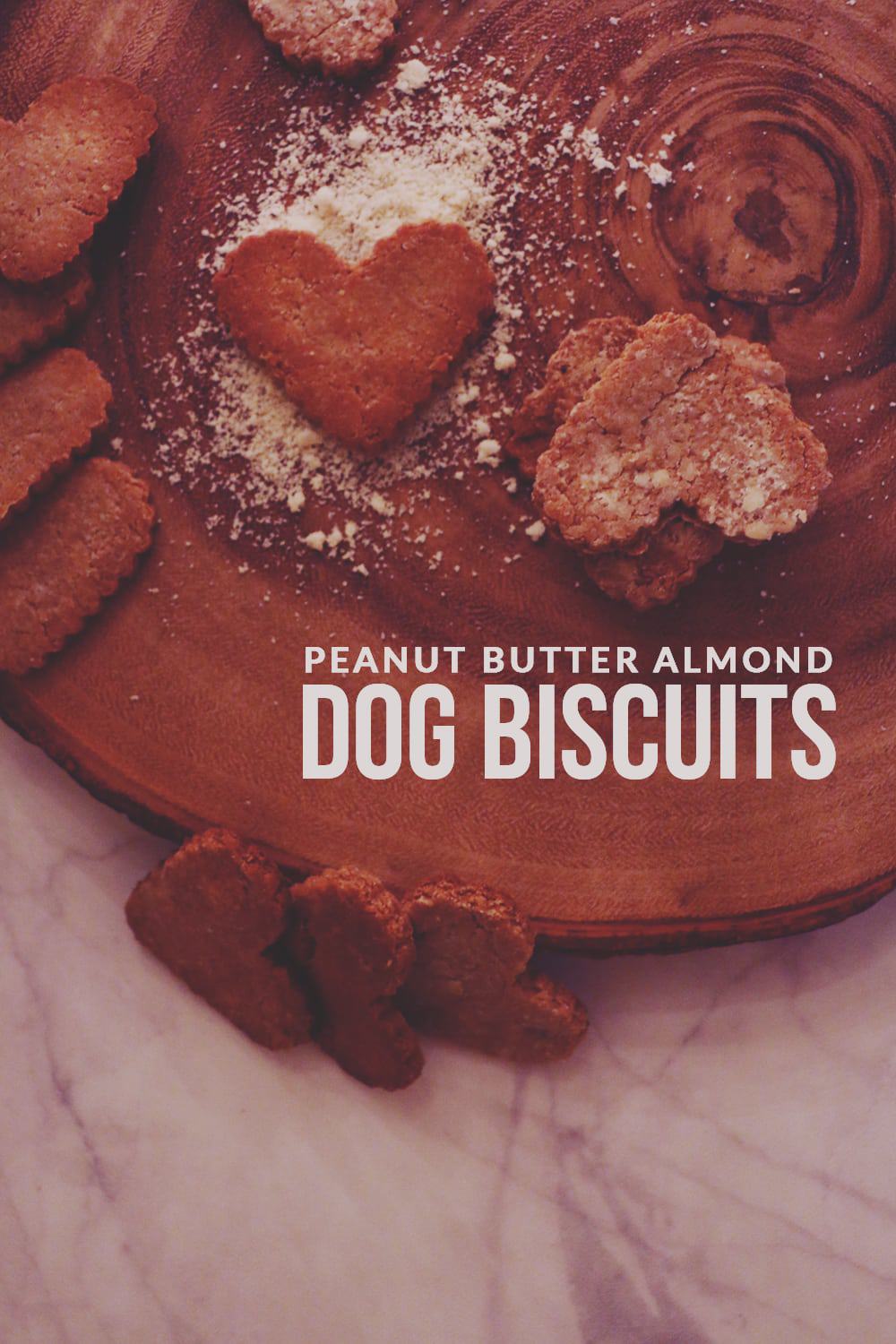 Christmas is coming and I can just imagine how sweet the house will smell once it's closer. Between the baked breads and the indulgent desserts, there's no greater aroma that fills our home.
We love to make homemade gifts for the holidays so we tend to spend extra time in the kitchen leading up to the family-filled holiday. Desserts, dried goods, canned goods and more fill our gift bags so our loved ones are always going home with even more to eat than what they had in our home.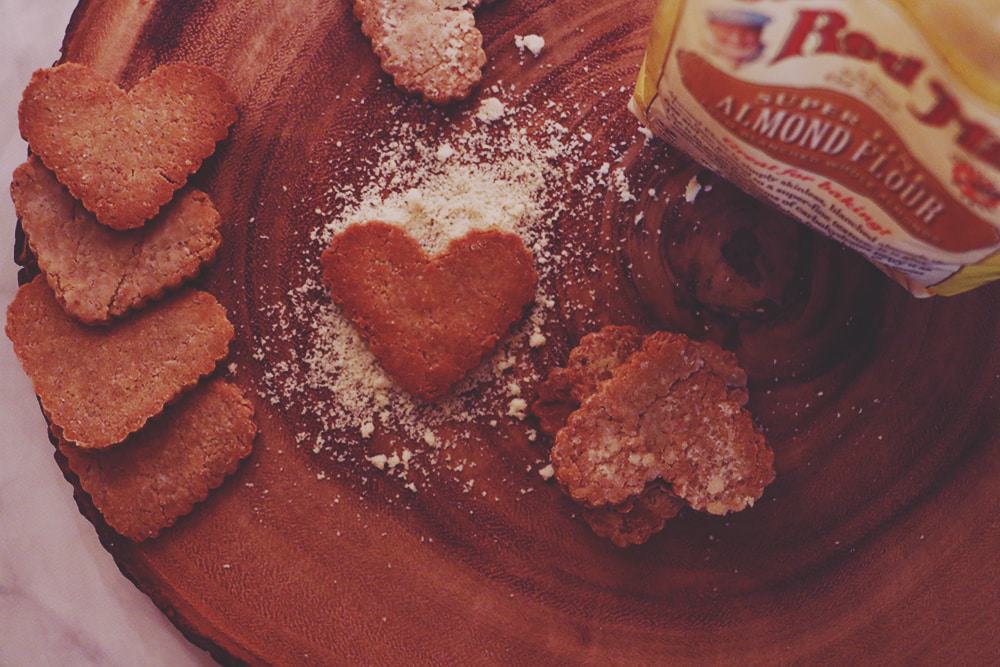 This goes for everyone we gift, including our furry friends. Sookie is a huge fan of homemade dog biscuits so she gets some extra special goodies this time of the year. She loves bacon and peanut butter so we try to make sure she gets something extra nutty or meaty in her stocking.
And these peanut butter almond dog biscuits are perfect. They're quick to make and delicious for her to eat. I won't lie – I tried them. They're super bland, which is great for her, but definitely a no-go for me!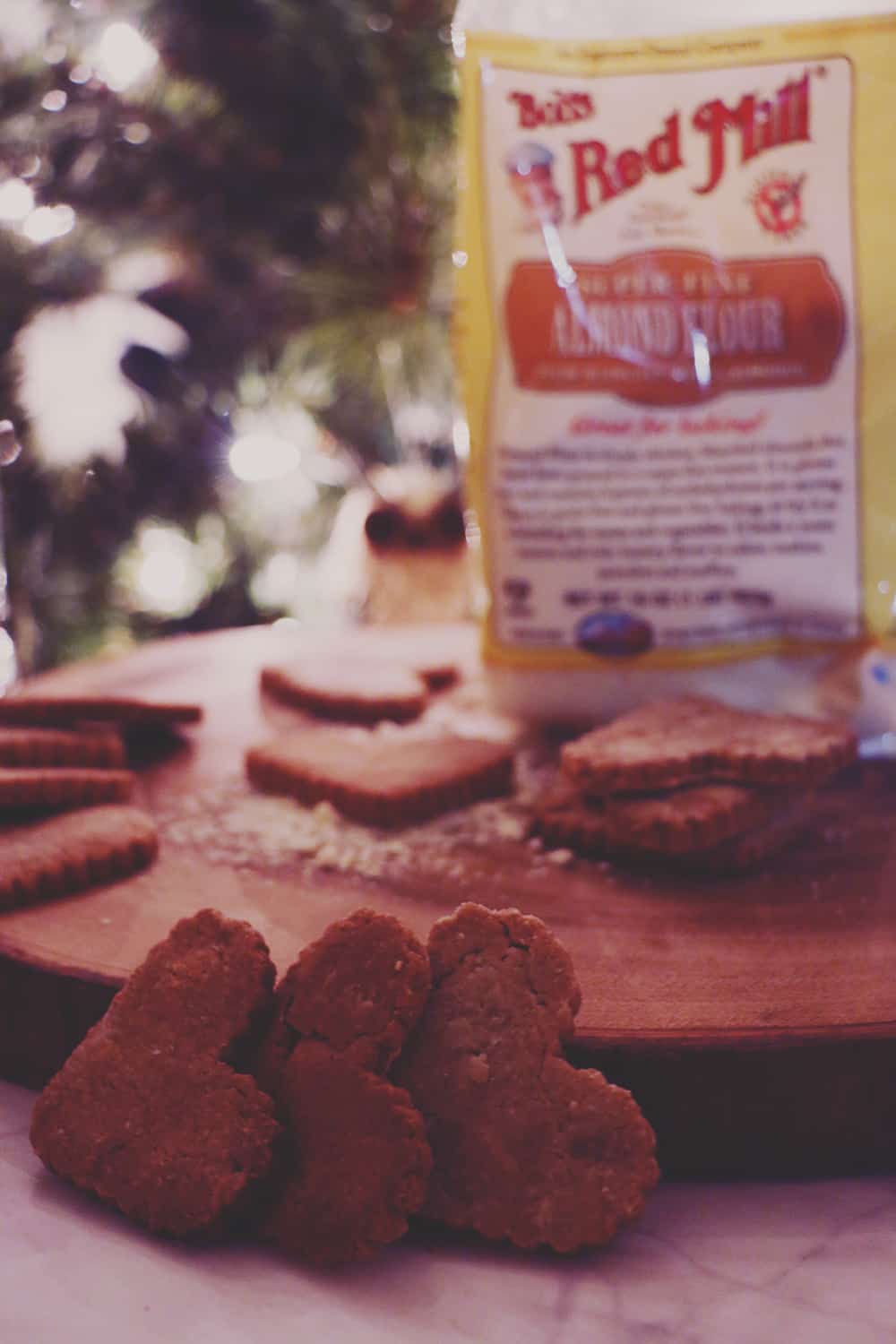 One of the reasons I love making these is because they use food that we always have on hand, especially when it comes to baking season. We love using Bob's Red Mill All-Purpose Flour for our homemade treats, but we tested out the Organic Almond Meal/Flour for Sookie's biscuits.
I'm never going back.
The nutty aroma paired perfectly with the peanut butter and cinnamon to make our house smell SO good. The Bob's Red Mill Organic Almond Meal/Flour is ground from whole, blanched sweet almonds and provides a healthy protein boost that's inherently gluten free. I can't wait to use this for loved ones who enjoy indulging, but need something gluten free.
And hey! If you're doing holiday baking like we are, be sure to snag this coupon.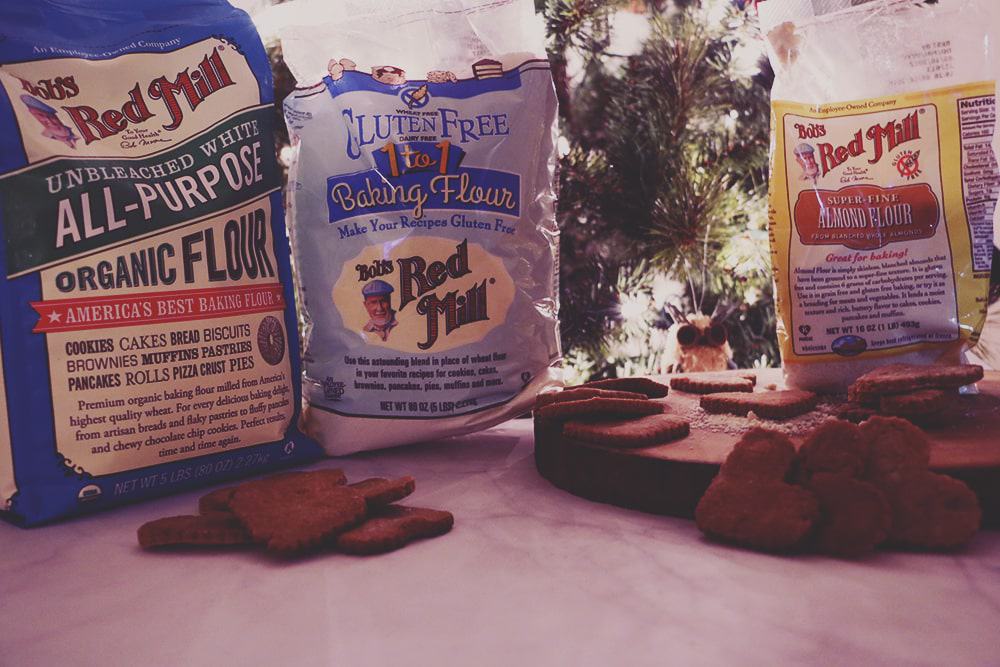 We love making treats for Sookie at home because we know what's going into them. (Have you ever looked at store bought treats?! There are SO many unnecessary ingredients!)
These dog biscuits include only ingredients we would eat ourselves so I know it's good enough for her. Her stocking will be filled with them this year and I already know she won't be complaining!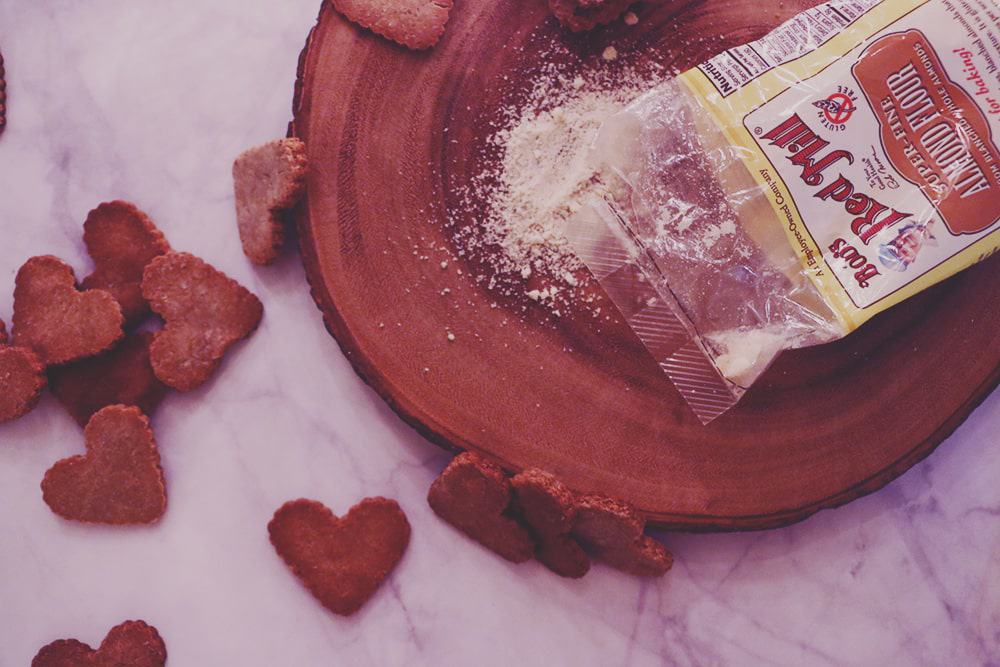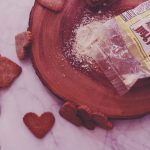 Peanut Butter Almond Dog Biscuits
Ingredients
2 3/4

Cup

Almond Flour

1

Egg

1/2

Cup

Peanut Butter

1/4

Cup

Almond Milk

1

Tsp

Salt

1

Tsp

Cinnamon
Instructions
Preheat the oven to 350F.

Combine all of the ingredients and roll into a ball.

Roll it out into about a 1/4" thick slab and use a cookie cutter to cut the biscuits out.

Place biscuits on a slightly greased cookie sheet.

Bake for 18-22 minutes or until slightly browned and hard.

Let cool and serve to your pup!
Recipe Notes
If the dough is too wet, add more flour. If it's too dry, add water 1 tsp at a time.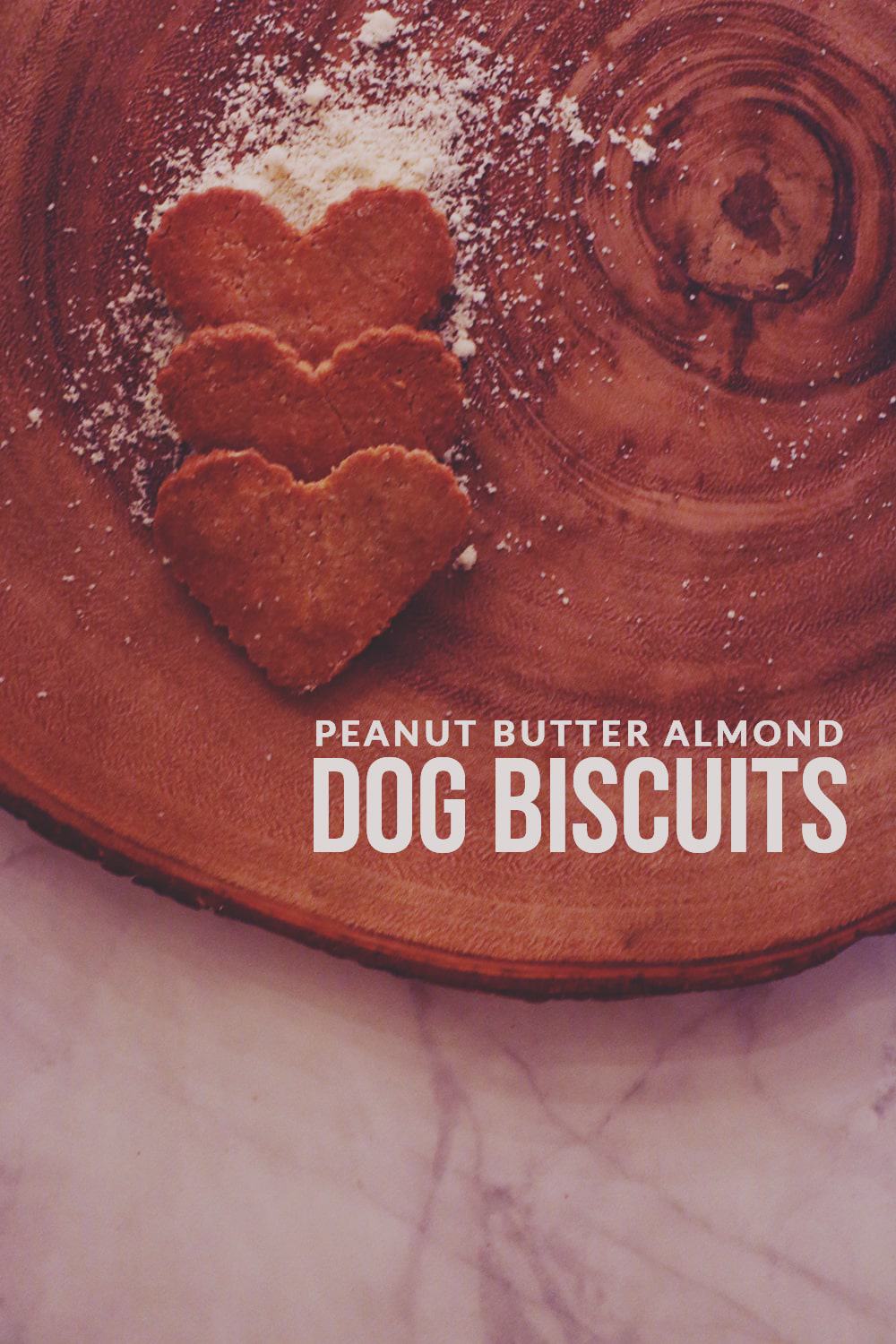 Let's Chat!
Do you bake for your pups during the holidays? Have you ever used Almond Flour for your baking? (Don't forget to grab your coupon for Bob's Red Mill!)
You might also like:
I was selected for this opportunity as a member of CLEVER and the content and opinions expressed here are all my own.