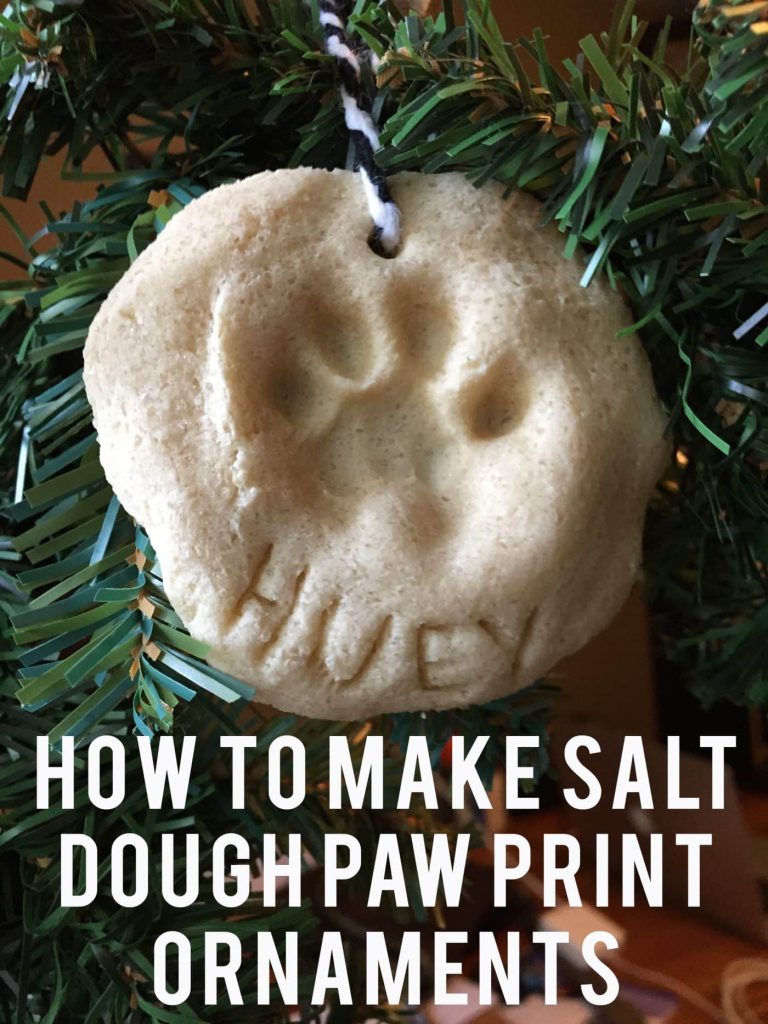 I love to make my own ornaments; the sentiment means so much to me and they are great gifts for family and friends. These are great for pet paw impressions or children hands and feet. So, here is how you can make your very own Salt Flour Ornaments. These are wonderful keepsakes to make and keep each year. So, here is an easy paw print ornaments diy :
Supplies
1/2 cup salt
1/2 cup flour
about 1/4 cup water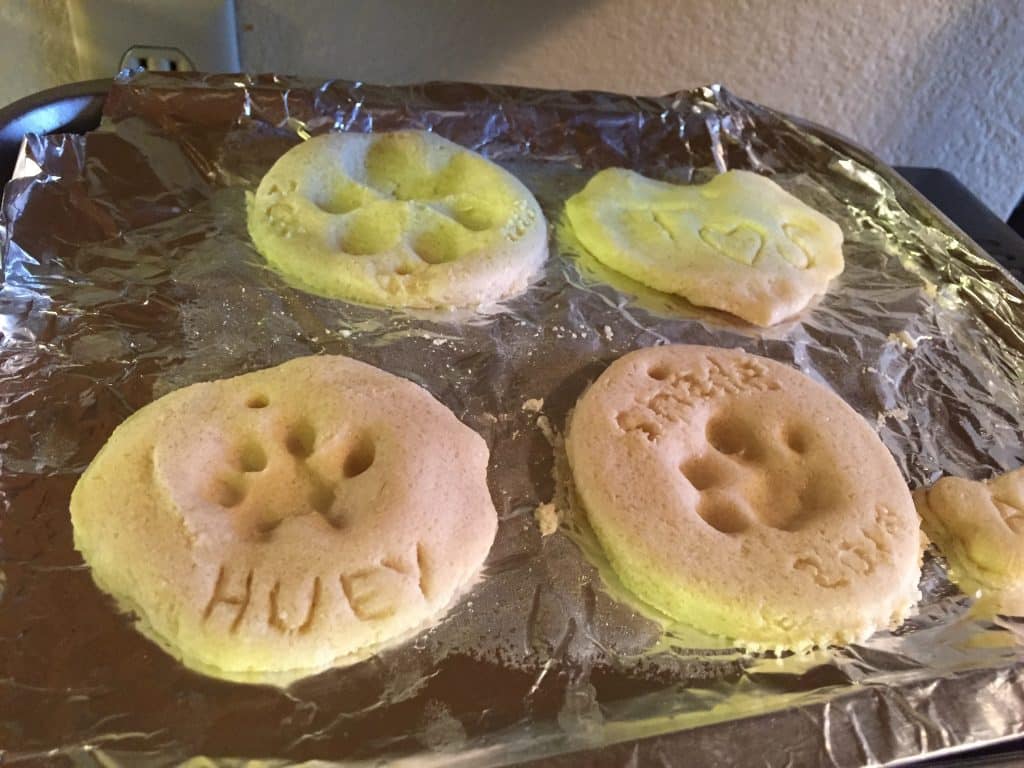 Directions:
First, mix all ingredients into a dough, knead with your hands. It will be wet enough to mold but not too sticky.

Next, form into a ball and then using a wet rolling pin or cup, roll out the dough to about a 1/4" thick. If it's too thin, you won't get a good impression of your pet's paw or your child's hand.

Using a cup, I cut out the 'ornaments' and placed them on a foiled baking sheet. Then I pressed my dog's paw into the dough (and my cats.)

Using a tooth pick, I wrote their names, year, etc. and made a hole for the string to go through.

Now, bake at 200 degrees Fahrenheit for about 3 hours. We use our convection toaster oven for everything and they were mostly done in 3 hours. I then flipped them and cooked for another hour.

Once they are done baking and cooled, you can paint them or leave them natural. (I prefer mine natural as they look like sugar cookies on the tree.)

Add a string or hanger and hang them on your tree or garland!
And finally, enjoy your new DIY ornaments!
[Tweet "Salt Dough Paw Print Ornaments DIY"]