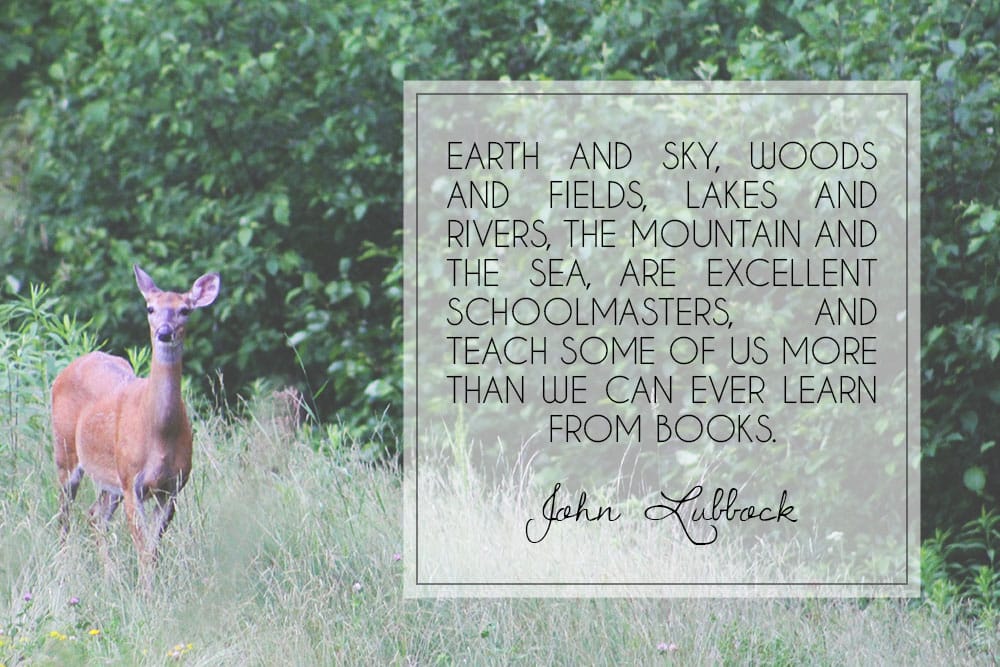 When we first moved up here, I was sure I would miss a lot of things. Wal-Mart, fast food, the mall, having multiple chain grocery stores, the movie theater, being closer to family, the places to visit, and the list goes on and on. I thought that despite all of the positives our new town and house had, I would be disappointed. And I was. But only disappointed that I didn't do it sooner.
We don't have a mall. No Target or Wal-Mart. There's no movie theater. We have two grocery stores (one of which is actually another town over) and both have selections/prices that reflect small town living. We only have a few museums in a 50 mile radius, mostly about logging and the way people used to live around here. Our town is unincorporated, along with most towns that surround us. But in place of all the things we don't have?
Miles, and miles, and miles of nature.
Beautiful wooded trails, rolling fields and meadows filled with wildflowers, more serene lakes than I can count, and endless sightings of wildlife right in our backyard. The night sky is brighter. The air is fresher. And the fast pace of living in the city is so far gone that I've forgotten what it feels like in less than three months.
I don't miss any of it. I've forgotten what it feels like to be able to eat out at fancy restaurants or grab fast food just because. I've lost the urge to shop because I'm bored or just "in need" of some retail therapy. I don't need the movie theater or other attractions for something to do on the weekend. And I no longer buy groceries just because they're "a deal I can't miss."
Instead, I've become so much more self-sufficient. We cook more, bake more and watch for the right deals for what to make each week. We look for local places to visit that are a 15 minute car ride away, hang out in our backyard and woods, visit one of many lakes, or take a walk and see how the scenery has changed in our neighborhood. We buy what we absolutely need from the local Family Dollar or on Amazon, but if it can wait – we wait. And if, by the time we visit the city again, we still think we need it, we buy it then.
Life is simple here. Laid-back, easy and almost effortless. It's changed me in the most beautiful of ways. I've traded up to a better version of myself without even trying. A kinder, less stressed, more carefree and accepting version of myself. I see more beauty in the smallest of things and even on the darkest of days, I can't help feeling surrounded by calming light that radiates through the trees that surround us.
So as much as I gave up to live here and have this type of lifestyle, I gained so much more.
Would you trade the city for the country?