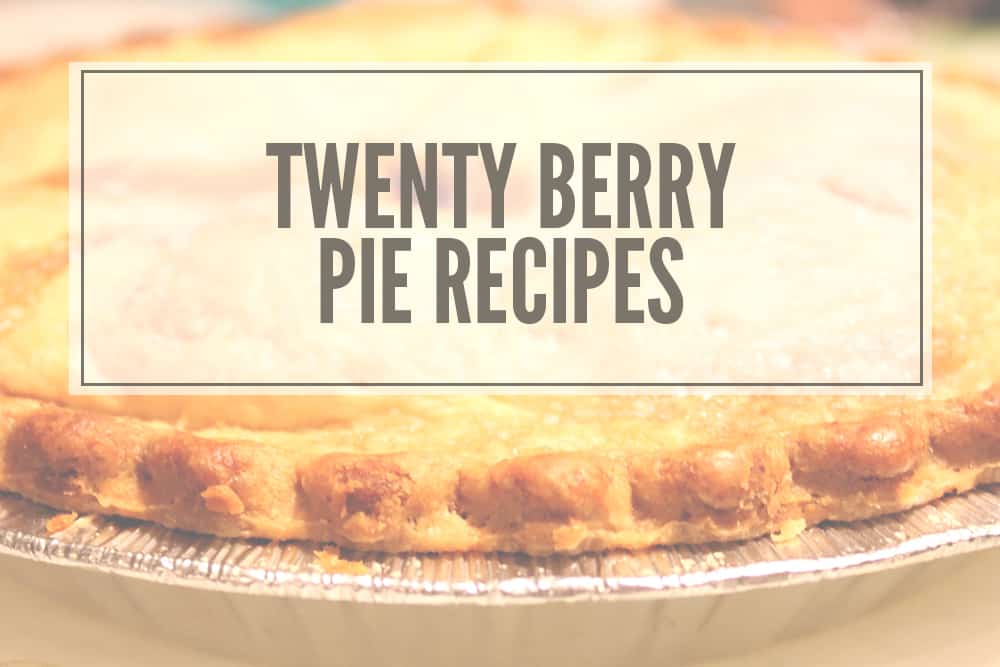 I swear I'm not turning into a food blogger, but all we seem to do lately is cook and eat. I'm not complaining – I LOVE food. But there's no way I'm going to lose any weight if we keep going at this rate because I have zero willpower when it comes to freshly baked desserts in our house. Speaking of freshly baked desserts, I'm on a berry kick lately and I always love pie so I thought I'd share some delicious berry pie recipes! Obviously that will help me get these desserts out of our household.
Enjoy!
Twenty Berry Pie #Recipes
Chocolate Triple Berry Slab Pie by White on Rice Couple
Summer Berry Pie by One Hungry Mama
Healthy No Bake Chocolate Berry Pie by Recipe Chart
Truffle Berry Pie by Thanks, Mail Carrier
Farmhouse Apple and Berry Pie by Bird's Party
Lemon Berry Pie by Coordinately Yours
Mixed Berry Pie with Almond Streusel by Delovely Details
Mini Cranberry Apple Pies by Catch My Party
Peach Raspberry Pie by Texas Recipes
Raspberry Rhubarb Slab Pie by Taste of Home
American Flag Berry Pie by Cheri's Cooking
Raw Two Berry Pie by Raw Pregnancy
Blueberry Slab Pie by Martha Stewart
Blackberry Lemon Ice Cream Pie by Eating Well
Summer Peach Berry Pie by Dear Creatives
Wonton Wrapper Berry Pies by Make The Best of Everything
No Bake Chilled Berry Pie by Phoebe's Pure Food
Blueberry Peach Pie by Sally's Baking Addiction
Frozen Berry Cream Pie by Vegan Yumminess
Mini Pies in Jar by Urban Bliss Life
what's your go to berry or pie recipe?