Tailgating season is upon us! Bring on Sundays filled with football, snacks galore, and family fun. If you're in need of the ultimate tailgating party ideas, you've come to the right place!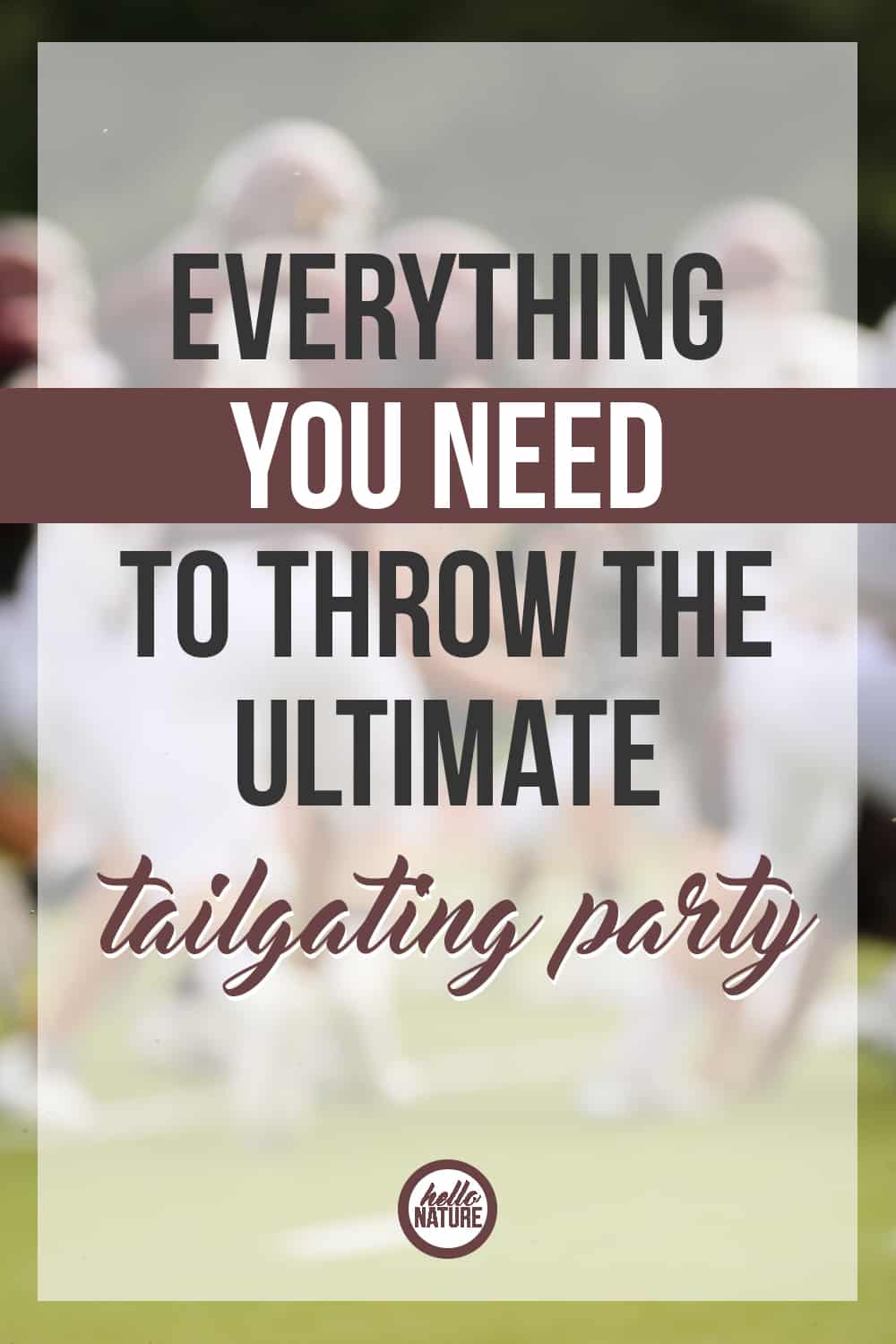 Tailgate parties are some of my favorite parts of fall. They're laid back and a ton of fun while still being super easy to set up. That's my kind of party! Plus, you can easily step it up a notch with these ultimate tailgating party ideas.
Make Invitations
Make your own invitations for the ultimate tailgating party! These football invitations would make the perfect invite.
Prefer to DIY? Use brown cardstock and cut out the shape of a football. Create the laces with white shoelaces and draw on the rest of the markings. Then write on the opposite side.
Choose Special Decor
While foam fingers, pennant banners and pinatas make fun decor for any tailgate party, go the extra mile for the ultimate tailgating party!
Decorate the entire table and choose decor for your favorite football team. This could include paper plates, napkins, cups, and more. Or just get this football game day party pack for 16 people. You could even make this mason jar football for holding utensils and other things.
Entertain
Need games to entertain the whole family? Try one of these for outdoor fun:
Football Toss: Throw a football through a hoop, tire or basket. For adults, have it be a moving target. Or use this toss game net.
Football Relay: Hold a relay race between guests to see who can reach the finish line the fastest.
Football Obstacle Course: For younger children, have them do simple exercises (jumping jacks, throwing a football, running, etc) For adults and older kids, design an obstacle course. Encourage them to do football practice moves throughout the entire course.
If you're looking to play indoors, try one of these:
Food and Snacks
These wouldn't be the ultimate tailgating party ideas without the food, right?
Making drinks? You NEED this football ice mold. Sending food home with people? Use these football treat boxes. Offering appetizers like meats or cheese? Try these football party picks or serve them on this football cutting board.
How about dessert? If you're making cupcakes, use these cupcake rings or football cupcake wrappers.
Not sure about the menu? Try these tailgating party friendly food options:
Dips
Appetizers
Main Dishes
Dessert
Use The Right Gear
Go simple with an easy folding table or get more advanced with this super fun tailgating table. These oversized chairs also have coolers built into them for keeping your beverages cold. For foods and extra beverages, don't get a cheap cooler – invest in a nicer cooler so everything actually stays cold. (Plus, coolers can double as an extra seat!)
There's plenty of options for tailgating decor and gear so you'll never run out of ideas.
Any additions to these ultimate tailgating party ideas? What do you enjoy the most about tailgating?