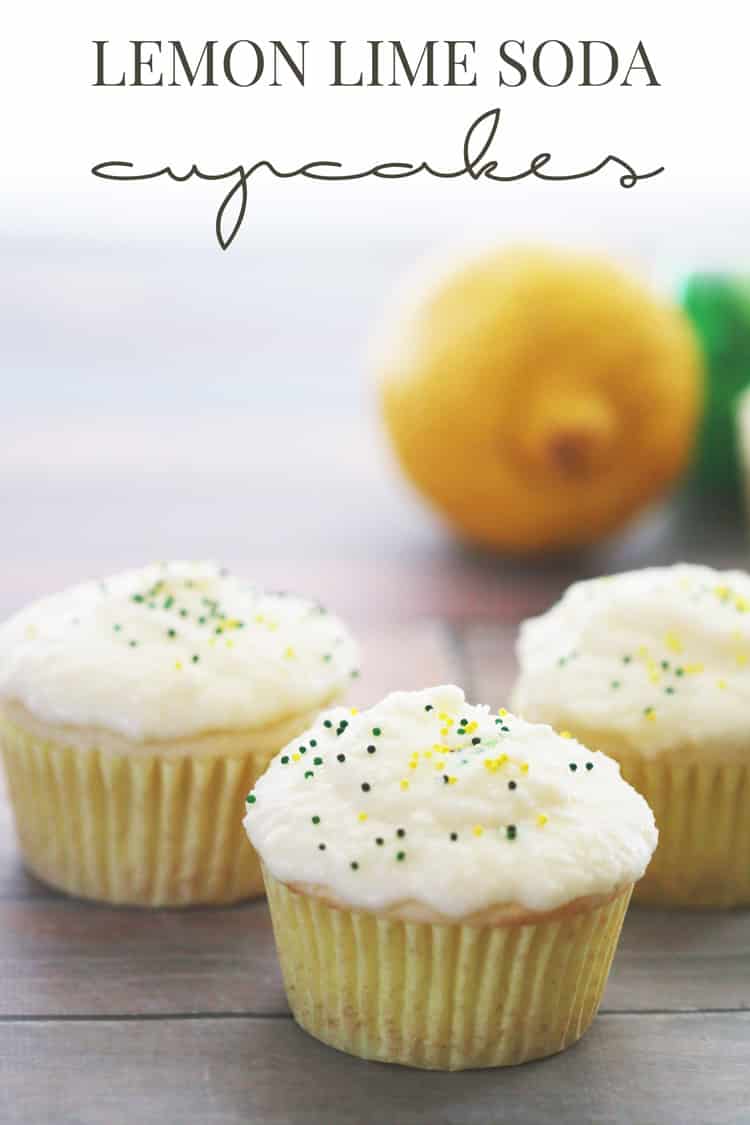 Happy Sunday!
I am super excited about these cupcakes that I have to share with you today! I've been wanting to make soda cupcakes for so long because I was convinced that it wasn't an actual thing. A can of soda and a box of cake mix could never make something so delicious.
I was wrong. Very, very wrong.
A can of soda and a box of cake mix can definitely make something so delicious. Add in some lemon and lime juice, butter, and powdered sugar and you've got these delicious Lemon Lime Soda Cupcakes!
Aside from the texture of these fluffy cupcakes, I love how many options there are when it comes to soda cupcakes. And I'm a huge fan that I was able to make it work with diet soda which meant a little less calories.
The soda doesn't add a strong flavor at all to the cake mix. You get a hint of it, but definitely not full-fledged soda flavor. I used Diet Mountain Dew for these, but Sprite or Sierra Mist would easily work, too. Just a little bit of extra lemony and limey goodness to match the delicious frosting is all you need!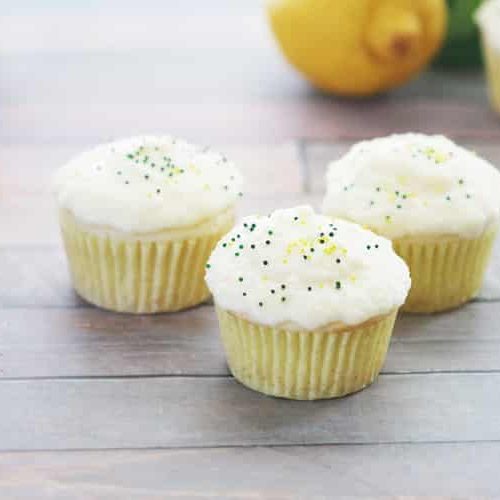 Lemon Lime Soda Cupcakes
Ingredients
For the Cupcake
1

Can of Diet Mountain Dew

1

Box of White Cake Mix
For the Frosting
1/2

Cup

of Butter

1 Stick, Room Temperature

2 1/2

Cups

of Powdered Sugar

2

Tbsp

Lime Juice

2

Tbsp

Lemon Juice
Instructions
For the cupcakes
Preheat the oven to 350F.

Combine the soda and the cake mix. Mix thoroughly until there are no lumps.

Line your cupcake pan with cupcake liners and fill them 3/4 of the way full.

Bake for 15 minutes or until a toothpick inserted in the cupcake comes out clean

Let cool completely before frosting.
For the Frosting
Mix the lemon juice, lime juice, and butter together with a mixer.

Gradually add the powdered sugar in and combine until thoroughly mixed.

Frost the cupcakes once they have cooled.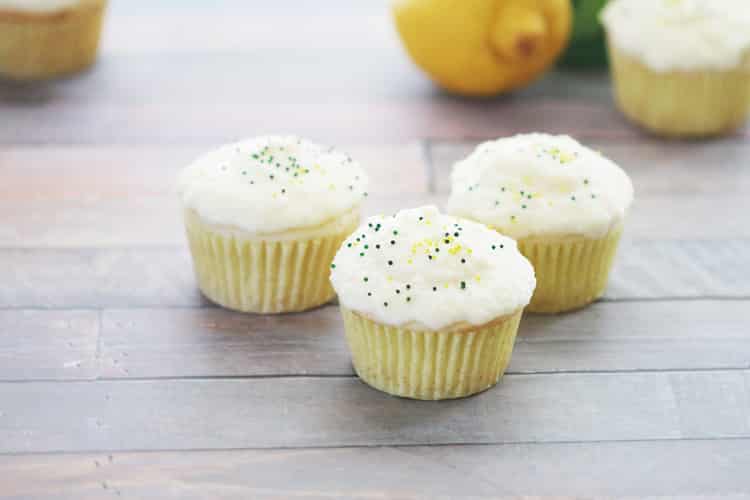 I think every Sunday should be cupcake day. Then again, that's probably the reason I recently rejoined Weight Watchers, haha. If you are on Weight Watchers though, these cupcakes are 8 points a piece. Skip the frosting and they're 4. Or skip the cupcake part and just enjoy the lemon lime frosting and it's still 4. ;)
have you ever tried soda cupcakes?