These blueberry peach turnovers have the perfect summertime flavor combination. With sweet blueberries and juicy peaches, you can't go wrong!


Lately, life is pretty much a blur. Every day, I wake up and do things but at the end of the day – I don't really know what I did. I'm so sleep deprived and wrapped up in our little baby bubble that it all ceases to exist the minute my head is near hitting the pillow.
But over the past few weeks, I've managed to make a little time to do something I love doing: bake.
I made some delicious oatmeal bars first and once those were gone, I realized I needed to make another dessert. I got pretty used to having something sweet to wind down with at the end of the blurry, baby filled day. And since we had some fresh blueberries and some freshly canned Georgia peaches that were just waiting to be eaten, I knew exactly what I'd be making.
Blueberry Peach Turnovers.
I'm not a blueberry person in general. I love them in muffins and I love them when they're paired with other fruits, but on their own? Nope. Not a fan.
But they make the perfect addition to these turnovers. The blueberry peach combination is absolutely to die for. It's fresh and juicy, with simple + delicious summertime flavors. As much as I'm looking forward to the fall, these warm weather tastes make it easier to enjoy the last few weeks of summer.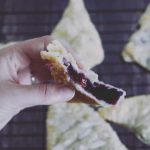 Blueberry Peach Turnovers
Ingredients
For The Turnovers
1 1/2

Cups

Peaches

Diced

1/2

Cup

Blueberries

1

Tbsp

Sugar

2

Tsp

Instant Tapioca

1

Tsp

Cinnamon Sugar

Pinch of Salt

Splash of Lemon Juice

1

box of Puff Pastry

Two Sheets
For The Glaze
1/4

Cup

Powdered Sugar

1

Tsp

Water
Instructions
For The Turnovers
Preheat the over to 375F and unthaw the puff pastry sheets.

Unfold, roll out if cracked and cut each sheet into 4 squares for a total of 8 squares.

Mix the peaches, blueberries, sugar, tapioca, cinnamon sugar, salt and lemon juice together in a mixing bowl.

Place a little less than 1/4 of the mixture in the middle of one of the puff pastry sheet squares. Fold over into a triangle.

Seal the edges of the puff pastry square with a fork around all edges.

Place on greased wax paper on a cookie sheet and bake for 10-15 minutes or until golden brown.

Let cool on a cooling rack before drizzling glaze on top.
For The Glaze
Combine the powdered sugar and water in a plastic bag.

Snip off a small corner of the bag to drizzle it over the turnovers.

Drizzle over each turnover once they have cooled.
Recipe Notes
If you want a sweeter turnover, double the sugar in the recipe and double the glaze recipe.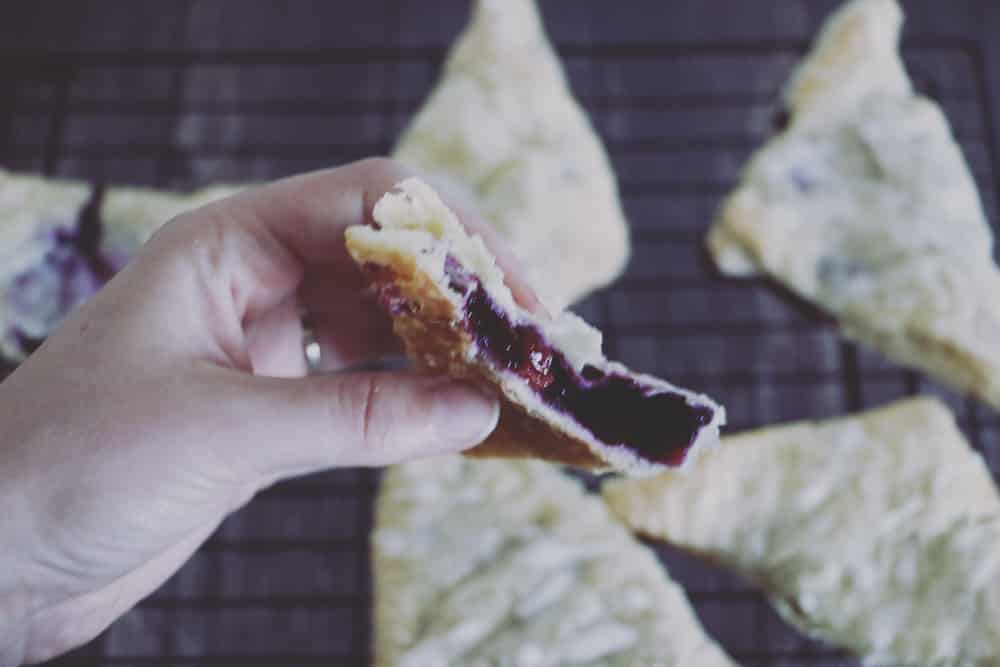 These blueberry peach turnovers are super easy, too. Just a couple of ingredients in the filling and some puff pastry sheets. Cut the puff pastry sheets into four, mix the filling together, fill the puff pastry sheets, fold them over and bake. Easy peasy.
And if you have any peach recipes – we want to see them! This week's Maker's Mix-Up theme is peach and we want to see all of your peach inspired dishes or projects in the link-up below.
Let's chat!
What are your favorite flavor combinations for turnovers? What are you favorite peach dishes?
You might also like: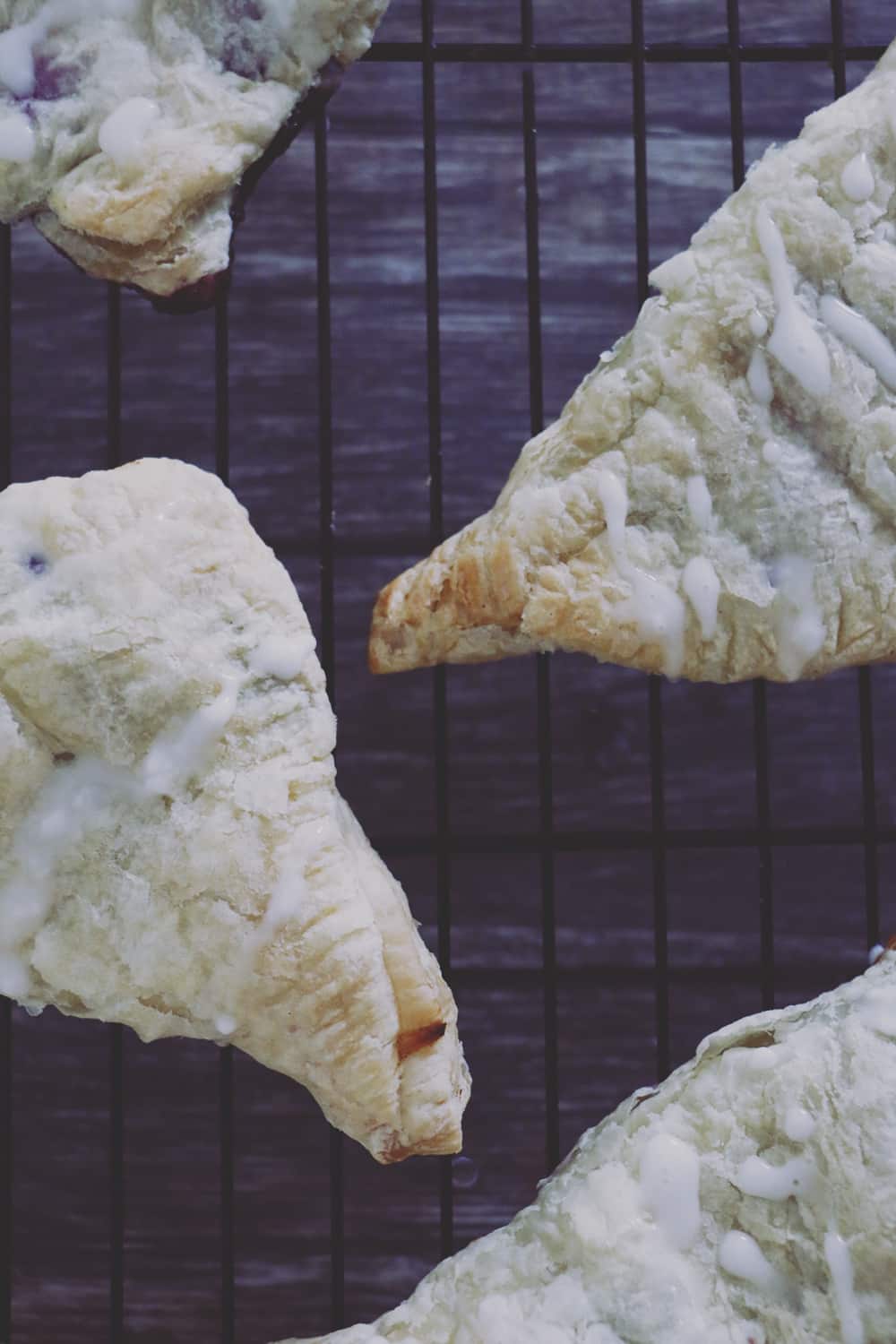 Save
Save
Save