With a simple addition to the traditional bars, these Rainbow Rice Krispie treats are the perfect way to indulge in a little color and a lot of flavor!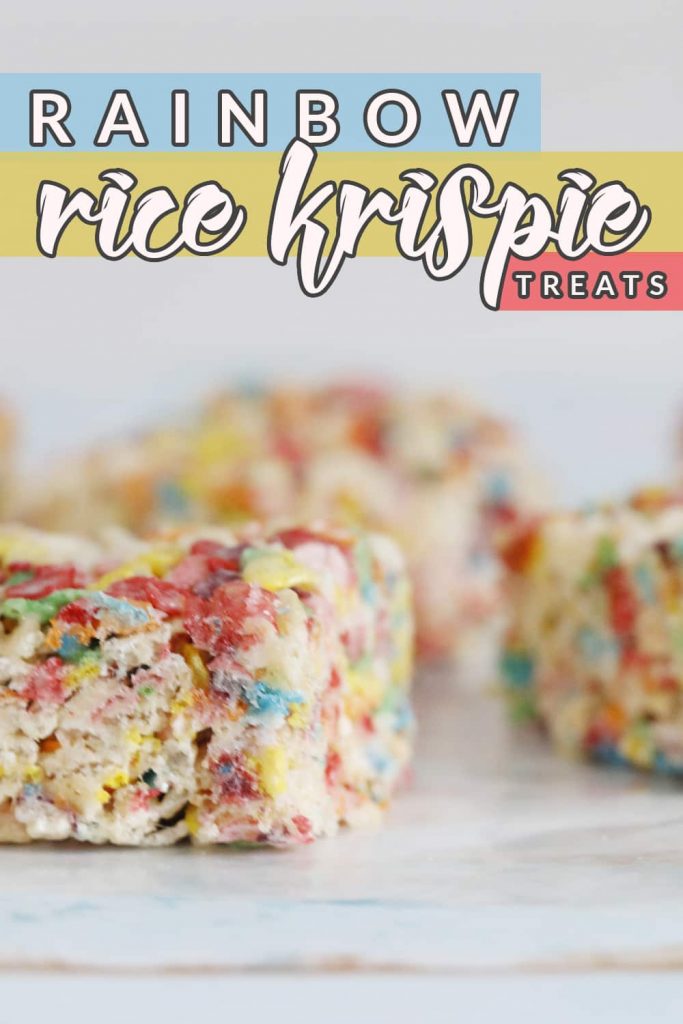 Happy St. Patrick's Day! Today is a super special day for us and I am SO excited. Not only do we have our first baby class, but we've got our 20-week ultrasound!
Both of these are big deals, but they feel extra special because of the holiday.
The class is offered once a quarter and since we have to drive over an hour for the class and my doctor, it just made sense to schedule them together. It happened to fall on St. Patrick's Day and to be honest, we never gave it a thought until this week.
But there was more to it. As most of you know that last year was a tough one for us. Miscarriage changes you and it changes your marriage in ways that you can't even begin to fathom until it happens to you. And now, I'm pregnant with our rainbow baby and I feel SO grateful.
But back to today. For as long as I've known, rainbows have always been associated with St. Patrick's Day. If you're as curious as I am, here's a fantastic explanation of why rainbows are associated with St. Patrick's Day.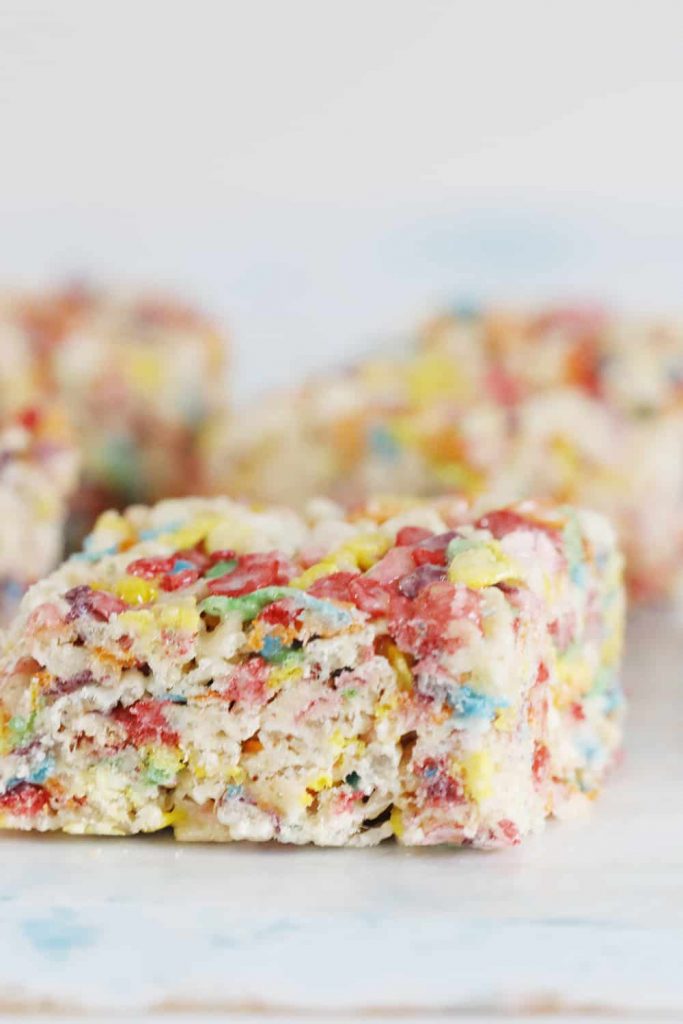 While I'm not Irish, this rainbow-filled joyous and lucky holiday feels a little extra special today as we head in to see our rainbow baby and tour the hospital birthing suites. And to celebrate, I've got an amazing delicious, bright colored dessert: Rainbow Rice Krispie Treats!
Rice Krispie treats have always been one of my favorite childhood desserts. I don't know what it is, but there is something about them that crushes my willpower. Doesn't matter the flavor, I'm a sucker for any kind of these delicious treats.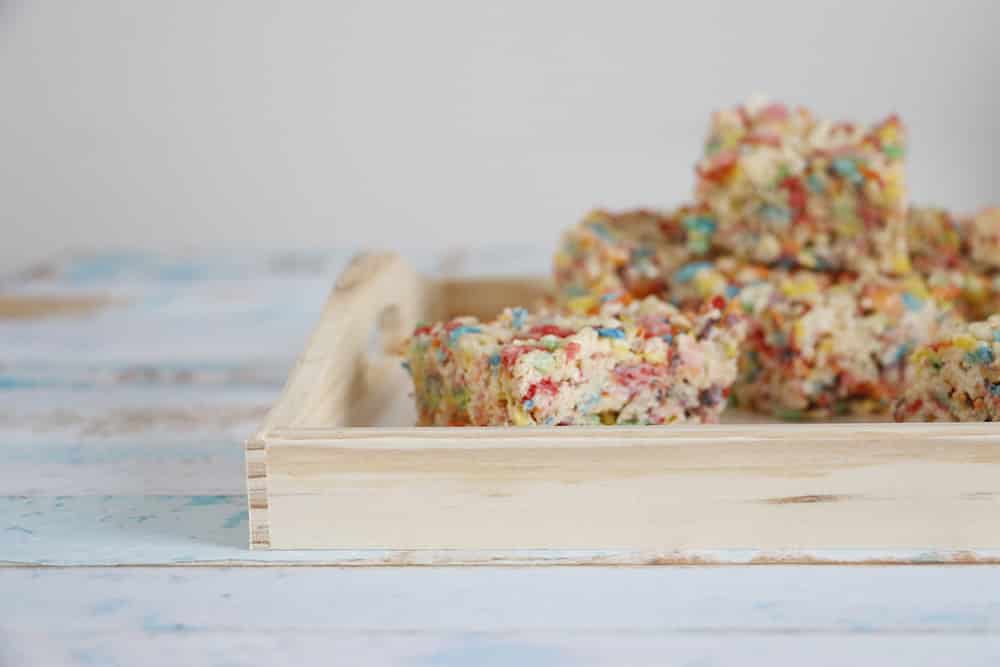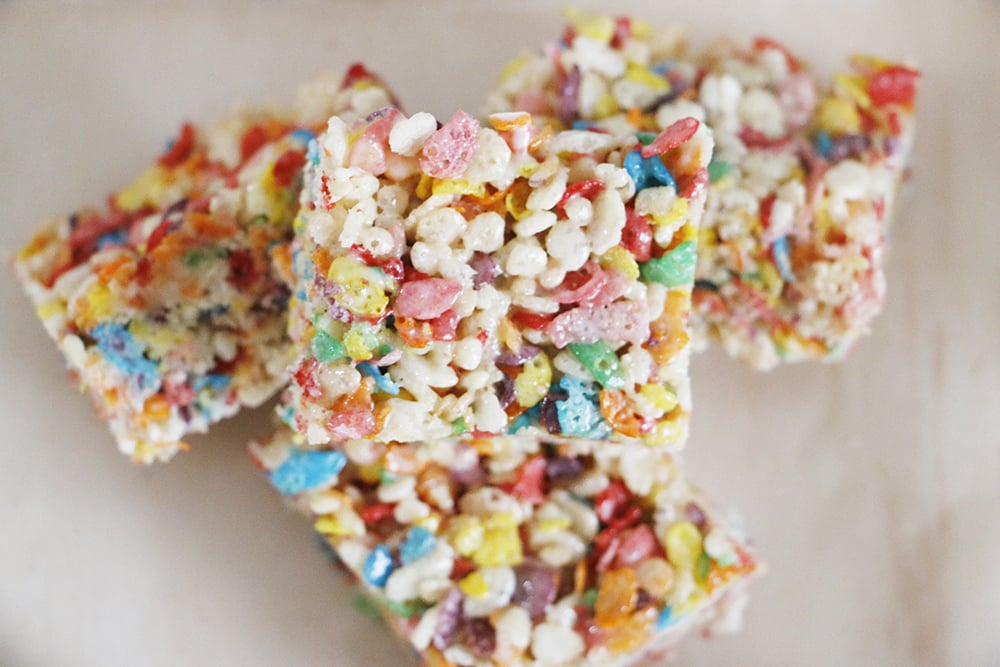 The thing about Rice Krispie Treats thought is that they are easy. I won't dare say too easy (they are WAY too good for that to be true.) But there's a lot of room to jazz them up, even a little bit.
And that's exactly what I did with these Rainbow Rice Krispie Treats.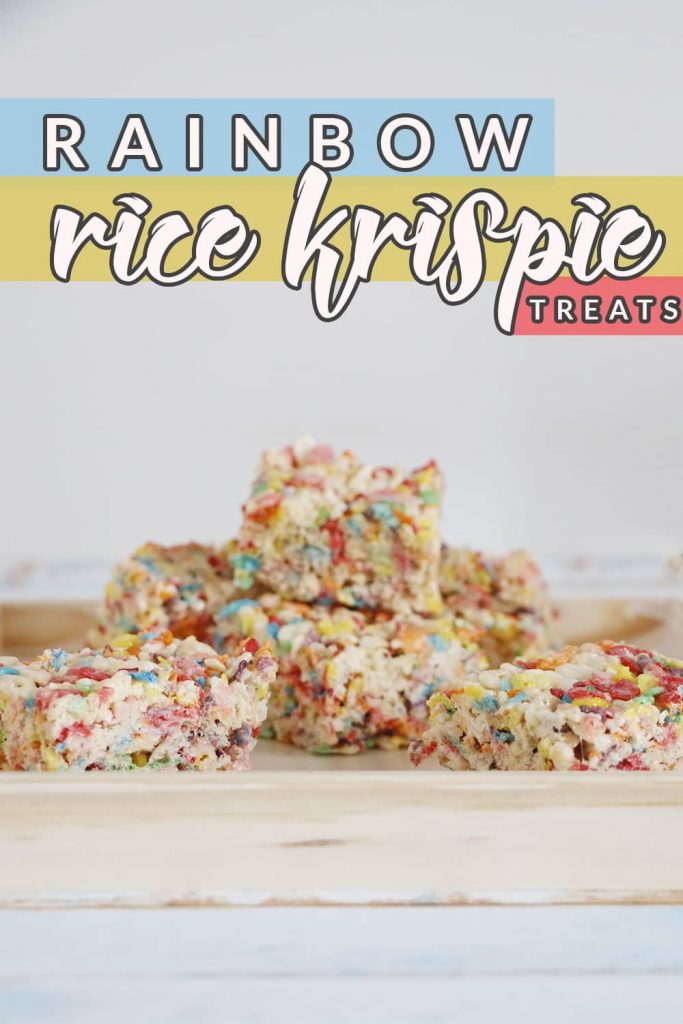 Rainbow Rice Krispie treats
Rainbow Rice Krispie Treats
Ingredients
1 10

oz

Bag of Mini Marshmallows

3

Tbsp

Butter

unsalted

3

Cups

of Rice Krispies Cereal

3

Cups

of Fruity Pebbles Cereal
Instructions
On low heat, melt the butter in a medium pot.

Once the butter is melted, add in the marshmallows and melt on low. Stir regularly until smooth.

Remove the pot from heat and quickly add in the 6 cups of cereal.

Stir together until thoroughly mixed.

Heavily grease a 9x9 glass dish and press the mixture into it until flat on top.

Let cool. Butter or grease a knife before cutting and serve.
Recipe Notes
Do not cook the marshmallows too hot or too long. The mixture will be way too hard to enjoy if you do!
It may only be one extra ingredient, but they're like a whole new delicious bar. All of the same qualities, but a brand new mouthwatering flavor. Plus, these four ingredient treats just scream Spring to me! All the bright colors just brighten up the dreary, gray days that March yields for Wisconsin. And it reminds me of all the color I want to bring to our house while the flowers start to bloom.
Plus these Rainbow Rice Krispie Treats are the perfect way to celebrate a day like today, the first day of Spring next week, or any other day that deserves a little extra color in it!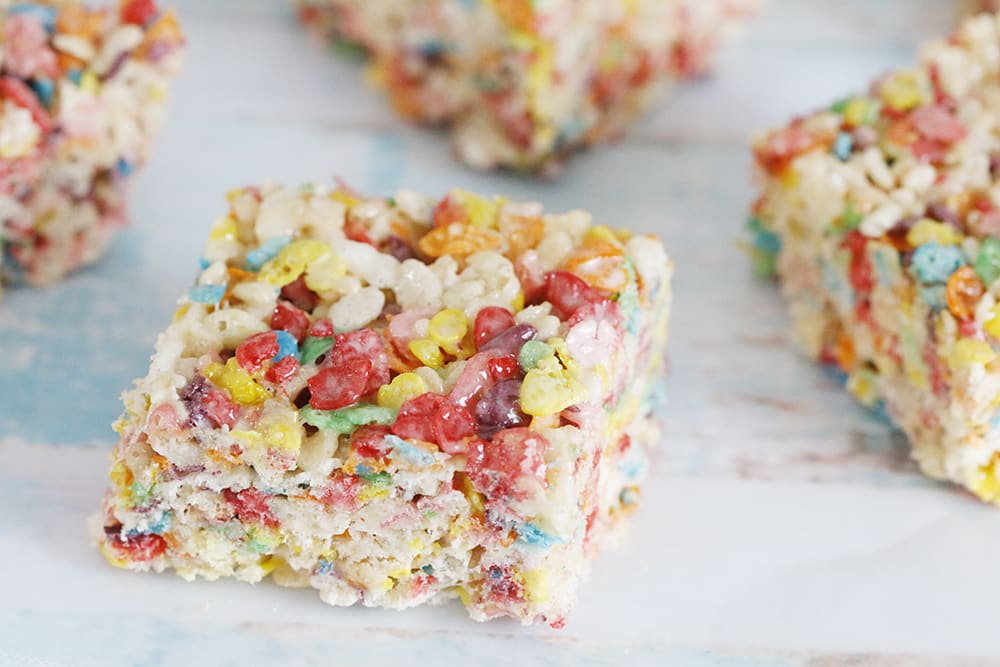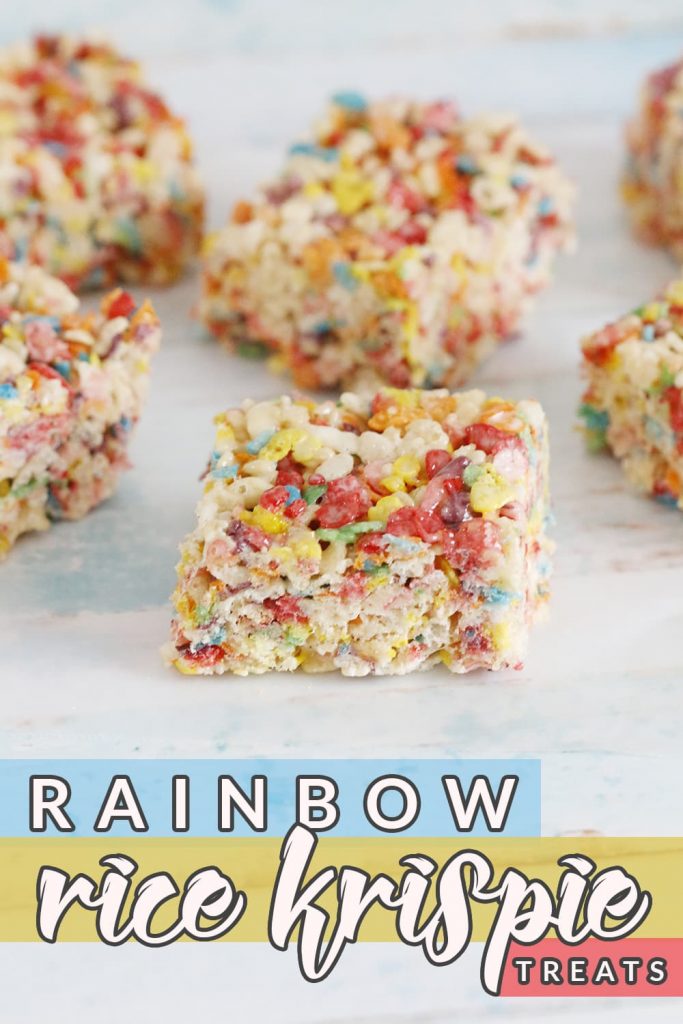 You might also like: