I was provided the Ruffwear Powder Hound Insulated Dog Jacket to review and no other compensation was received. All opinions are 100% my own.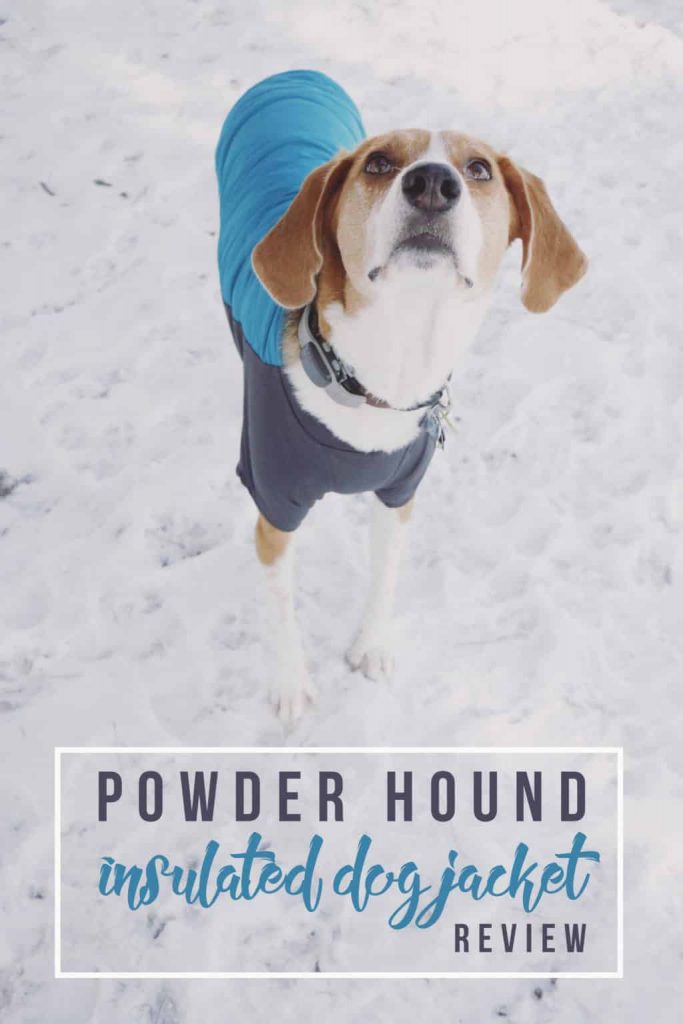 Last year, I talked about our love for Ruffwear along with our Roamer Leash and Web Master Harness. We still love both of these products so much and I cannot wait to add more Ruffwear gear to their accessories!
So I was super excited to connect with Ruffwear to test out their Powder Hound Insulated Dog Jacket. I've had the chance to test it out this Winter and this jacket made us fall in love with the brand even more. I cannot wait to use it on the cooler Spring days that are ahead of us!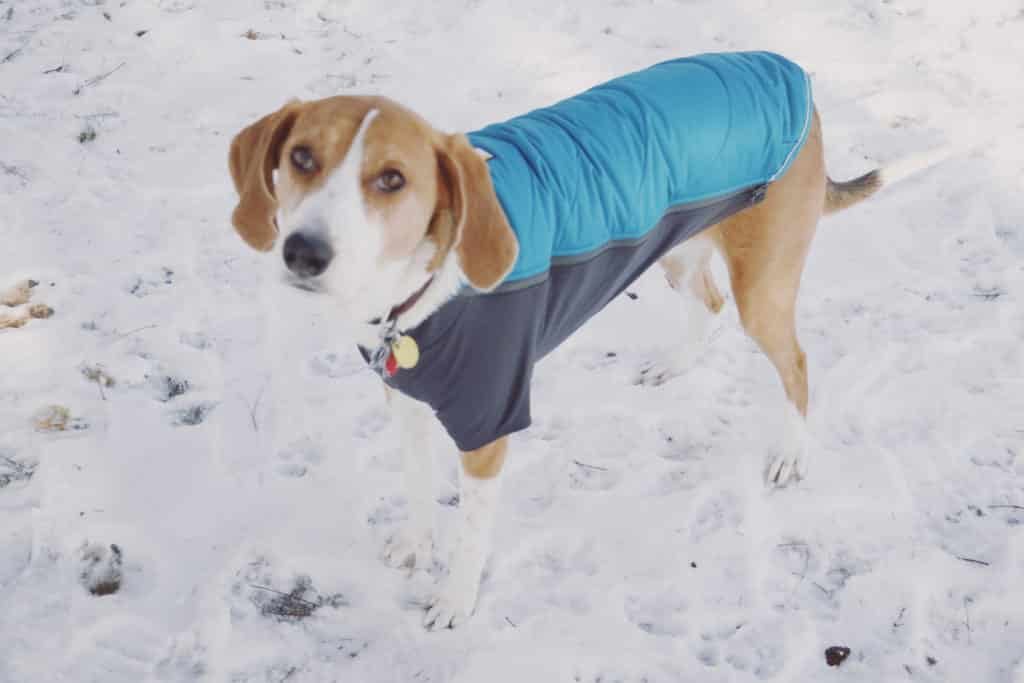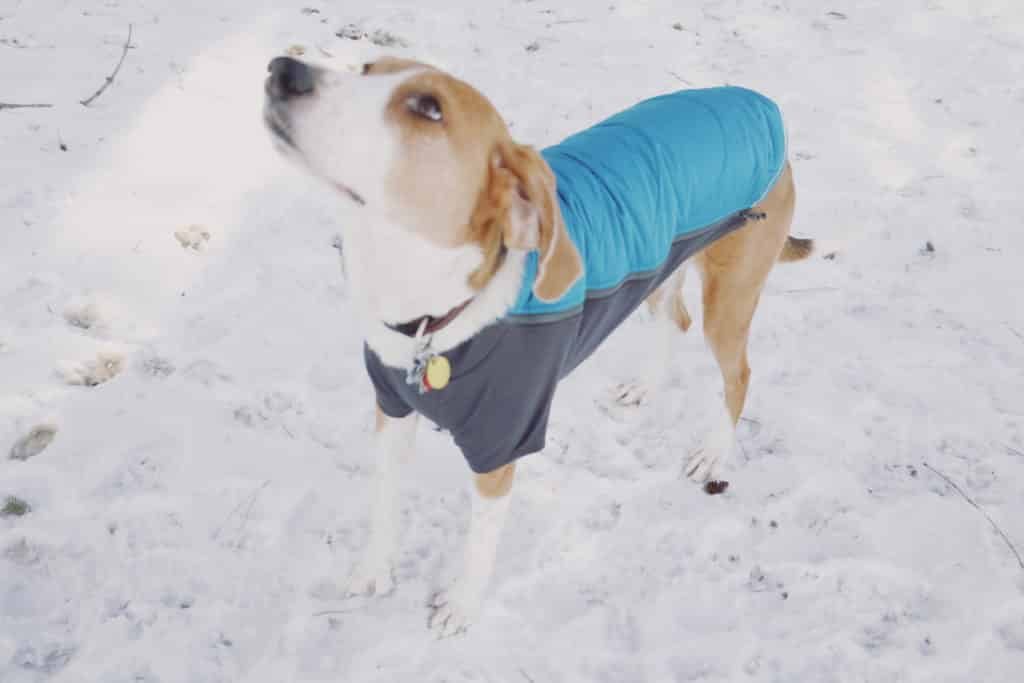 We've had problems finding Sookie a jacket for a long time. Like, pretty much since she grew out of her puppy size. She has a very greyhound like shape and most jackets/sweaters don't cover much of her chest regardless of the size. And for some reason, she's lost a lot of hair in the chest area so it was even more important for us to find something that covered it.
The Powder Hound Jacket? The first one to cover it at all. And not just kinda cover it. Not only does it fit her perfectly, but it covers everything up to her belly which prevents her bare chest from being exposed to the elements.
We followed the Ruffwear Fit Guide and also watched their How to Measure Your Dog's Girth video to ensure we got the right fit. Even after doing that, a part of me still wondered if it would be accurate. I was SO excited when it came and it fit like a glove when we tried it on her.
Not only did the Powder Hound fit perfectly, it didn't limit her range of motion and didn't seem to pull or get caught anywhere. It truly seemed like it was meant for her! All of this plus the fact that it's insulated made it the perfect dog jacket for the bitter cold and it's still being used as we ease into Spring weather.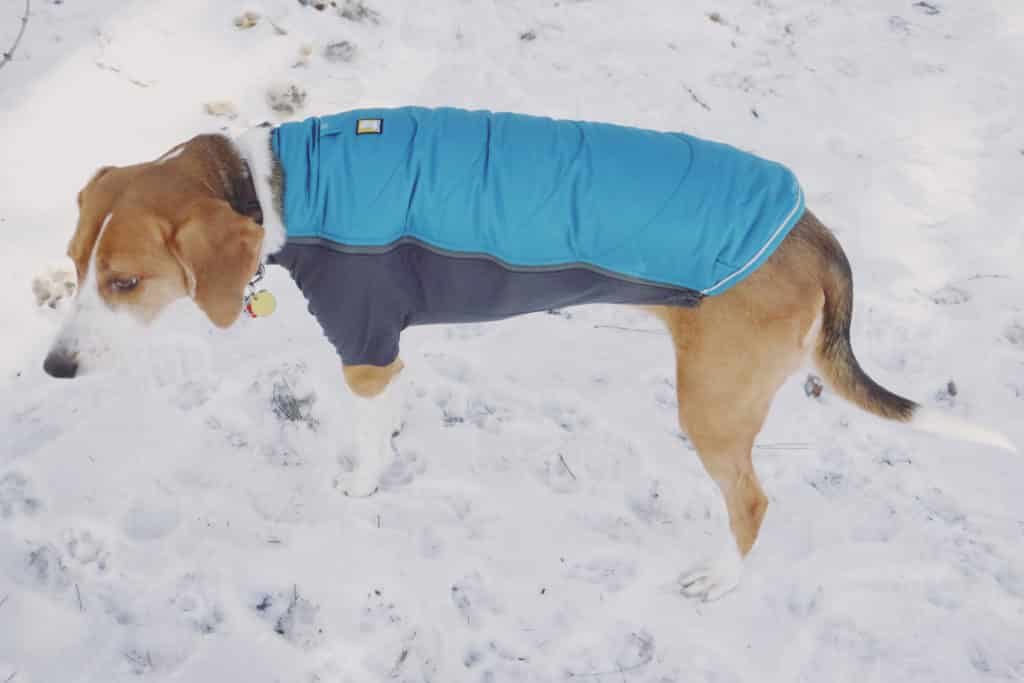 Some of the other qualities of the Powder Hound Insulated Dog Jacket make it even more desirable, too. The jacket has a zipper closure which makes it super easy to get on and off whether you're out for a walk or it's just on while she's out in our backyard. Not only that, but the jacket is breathable and weather resistant. I also love the fact that it has a reflective trim to it, too!
Meg doesn't have one of these yet as she's not much of an outdoorsy kind of dog unless the sun's out and she can sunbathe. Sookie on the other hand? She's out in anything but rain so this was an absolute must for us!
I cannot recommend the Powder Hound enough for your dog and would highly recommend it for anyone that has a dog that spends a significant amount of time in the outdoors when it's cold (or even just a bit cooler) out.