This simple Irish Soda Bread recipe is quick and easy. With just a few common pantry ingredients, you can make this delicious loaf of bread!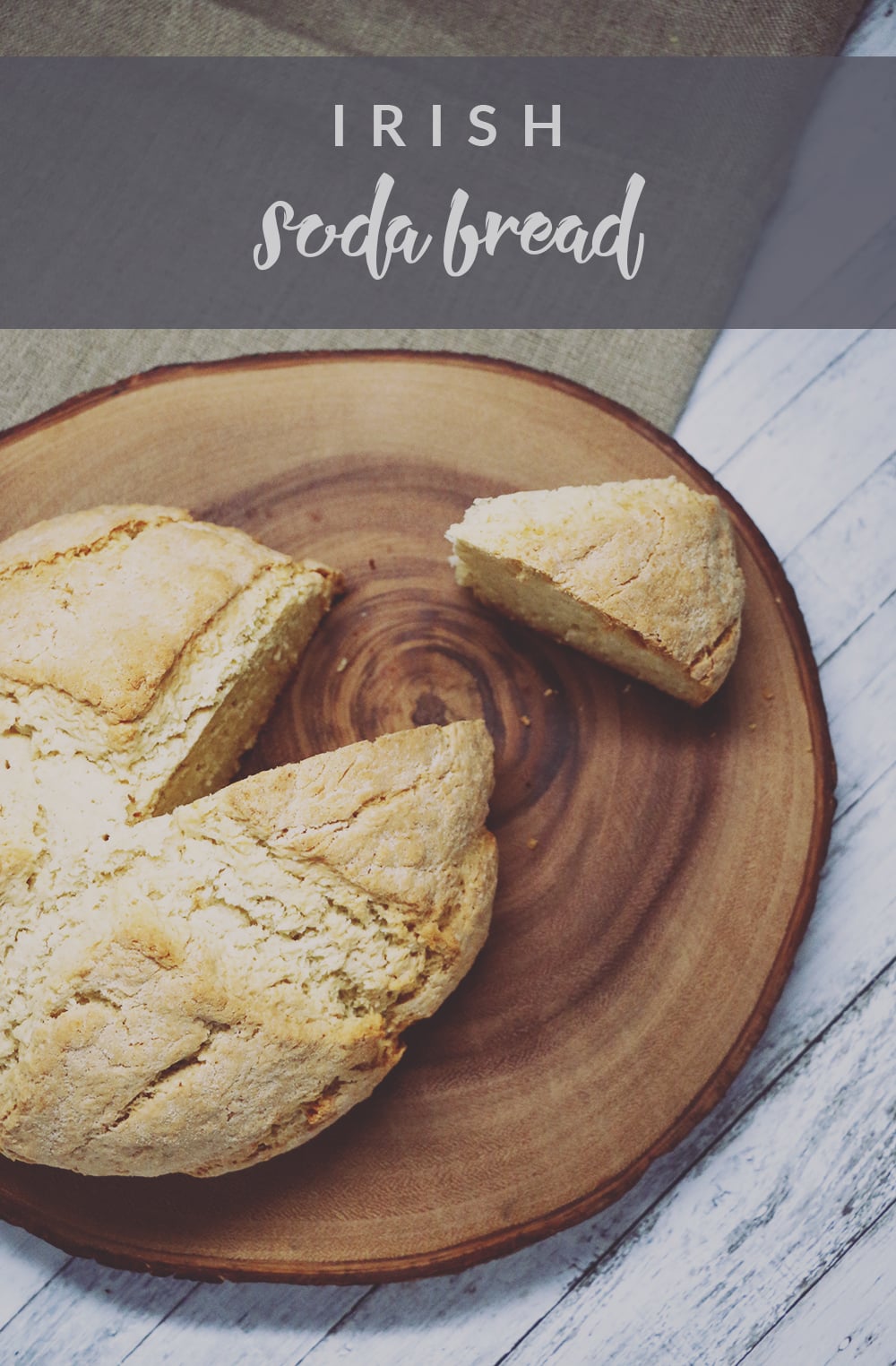 St. Patrick's Day is right around the corner and even though we won't be in town for this green-filled holiday (it's 20 week ultrasound day!) – I knew that we'd be making some of our favorite dishes regardless.
Plus, this week's Maker's Mix-Up theme is Irish so I had to make one of my favorite breads: Irish Soda Bread!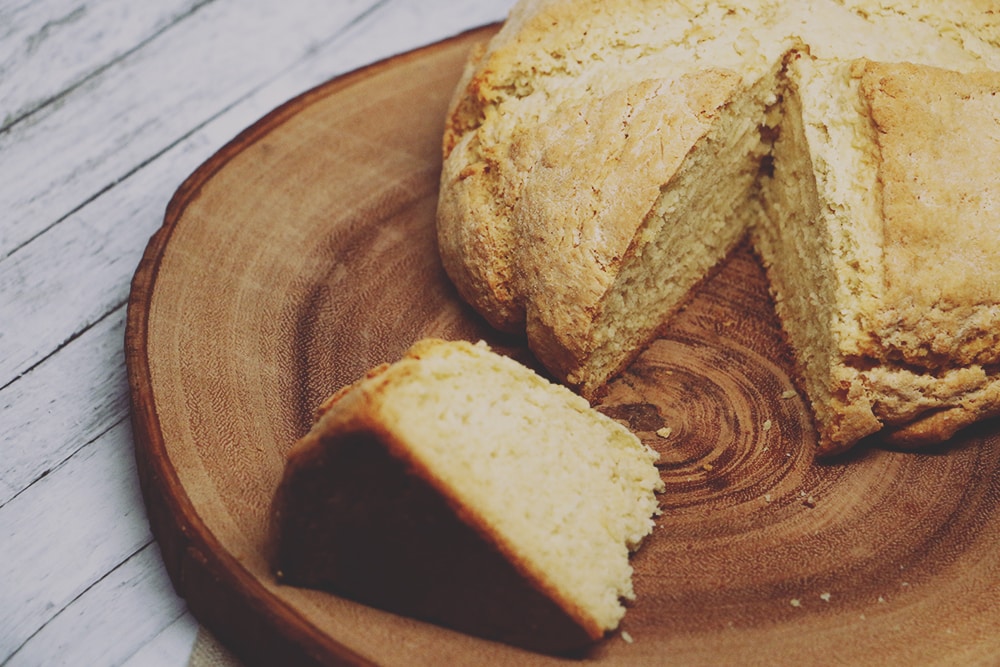 Unfamiliar with Irish Soda Bread? You're missing out! Irish Soda Bread is a quick bread that uses baking soda as the leavening agent over yeast. I've seen a ton of different varieties, but some of the more common ones include raisins. While this simple Irish Soda Bread recipe doesn't contain raisins (since we're not big fans here) – it's super easy to add in a 1/3 cup or so to the recipe after all of the other ingredients are added in. I've also seen nuts and seeds as alternative additions, too.
Truth is, up until a year or so ago – I only made bread in a bread machine. Then we tried a bread from Whole Foods that I absolutely had to figure out how to replicate and the bread machine wasn't an option. So I decided it was time to journey into the land of homemade breads and now I don't ever want to go back. Especially after this recipe.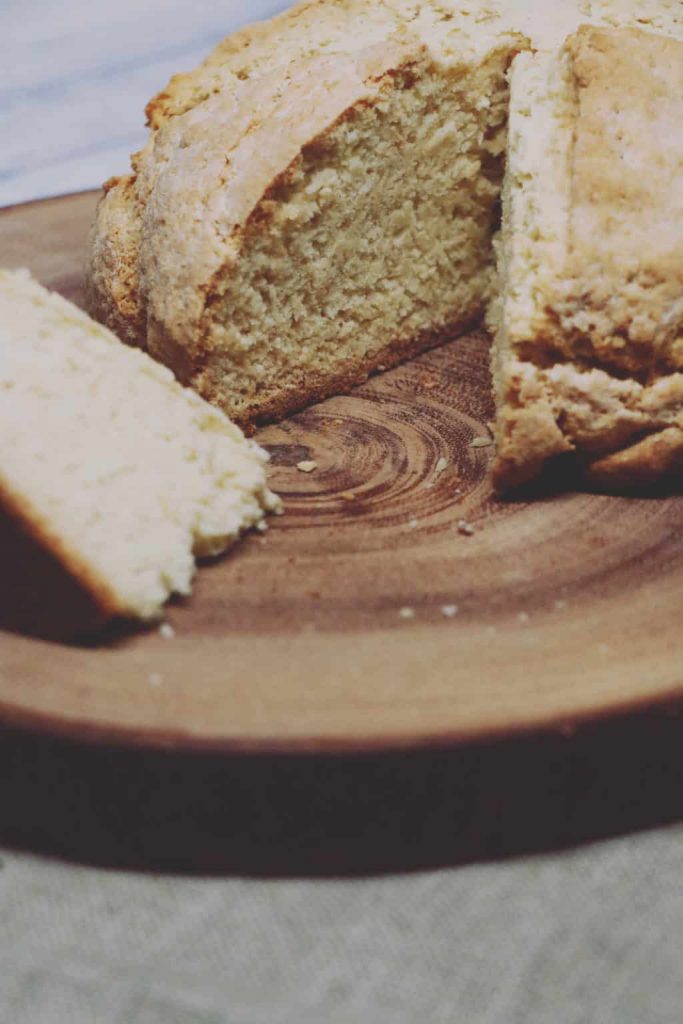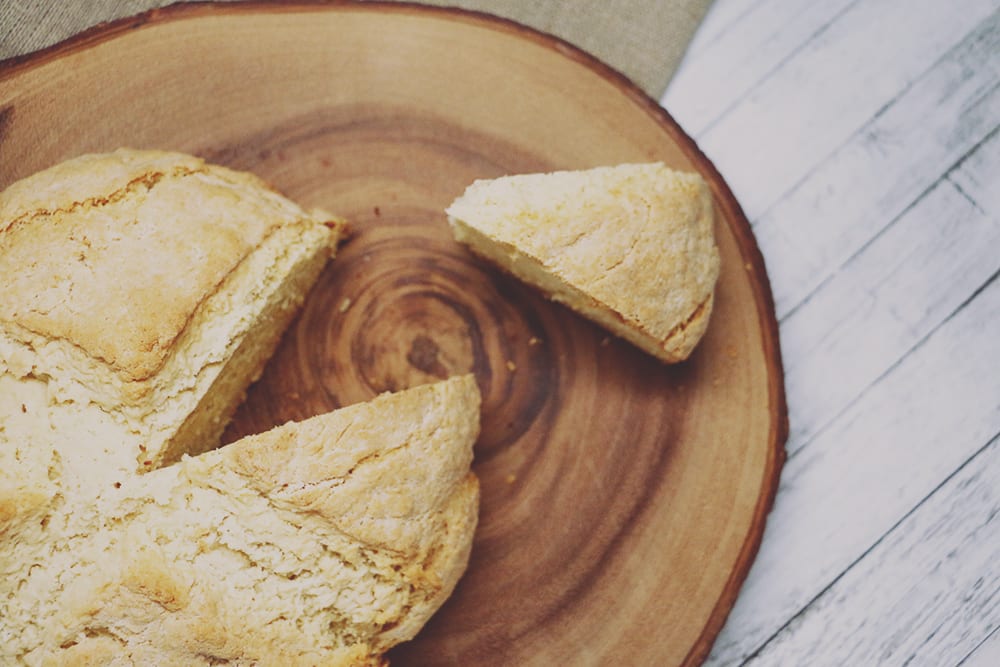 One of the reasons I love this simple Irish Soda Bread recipe is because it's nearly as easy as using a bread maker. Put the dry ingredients together, add in the wet ones, knead a little bit, form into a nice round loaf, cut an X, baste with butter, bake and you're set. SO easy! And I am all for easy food that tastes amazing which is exactly what this is. And if you're really looking to up the taste of this simple Irish Soda Bread recipe, I highly recommend pairing it with either whipped butter or one of these compound butters!
Also, I fell in love with the wood chargers/plates after watching a couple different Food Network shows feature them. We picked ours up locally, but if you're looking for one similar, you can get this wood cutting board made from sustainable wood that's pretty close! I want to use these all the time whether we have company or not because they are just too pretty not to. It pairs pretty nicely with a burlap towel, too!
Simple Irish Soda Bread Recipe
Simple Irish Soda Bread Recipe
Ingredients
3

Cups

All-Purpose Flour

1

Cup

Buttermilk

4

Tbsp

Salted Butter

Softened

4

Tbsp

Sugar

1

Tbsp

Baking Powder

1

Tsp

Baking Soda

1/2

Tsp

Salt

1

Egg
Instructions
Preheat the oven to 375F.

In a mixing bowl, combine: flour, sugar, baking powder, and salt. Mix thoroughly.

Add in the egg, butter, and then buttermilk. Mix thoroughly.

Once the dough has formed, knead lightly on a floured surface.

Lightly grease a baking sheet and place your dough on the sheet. Form a round loaf.

Score an X into the top of the loaf with a sharp knife.

Brush with half the melted butter (1 Tbsp) and bake for 15 minutes.

Brush with the rest of the butter and bake for another 15-30 minutes, checking every 5 minutes to ensure that it doesn't burn.

Serve warm or room temperature with butter.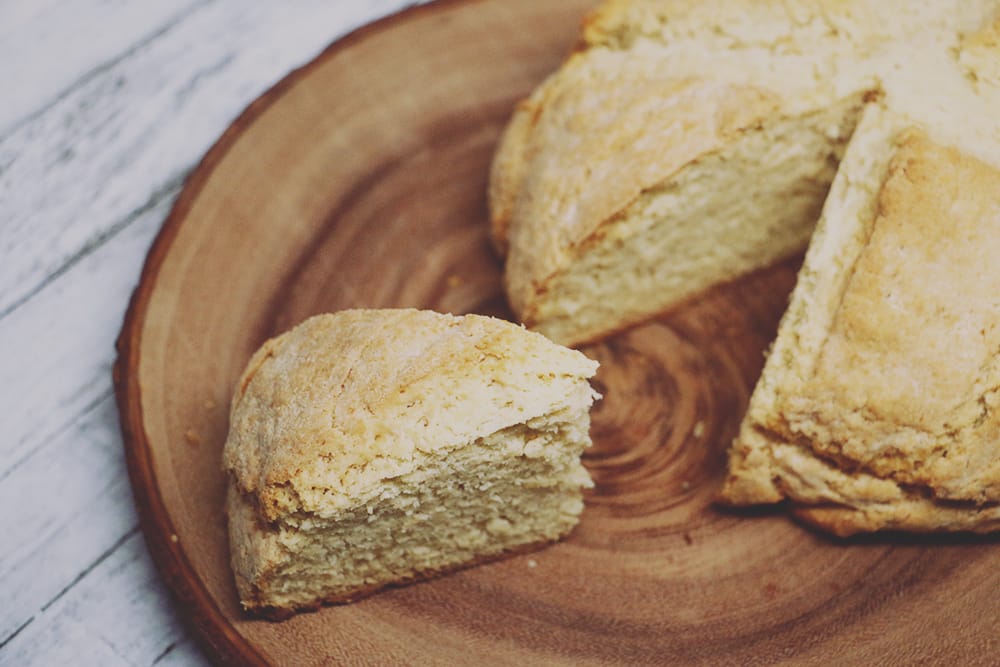 You've probably already got all of the ingredients in your pantry for this simple Irish Soda Bread recipe which makes it even better. It's a great loaf of bread to serve with the traditional St. Patrick's Day dishes or to just make because you're a carb-o-holic like myself ;)
And we would LOVE to see your Irish dishes or crafts this week in the Maker's Mix-Up!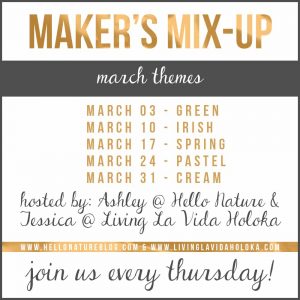 what are your favorite additions in Irish Soda Bread?
You might also like: