August is one of my favorite months of the year. The weather slowly starts cooling down, we spend more time outdoors trying to squeeze every last minute out of Summer, and the Farmer's Markets around here have the best produce (along with the best deals!) Which means come August, our fridge is usually stocked full of fresh produce – especially zucchini. And while we tend to do just fine eating it without baking it, zucchini bread is one of my favorite breads so I was pretty excited to make it already this year.
One of the reasons I love zucchini bread is because it's so easy to sneak my vegetables in. You can hardly even taste it! Plus, this zucchini bread recipe is actually healthier since it uses apple sauce in place of oil so I never feel as bad when I have four or five multiple slices. Good thing it makes two loaves! ;)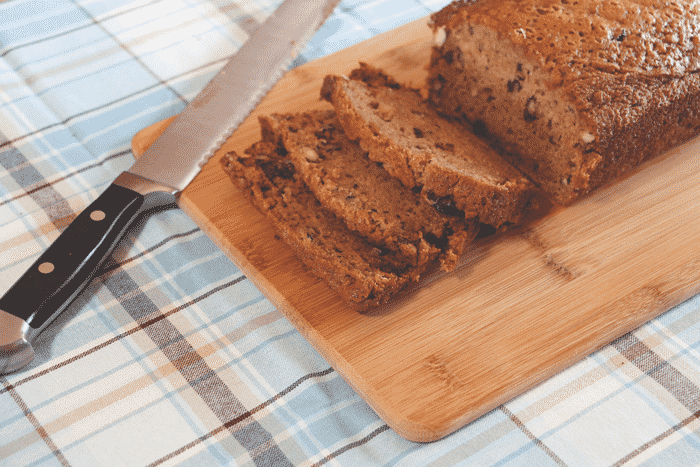 You don't need a mixer with this recipe, but I'm pretty smitten with our KitchenAid so I almost always use it. But if you opt not to or just prefer a mixing bowl and spatula, this recipe is still super easy. I don't skin the zucchini either so it's pretty much grating the zucchini, throwing some dry ingredients together, a few wet ones, combining and baking. Easy and enjoyable!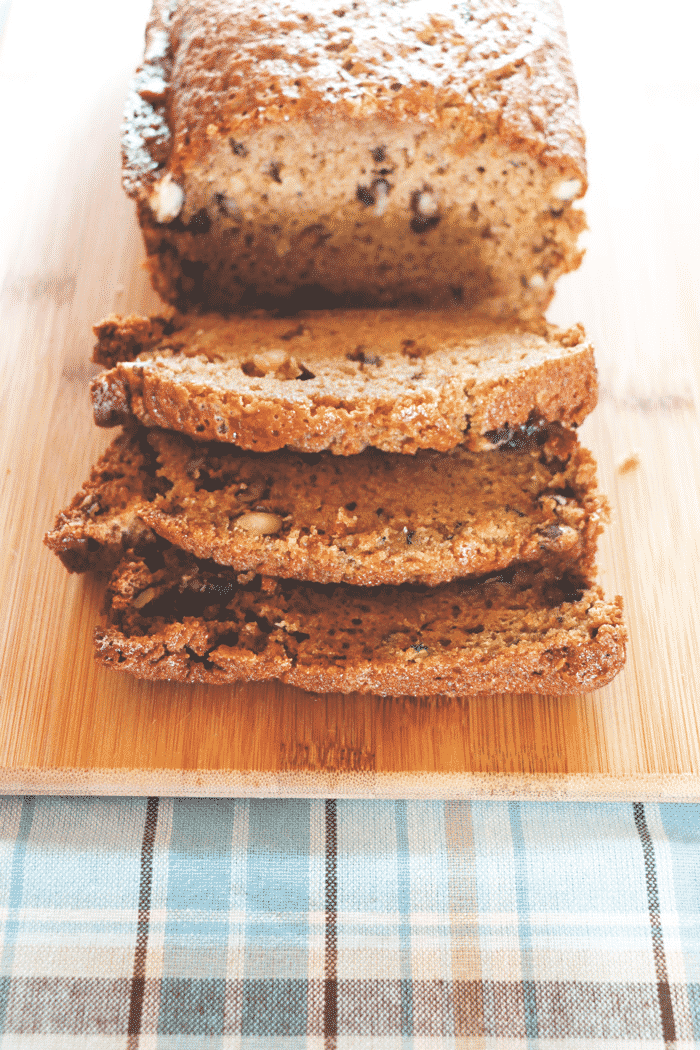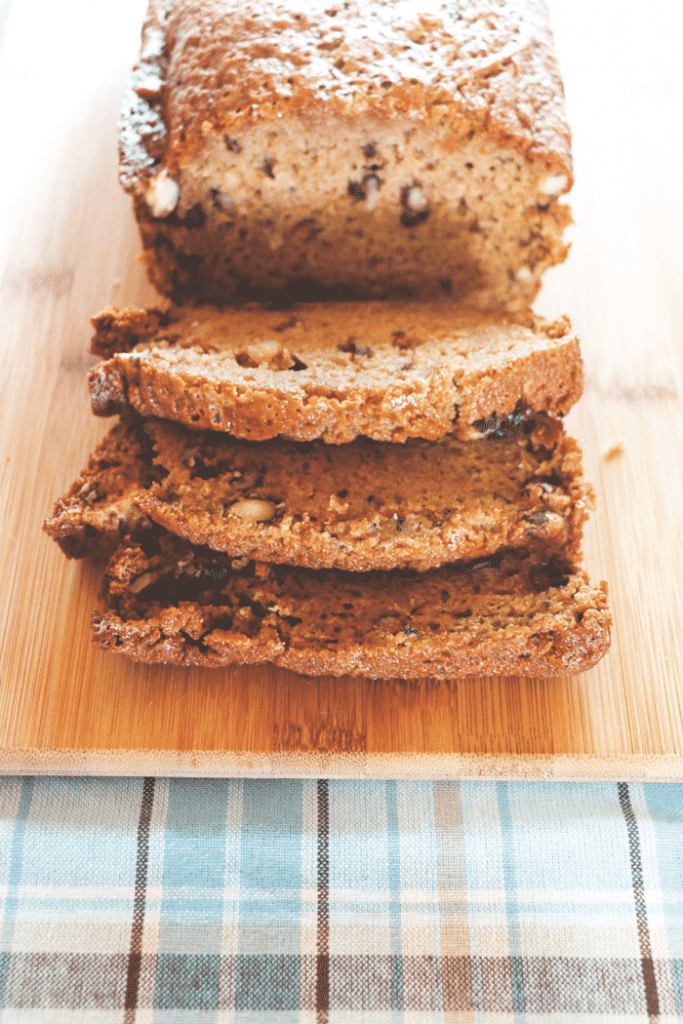 Zucchini Bread
Ingredients
3 1/4

Cups

All-Purpose Flour

1

Tsp

Baking Soda

1 1/2

Tsp

Cinnamon

1

Tsp

Ground Nutmeg

1

Tsp

Salt

1

Cup

Brown Sugar

2

Cups

White Sugar

2

Cups

Grated Zucchini

1

Cup

Applesauce

4

Eggs

1/3

Cup

Water

1

Cup

Chopped Walnuts

1/4

Cup

Chocolate Chips
Instructions
Preheat the oven to 350F.

In a large mixing bowl, combine the flour, baking soda, cinnamon, nutmeg, salt, brown sugar, and white sugar. Mix thoroughly.

In a medium mixing bowl, combine the zucchini, applesauce, eggs, and water. Mix thoroughly.

Slowly combine the wet ingredients in with the dry ingredients and mix until combined. Fold in the nuts and chocolate chips.

Grease two regular loaf pans and split the mixture between both pans.

Bake for 1 hour or until a toothpick inserted in the middle of the loaf comes out clean.

Let cool and serve!
Recipe Notes
Add more chocolate chips if you prefer a more chocolatey zucchini bread.
I've seen a lot of additions to zucchini bread over the years in various recipes. Pineapple, cranberries, different nuts, more chocolate, oats, raisins, lemon peel – the list goes on! I'm thinking next time I make this, maybe I'll add in some pineapple and cranberries to change up the flavor some.
I'd love to know: what do you add to your zucchini bread?
You might also like: