Combine applesauce and other easy, already on hand ingredients to get this mild sauce for some of the best Slow Cooker BBQ Pulled Pork you've ever had!
Up until our road trip to Florida last year, barbecue was not really something I considered a part of my diet. Ever. It wasn't that I had an issue with barbecue. It was more so that I couldn't find a sauce that I really liked. We found decent ones when we went waaaay South in our road trip, but still. I wanted something I could enjoy at home.
I'm not a fan of super spicy and super sweet is definitely not my cup of tea. So I needed something smack dab in the middle, which was apparently nearly impossible to find.
The solution was pretty simple though: why not just make our own sauce?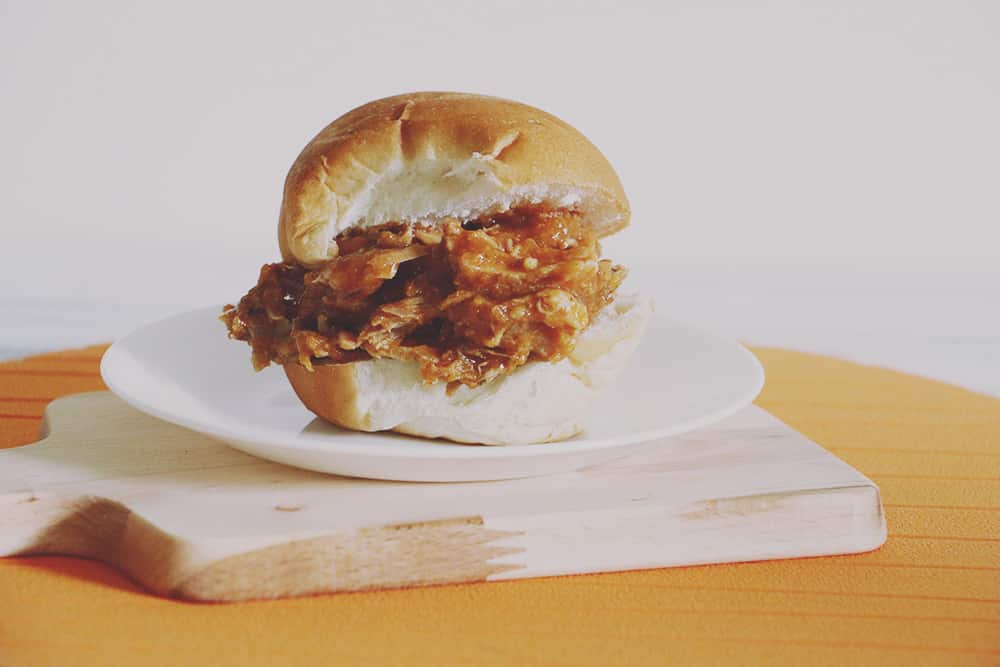 We hadn't ever tried it because for some reason, I was certain BBQ sauce was not an easy task. Maybe it was my nearly impossible quest to find the perfect one that left me feeling that way, I don't know. But in my head, this idea was going to be crazy hard.
Except it wasn't.
And we had everything we needed on hand.
And it was like I found the most perfect sauce that I had been seeking for years with the most simple ingredients. Dear sauce – where have you been all my life?!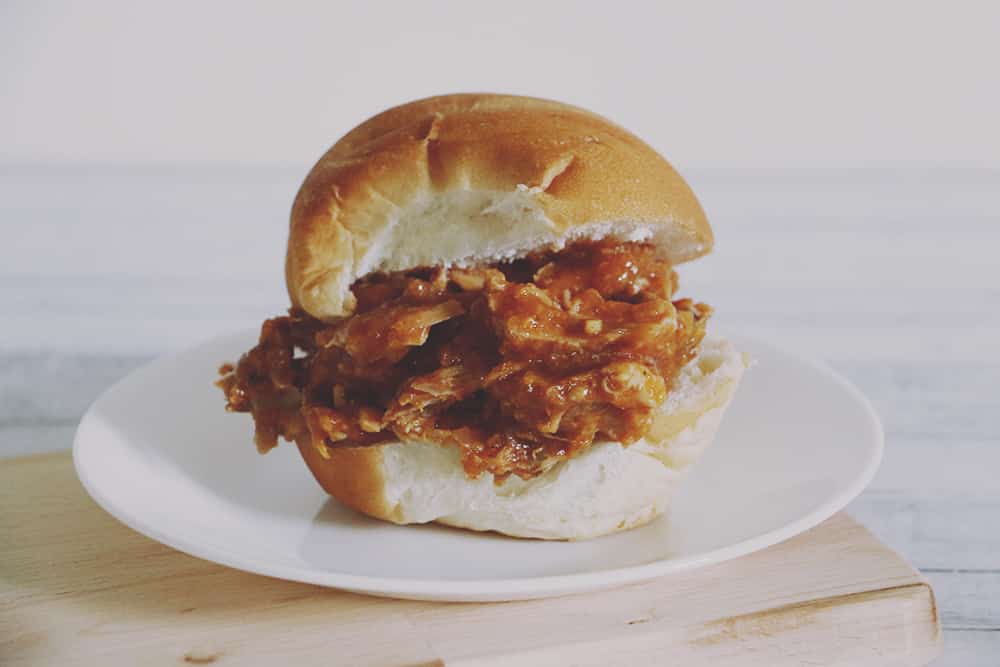 Like I said, this slow cooker BBQ pulled pork is made from ridiculously simple ingredients. Ones that combined, form this delicious not overly sweet and definitely not spicy sauce. Perfection.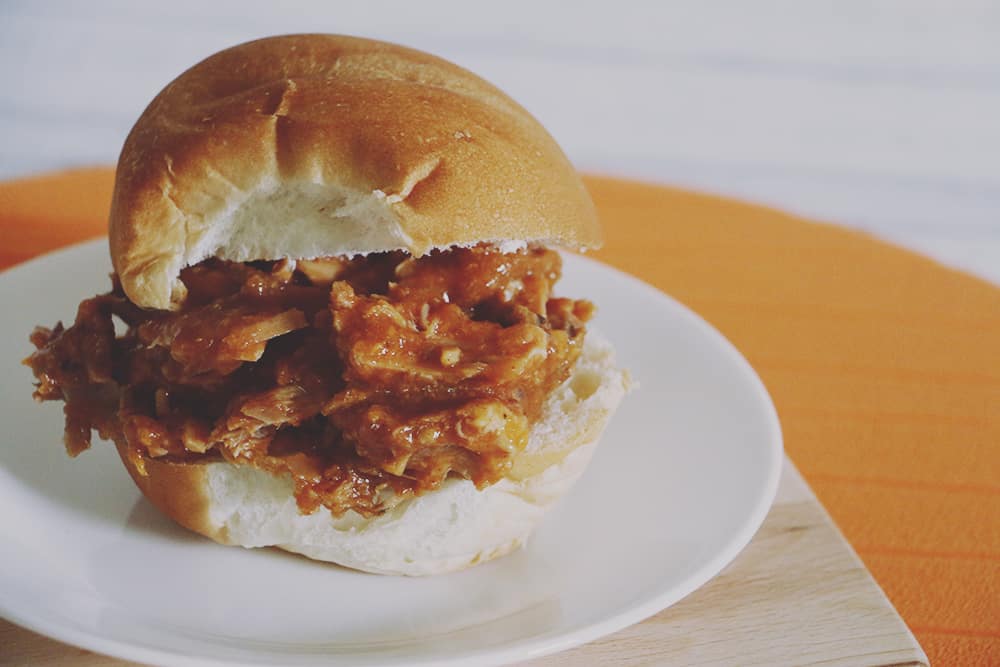 SLOW COOKER BBQ PULLED PORK
Slow Cooker BBQ Pulled Pork
Ingredients
3-4

lb

Pork Roast

1

Cup

Unsweetened Applesauce

1

Cup

Brown Sugar

1/2

Cup

Ketchup

1/4

Cup

Yellow Mustard

3

Tbsp

Lemon Juice

1

Tbsp

Minced Garlic

1

Tsp

Paprika

1/2

Tsp

Salt

1/2

Tsp

Pepper
Instructions
In a pan on the stove, mix all of the ingredients (other than the pork roast) and whisk together to create the sauce. Cook over medium-high and bring to a boil.

Remove from heat.

Place the pork roast in the slow cooker. Pour sauce over the pork roast.

Cover and cook on low for 6 hours.

Remove pork roast from the slow cooker and shred in large bowl.

Remove bones (if any) and cover with sauce from the slow cooker.

Mix together and serve.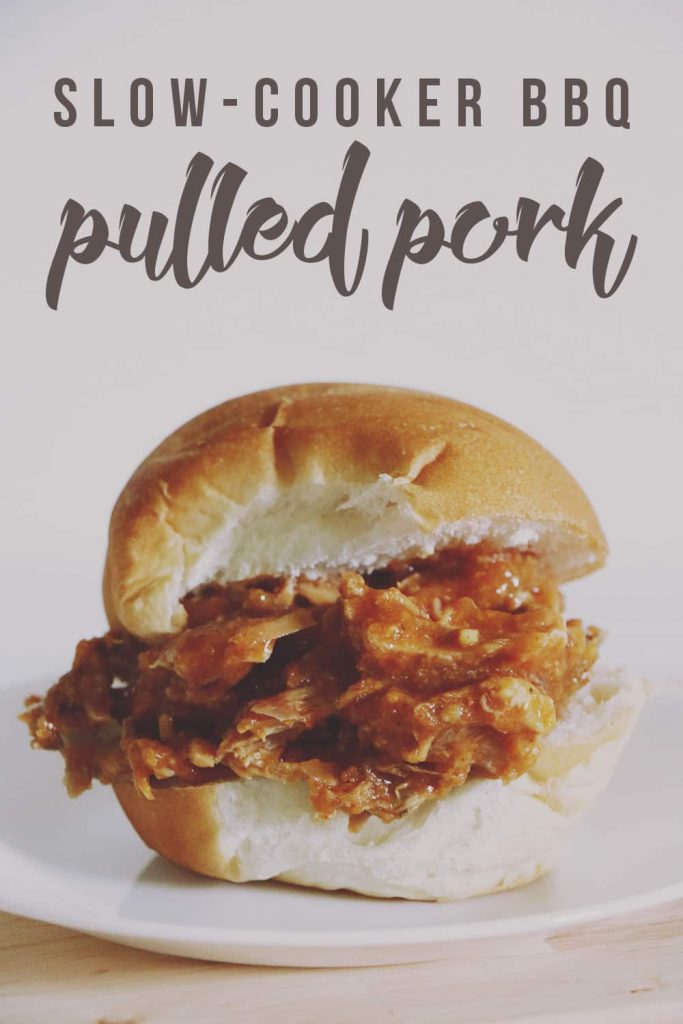 If you're looking for something to wow your guests the next time they're over, this dish is it. It's the perfect easy meal for Summer get-togethers. Pair it with some coleslaw, watermelon, corn and all of the other delicious Summer picnic foods and you're set!
This week's Maker's Mix-Up theme is barbecue! We want to see all of your barbecue recipes + projects below: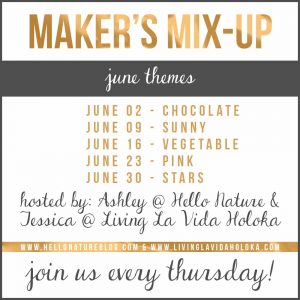 Let's chat!
What's your style when it comes to bbq sauce? Sweet, spicy, something totally different? What's your favorite way to enjoy pulled pork?