Need a healthy upgrade to french fries? These Loaded Sweet Potato Fries are sure to hit the spot! With the Southwestern twist, their flavor packs a punch!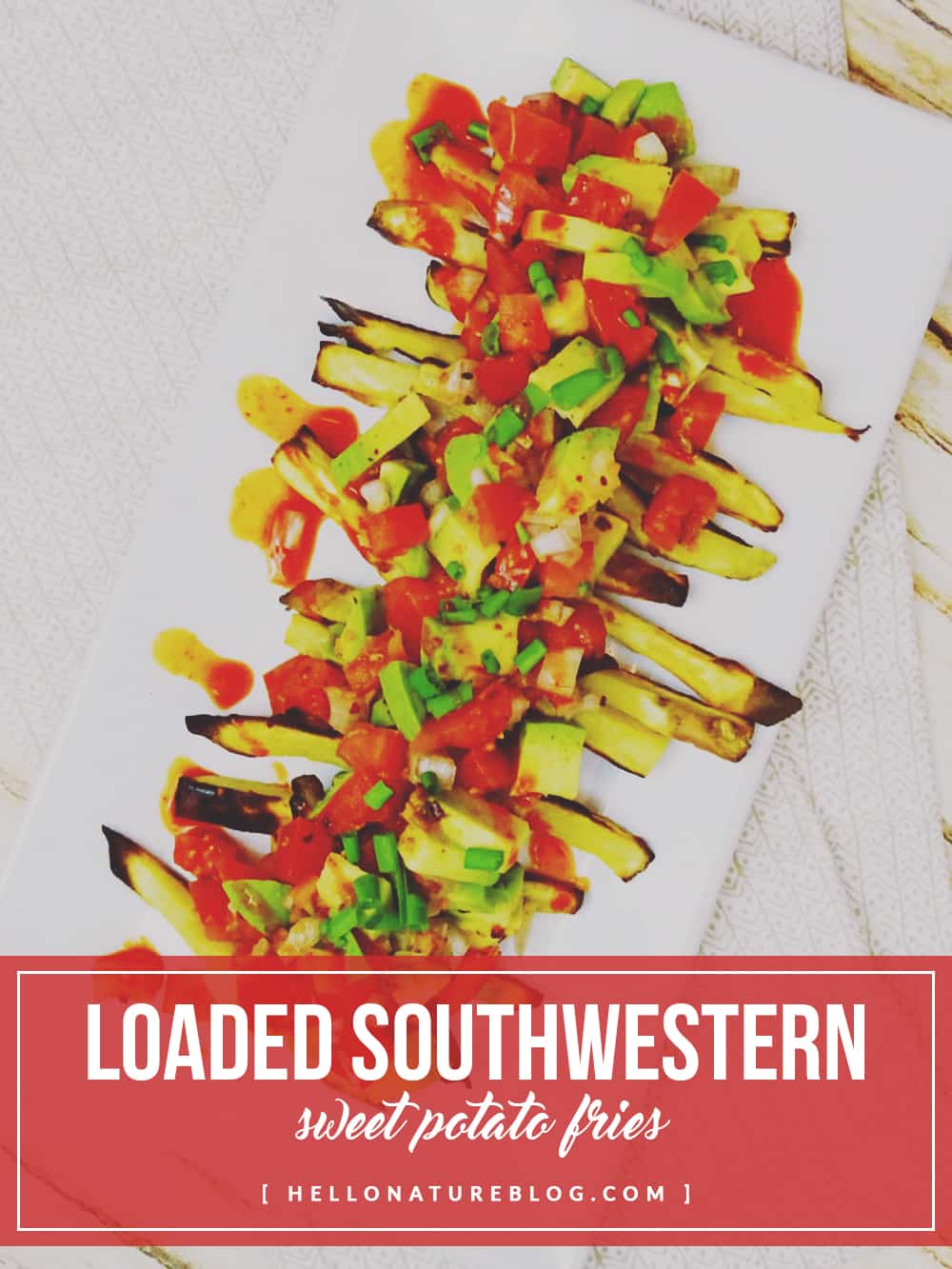 French fries are my absolute weakness! Potatoes in general are one of my favorite foods because you can be entirely creative when incorporating them into dishes. They work well for breakfast, lunch, dinner, and dessert (hello, sweet potato pie)! Essentially, they're a perfect food!
Did you know that there is a difference between a sweet potato and a yam? I've always thought they were basically the same, orange fleshed potato. That's until recently discovering white sweet potatoes. The orange variety are marketed as yams. White sweet potatoes look like a regular potato, but have sweet flesh. It's kind of a mind trick when you're eating them. That's why I thought they would make great french fries!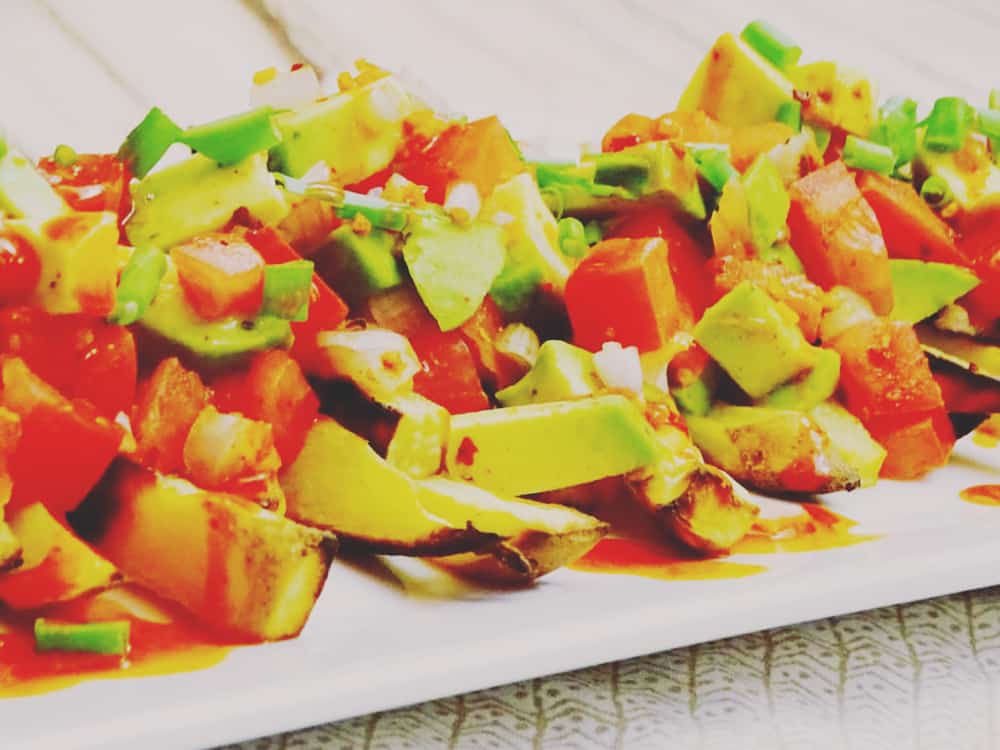 French fries have been a big no-no in my diet lately. Since the holidays ended, I cut out a lot of junk food. I've been more aware of the foods I consume and I've been trying to live a healthier lifestyle. However, sweet potatoes have been a starchy treat. They're loaded with vitamins and antioxidants. If you prepare them the right way, they're a pretty healthy food.
Finding a way around that "no french fry ban" has been great. Especially when I can enjoy loaded sweet potato fries without the guilt! I almost always have avocados ripening on the kitchen counter and a refrigerator stocked with veggies. When my craving for french fries hit, I decided to make a healthy, Southwestern version with these loaded sweet potato fries. These french fries definitely hit the spot!
LOADED SWEET POTATO FRIES: SOUTHWESTERN STYLE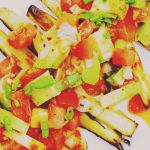 Loaded Sweet Potato Fries: Southwestern Style
Ingredients
1

small-medium white sweet potato

or a yam, roughly peeled and cut into sticks or wedges

1

tbsp

. extra virgin olive oil

1

shallot

chopped

1

small tomato

chopped

1/2

of an avocado

chopped

1

tsp

. Southwestern seasoning

I used Mrs. Dash Southwest Chipotle Salt Free Blend

2

scallions

chopped

Juice of 1 lime

Hot sauce

optional
Instructions
Preheat oven to 450º.

In a bowl, toss sweet potatoes with olive oil.

Spread potatoes evenly on the baking sheet and bake for 20 minutes. Turn fries once during baking.

Meanwhile, mix shallot, tomato, avocado, and Southwestern seasoning. Squeeze lime juice into the mixture and stir to combine.

When fries are well done and crunchy, plate them and top with tomato mixture.

Sprinkle scallions on top and serve immediately with hot sauce.
Top these fries with a splash of hot sauce and you're good to go! I even like an extra sprinkle of Southwestern seasoning on top. If you like cilantro, you can add it chopped for some additional fresh flavor. Adding a dollop of sour cream on top is always an option, too.
These loaded sweet potato fries are much better enjoyed with a fork though. If you're ready to get messy, dive right in! Make them a meal or serve them as an appetizer on a rectangular platter. You'll satisfy your craving for french fries – without the guilt – and enjoy some wholesome ingredients, as well!
I want to know: What's your favorite way to enjoy french fries? What are some of your favorite toppings for loaded sweet potato fries?
You might also like: