Celebrate shark week and shark awareness day with this fun and easy shark necklace DIY! You'll be ready to share your love for the ocean in no time!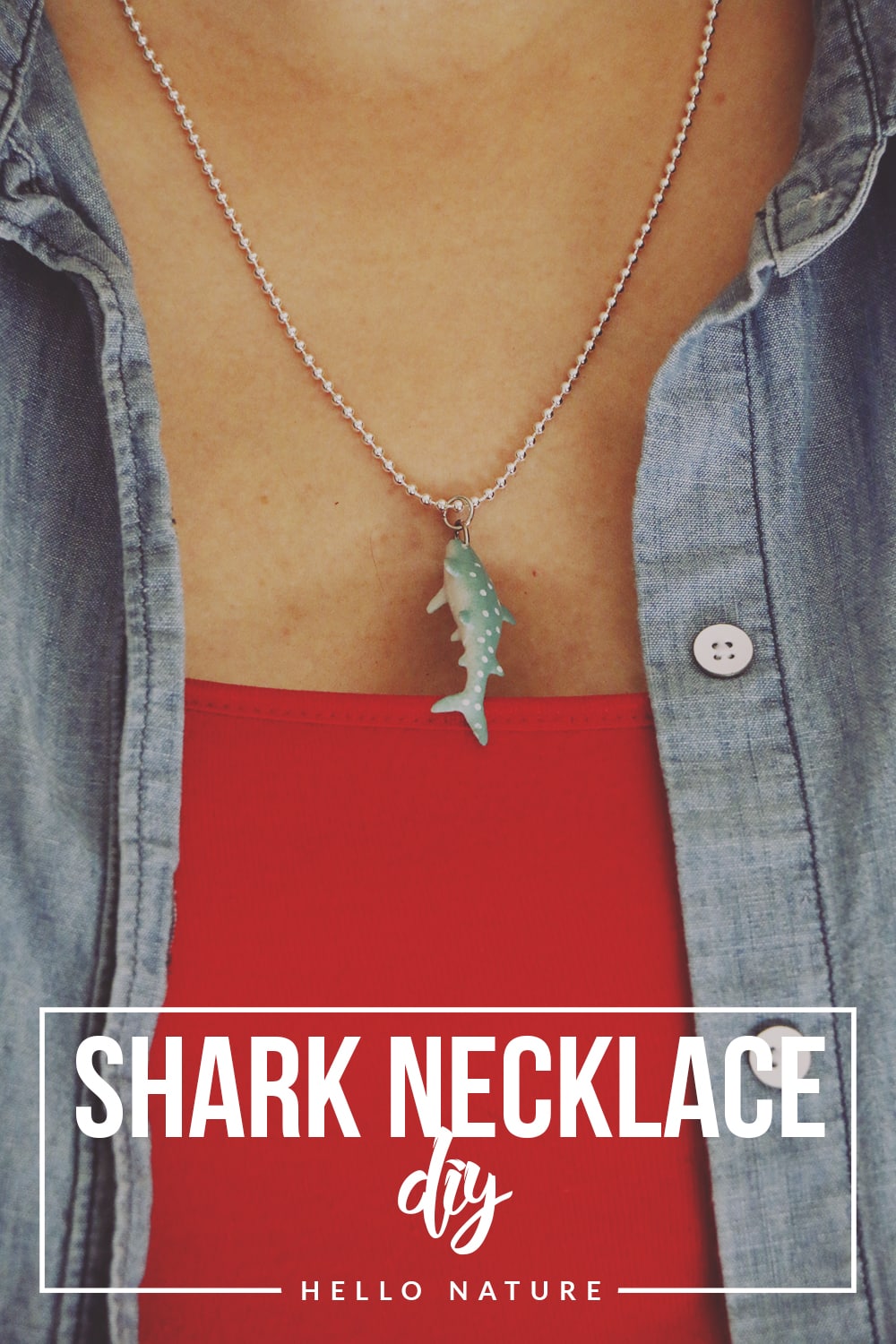 Happy Shark Awareness Day!
I know Shark Week is long gone, but today is officially Shark Awareness Day and I'm happy for any reason to celebrate sharks. We've snorkeled with nurse sharks before. It truly was one of the most amazing things I've ever done, despite the fact that I was super nervous since it was my first time snorkeling.
Sharks really are fascinating creatures to me. They're still super scary, even though I'm so unlikely to be killed by one, but they are SO majestic! And I would love to get up the courage to go cage diving with them some day. Today is all about bringing more awareness to the fact that these sea creatures are in more danger from humans than we are from them. And to celebrate, I created an easy and fun shark necklace DIY that's sure to spark a conversation about them!
This Shark Necklace DIY is really easy to make with just a few supplies. If you end up getting the Sea Animal Set that I used for the shark itself, you can make a ton more just like it with your favorite sea animals! It's a perfect way to dress up an outfit, celebrate your love for the ocean, or a just fun Summer project for kids to make, too.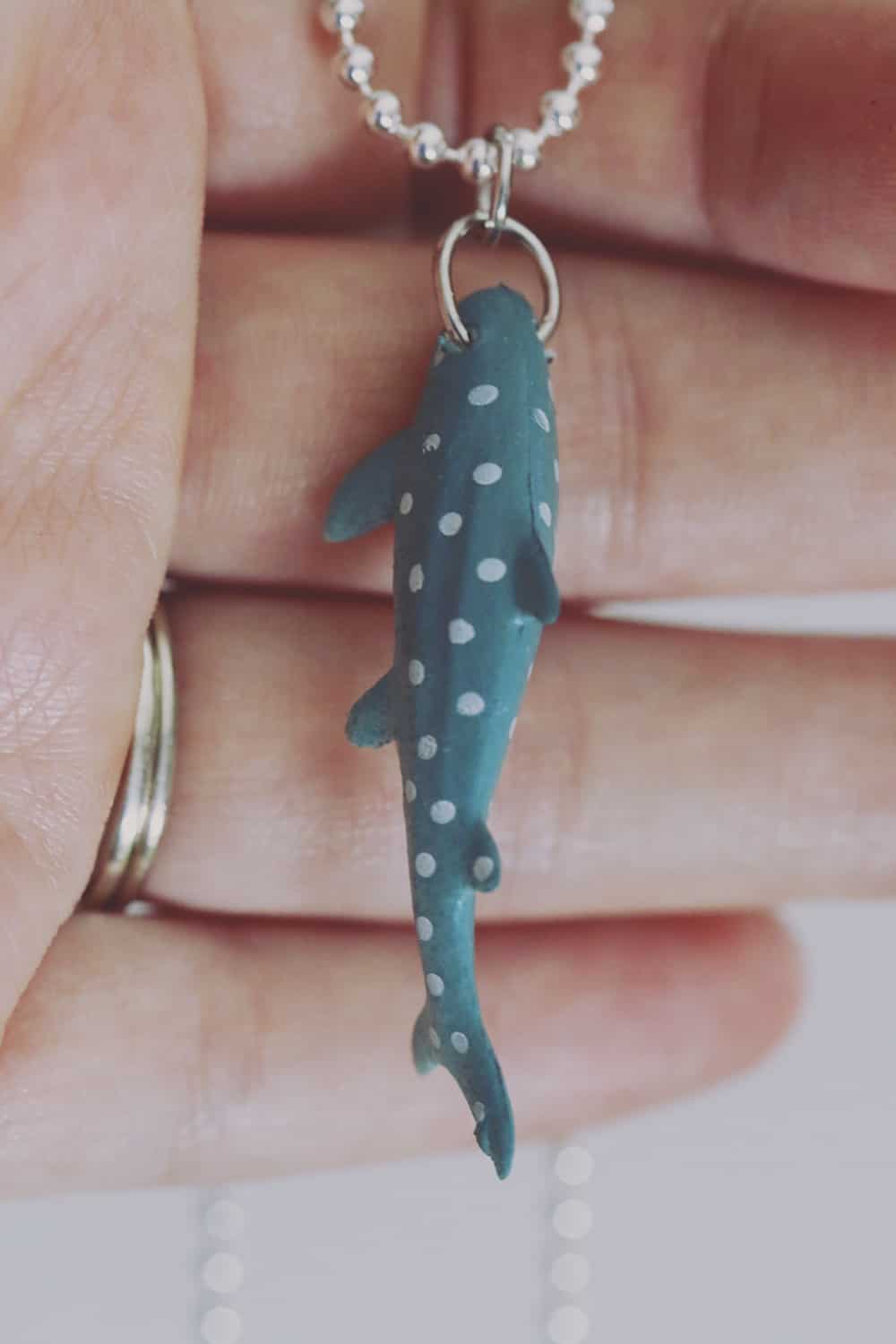 shark necklace diy : supplies
Small Rubber Shark – I used one from this Sea Animal Set
Small Pliers
Drill with small drill bit
Metal/Wire Cutter (Optional – only needed if you want a shorter necklace)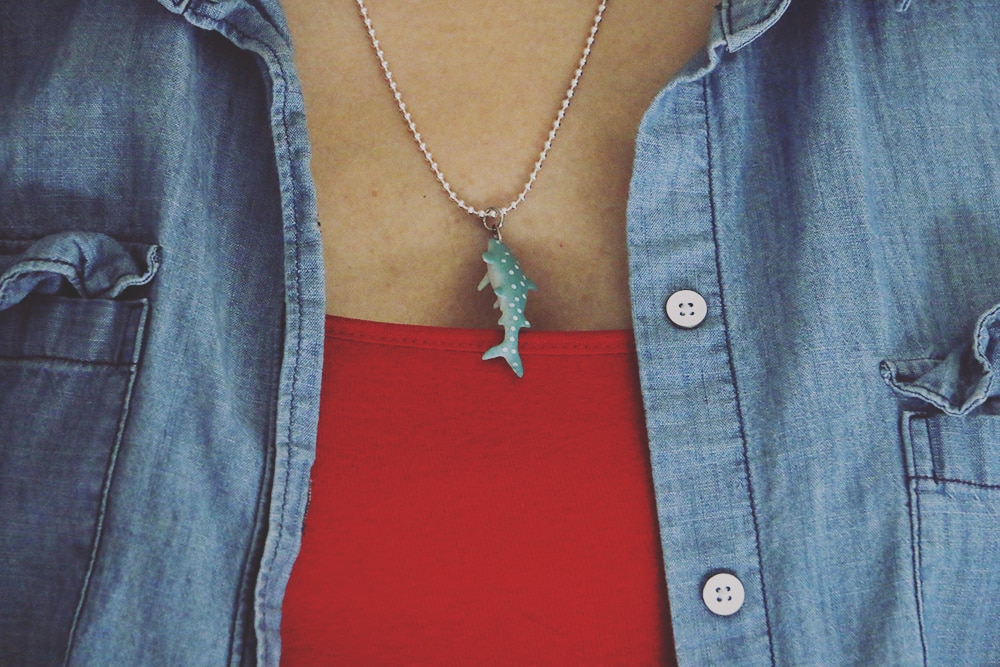 shark necklace diy : steps
Using a drill bit about the size of the eyes of the shark, slowly drill a hole straight through the shark's eyes.
Open up one of the jump rings and push it through the eyes.
Place the other jump ring through the first one. Using the pliers, close the first jump ring so they are connected.
Slip the ball chain through the second jump ring.
Attach the ball chain connector clasp to either side of the ball chain.
Attach around your neck, wear + enjoy!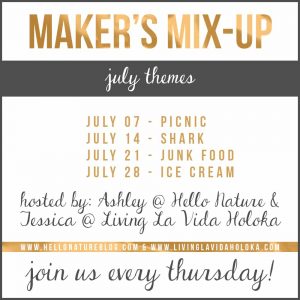 This week's Maker's Mix-Up Theme is SHARK! Have a shark project on your blog? Or maybe a fun shark-themed recipe to celebrate sharks? We want to see it! Link-up with us below so we can see what you're creating!

Let's chat!
Are you celebrating shark awareness day? How did you celebrate shark week?
You might also like: