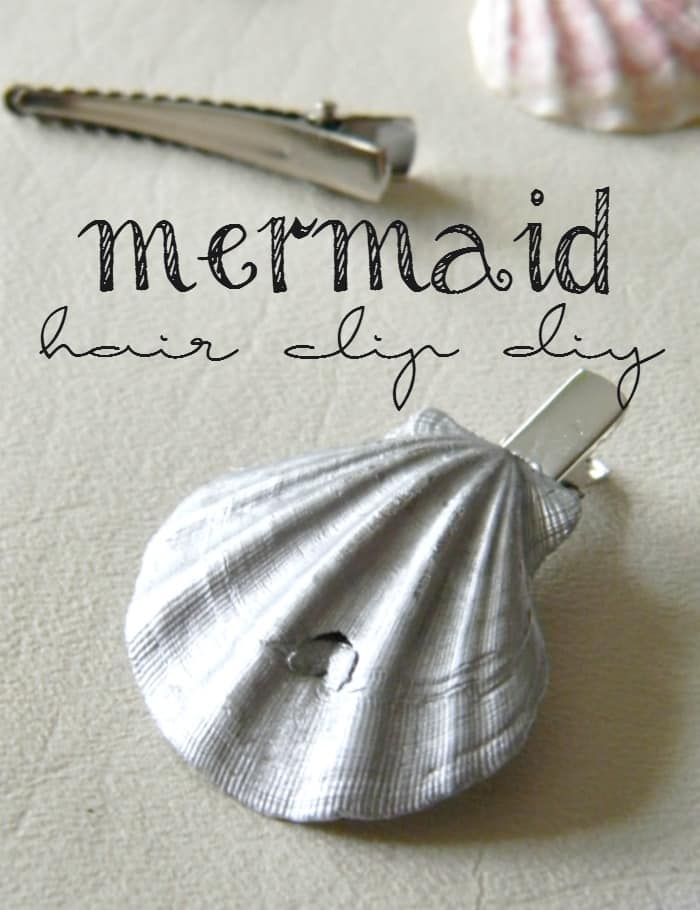 The days continue to get warmer as Spring moves along. One thing I love to do while the weather is hot and sunny is hit the beach! I enjoy spending quiet mornings lounging in the sand and afternoons grabbing lunch on the boardwalk. Another thing I love to do while I'm down the shore is search for seashells. I've had a love for seashells ever since I was a little girl. Each one is unique, different and reminds me of Summer beach days. While I'm anticipating Summer's arrival and trips down the shore, my seashell collection has made for some fun DIY projects, too!
When it comes to recent hair trends, we've taken inspiration straight from the sea. We wear flowing beach waves and stylish loose braids in our hair that would make even mermaids envious! I decided to take these mermaid-inspired trends one step further by creating a nautical hair accessory that's perfect for Summer! These Mermaid Hair Clips are easy to make using seashells, a metallic paint marker and glue. If you use seashells collected from the beach, make sure to thoroughly clean them and allow them to dry before making your hair clips.
SUPPLIES
Seashells
Alligator hair clips
Silver metallic paint marker
E6000 glue
STEPS
Paint a seashell on both sides with your metallic paint marker. Allow each side to dry completely before painting the other side.
Position seashell on your alligator hair clip.
Allow some glue to your hair clip, add your seashell and gently apply pressure.
Let the glue dry completely overnight before using your new hair clip.
Other hair clip bases can easily be used for this project. Use a larger hair clip to add a variety of smaller seashells on one hair clip. I like alligator hair clips because they're easy to pop into my hair when I'm on the go. I like to braid a small section of my hair and clip my seashell hair clip in for a breezy, beachy, mermaid look.
WHAT MERMAID INSPIRED LOOKS DO YOU WEAR?