I was provided products as compensation for this review. This review is based strictly on my opinion. Need some ideas for throwing an inexpensive yet awesome luau party? I've got you covered with these luau party ideas under $20!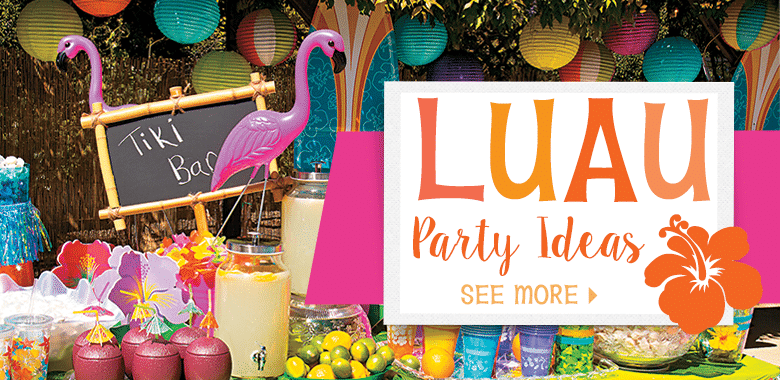 Happy 4th of July! I hope you're having an awesome (and safe!) holiday.
About a month ago, we noticed our back steps were sinking. And by sinking, I mean a sizable crack in the small porch we have. This crack wouldn't be as much of big deal if it wasn't a part of a structure that was supporting our house. It's been there since we moved in, but instead of a crack – it's now shifting and parts are sinking while other parts are pushing up. Not good.
We knew we needed to fix it and it was not our area of expertise so we knew we'd be hiring a contractor to do it. While we were figuring out who to contact, we took the whole "when life gives you lemons, make lemonade" idea to heart and decided that instead of just repairing the area – why not build a deck? It was something we have always wanted and it just seemed like it made sense. Sure, it would be a bit more than just replacing the porch and steps. But it would be SO much more useful.
So our deck supplies are coming tomorrow and our contractor is supposed to start this week which means that (fingers crossed) – next week, we'll have a deck! And with a deck comes room for fun celebrations, like the luau party that I've always wanted yet never had. So today, I've got some fantastic luau party ideas under $20 from Oriental Trading!
Oriental Trading has SO many options for this party (and then some, including some awesome party favors.) Even when we're done with our deck warming luau party, I know that this Summer will be spent enjoying it as much as possible. That means I'll be browsing for even more Summer fun parties, games and more, too!
Let's Chat!
Have you ever had a luau party? What are your favorite ways to decorate for Summer get-togethers?