This shop has been compensated by Collective Bias, Inc. and its advertiser. All opinions are mine alone. #IDSimplyPure #CollectiveBias | Looking to have better days? These Seven Simple Ways to Set Yourself Up for an Exceptional Day are just what you need to start the day off right!
The way my day starts usually decides how the day is going to go. If I wake up in a bad mood, there's a good chance it'll be tough to shake it. If I wake up and feel accomplished right away, my day tends to be pretty productive. It's allowed me to see how important my morning routine is when it comes to how my day ends.
Over the past couple of months, I've slowly added to my morning routine, too. I've spent a lot of time trying to come up with some super simple ways to set yourself up for an exceptional day and the effort has definitely paid off. The great thing is that none of these things take that long. Plus, they're a nice way to ease into the day before you jump into all the work you have to do!
Simple Ways to Set Yourself Up for an Exceptional Day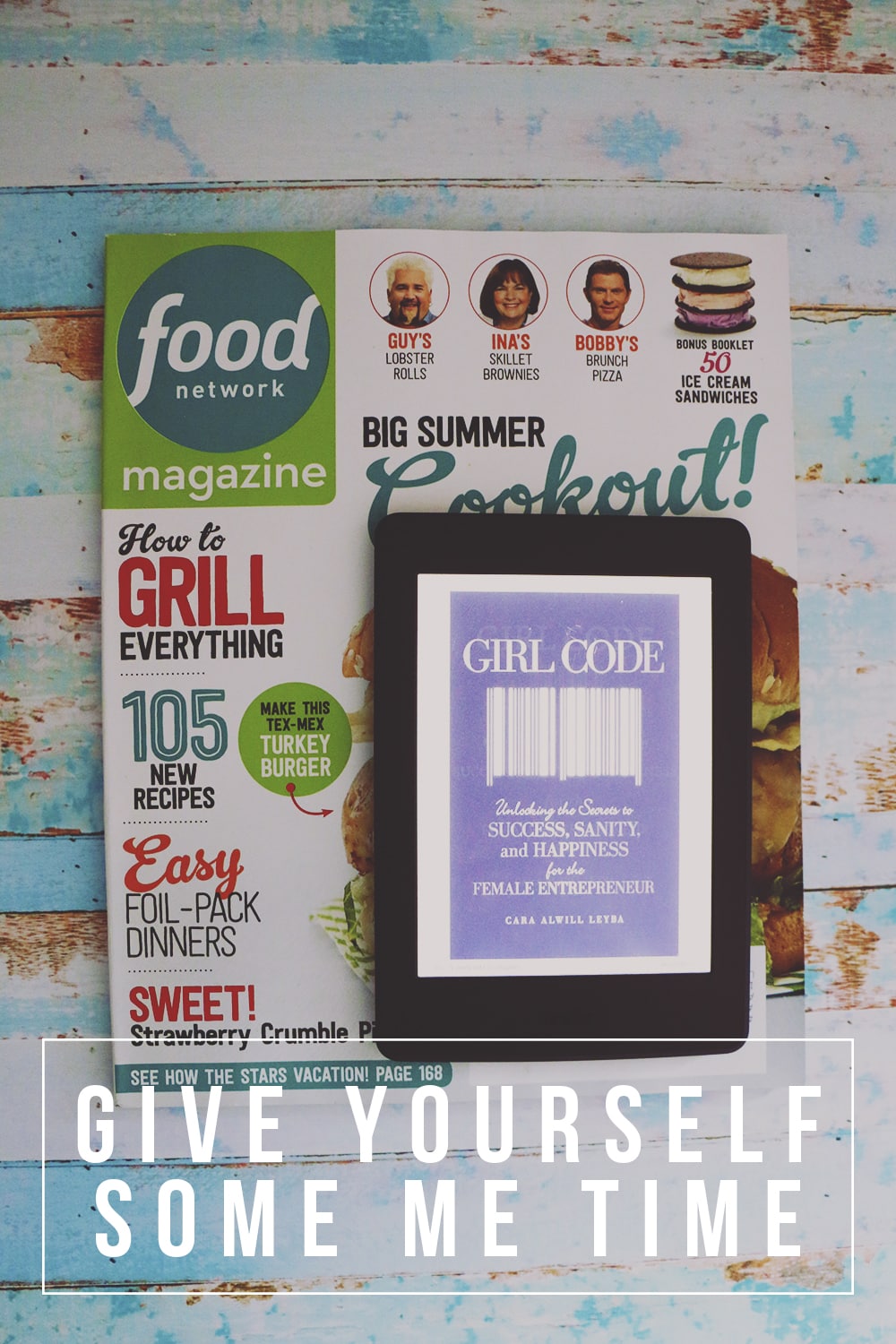 Give Yourself Something to Look Forward To
Being self-employed, I find it really easy to overbook my schedule. There are always things I can be doing and things I feel like I should be doing. But that doesn't mean it should translate to me being so busy I can't even take time for myself every day. Even if it's 15-20 minutes until I get a bigger break the following day, I need it. I don't function well without that mini break that's truly dedicated to something I look forward to. On the days I'm pressed for time, reading or just sitting outside are my go-to options. When I can indulge a bit more, I love watching a movie I've been wanting to see for awhile or pulling out some craft supplies to be creative for awhile.
Take Care of You
When I worked a corporate job, my morning consisted of zero me time. I got out of bed, hurried to get dressed, grabbed something quick to eat and headed out the door. Now I make sure I wake up with enough time to take some time to make myself feel exceptional before I begin my day. Spending an extra 15 minutes in the morning to get dressed, wash my face and put even mascara on after I get back from enjoying the crisp morning air is just what I need. I follow that with a hearty breakfast that includes some fruit and a large glass of water. And after that, it's time for one of my favorite parts of my morning: indulging in my favorite drink.
Indulge In Your Favorite Drink
One of the most enjoyable ways for me to start my day is with my favorite drink: coffee! I don't need it for the caffeine – I just enjoy the taste! And I love taking the time to actually savor it.
While I love all the fun drinks with tons of different ingredients, I love making my own cup of joe more. I'm a pretty simple kind of girl when it comes to my coffee. A fun flavored coffee (usually hazelnut!) mixed with creamer and a little bit of imitation sugar is all I need. Which is why I'm a big fan of the International Delight Simply Pure creamers. They're made with real milk, cream and sugar plus they only have a total of five ingredients. LOVE that! You don't have to have a ton of ingredients for creamer to taste good and International Delight Simply Pure creamers prove that. Plus, you get a choice of three flavors: Vanilla, Caramel and Hazelnut.
Ready to have a simply delicious start to your day? Head over to Walmart and then try one of these recipes with the International Delight Simply Pure creamers. Or you can find more Simply Pure inspiration for exceptional days here!
Skip the Screen Time
I can't be the only one that's guilty of rolling over in bed after I wake up just to grab my phone and check social media or email. For a long time, this was how my morning began. It didn't take much for be to be mindlessly scrolling through Instagram or Facebook. And some days, I was in a rotten mood before I even started my day because of an email or something else I saw online. To be honest, both sucked. A lot. It wasn't an inspiring way to kick off the day at all. So now, until I'm done with my morning routine – email and social media aren't even a thought in my mind. I figure everything can wait until I'm fully prepared to spend time responding to people. I'm sure my more balanced attitude shows when I do!
Review Your To-Do List
Some days I'm guilty of just jumping into work without really thinking about what needs to be done. Or even the order that things should be done. Those days are never productive days for me. I always feel like I'm behind and never doing enough. Instead, I try to dedicate the first 10-15 minutes to reviewing my to-do list (that was already written either the day before or during a planning session for the week.) I also try to ensure that I have a rough game plan for the day ahead. That way, if something urgent comes up, I know what I may be pushing off and how much of a priority it was.
Get Up At the Same Time
This one was a tough one for me to learn. I liked getting up early on the week days (think before the sun comes up!) and sleeping in on the weekends. I appreciated the flexibility because I was self-employed. I always read the advice to maintain a normal sleep schedule, but I thought it was a bit of a joke. Until I did it for a few weeks on end. It didn't take much for me to realize how much better I felt. Now I regularly wake up before my alarm. I also have a rough idea of when this morning routine of mine that I'm sharing with you will be done so I know when I'll be jumping into work. I feel less groggy, have way more energy and tend to have a pretty easy time waking up every day so I can get started having an exceptional day right away!
Go for a Walk
When Spring was in full bloom and the weather was nice enough to enjoy a daily walk, it quickly became one of my favorite parts of the day. As Summer rolled around, and the more pregnant I became, I had to be more selective about when we went for a walk though. Mornings became my favorite time of the day to head out for weather purposes, but I also realized how peaceful it was when we went out at that time. Fewer cars, less people, and an overall calm over our neighborhood where bunnies and birds roamed freely before the busyness of the day. It became a great way to wake up gradually, stretch my muscles and clear my head before I dove into work.
---
Let's Chat!
What are your favorite simple ways to set yourself up for an exceptional day? Do you start your day in a simply delicious way with Simply Pure creamer? What's your favorite flavor?
You might also like: