This shop has been compensated by Collective Bias, Inc. and its advertiser. All opinions are mine alone. #HealingNightsSleep #CollectiveBias. You'll be able to set yourself up for a great day the night before in no time!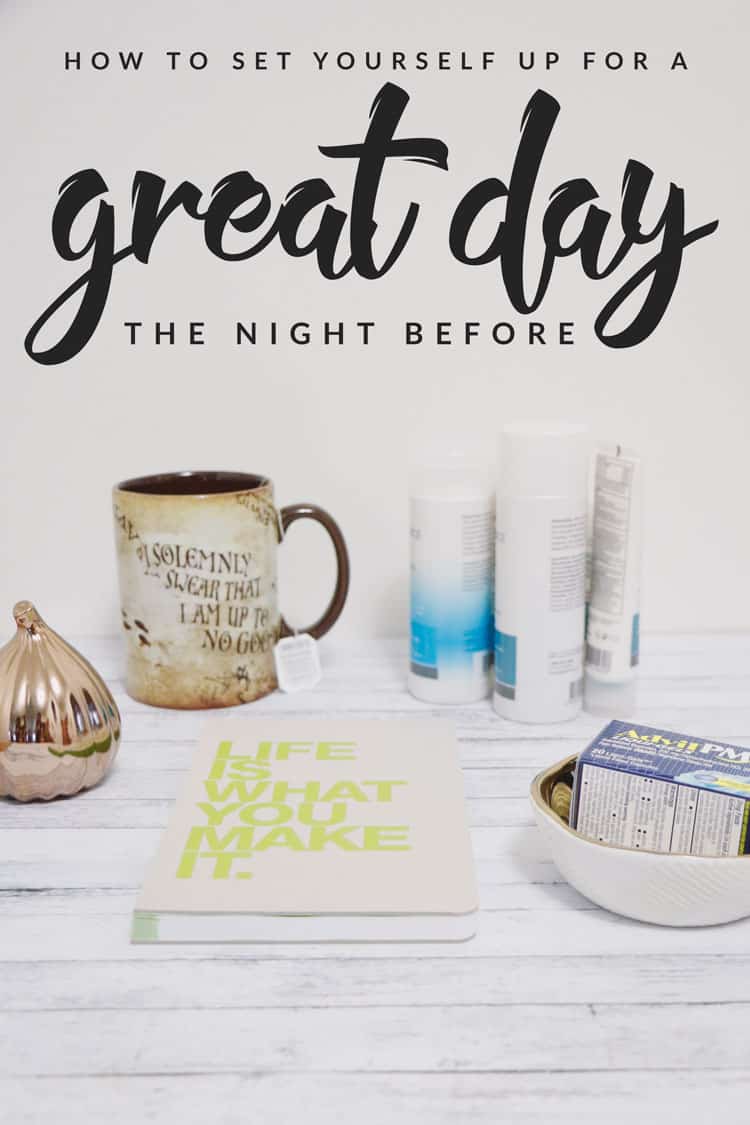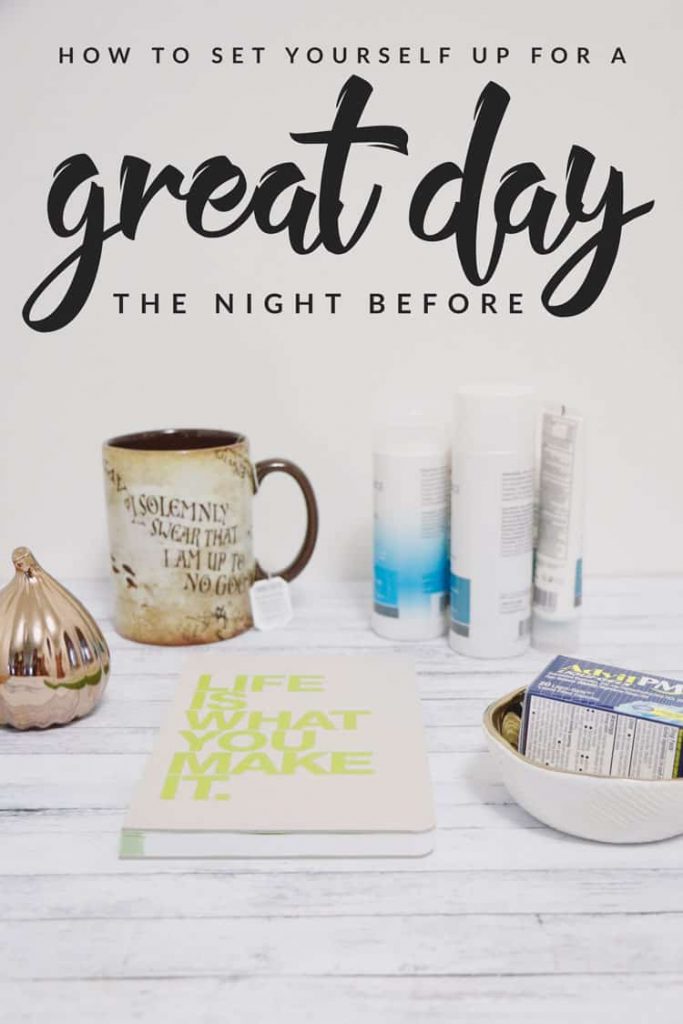 I know it's not just me, but I love walking away from a day and knowing it was a great day. One that made me feel productive, one that left me happy with how things went and one that leaves me in a state of zen as my head hits the pillow. We all want that, right?
Unfortunately, it doesn't just happen naturally. You have to put a bit of work in for that great day to happen. And for me, that works start the day before. More specifically, the night before. It sounds kinda crazy, but it really works. A good nighttime routine sets my day up for success and creates a pretty solid foundation for a great day. A little bit of structure and a little bit of time really go a long way.
My overall nighttime routine is pretty simple, but it's a great starting point to base yours off of if you're looking to up your number of great days!
Write/Review Your To-Do List | If you don't already have a to-do list for tomorrow, write one out. If you do already have one, review it. Write down anything you need to remember to do as well. I consider this portion of my evening my "brain dump" session. The biggest reason I do it is so that when I go to lay down and try to sleep, I'm not worrying about what I might be forgetting.
Write A Gratitude List | Even on the worst of days, I can usually find at least three things that weren't absolutely awful. It reminds me that even during the bad days, there is some good. And it gives me a reason to go to sleep smiling instead of dreading another bad day. I love writing down everything in a Leuchtturm Notebook so it's all in one location.
Relax | Even if it's for 15 minutes, find a moment to do something relaxing. Normally this comes after my true night time routine where I'll grab a cup of tea (in my favorite mug!) and sit down to read a book or magazine, but sometimes it's during. I'll spend a few minutes snuggling with our pups, talk about an upcoming trip with Nathan or even (if the weather's nice enough) just sit outdoors and enjoy the silence. This helps me fall asleep faster when it's time for me to get some shut eye.
Turn Off Electronics | If I'm hoping for a good night's rest, the computer is off before my nighttime routine even begins. While the light it emits surely doesn't promote peaceful sleeping, it also provides too much of a distraction. Facebook, email, Twitter, etc. I get sucked in, lose an hour and then usually find myself thinking about work instead of preparing for bed.
Wash My Face | I'll be honest – I hate having a four product face care system. But it works so I'm not about to stop any time soon. Despite the fact that I'd much rather just splash some water on my face and go, I've come to enjoy this time. The 5-10 minutes I spend washing my face, brushing my teeth, and flossing have started to feel more like I'm washing the day away. And taking care of my skin makes me feel better about myself so I go to bed in a much better mood.
Pick A Time | This one is a big one for me that helped me get into the habit. At 7:30 every night, my routine begins. We get our pets taken care of and then it's on to everything else. By 8:00/8:15, I'm ready to relax for the rest of the night and can go to sleep with a peaceful mind. Knowing that I'm going to start this routine at the same time every night helps me make sure it actually happens.
Make The Most of Your Sleep | With the holidays approaching, it's go-time in our house. Between holiday decorating, cleaning for guests, cooking and baking, etc – we're busy! Soon, the snow will cover the ground and we'll be out enjoying our snow-shoes, too. And sometimes these jam-packed days leave me completely beat and even a bit sore. For these days, I like to have Advil PM on hand. It helps me get a healing night's sleep even on the busiest days.
At Walgreens, you can get Advil PM and other Advil products all in one location. You can get a healing night's sleep with all of these offers!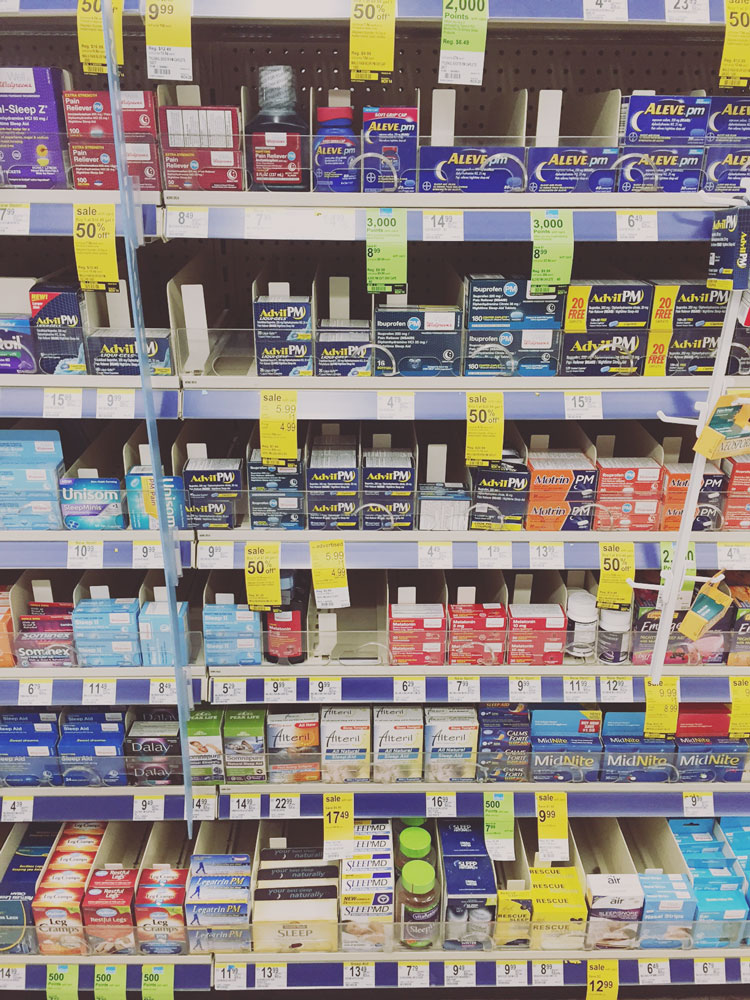 I've shared how Advil PM and my nighttime routine helps me get ready for a good day every day – now it's your turn! How do get ready for your good days?