This shop has been compensated by Collective Bias, Inc. and its advertiser. All opinions are mine alone. #GiveHappiness #CollectiveBias. Want to give a bit of happiness this holiday season? Prepare a DIY pet shelter gift basket and help out the furry ones in need!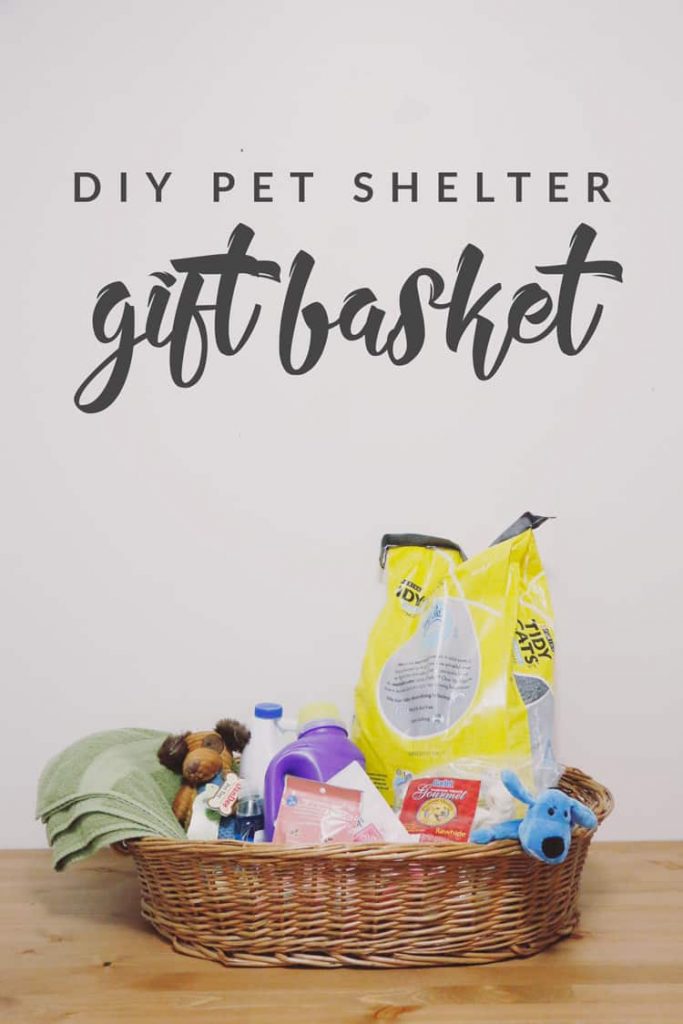 This time of year is absolutely about giving and I am so excited to share today's DIY because it's something I'm very passionate about. I've talked about it a couple of times, but all of our pets are adopted from a shelter. Not breeders or pet shops, but shelters where they were just waiting for their forever home. And this is the only way we'll ever take in any more pets because my heart aches for these beautiful creatures just waiting for their perfect companions to find them.
I'd adopt every single dog and cat from every shelter in a 100 mile radius if I could, but I know that's just not logical. Luckily, even though I can't do that, I can still help them out. And I'm assuming you're in a similar position where you're unable to take in hundreds of pets so I want to share how you can help them, too. It's easy, I promise. And it won't take much time or money.
With the colder weather approaching, pet shelters and humane societies need a bit of extra help. Stray animals are likely to suffer much more so many need to make more of an effort to help pick up stray animals before they suffer from the damaging winds, temperatures, and snow. So we wanted to help them out as much as we could with this easy to make DIY Pet Shelter Gift Basket.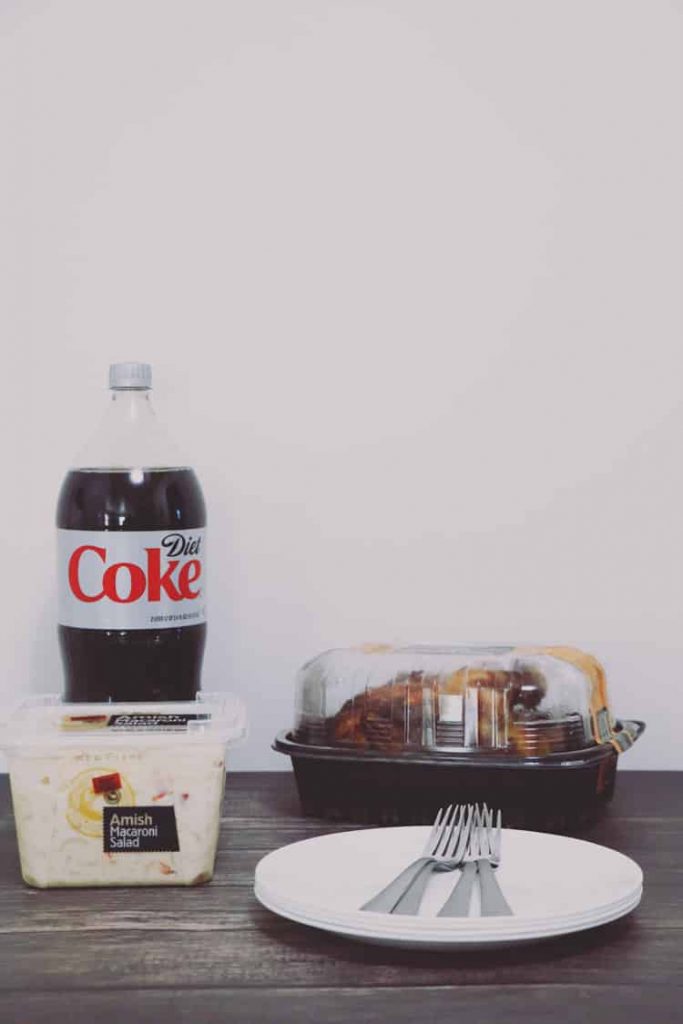 But before I get to the easy to put together basket, I wanted to share another way to help more than just our furry friends in need at the shelters.
This year Coca-Cola at Walmart has teamed up with The Salvation Army. Every Walmart Deli prepared meal with Coca-Cola purchased in November and December will support Coca-Cola at Walmart in providing a meal to families through The Salvation Army. Families in need will be able to enjoy the holidays together over a warm meal, you'll enjoy a delicious meal with your family and since you're already there, you'll be able to grab all the supplies for your pet shelter!
The great thing about this basket is that it's fully customizable. And a lot of the items that they need can be found on sale. Double-check with your local shelter for their needs (usually it can be found on their website or by calling them) but below is a list of common items needed:
Non-Clumping Cat Litter
Liquid Laundry Detergent
Paper Towels
Dish Soap
Rawhides
Canned Dog + Cat Food
Bleach
Non-Latex Surgical Gloves
Enrichment Toys – scratching posts, Kong toys, etc.
Blankets
Office Supplies
Towels
Garbage Bags
I grabbed nearly all of the supplies for this basket at Walmart. The only thing I didn't get was the basket which was gotten from a local thrift shop. But Walmart has everything that our local pet shelter needed all in one location. So all we had to do when we came home was put everything we got in the basket and it was set! For a bit of a special touch, we paired it with this printable card: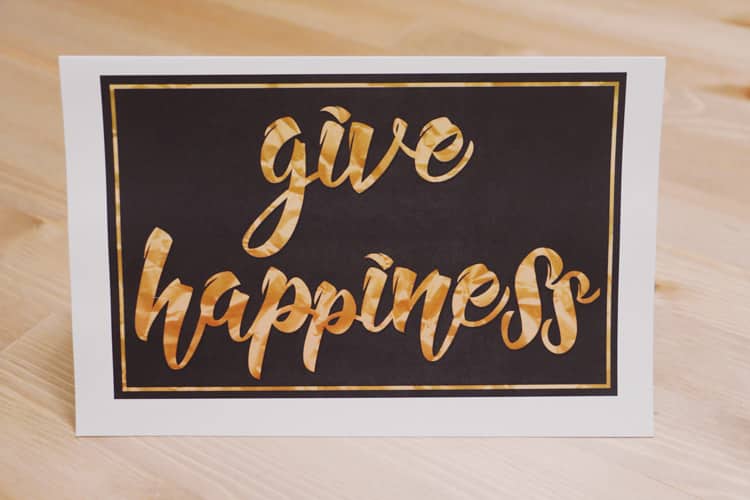 Want to print this out to spread a little holiday cheer this year? Download the card and print it out at home! It's 8.5″ x 11″ so you don't need any special paper sizes, either. Just grab some cardstock, print, write and deliver!
Since I was already there, I was able to grab the delicious prepared meal from the deli. It meant we got to enjoy a nice meal together without having to worry about preparing or cooking it. Plus we were able to help more than just the animals at the shelter – we were able to donate a meal to a family in need just by grabbing dinner! Win-win!
Want to help even more? Use the hashtag #GiveHappiness + share a picture of your family enjoying Coca-Cola and a prepared meal from the Walmart Deli. You'll be spreading awareness about the program and inspiring others to help these families in need!
How do you #givehappiness over the holiday season?