Hit the beach in style with these beach babe accessories. You'll be comfortable, stylish and ready to enjoy some R&R on the beach all summer long with these beach must-haves!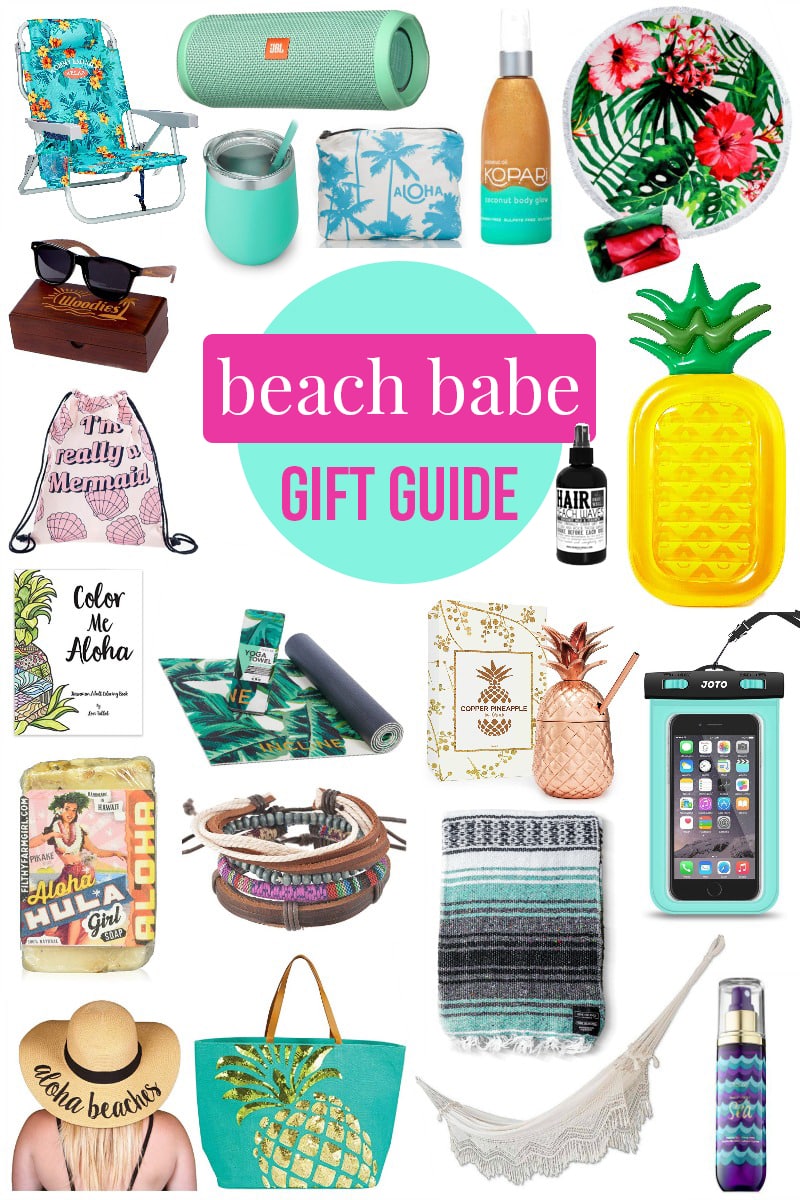 I don't know about you, but I could use a little reprieve from the heat. It's been insanely hot for us and I am ready for a little bit cooler weather. It doesn't look like the temperatures are going to drop any time soon though.
So we've been enjoying some beach time! And it has been so nice to get out while still cooling off at the lake. But I found myself missing some must-have beach accessories.
Whether you're visiting an all-inclusive resort, visiting the coast, headed to the lake, or flying with your toddlers to some sunny location with island vibes – these beach accessories for women are must-haves for the rest of the summer! You'll be comfortable yet stylish while soaking up the sun.
Leaving soon and a little behind on packing? Been there, done that! Luckily, all of these fabulous beach babe accessories are on
Amazon
! And if you have
Amazon prime
, you can get them in two days or less. Plus you can try
Audible
for free so you can sit back, relax and listen to that book you've been putting off for months!
Beach Waves Sea Salt Spray (Coconut Milk & Peaches)
MJartoria Unisex PU Leather Hemp Cords Beaded Multi Strands Adjustable Wrap Bracelets
Funky Junque Women's Bold Cursive Embroidered Adjustable Beach Floppy Sun Hat
Solid Copper Pineapple Tumbler / Mug with Copper Straw- Available in 3
Ricdecor Beach Towel Indian Mandala Microfiber Large Round Beach Blanket with Tassels
Tommy Bahama Backpack Cooler Chair with Storage Pouch and Towel Bar
Universal Waterproof Case, JOTO Cellphone Dry Bag Pouch for iPhone X 8
Color Me Aloha: A Hawaiian Adult Coloring Book
Jom Tokoy Packable Print Drawstring Bags Lightweight Travel Backpack
Kopari Coconut Body Glow – Natural Shimmering Moisturizer for Skin and Hair
TARTE Rainforest of the Sea Marine Boosting 4 in 1 Face Mist
New ALOHA Collection Splash-Proof Bag – small Shaved Ice Coco Palms –
NOVICA Handmade Brazilian Natural Ecru Cotton 2 Person Hand Woven Hammock with
Stainless Steel Stemless Wine Glass with Lid and Straw – Unbreakable Shatterproof
Mexican Blanket Authentic Falsa Thick Soft: Woven Acrylic Yoga Serape or as
Vickea Inflatable Pineapple Pool Float Raft Large Outdoor Swimming Pool Inflatable Float
WOODIES Walnut Wood Wayfarer Sunglasses with Polarized Lens in Wood Display Box
Incline Fit Printed Yoga Mat and Towel
Aloha Hula Girl BAR SOAP Pikake Coconut Shea Butter Jasmine Vanilla NATURAL
Mud Pie Women's Fashion Summer Dazzle Jute Sequin Tote
And while I think that all of these beach inspired products are fantastic, I have to give a special callout to a few of my favorites!
The Gnarly Whale Beach Waves – Okay, so this one is more of a shameless promotion because this is our product. We're finally on Amazon – YAY! Even if you're just hanging poolside or not near the ocean, you can get beachy waves with this sea salt spray.
The Aloha Splash Proof Bag – This bag is super compact, but SO handy for wet suits! Just toss your wet swim suit in here when you're done, throw the bag in with the rest of your beach gear and you won't have to worry about anything else getting soaked.
Copper Pineapple Tumbler – This one gets a mention because I love this using it at home, too. Plus, it looks pretty when it's sitting out so it doubles as decor.
Looking for even more beachy inspiration? I've got you covered there, too!
Check out this mermaid gift guide or this Mermaid Hair Clip DIY. You can also make this DIY shark necklace. If you're headed to the beach with your little one, be sure to grab these beach must-haves for baby, too!
And when you return back from your beach vacay, be sure to make this beach inspired terrarium with your favorite shells, sand, and more from the trip!
If you found this helpful, I would greatly appreciate you sharing this on Pinterest!